2022 National Speech & Debate Tournament
Louisville, KY – June 12-17, 2022
Download the National Tournament app, presented by University of Louisville, for direct access to everything you need to know during the tournament. Go to the app store that corresponds with your device and search for "Guidebook." Follow the prompts on your screen, and Guidebook will download. Open the Guidebook app on your device to get started. Use the Search box to type in "Nats22" and tap "Download Guide".
You may be prompted to allow push notifications and location services. We strongly recommend allowing push notifications so you don't miss any important tournament announcements!
Online National Tournament Events
As of May 1
Topics for the 2022 National Tournament
(including high school, online supps, and middle school) are now available.
As of March 29, for the in-person high school National Tournament
Registration is open.
COVID-19 Health and Safety Document is updated and exemption application form is available.
Tournament Logistics are available.
Housing portal is open.
As we experience the National Speech & Debate Tournament from Louisville, Kentucky, it is important for us to acknowledge the Indigenous peoples who have called Louisville home. We acknowledge that the place we now call Kentucky is the ancestral home of more than 20 Indigenous tribes, including the Adena, Cherokee, Chickasaw, Hopewell, Miami, Osage, Seneca-Iroquois, and Shawnee peoples. We honor and acknowledge the presence and influence of Indigenous people of the past and the over 30,000 Native Americans living in Kentucky today. We recognize that our presence here is the result of the ongoing exclusions and erasure of Indigenous people. We thank the Indigenous peoples who have made essential contributions to Kentucky. We also want to recognize and thank Indigenous peoples, such as the Native American and Indigenous Coaches' Caucus, for their contributions to speech and debate. We affirm our commitment to conscientiously work to meet the needs of Native American and Indigenous peoples.
Inspired by recommendations from
the Native American and Indigenous Coaches' Caucus
and in partnership with the Native American Rights Fund, we have created a series of classroom and competition resources for your use.
Learn more »
It's time for Nationals 2022!
National Tournament Sponsors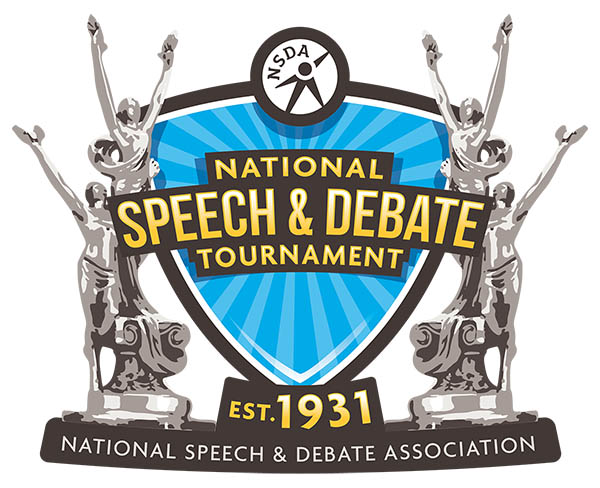 2023 | Phoenix, Arizona – June 11-16
2024 | Des Moines, Iowa
2025 | Des Moines, Iowa – Centennial Celebration Year