Sunday
For high school teams beginning competition on Monday, registration will run from 9:00 a.m. to 5:00 p.m. at the Phoenix Convention Center on Sunday, June 11. An adult from each team should stop by to pick up your materials and ask any questions! Late registration will run from 5:00 p.m. to 7:00 p.m. for schools arriving in the evening. Additional events for coaches take place throughout the day, like the district leader reception or the new coach reception. A full list of Sunday events is available on our schedule. We recommend teams drive to the competition venues before competition begins to become familiar with the daily route and expected travel times.
Monday
High school main event competition begins! Students and judges report to their designated competition venues (wearing their ribbons!) for a full day of speech and debate. 
 Tuesday
Competition continues. The first posting of breaks are announced in the afternoon for those advancing to rounds 7 and 8 in speech or debate. Rounds 7 and 8 take place, followed by postings for the next rounds, quarters in the House, and semis in the Senate. Eliminated students who are pre-registered in supplemental events must re-register to confirm participation between 12:00 p.m. and 10:00 p.m. through Tabroom.com. Students who pre-registered but did not re-register will not be scheduled for competition. Registration for teams only competing in supplementals will take place throughout the day. Middle school registration will take place Tuesday evening at the Phoenix Convention Center. 
Wednesday
High school main event competition continues, and supplemental and middle school competition begins. Additional main event postings will occur throughout the day. High school National Tournament participants who are no longer competing on Wednesday are welcome to judge at the Middle School National Tournament! They should arrive at the Middle School National Tournament venue by 8:15 a.m. MT on Wednesday and check in with tournament staff to be registered. They will be required to attend a judge training session before they are permitted to judge.
Thursday
High school main event competition continues as needed. High school main event speech finalists report to a Light and Sound Check Thursday morning. High school final rounds begin at the Phoenix Convention Center in the afternoon and pause for Diamond Coach recognition and the Donus D. Roberts Diamond Assembly, presented by Colorado College. Supplemental and middle school competition continues and postings of advancing students occur throughout the day. 
Friday
Elimination rounds for middle school continue as needed. Final rounds for high school main events, supplementals, and middle school occur throughout the day at the Phoenix Convention Center. The Middle School Awards Assembly occurs in the late afternoon and the week ends with the high school National Awards Assembly Friday evening where our national champions are crowned. 
Belonging and Inclusion Station
Belonging and Inclusion Stations serve as a resource for attendees. Complaints may be filed if an individual feels as if an instance of harassment and/or discrimination has occurred.
Examples include: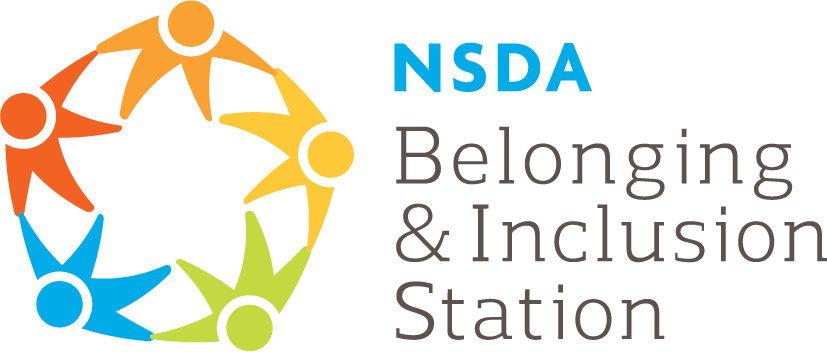 Perceived discriminatory practice on the basis of (but not limited to) race/color, religion, ethnicity, national origin, gender, gender identity/expression, age, disability, sexual orientation, and/or veteran or military status.

Perceived retaliation, harassment, or intimidation due to an individual's filing of a complaint or participating in an intake regarding a violation of the NSDA's harassment and discrimination policies.
Report to the Tournament Office to speak to a Belonging and Inclusion Advocate or learn more about the concept on our website.
Students and judges can add their pronouns to their Tabroom.com profile. Those pronouns will be sent via email and text to other judges, other competitors, and followers of a section/debate as part of round pairings. Pronouns also will appear on judges' online or printed ballots. They will not appear on the public Tabroom.com website either to tournament staff or on the public schematics. Pronouns can be modified at any time. Attendees can also pick up ribbons or buttons to pin on that share their pronouns. We expect you to take note of and respect other attendees' pronouns throughout the tournament.
We have designated restrooms in each of the venues that can be used by anyone. We thank you for respecting our diverse community of participants, judges, coaches, and observers.
Each venue will have a designated quiet room for students or adults who would like a quiet space for prayer or relaxation. Visit the Tournament Office for access to the quiet room.
Each venue will have a designated lactation room. Visit the Tournament Office for access.
If you have questions about tournament accessibility or would like to request an accommodation for one of your school's participants, please contact Dr. Paul Porter at paul.porter@speechanddebate.org.