NSDA National Conference Update
About the Free Virtual Conference
As the national authority on public speaking and debate, the National Speech & Debate Association is proud to invite you to the 2021 NSDA National Conference, a free conference advocating for more equitable and inclusive speech and debate communities. The conference is an opportunity for hundreds of coaches, educators, and community members across the country to learn from experts, connect with peers, and grow as professionals.
The National Conference will be held online August 3-5, 2021, and is entirely free. Any interested adult is welcome to attend, regardless of their NSDA membership status. Sign up to be notified when registration opens!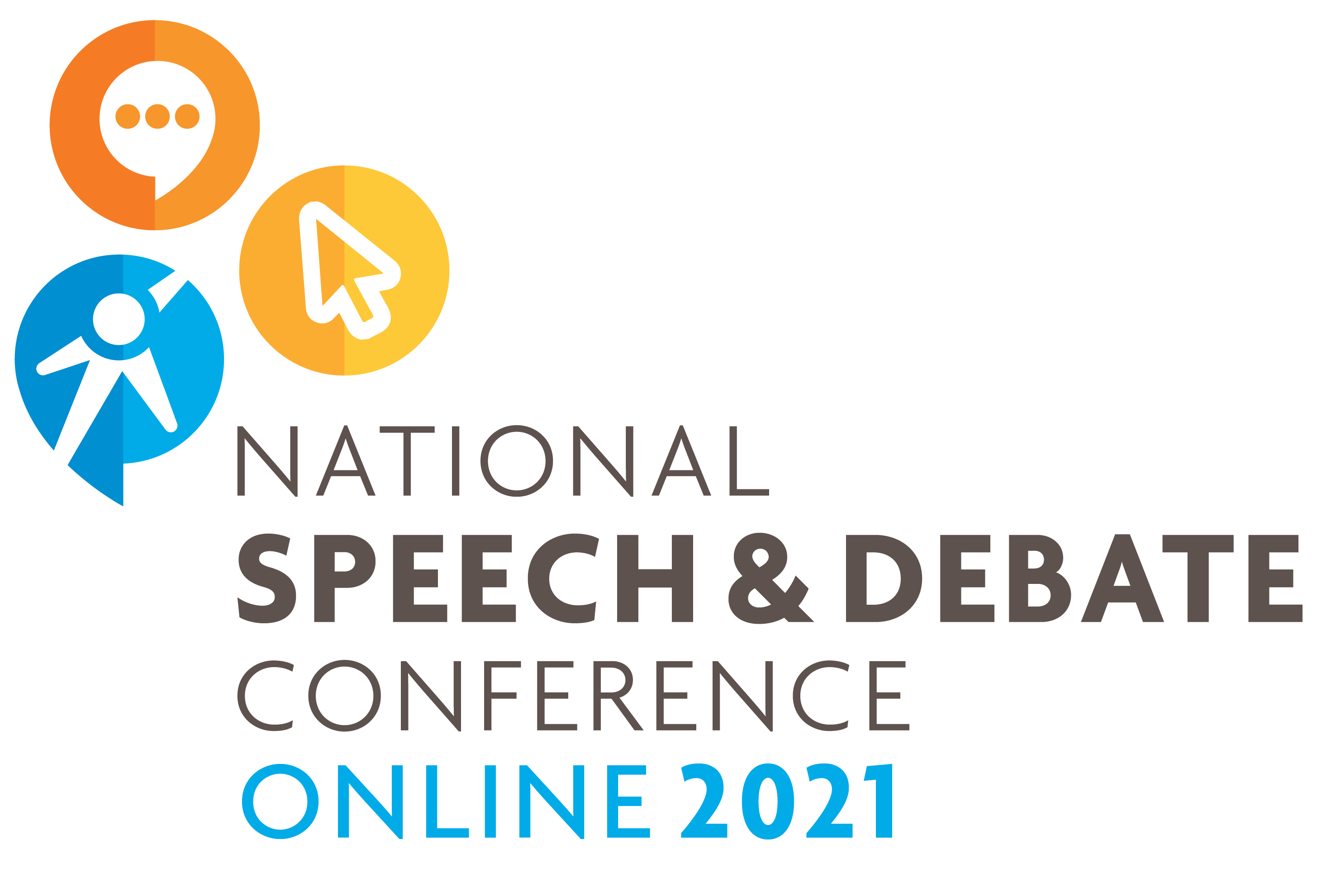 Programming
The National Conference will feature keynotes, town halls, professional development sessions, and coaches' caucuses. As the conference takes shape, we want to hear from you! What topics would you like us to cover this year?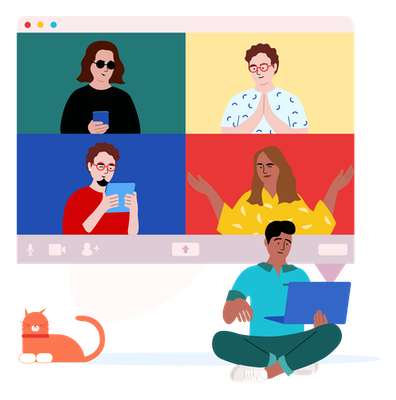 Schedule Outline
A complete schedule will be available this spring. Attendees and pick and choose sessions and come and go as needed. Mark your calendar with the general session outline to save the date!
Time – Eastern / Central / Pacific
August 3
August 4
August 5
11:00 a.m Eastern, 10:00 a.m. Central, 9:00 a.m. Pacific
30 min break
Coaches' Caucus 1
Coaches' Caucus 3
Coaches' Caucus 5
12:30 p.m. Eastern, 11:30 a.m. Central, 10:30 a.m. Pacific
Coaches' Caucus 2
Coaches' Caucus 4
Coaches' Caucus 6
2:00 p.m. Eastern, 1:00 p.m. Central, 12:00 p.m. Pacific
15 min break
Keynote 1
Session 2
Town Hall 3
3:15 p.m. Eastern, 2:15 p.m. Central, 1:15 p.m. Pacific
15 min break
Session 1
Town Hall 2
Keynote 3
4:30 p.m. Eastern, 3:30 p.m. Central, 2:30 p.m. Pacific
Town Hall 1
Keynote 2
Session 3
Being a speech and debate teacher is a lonely job. Even at large high schools, there is usually just one teacher in that field, so collaborating and sharing materials requires us to leave our school building. Having so many fellow Lone Rangers in one place makes sharing ideas, methods, and materials much easier! It's ironic that we who teach communication often have no one else to talk to about our field.
Interested in more professional development opportunities?