About

The NSDA Online Coach Institute is a virtual training program that runs June 26-30, 2017. It is an effective, convenient, and free opportunity for educators to prepare for the upcoming season. Any speech and debate coach is eligible to attend; membership with the NSDA is not a requirement.
Whether you are brand new to coaching or have just completed your first year, our Online Coach Institute is designed to help you start the following year more easily. Learn from veteran coaches, NSDA staff members, and your peers about how to structure your team, plan for the upcoming school year, and more.

Coaches, be sure to register by Friday, June 23, to guarantee your spot in the institute!
JOIN US!
MON • JUNE 26
through
FRI • JUNE 30
2017
Curriculum
This course is designed to give attendees opportunities to learn best practices for teaching and coaching competitive speech and debate. Coaches will have the opportunity to enhance their administrative skills to help understand systems of organization for their class and team. The course will cover issues ranging from budgeting, utilizing state and local leagues, and squad recruitment/management to tournament preparation, hosting, and parent education.
Learning how to best design your curriculum for a speech and debate class will be a central theme of the course. Lesson plans, classroom activities, and assessments will be shared. Even if you do not have a speech and debate class, the process of planning out how to teach the activity will help you with after-school instruction.
Institute Goals
Coaches completing the course will further develop the skills necessary to meet these course goals:

Create tools to organize a speech and debate team that meets outside of regular school hours.
Identify engaging strategies to design and develop the curriculum in a competitive speech and debate class at the middle or high school level.
Build a resource arsenal and a network of NSDA coaches to effectively use NSDA membership to reach more students in less time.
Instructors
Learn from experienced educators with diverse coaching, teaching, mentorship, and school administration backgrounds! With a combined 17 years coaching and more than 100 national qualifiers, your instructors Steven Schappaugh and Lauren McCool, along with guest speakers, will provide a diverse array of activities and experiences sure to help any teacher at any point in your career. Whether you teach 30 students in a speech and debate class or work with four students after school, our instructors can help you be more effective in coaching!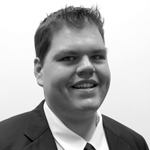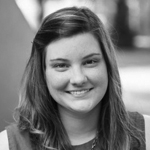 Professional Development Opportunities
Graduate Credit (Optional)
Coaches who attend the institute may also earn graduate credit from Drake University. The graduate credit is at the master's level and is one credit-hour. This is a great opportunity to work toward your professional development requirements for professional growth and certification. Additional work is required for the optional graduate credit, and the cost is $115. To register with Drake University, view the course syllabus, then click the "Giving Youth a Voice" button.
Continuing Education Certificate
Professional development certificates will be made available to all coaches who complete the course.

Schedule
June 26-30, 2017
9:00 a.m. to 5:00 p.m. CT
Hosted online – completely virtual!
Sample Daily Schedule
9:00 a.m. – Welcome and Questions/Review from Previous Day
9:15 a.m. – Lecture: Teaching Public Speaking
10:15 a.m. – Break
10:45 a.m. – Group Discussion: Best Practices
11:45 a.m. – Lunch
1:00 p.m. – Guest Lecture: Introducing Debate Lesson Plans
2:00 p.m. – Break
2:15 p.m. – Resource Review and Discussion
3:45 p.m. – Break
4:00 p.m. – Presentation
5:00 p.m. – Adjourn