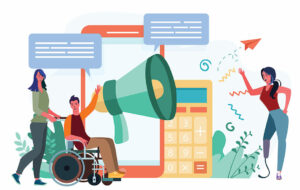 This NSDA Learn course reviewed several strategies to help coaches identify best practices for engaging and mentoring students with disabilities. While this course could not cover every possible scenario that a coach may encounter, coaches can use the tools provided to help them create accessible and inclusive systems. 
Post-Course Reflection
Please select the box that best describes your baseline knowledge for each area entering this course. Reflect on the areas where you are more comfortable than you were at the beginning of the course. You can find additional information about each of these concepts in the Additional Reading and Resource module.