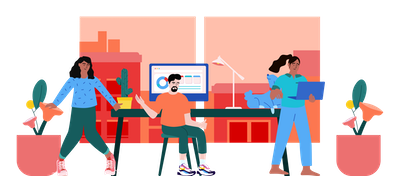 EXERCISE: THE MOMENT BEFORE AND AFTER
The Moment Before is the event that happens before one begins their performance. The moment gives the interper a place to come from both physically and emotionally.
Create and practice through improvisation what the character is feeling right before the performance begins. This exercise will help the interper perform a more authentic story.

By creating the

Moment After

, the same principles apply.

These memories work as a warm-up activity at a tournament or practice.