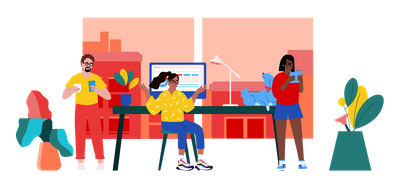 Josh Gad (ah, yes, of OLAF FAME!)
1999
Once upon a time, children's tales were pure and innocent. (Pause, Pause, Pause)
TIMES HAVE CHANGED.
"The Wizard of Oz" by Noel Langley, Florence Ryerson, and Edgar Allan Woolf
MATH, without it, where would we be? We wouldn't have things like…..the floor, and the ceiling, and the walls. Without MATH, none of this would be possible—not even you. 
But…when you have something like math and think about it every hour of every day, it can drive you crazy.
"The Mathematics of Change" by Josh Kornbluth
Hi, so this is the part of the intro where I am supposed to make you laugh. Oh, I got jokes! But instead, I simply wanted to assure you that this Interp was in no way intended to make fun of a person's disability. We all struggle with imperfections, especially me, but when we can recognize our true strengths, we discover what we have been looking for all along. The power to overcome.
"Snap" by Darrel Watson