2020 NSDA Educator of the Year FAQs
Fellow educators, administrators, current/former students, parents, or state organizations may submit a nomination through December 2, 2019. For more details on the nomination and selection process, see below.
Criteria for Selection
To be eligible, nominees must:
Be a high school or middle school coach member of the National Speech & Debate Association.
Be an active classroom teacher in the field of speech and/or debate.
Have a minimum of five years of classroom experience.
Demonstrate broader contributions to the field of education outside of their own classroom (e.g., presenting at an education conference; writing curriculum and/or education standards for speech and debate; publishing articles on the educational benefits of speech and debate; instructional coaching to non-speech and debate teachers on how to incorporate speech and debate into their curriculum).
Provide significant and ongoing support to others in the field of speech and debate education (e.g. mentorship, peer observation, modeling lessons).
Actively seek opportunities that exemplify the NSDA's five core values of equity, integrity, respect, leadership, and service both within and beyond the walls of their classroom.
Model the Association's Coaches Code of Ethics.
Timeline
December 2, 2019 – Deadline for submitting nominations.
January 21, 2020 – Announcement of the National Educator of the Year finalists.
February 21, 2020 – Deadline for national finalists to submit personal statements and portfolios.
March 4, 2020 – The national winner will be announced on National Speech and Debate Education Day!
Requirements from National Finalists
Personal Statement and Portfolio
Each national finalist will be asked to write a personal statement and compile a portfolio highlighting their commitment to 21st century learning. The personal statement should speak to the role that speech and debate plays in the education of a student. Finalists should describe how they leverage 21st century learning skills to enhance the learning environment of their classroom to meet the needs of their students. In addition, the portfolio should include five sample educational materials with at least one lesson plan and one assessment. The portfolio should not exceed 30 pages of content. The format of the 30 pages is not meant to limit you to a PDF document. The portfolios will be offered to the NSDA membership as a resource for best practices. National finalists are announced by January 21, 2020, and personal statements/portfolios are due on or before February 21, 2020.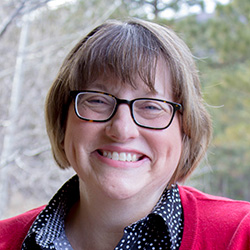 2019 Recipient
Margo Batha
Los Alamos High School, NM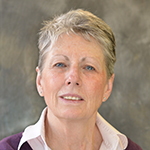 2018 Recipient
Mary Gormley
Montville High School, NJ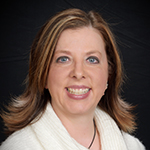 2017 Recipient
Renee Motter
Air Academy High School, CO