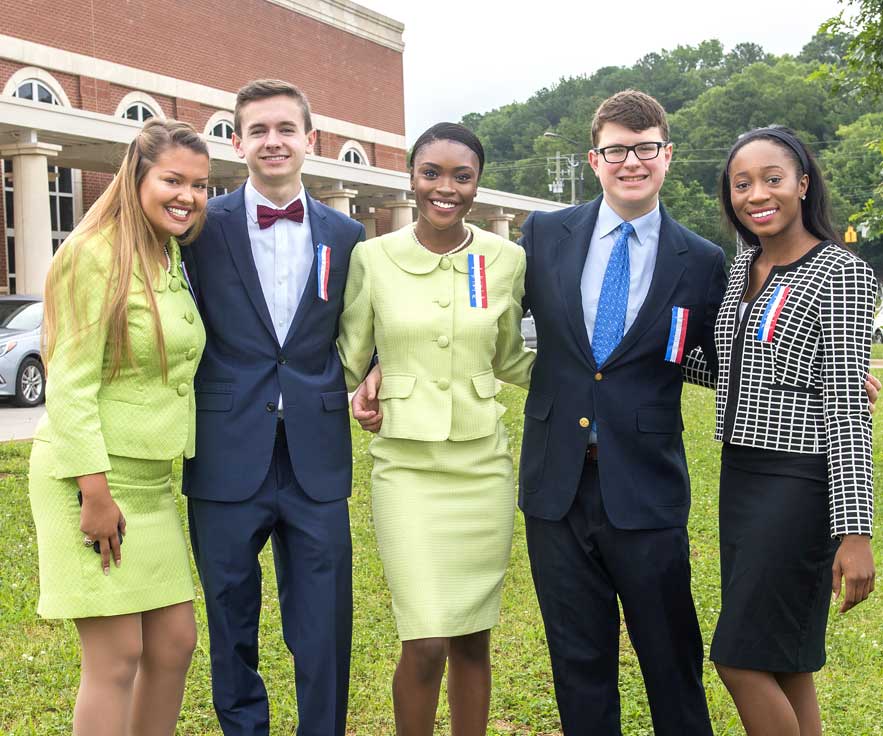 Making the Case
From improving student engagement to boosting their confidence, investing in a speech and debate program puts participants on an entirely new path—an investment that will make a lifelong difference. Use the resources on this page to help advocate for your team or start a new program!
Can a message from us help educate your decision-maker about the impact of speech and debate? Email us! We'll be here to help you get started when you're ready to join. 
Starting a Program or Team
1-Hour Course: Advocate for a Class 
Designed to help you request a class from your administration. Upon completion, you will be able to:
Showcase student and parent interest. 

Demonstrate how a class helps your school achieve its goals. 

Determine the positioning and structure of your course. 

Make a pitch incorporating data and student voices. 

Plan for the year ahead if your request is granted or prepare to adjust your pitch if your request is tabled.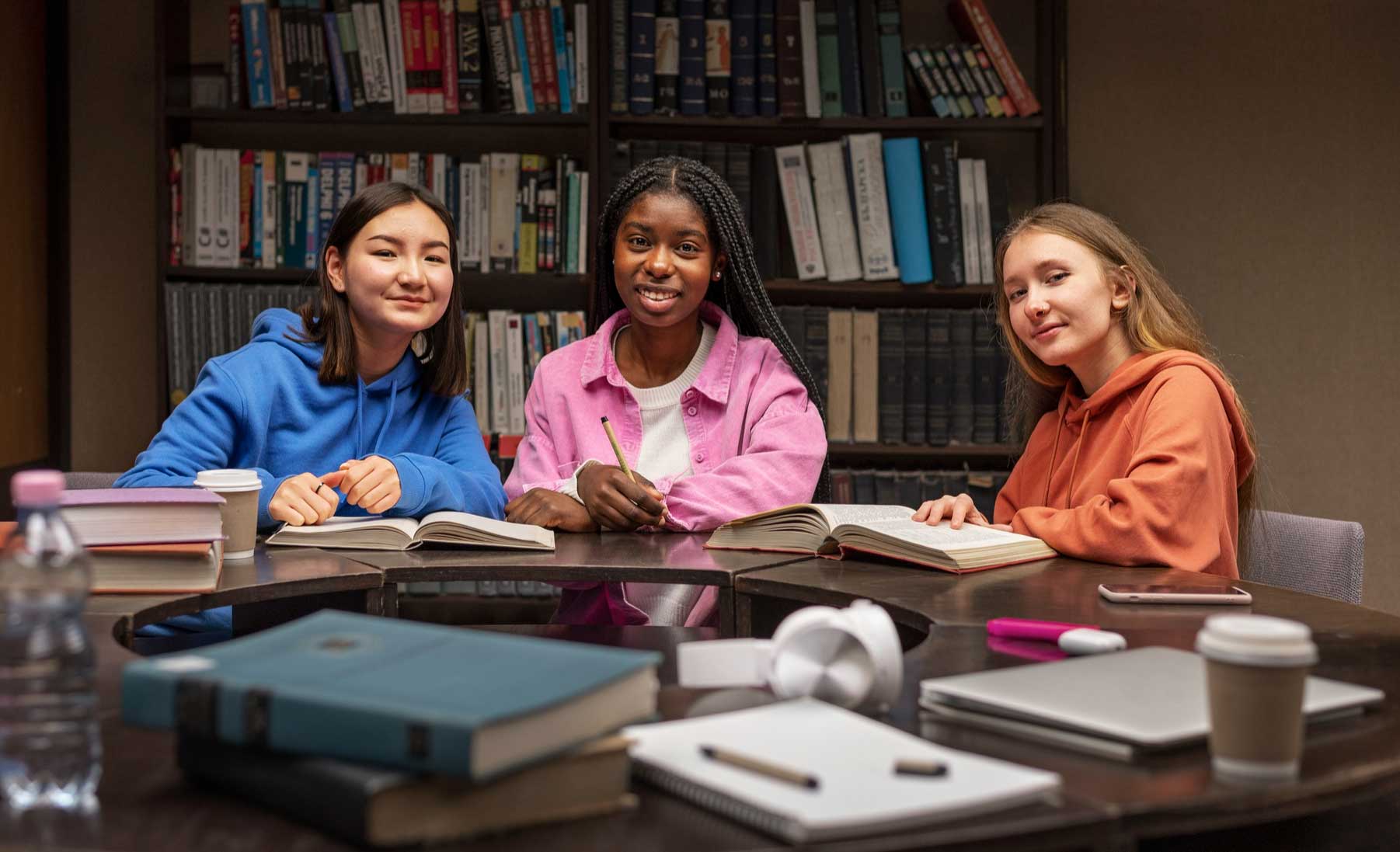 Use the

NSDA school map

to identify whether schools in your area have or recently had an NSDA speech and debate team

Request school contact information. With your key contact's info in hand, it's time to set things in motion!

Use our templates to reach out to a coach or administrator about getting involved with the team. You're on your way to using your time and skills to make a difference for students! 
Want to connect with a program not listed on the map? Contact the school directly to inquire if they have a team and get involved. If not, use our tools to pitch a program.
Click the square in the top right of the map to expand to full screen. 
CONNECT WITH LOCAL NSDA & STATE LEADERSHIP
Speech and debate relies on volunteer leaders to support competition locally. We call these folks District Leaders, and they are responsible for NSDA competition in their regional district. The easiest way to connect with District leaders is email info@speechanddebate.org. We can tell who the leader is in your area and provide contact information. 
Many states also have a specific organization responsible for coordinating speech and debate. Connect with those organization's leaders to identify other ways to get involved. 
Hi [Name],
I'm interested in getting involved with a speech and debate team near [Area]. Do you have any insight on what schools would most benefit from coaching support?
My experience includes:
Speech and debate alumni, class of XXXX/competitive achievements
A professional background in XXExperiencing judging speech and debate tournaments
Experience working with youth
A Speech and Debate Coaching Endorsement
I look forward to hearing from you!
Sincerely,
[Your Name]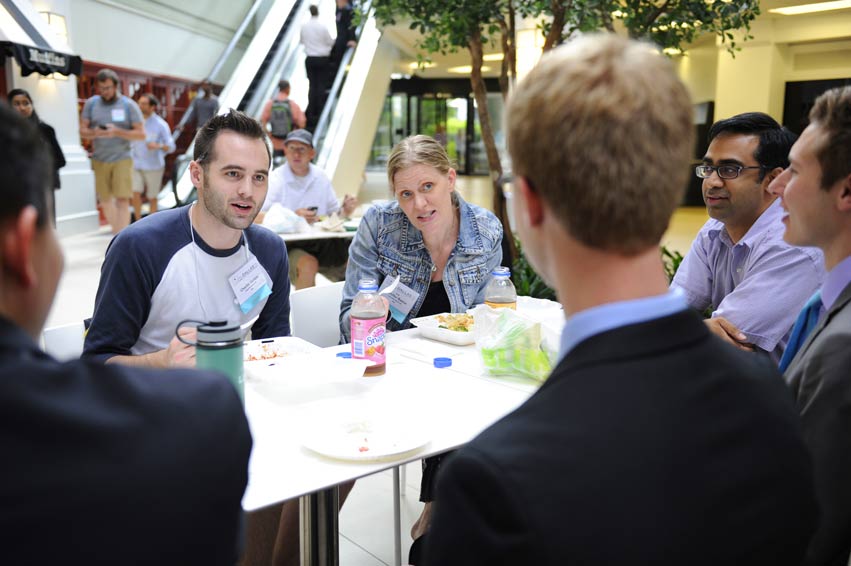 Students benefit from a wide variety of speech and debate events. To create standards for national competition, the National Speech & Debate Association (NSDA) has defined a number of events. These events are prevalent in the United States, and many states adopt the NSDA's rules and guidelines for each event. 
TRY SPEECH AND DEBATE FOR FREE
We offer free, online practice opportunities throughout the year. No membership is required. Learn more about our Springboard Scrimmages and check the schedule.
National Speech and Debate Education Day (NSDE Day) »
NSDE Day is an annual celebration which honors, celebrates, and promotes the activity of scholastic speech and debate on the first Friday in March (March 1, 2024).
Our notable alumni page is a powerful tool that demonstrates the wide-ranging impact of speech and debate and can help you advocate for the importance of this activity in shaping successful and impactful futures.
2022 Community Impact Report »
Throughout the 2021-2022 school year, our community members competed, earned degrees, and upheld the highest standards of the NSDA Honor Code through student service and academic achievements.
Speech and Debate In the News »
Use our curated a list of articles from journalists, columnists, educators, and others that explain the benefits of speech and debate. These are useful in convincing administrators, parents, students, or donors to support and participate in speech and debate.
Administrator Letters of Support »
Sometimes you can't make the case for speech and debate all by yourself. That's why we've collected letters written by prominent educators, coaches, and advocates of the activity that may help you as you champion this powerful and transformative activity.
Sharing your personal experiences is one of the best ways to help others understand the power of speech and debate. When sharing with your peers, start with your personal story. Sharing your own experience with speech and debate and how it impacted your life is a great way to connect with others and help them understand the value of this activity. 
Use our shareable graphics to advocate for speech and debate within your social network. Right-click on a graphic and select "Save image as…" then post on Facebook, Twitter, Instagram, or LinkedIn.
Be sure to tag us @speechanddebate so we can help you reach an even wider audience.
SHARE REAL FINAL ROUND STORIES
The Real Final Rounds are the moments after your time in speech and debate when the skills, relationships, and knowledge you gained from this activity help you overcome, succeed, and grow.
Share our Real Final Round resources with your network to inspire others to start their speech and debate journey.
Learn the ins and outs of judging and sign-up to judge a round or a full tournament. Share this opportunity with others » 
Our Springboard Series offers a variety of free, online, after-school scrimmage opportunities for both member and non-member schools. Scrimmages run throughout the year, so there are plenty of opportunities to volunteer!
It only takes one moment to forever change the course of a young person's life. Ensure more student leaders can unleash their true potential and change their world by making a tax-deductible donation.
Use our Media Kit to promote the importance of speech and debate.