2020 Nationals Overview
Now an Online Tournament
Since 1931, the National Speech and Debate Tournament has elevated public speaking. Every summer, more than 6,000 middle and high school students travel to the largest academic competition in the world to debate current events, voice their views, and share their stories. After months of preparation, rigorous qualifying tournaments, and five days of prestigious national competition, the best of the best will be crowned champions in front of a live audience of thousands and tens of thousands more streaming the events online.
During times of crisis, the National Tournament's mission is even more essential. Speech and debate provides comfort and strength to students. The National Tournament's platform allows students to share their stories and speak up on the issues they care about, and that platform cannot be abandoned. We remain dedicated to connecting, supporting, and inspiring a diverse community committed to empowering students through speech and debate. That mission leads us to the decision to elevate student voices this year through an online National Tournament.
Feel the energy at Nationals!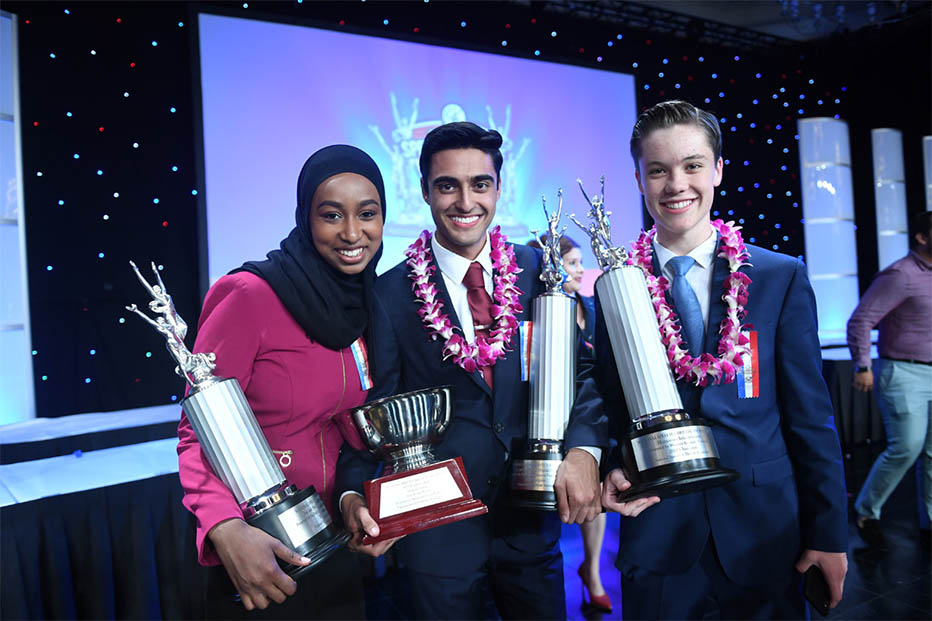 Senior Open & Middle School Challenge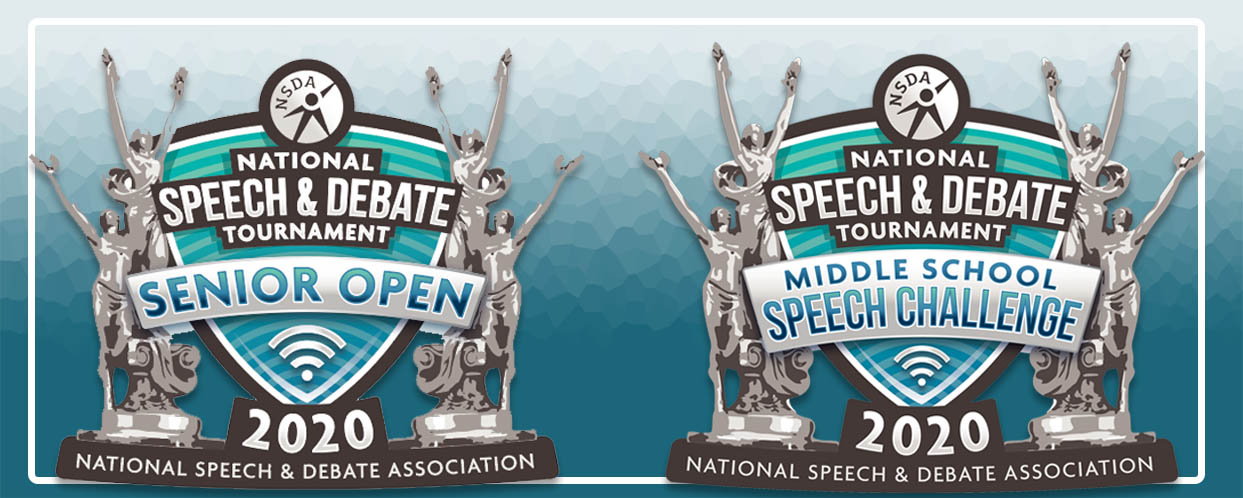 We know the National Tournament is an important capstone experience to the speech and debate season for many coaches and competitors. We understand how disappointed many seniors are, and finding closure for their high school speech and debate careers is very important to us. As such, as part of the National Tournament celebration, we will hold a Senior Open event, where all member seniors who are not entered in National Tournament main events may participate one last time on May 30-31, 2020.
Finally, we will host an online Middle School Speech Challenge to honor the growth and achievements of our middle school competitors. We remain committed to helping middle school students continue to share their stories, as they are the future of this organization.
Help take their stories to the stage!
Donate to provide more students with the resources they need to bring their stories to the stage.
Your organization can provide the platform for more than 6,000 students to share their stories. Click here for more information on becoming a sponsor.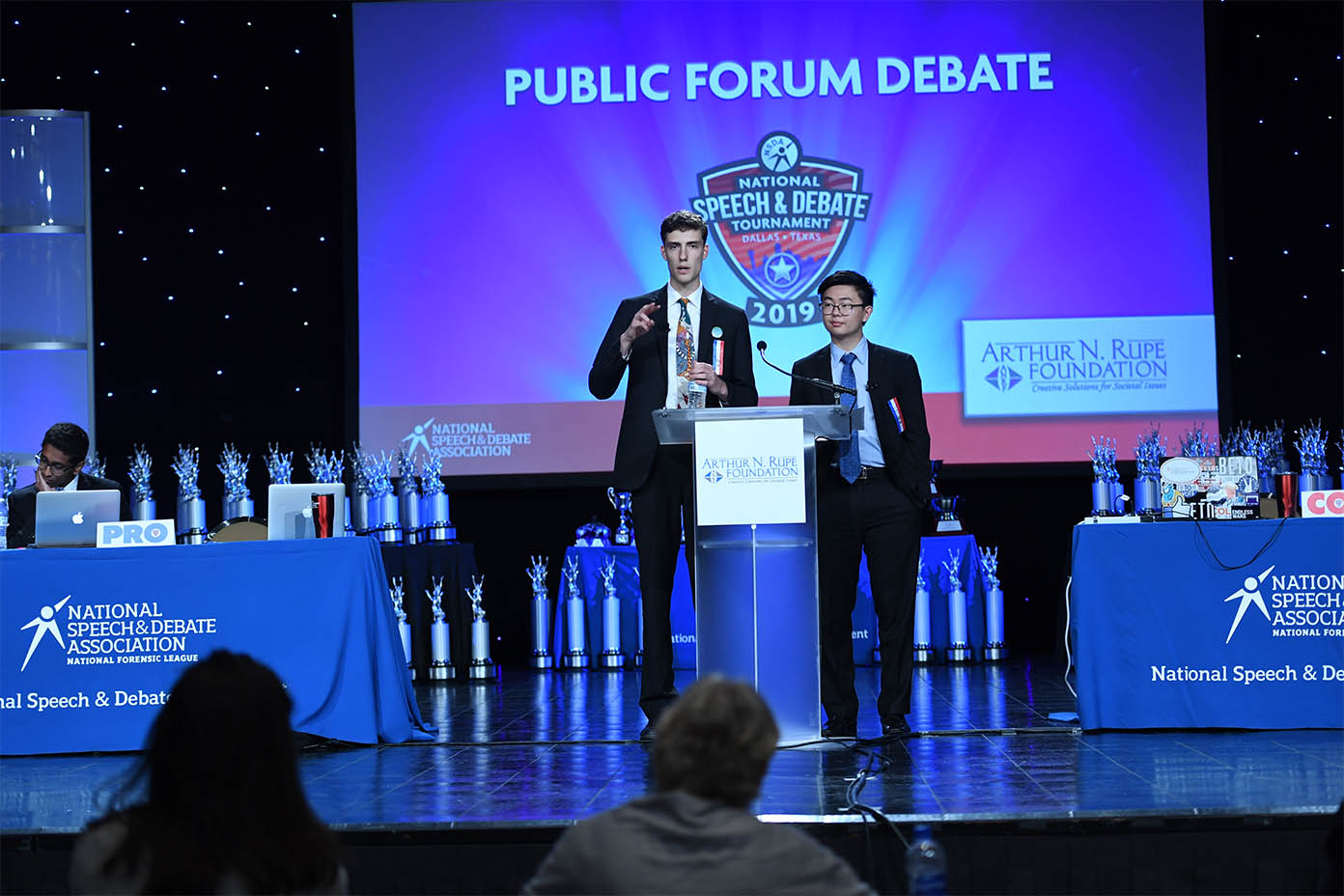 Online Tournament Procedures and Schedules
All information is tentative and subject to change.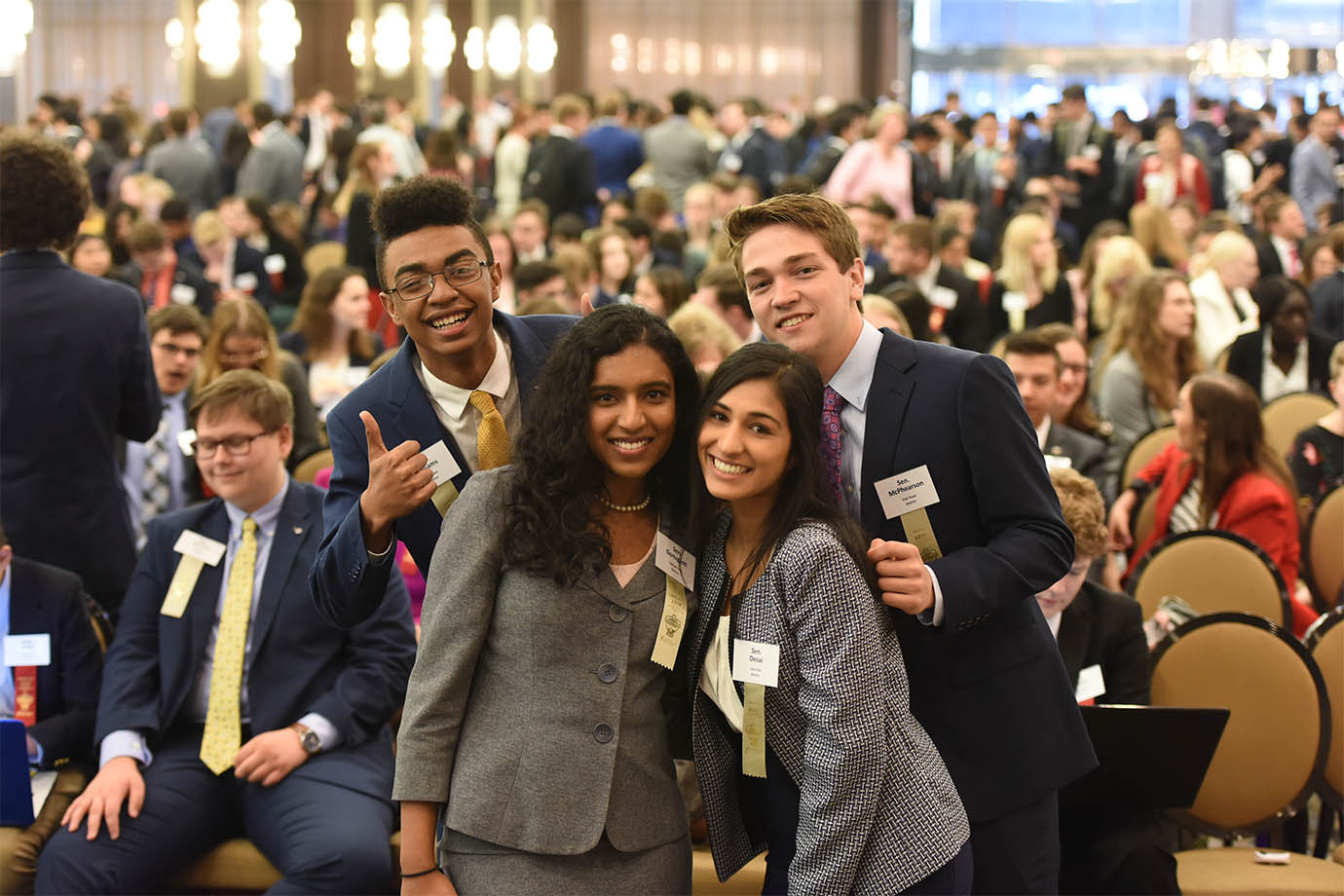 Online Tournament Manuals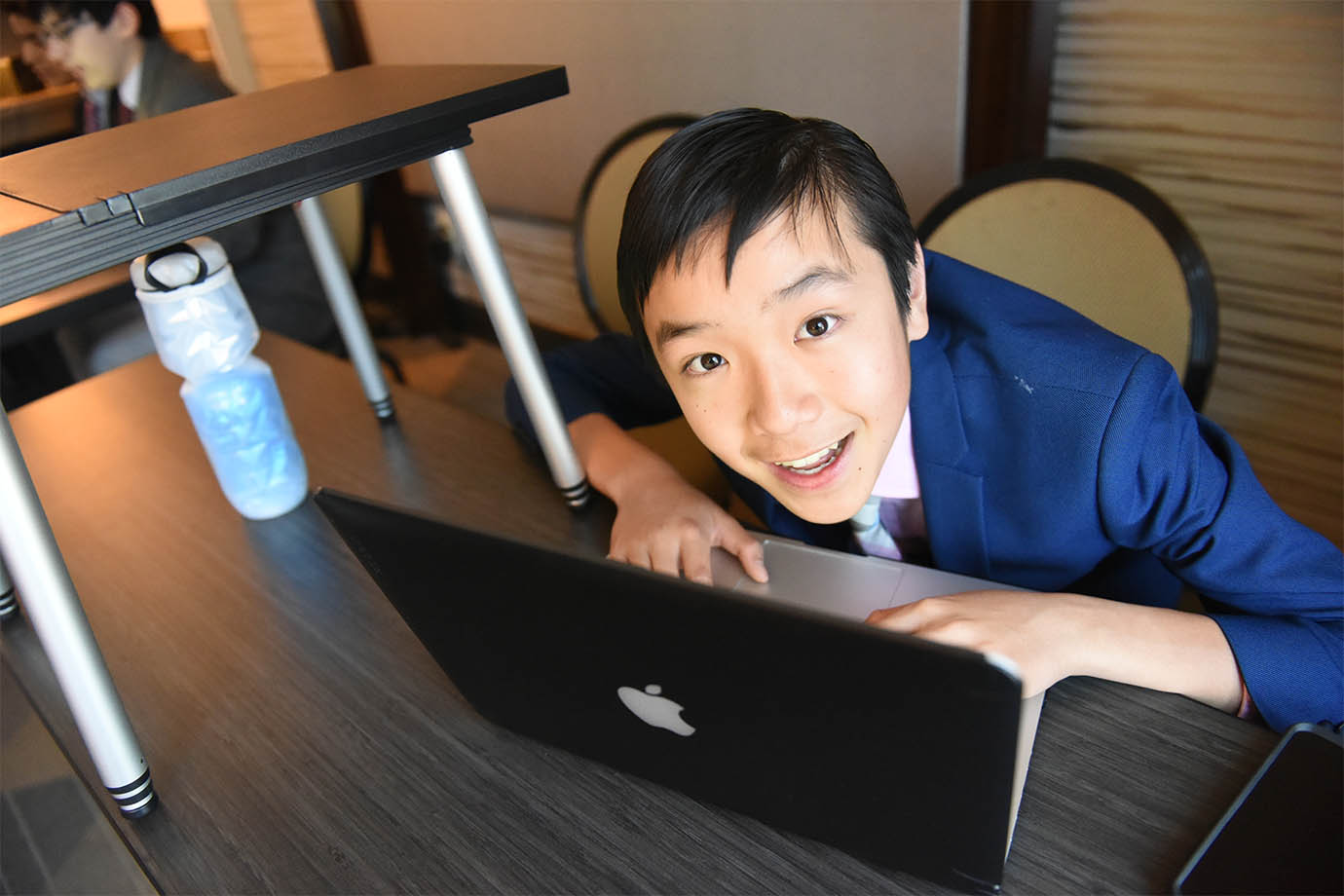 How will Duo work?
Students who have qualified in Duo have the following two options for participation in the 2020 National Tournament.
Option 1: Students can opt to remain in Duo Interp and record a split screen video of their performance to be judged.
This recording must be submitted through the
NSDA's Duo Submission Form
by Wednesday, June 10
. Recording files must be no longer than 10 minutes and 30 seconds in length and no larger than 250 MB. MP4, MOV, WEBM, 3GPP, 3GPP2, FLV, WMV, and MPEG files will be accepted. Unlike other events, videos for Duo (
and only Duo)
can be recorded on the platform of students' choice.
Note: meeting platforms such as Zoom have proven to have the capability to create the side by side split screens and video file necessary for submission.
However, each partner
MUST
record their portion of the Duo from a different room (via a separate window) than their partner. This rule also applies to Duos who share the same residence. Submissions may not be edited using any software; all submissions must be non-stop footage of the entire performance. The cameras being used must remain stationary throughout the entire performance, and no zooming or panning is permitted. No green screens, virtual backdrops, on-screen text, or professional equipment may be used. Our staff will move recordings into the same National Tournament competition platform as all other speech events to be adjudicated. Watch a sample split screen Duo
here
.
Option 2: Students who qualified in Duo Interpretation may choose to drop the Duo entry and one or both may participate in a solo speech event of their choice (HI, DI, POI, USX, IX, OO, or Info) as an alternative. Registration, including payment, is still due Friday, May 15. If your selection in Duo changes your judge obligation and/or script selection, that information is due May 22. Remember, scripts may be changed through Sunday, June 14. Once a Duo team has chosen to move to solo events, that decision cannot be rescinded.
Coaches must report their team's final choice between Duo and solo events
here
by May 22.
Where do I find details about Nationals, the Senior Open, or the Middle School Speech Challenge?
What about kids who do not have access to video equipment, wifi, computers, etc.?
This year, the William Woods Tate, Jr., Memorial Fund will provide financial assistance so that students can have a more equitable experience. The Tate Fund will provide accepted students with a $50 -$75 check payable by June 1. These funds are intended for students to purchase technology, pay for internet access, or acquire other resources that will allow them a more equitable experience.
We ask coaches to apply on behalf of students they know most need these funds. We have a limited pool of funding. In order to avoid the unnecessary burden of providing documentation of need, we ask that coaches use their best judgement to help us ensure we direct limited funding to the students who most need the funding.
Only students who have qualified in a main event to the National Tournament are eligible. Checks must be written out to the individual student's legal name. Applications will be accepted May 4 – May 22, 2020. Click here for the application. We anticipate the funding will go quickly, so please apply early. Checks will be sent to students by June 1, 2020.
What do we do about hotels?
We believe that our housing coordinators at Catch Des Moines will be able to make this a seamless process by cancelling all current reservations for coaches.  Confirmation on this will be coming soon. Since we are ahead of the April 22 deadline, no one should have been charged a deposit. If your school made their own reservation outside the hotel block, you'll need to handle that between your school and the hotel. 
Have we communicated with state associations to make sure they approve of the online tournament?
We've communicated directly with the National Federation of State High School Associations. Here is their official response: "The speech and debate community has witnessed an unprecedented change due to the COVID-19 crisis in the United States. The NFHS continues to support the efforts of the NSDA to provide high quality competition to the students involved in these activities. With these uncertain times, new formats may need to emerge and we will continue to work with the NSDA to create opportunities for students to participate in the moment of crisis."
What if our school/district/state has rules against online tournaments?
Contact the National Office by emailing info@speechanddebate.org or calling us at (920) 748-6206. We will do everything we can to try and support you to get permission for your team. 
Will other Nationals events happen? (Coach caucuses, wording committees, etc.)
We are planning to have these committees meet. We will work with them to find the best time. We expect the online tournament to require a lot of attention from coaches, so they may meet before or after the tournament. 
What about the Diamond Ceremony, Awards, Postings, etc?
We are planning some very exciting livestreams to celebrate these huge Nationals moments! 
How Can Students Get Involved Outside of Competition?
One of the best parts of being at Nationals or following along from home is the sense of excitement and community of the capstone event. Your students can help us replicate that feeling at our online events by submitting photos, videos, and messages!
Lip Dub Video »
 This year's lip dub song is Whitney Houston's "I Wanna Dance with Somebody." Students can check out 
last year's video
 for inspiration, read the
submission guidelines
, and 
upload
 dance or lip syncing clips for consideration! Be sure to tune in during National Tournament Award Ceremonies to see the final product!
Senior Thank You Wall »
 This new hub will feature videos, pictures, and messages from the Class of 2020! We would love for your students to 
share
 some thank yous, favorite memories, and reflections on their time in this activity.
How will Four Time Qualifier Awards work?
For students whose fourth National Tournament is this year, we will still mail them awards. Participation in the online tournament this year also counts toward future Four Time Qualifier Awards.
Will the National Tournament go back to Albuquerque at some point?
We hope so! We've talked with the local host committee and city officials and are excited to return to Albuquerque as soon as we can. 
Can we buy t-shirts?
Yes! The NSDA Store will still have all kinds of Nats swag. You can also buy them through your registration on Tabroom. If you can put your order together as a school, shipping will be free.  
Will District Ads/the Tournament Book still exist?
Online tournament, online tournament book! We will still be highlighting districts and putting this in a format that you could get printed if you want the souvenir. 
What if my district prohibits the use of Zoom?
Participant security is a top priority for the organization. Tabroom.com and Classrooms.cloud will abide by the NSDA Privacy Policy. Classrooms.cloud is the platform that will be used to conduct competition rounds. The platform uses the Zoom.us network of video conferencing. A number of restrictions will be used to protect participants in the Classrooms.cloud platform. Every individual competition room used will have a unique passcode each round. That passcode will only be made available to judges and participants in that round. The ability to use Zoom backgrounds will be turned off. The ability to share screens and file share through the chat will be limited where possible. All judges and competitors will be given a strict naming convention that must be used in each round (e.g., Judge – Lauren Burdt) so that all round participants may be easily identified. Any participant not using that naming convention will be removed from the room and sent to the ombudsperson to learn appropriate procedure. Finally, tournament staff and volunteers will have a small, dedicated number of rooms that they are responsible for monitoring. They will constantly rotate through rounds and can quickly remove anyone violating tournament policy. Participants may report disruptions to the tournament helpline, where staff will be prepared to send volunteers into the room to handle the problem immediately. We understand many parents and school districts have security and privacy concerns. We will do our best to accommodate these issues and strive to eliminate as many barriers as possible to participation in Nationals.
Will non-senior qualifiers be able to auto-qualify to the 2021 National Tournament?
The Board discussed the possibility of allowing students who are not seniors to auto-qualify to the 2021 National Tournament, and it was decided that students in 9th-11th grade that qualify this year will not earn automatic qualification to next year's event. Given that nearly 3,000 9th-11th grade students qualify to Nationals each year, it is not feasible to make such an accommodation, as it could drastically increase the size of the 2021 National Tournament. We do believe that the online 2020 National Tournament is a legitimate opportunity for students to compete in an important and worthwhile national competition this summer.
Where can I find a judge to cover my school's obligation?
Check out the NSDA's virtual judge board! As a service to our members, we have created a board where judges for hire may be contacted by schools looking to find judges to cover their obligation. The NSDA in no way endorses the judges who offer their time. Each school should follow their district/school's applicable policies for hiring and vetting. Additionally, the NSDA will not be involved in any financial agreement between a school and a judge.
Are there Fundraising options?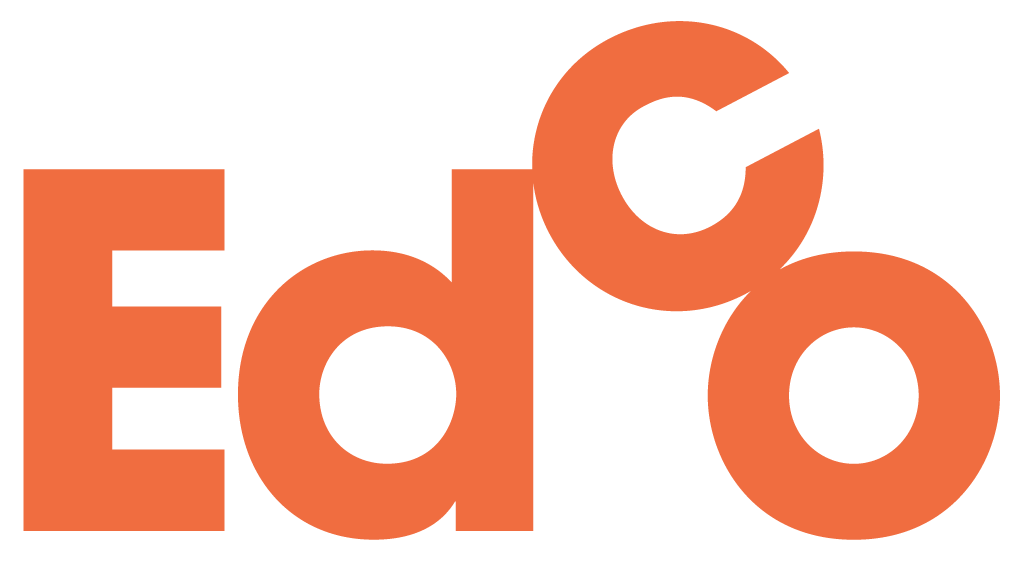 Is your team hoping to qualify for the National Tournament this year? With EdCo, our fundraising partner, you can easily set up an online fundraising page for your team and receive support in the fundraising process. EdCo empowers students and teachers to raise money from family, friends, and other members of their community. Be sure to visit EdCo's website or email hello@ed.co for more information.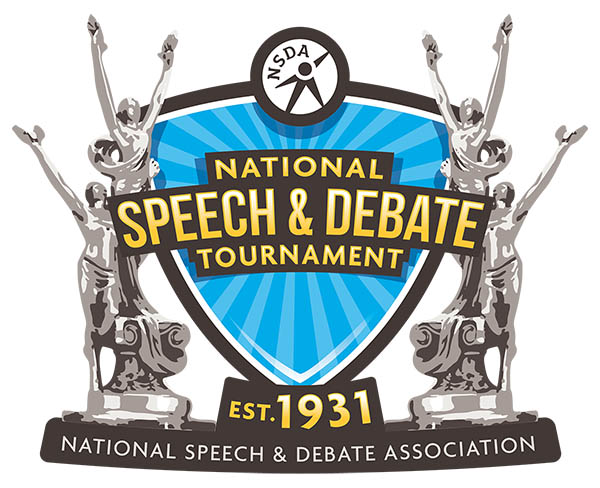 2020 | Online Tournament (formerly Albuquerque, New Mexico) – June 14-20
2021 | Des Moines, Iowa – June 13-18
2022 | Louisville, Kentucky – June 12-17
2023 | Phoenix, Arizona – June 11-16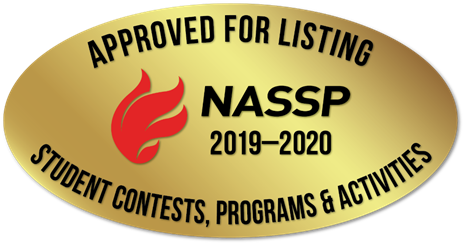 The National Association of Secondary School Principals has placed this program on the 2019-2020 NASSP List of Approved Contests, Programs, and Activities for Students.