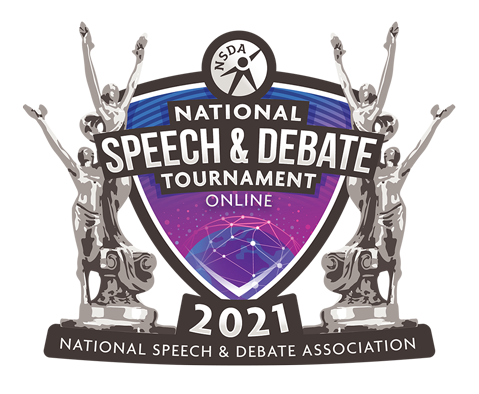 About the National Tournament
Since 1931, the National Speech and Debate Tournament has elevated public speaking. Every summer, more than 6,000 middle and high school students travel to the largest academic competition in the world to debate current events, voice their views, and share their stories. After months of preparation, rigorous qualifying tournaments, and five days of prestigious national competition, the best of the best will be crowned champions in front of a live audience of thousands and tens of thousands more streaming the events online.
Feel the energy at Nationals!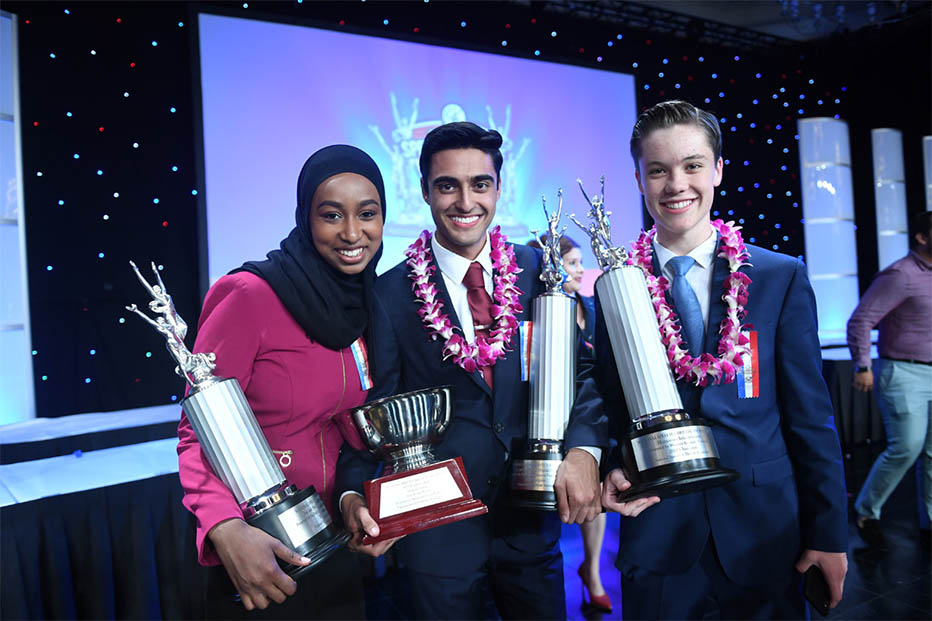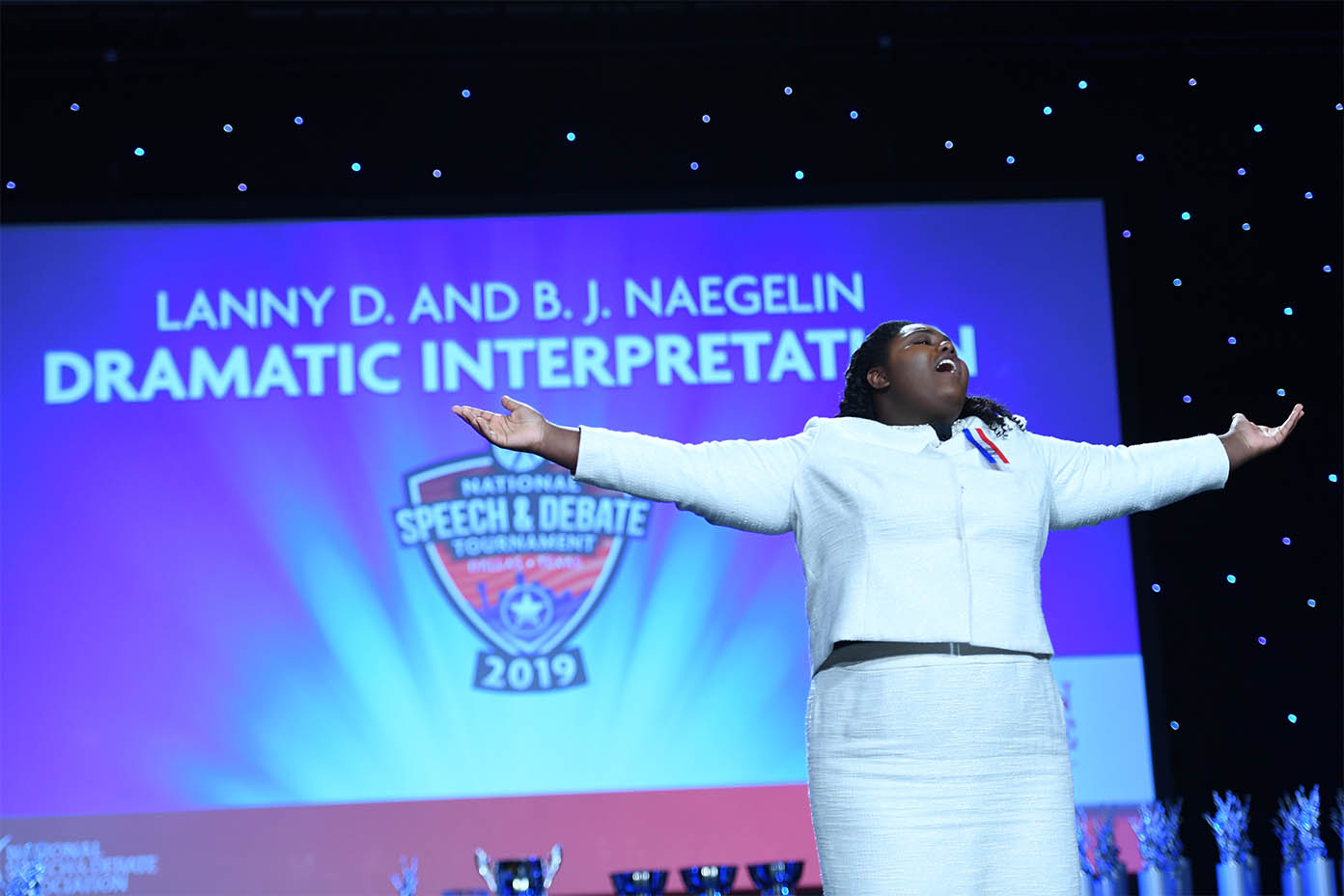 Watch #Nats21!
Stream live postings, final rounds, and award ceremonies to experience the magic of Nationals. Tune in at live.speechanddebate.org.
2021 National Tournament
After months of careful consideration, we have made the decision to host the 2021 National Speech & Debate Tournament online for middle school and high school students due to the ongoing pandemic.
Every day bears out the importance of teaching speech and debate at our schools. Our mission remains the same: to connect, support, and inspire a diverse community committed to empowering students through speech and debate. The National Tournament offers students an unparalleled platform to share their stories and speak up on the issues they care about, and we are committed to giving students that opportunity through an online event.
Key Dates for High School and Middle School
Preliminary round judging of high school asynchronous supplemental speech events and the Middle School Speech Challenge.
Tournament registration closes. All entries, judges, forms, and payment, are due.
Final script changes are due. Tournament registration runs from 8:00 a.m. to 6:00 p.m. CT. The Opening Ceremony is streamed live at 6:00 p.m. CT, and Middle School Showcase Finalists are announced.
All recordings for middle school, supplemental events, and high school main speech backups are due. Asynchronous main event Duo recordings are also due.
Debate events begin June 14. Main speech events begin and supplemental speech event elimination rounds begin June 15. Extemp Debate begins June 17. Debate events conclude with finals and awards and speech finals begin on June 18. Main event speech and supplemental speech events conclude with finals and awards on June 19.
Live high school tournament results will be available via Tabroom.com and a full results packet will be available in the days following the tournament.
Middle School Speech Challenge Showcase Finalists will be announced as part of the National Tournament Opening Ceremony on Sunday, June 13 beginning at 6:00 p.m. CT. Results will be available on Tabroom.com.
Changes to 2021 National Tournament Qualification
Expanded Access to National Tournament Supplemental Events
Every member school that participates in the district tournament series will have the opportunity to enter up to two non-qualifying students in supplemental events at the online 2021 National Tournament. These students must have attended the district tournament but not earned qualification in any event. Stay tuned for more information.
New Supplemental Events for 2021
In 2021 we will offer two new supplemental events for high school students. These events will allow students to explore more avenues for personal expression and approach topics in new and exciting ways.
Original Spoken Word Poetry: Competitors will write and perform original poetry in order to express ideas, experience, or emotion through the creative arrangement of words according to their sound, their rhythm, their meaning. The maximum time limit is 5 minutes with a 30-second grace period. The delivery must be memorized, and no book or script may be used. An original poetry contest was offered at prior National Tournaments. Watch original performances by the finalists to get a feel for the event.
Pro Con Challenge: Students will select the National Tournament topic for Policy, Lincoln-Douglas, or Public Forum Debate, or choose a piece of legislation from the Congressional Debate Docket and write a 3-5 minute affirmative speech and a 3-5 minute negative speech on that topic. They will read both of those speeches within a time limit of 10 minutes and 30 seconds. Visit our topics page to find the resolution for Policy Debate and potential topics for LD and PF. The Pro Con Challenge was offered at the 2020 Middle School Speech Challenge. Watch an exemplary video from the showcase to get a feel for the event.
For rules and more information about these events, please visit the Unified Manual.
District Entry Requirements
We understand that team recruitment, online tournament scheduling, and participation numbers have been impacted this year. To help alleviate concerns over entry numbers and ensure students can be represented at the National Tournament, the entry requirements for earning qualifiers to the online 2021 National Tournament have changed. Learn more on page 64 of the Unified Manual.
Help take their stories to the stage!
Donate to provide more students with the resources they need to bring their stories to the stage.
Your organization can provide the platform for more than 6,000 students to share their stories. Click here for more information on becoming a sponsor.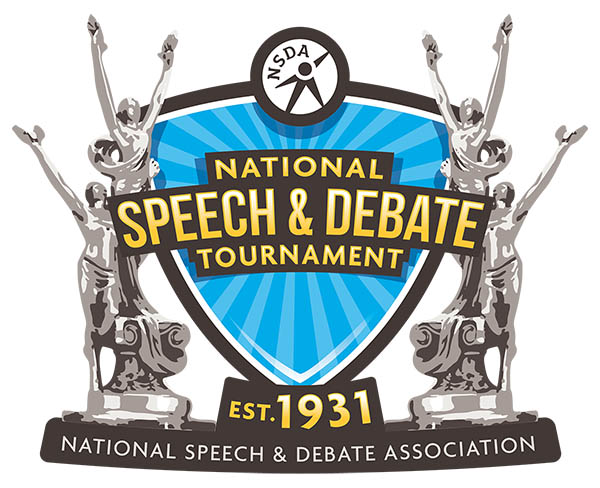 2021 | Online – June 13-19
2022 | Louisville, Kentucky – June 12-17
2023 | Phoenix, Arizona – June 11-16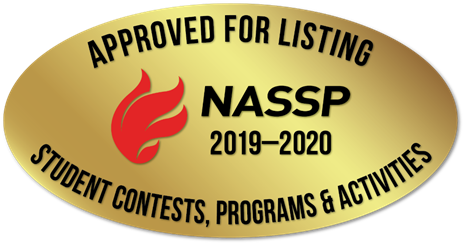 The National Association of Secondary School Principals has placed this program on the 2019-2020 NASSP List of Approved Contests, Programs, and Activities for Students.