Belonging and Inclusion Station

What is a Belonging and Inclusion Station? 
The Belonging and Inclusion Station is a tournament resource designed to provide interpersonal support to participants who feel excluded from an aspect of the tournament. The BIS also safeguards against potential violations of the NSDA Harassment and Discrimination policy.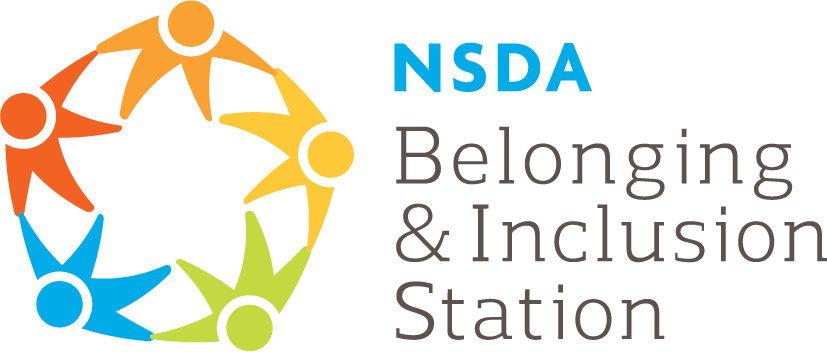 What is the purpose of a Belonging and Inclusion Station?
The BIS may serve as a resource for any student, coach, judge, or official participating at a tournament to seek interpersonal support or raise concerns an individual feels harassment and/or discrimination has occurred.
An individual makes inappropriate remarks or jokes about traditionally marginalized groups.
A really powerful speech (that violated no rules) triggers emotions in a contestant or judge and they need space to process their feelings.
Want to implement a Belonging and Inclusion Station at your next tournament? We have all of the information you need!
Find answers to your questions, helpful resources, and more with the BIS Development and Implementation Guide.
Join us for an Info Session on October 26!
Last year was our first year offering the Belonging and Inclusion Station infrastructure. Many of you gave us feedback and we listened and acted!
Join us for an info session about the BIS and discuss how to implement a station at your next tournament. Dr. Paul Porter, NSDA's Director of DEI, will discuss the purpose of the BIS, changes to the BIS structure, and training opportunities for Belonging and Inclusion Advocates.
About the Belonging and Inclusion Advocate
The

Belonging and Inclusion Advocate

(formerly known as Equity Officer) serves as the primary contact for anyone at a tournament with a harassment/discrimination concern or in need of interpersonal support.

Ideally, your BIAs will not be judges, tournament directors, tab staff, etc.

However, if that is not possible, be prepared to work around the possibility that your BIA may be asked to perform other duties at the tournament

.

In choosing the Belonging and Inclusion Advocate, try and include individuals with several of the below qualifications or characteristics:

Committed to a safe and equitable environment
Excellent interpersonal communication skills (e.g., listening, empathy, etc.)
Skilled at deescalation
Multicultural competence »
Trained on harassment and discrimination, especially in the context of adolescent school environments
Prior experience working with K-12 students and educators and/or with counseling or trauma-informed teaching practices
Understanding and experience with the Americans with Disabilities Act (ADA)
If you would like to have a BIA, but do not have a person to serve in this role, the NSDA will offer training sessions throughout the year for any person interested in becoming a BIA. All BIAs at NSDA-sponsored events must complete the virtual BIA training.
Note: This section outlines the process for intake, inquiry, and resolution used for the BIS at NSDA district and national tournaments. Other tournaments are encouraged to adopt or adjust this model to suit their needs. Please refer to your school district administration regarding appropriate actions in response to harassment and discrimination violations.
The following process will be employed whenever a concerned person visits the BIS:
A concerned person wants an issue addressed beyond interpersonal support/care and puts their concern in writing via the Intake Form 
BIA collects information on the concern
If necessary, BIA recommends a corrective action
Subject of concern has an option to appeal corrective action
It is always our hope that concerns brought to the BIS can be addressed with healing and teaching FIRST. The intake process, specifically the resolution and appeal steps, should be utilized when behavior warrants action beyond education and dialogue. 
Upon receipt of a written concern, the BIA will gather information about the incident. They will speak with the concerned person and their supervising adult, as well as any available witnesses. If applicable, the BIA will conduct meetings with the subject of concern separately and privately.
Note: If the violation is made by the tournament director, the concerned person should contact NSDA staff, who would then identify someone from the tournament committee (from an unaffiliated school) to run the inquiry.
After gathering information from all parties and witnesses, the BIA will share findings and categories:  
Example of Behavior

Corrective Action

No Violation

A student feels alone at the tournament and wants to drop

The BIA provides support and care to the concerned person. No further action required.

Verbal Warning

Comments or jokes considered inappropriate (e.g., of a racist, sexist, homophobic, etc., nature)

Subject of concern receives a verbal warning and instruction on how to address their behavior and prevent repeated behavior.

Written Warning

Perceived inappropriate contact or communication from a judge or coach to another tournament participant. This contact might be email outreach, private message through social media prior to or during the tournament, etc. 

Repeated or additional actions from previous tournaments.

First and final written warning from NSDA Director of DEI to subject of concern's guardian and/or supervising adult. 

Sanction

 

Sexual harassment or assault

Physical violence against another tournament participant 

Repeated or additional actions from previous tournaments

Consult with tournament director on appropriate sanction 

Letter to subject of concern's guardian and/or supervising adult 

 
Note: If someone reports sexual assault/violence, the BIA, tournament director, or concerned person's supervising adult should contact law enforcement immediately.
Should the subject of concern disagree with the proposed course of action, they may request an appeal. 
If the appeal involves a decision made prior to the NSDA tournament, the appeal must be communicated to the NSDA national office in writing (including virtually) promptly

.

The NSDA will render a decision within a reasonable time frame. 

If the appeal involves a decision made during the NSDA tournament, the appeal must be communicated to the NSDA national office in writing (including virtually) promptly

.

The NSDA will render a decision within a reasonable time frame. 
Note: The NSDA's decision shall be final. Any reported behavior taking place prior to the NSDA tournament will be considered should additional complaints be received about the respondent at the NSDA tournament. 
Belonging and Inclusion Station FAQs
Can I go to the BIS if I have a concern but don't necessarily want someone to get in trouble?
Yes! The BIS is a wonderful resource for someone with a concern who just needs to be heard. It's more of a space for interpersonal support than somewhere to get people in trouble. 
What do I do if I've been harassed or discriminated against at the tournament?
You should tell an adult immediately – either your coach, a parent, or the tournament office. If you decide (or are encouraged) to go to the BIS, you should let the Belonging and Inclusion Advocate know that you have a concern and tell them the nature of the concern.
What happens when I fill out an intake form?
The Belonging and Inclusion Advocate will collect information from you and anyone else involved in the event(s) that caused you to raise a concern. The BIA will work to make sure that you feel heard and supported as well. After hearing from all involved people, the BIA will decide if the concern can be addressed with a teaching moment or if corrective action is necessary. 
If something happened to me at a tournament two weeks ago, can I come to the BIS and raise a concern about that event?
In instances like this, it is recommended that you talk to your coach, parent, or supervising adult. The BIS is in place to handle concerns at that particular tournament. 
What can I do if I have a concern about something that happened at a tournament, but don't decide to say something until three days after the tournament?
If a concern is discovered or expressed after the tournament, it is recommended that you reach out to the tournament director.
What if the concerning behavior happens on the bus to/from the tournament or at the hotel during an overnight stay?
Incidents like that should be handled by the coaches and/or supervising adults of the schools involved.
What do you mean by harassment and discrimination?
The BIS uses the following definitions for harassment and discrimination: 
Harassment

Unwelcome conduct determined by a reasonable person to be so severe, pervasive, and objectively offensive that it effectively denies a person equal access to the recipient's participation at the district and/or national tournament (e.g., name-calling, graphic or written statements—including the use of cell phones or the internet, conduct that may be physically threatening, harmful, or humiliating).

Discrimination

Treatment of a person (favorably or less favorably) than another person or persons based on characteristics including, but not limited to, race, color, religion, sex, gender identity or expression, sexual orientation, marital status, citizenship, national origin, age, disability, genetic information, or any other characteristic protected by any applicable federal, state, or local law.
Where do I go for a rule violation that is diversity-related?
Any concerns regarding violation of competitive rules should be directed to the tournament tab staff or tournament office. Should any rules violations also contain DEI elements or potential violations of the harassment/discrimination policy, the tournament office, and the Belonging and Inclusion Advocate will work in tandem to address the appropriate elements.