Student members of the National Speech & Debate Association compete throughout the school year, but tournament wins and Honor Society points are just part of the recognition received from our organization!
All Americans
Each year, the top student point earners in the country are named All Americans. The All American award is based on a combination of competitive and service points, of which no more than 25% of the point total can include service. In order to qualify, a student must have competed once at Nationals. Following the National Speech & Debate Tournament, the 25 students with the highest total points in our Honor Society receive this recognition. No application is required to receive this award.
Congratulations to Jacob Thompson from Des Moines Roosevelt High School in Iowa for being named the top point earner in 2016-2017!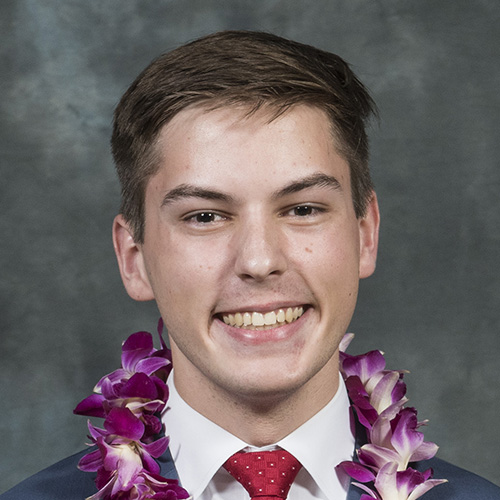 Academic All Americans
The Academic All American award recognizes high school students who have earned the degree of Superior Distinction (750 points); completed at least 5 semesters of high school; demonstrated outstanding character and leadership; and earned a GPA of 3.7 on a 4.0 scale (or its equivalent). NOTE: If the GPA is between 3.5 and 3.7 on a 4.0 scale (or its equivalent), students also must have received an ACT score of 27 or higher, or a New SAT score of 1300 or higher.
If a student is eligible, coaches will see a yellow box with "AAA?" under the Awards column on their Student Roster.
District Student of the Year
The District Student of the Year award is presented to a graduating senior in each district who best represents the tenets of the Association's Code of Honor: integrity, respect, humility, leadership, and service. Nominees must also demonstrate strong academic credentials and a commitment to the speech and debate community. Each year, six students who win the district award are selected as finalists for the William Woods Tate, Jr., National Student of the Year award.

2018 Recipients
Big Valley (CA) • Grace Quinn • Delta Charter HS
San Fran Bay (CA) Kelly Zheng Miramonte HS
West Los Angeles (CA) • Ella Michaels • North Hollywood HS
Colorado • Jade Felthoven • Eaglecrest HS
Rocky Mountain-North (CO) • Rachel Desmond • Longmont HS
Rocky Mountain-South (CO) • Colter Giem • Mountain Vista HS
Western Slope (CO) • Spencer Hurt • Central of Grand Junction HS
Florida Oceanfront • Alexander Gordon • Dreyfoos School of the Arts
Georgia Northern Mountain • Robert Weimar • Henry W. Grady HS
Georgia Southern Peach • Patrick Childress • Valdosta HS
Hawaii • Courtnee Elento • Damien Memorial School
Idaho Mountain River • Jethro Jacob Smith • Highland HS
Greater Illinois • Emma Noraian • University HS
Northern Illinois • Molly McDermott • Prospect HS
Hoosier Heartland (IN) • Thomas Smith • West Lafayette HS
Northeast Indiana • Collin Cahill • Bishop Dwenger HS
East Iowa • Lilli Ambort • Bettendorf HS
West Iowa • JJ Kapur • Valley HS
East Kansas • Austin Shively • Olathe Northwest HS
South Kansas • Darby Toth • Fort Scott HS
Sunflower (KS) • Taylor Nickel • Derby HS
West Kansas • Hayley Tice • Maize HS
Kentucky • Elena Cecil • LaRue County HS
Louisiana • Paige Allbright • Comeaux HS
Maine • Jessica Walker • Orono HS
New England (MA & NH) • Chelsea Sheldon • Bancroft School
Central Minnesota • Noah Schraut • Stillwater Area HS
Northern Lights (MN) • Izzy Larson • Moorhead HS
Southern Minnesota • Tram Nguyen • Eagan HS
Magnolia (MS) • Madison Alliston • Sacred Heart Catholic School
Eastern Missouri • Jacob Blair • Clayton HS
Ozark (MO) • Isabel Lai • Central HS
Show Me (MO) • Jillian Jetmore • The Pembroke Hill School
Montana • Christopher Malcomson • Sentinel HS
Nebraska • Daniel Fu • Millard North HS
Nebraska South • Keith Tran • Lincoln HS
Golden Desert (NV) • Manushri Desai • Clark HS
Sagebrush (NV) • Lea Gifford • Douglas HS
New Jersey • Evan Tong • Livingston HS
New Mexico • Gina Sanchez • East Mountain HS
Iroquois (NY) • George Rogalskyj McQuaid • Jesuit HS
Carolina West (NC) • Aniketh Dumpala • Providence HS
Tarheel East (NC) • Thomas Owens • Durham Academy
North Dakota Roughrider • Isaac Spanjer • Fargo North HS
North Coast (OH) • Isaiah Paik • University School
Northern Ohio • Lennon Rader • Niles McKinley HS
Western Ohio • Seth Ramm • Whitmer HS
East Oklahoma • Jamie Marrara • Oologah HS
West Oklahoma • Alexa Glendinning • Edmond North HS
North Oregon • Hope Smothers • McMInnville HS
South Oregon • Lucy Roberts • Grants Pass HS
Pittsburgh (PA) • Kathryn Dickey • Our Lady of the Sacred Heart HS
Valley Forge (PA) • Julia Kreutzer • Gwynedd Mercy Academy
South Carolina • Julia Murray • Riverside HS
Hole in the Wall (SD & WY) • Griffin Smith • Spearfish HS
Northern South Dakota • Margaret Fouberg • Aberdeen Central HS
Rushmore (SD) • Leah Waid • Yankton HS
Tennessee • Anna Kutbay • Morristown West HS
Central Texas • James Kosub • La Vernia HS
East Texas • Nate Galang • Klein HS
Gulf Coast (TX) • Hannah Nunley • El Campo HS
Heart of Texas • Cameron Eagle • Chaparral Star Academy
LBJ (TX) • Clay Parker • Lovejoy HS
Lone Star (TX) • Claire Perkins • Byron Nelson HS
North Texas Longhorns • Shreyoshi Das • Flower Mound HS
Space City (TX) • Jun-Yong Kim • Seven Lakes HS
Tall Cotton (TX) • Alfredo Antu • Central HS
UIL (TX) • Noemi Rivera • Royse City HS
West Texas • Carlos Chacon • Americas HS
Yellow Rose (TX) • Blaise Mosmeyer • Holy Trinity Catholic HS
Virginia • Jeremiah Foltz • John Handley HS
Inland Empire (WA) • Malene Garcia • Chiawana HS
Western Washington • Kayla Garcia • Gig Harbor HS
Northern Wisconsin • Tiffany Polzin • Denmark HS
Southern Wisconsin • Erin Swope • Milton HS
Wind River (WY) • Aaron Trauner • Jackson Hole HS
William Woods Tate, Jr., National Student of the Year
The 2018 William Woods Tate, Jr., National Student of the Year is Elena Cecil from Larue County High School in Kentucky. Elena was selected by a panel of coaches for her character, passion, and dedication to serving her community.
IN THEIR WORDS | "Speech and debate is not about the trophies. I was not the most successful. I never won first place at any tournament in my entire career. Not once. That wasn't what mattered to me. It was about the people you meet and the way speech helps kids change. Everyone says speech and debate is like a big family, and for me it's also really my family, but I think that's true. You find your people. You meet people from all different backgrounds with all different perspectives and that opens a whole new world of learning. I know that there isn't a single activity out there that has ever made me feel as at home as speech did. I've tried it all and been involved in a lot and there wasn't anything out there that does what speech does for kids, that makes them feel as important, or as wanted, or as heard as speech does. I have seen speech and debate change lives. Witnessing that all my life is a privilege I've been lucky to have." Read more about Elena »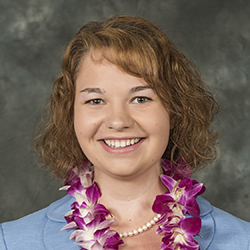 About the Award
This annual award recognizes one individual out of more than 150,000 student members who best embodies the organization's Code of Honor: integrity, humility, respect, leadership, and service. Nominees must also demonstrate strong academic credentials and a commitment to the speech and debate community. Six finalists interview with an esteemed panel of educators during the National Speech & Debate Tournament, and the National Student of the Year is announced during the National Awards Assembly. Watch the video »
Previous Recipients
Find out Where Are They Now? in this article from the 2017 November/December issue of Rostrum magazine.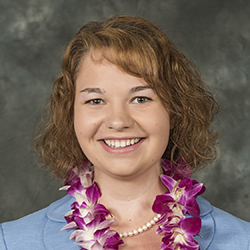 2018 – Elena Cecil
Larue County HS, KY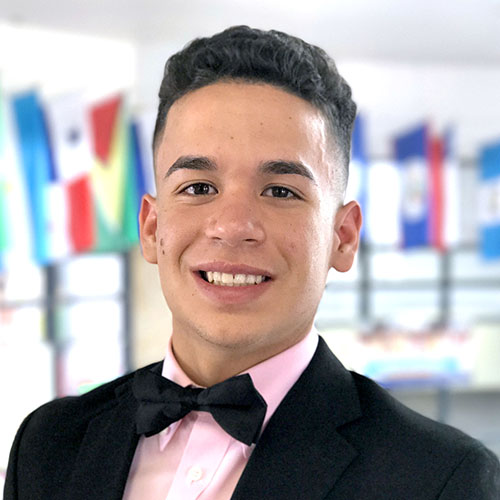 2017 – Ricardo Flores
Americas HS, TX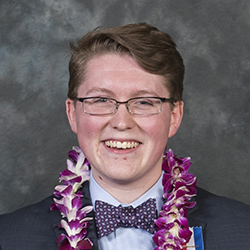 2016 – Marshall Webb
Saint Mary's Hall HS, TX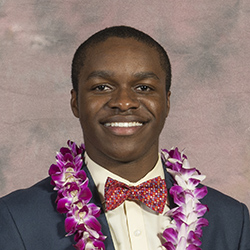 2015 – Jarrius Adams
Hattiesburg HS, MS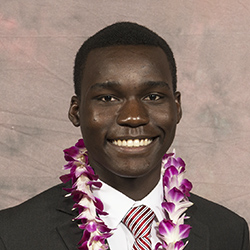 2014 – Walter Paul
Creighton Preparatory, NE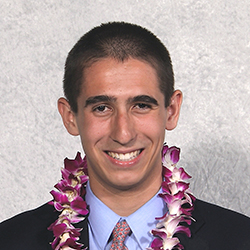 2013 – Robert Shaw
Glenbrook South HS, IL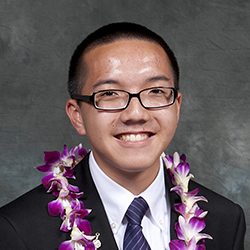 2012 – Quinlan Cao
East Mountain HS, NM
2011 – Taylor Walker
Henry W. Grady HS, GA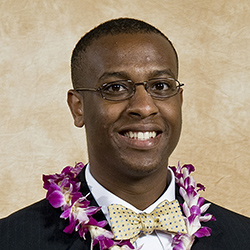 2010 – Cory Williams
Hattiesburg HS, MS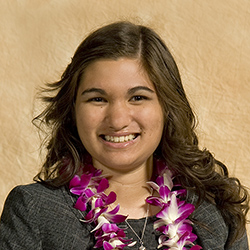 2009 – Danielle Camous
St. Mary's HS, CO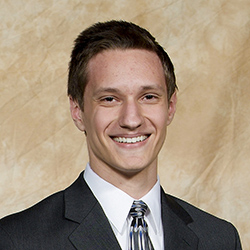 2008 – Kyle Akerman
Downers Grove South HS, IL
National Exemplary Student Service Award
The 2019 National Exemplary Student Service Award recipient is Madeline Gochee from Lincoln High School in Oregon. Madeline was selected for helping to organize a student-wide walkout for gun reform at her school and for her service with Mission: Citizen and the Teen Council of Planned Parenthood.
About the Award
Introduced in 2017, the National Exemplary Student Service Award is given annually to a student who serves their school, community, city, region, or state using skills they honed through speech and debate. Coaches or administrators may nominate a student who upholds the highest standard of service, one of the core tenets of the Association's Code of Honor, for recognition. As opposed to the William Woods Tate, Jr., National Student of the Year Award, current member students of any age are eligible for nomination.
Nominations for the current school year were accepted from coaches or administrators through February 7, 2019. The nomination form will reopen in January 2020 for the following school year.
Learn more about service and service points in this guide.
Graduation Honor Cords
The National Speech & Debate Association is proud to offer honor cords for its members to wear during high school graduation ceremonies. Honor cords recognize member accomplishments and affirm their commitment to speech and debate education.
Please visit our online store to place an order for Association honor cords, or a letter to principals in support of Association honor cords from Executive Director J. Scott Wunn.
Looking for more recognition?
FAMILY NEWSLETTER: Stay on top of special opportunities and information and sign up for this newsletter! Once a month, we'll send you access to free judge training materials, ways to be a great speech and debate volunteer and team booster, information on student opportunities like scholarships, awards, and free competition resources, and special ways to show your speech and debate pride.