Student Leadership Council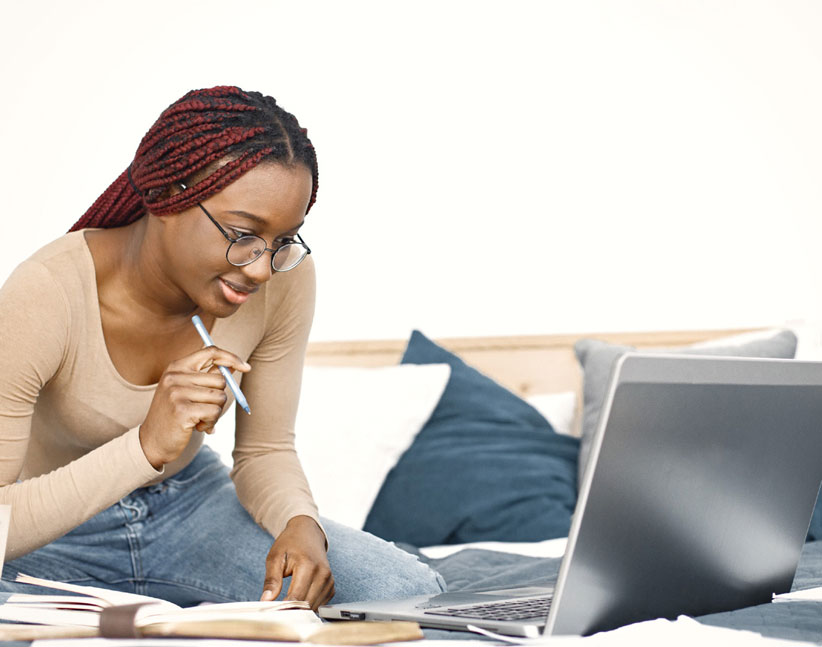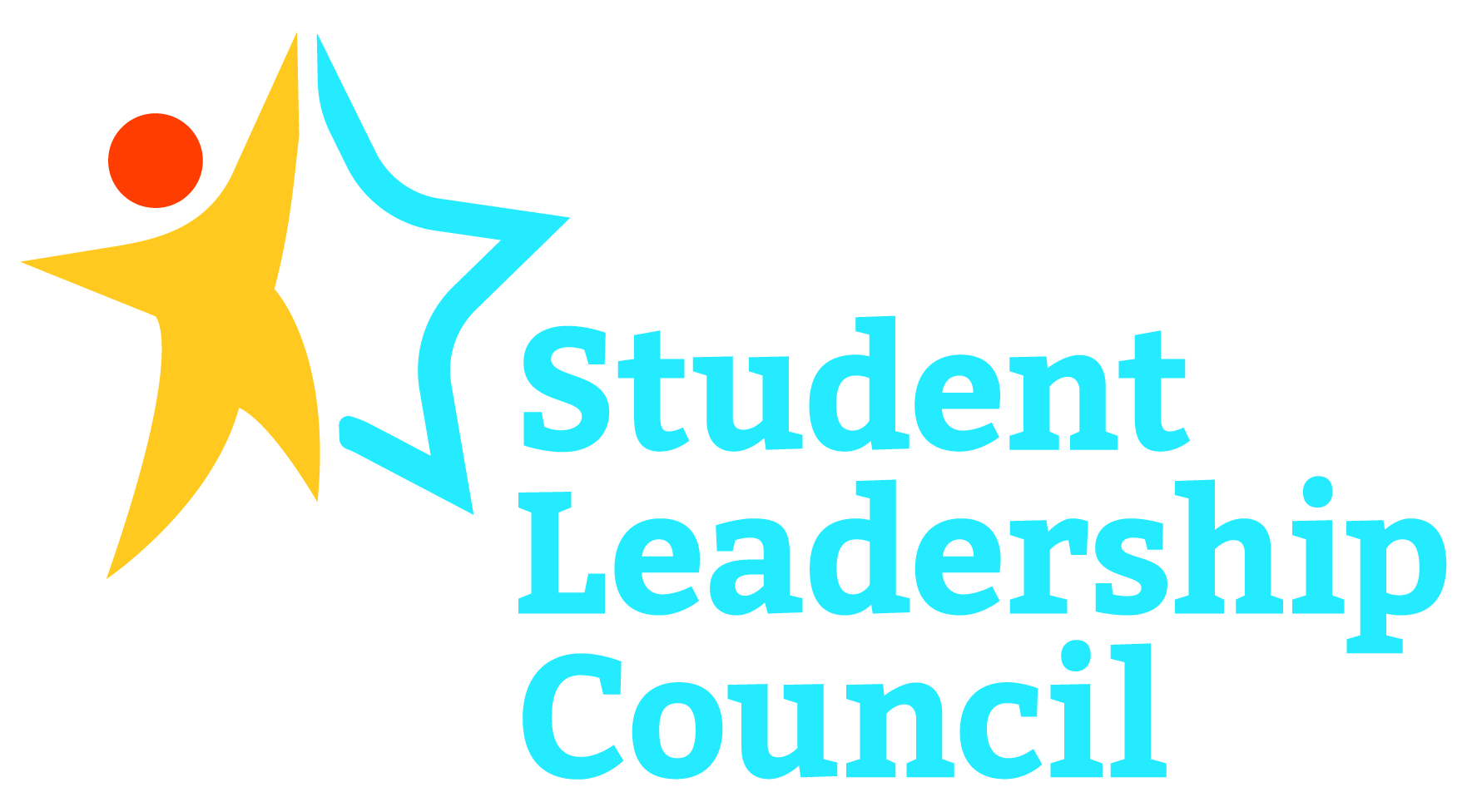 The Student Leadership Council (SLC) is composed of current high school student members of the National Speech & Debate Association who provide feedback and recommendations throughout the year to ensure we are meeting students' needs.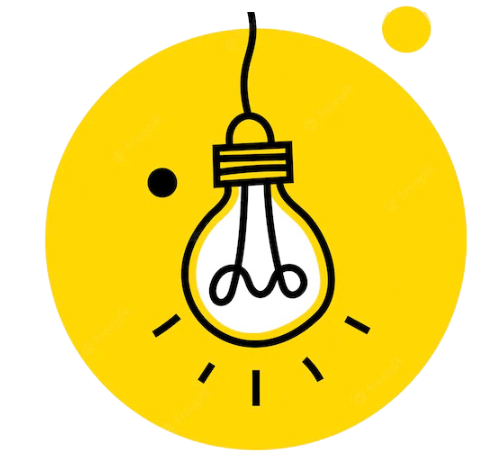 Council members have a variety of ways to be involved in the organization's operations, including:
Providing feedback on NSDA programs, offerings, and initiatives from the student perspective to drive improvements. 
Consulting on the organization's execution of its mission and vision as it relates to students.
Helping to create NSDA resources for students.
Writing for Rostrum magazine.
Creating content for NSDA social media.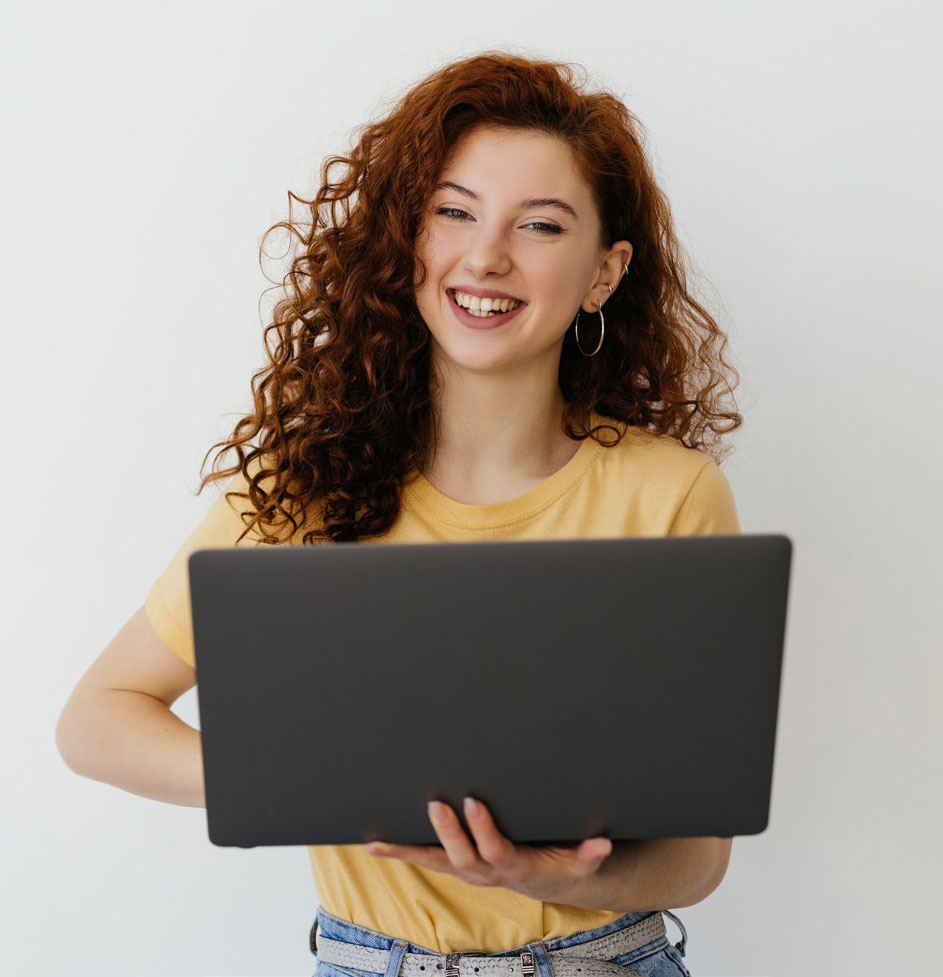 It is not necessary for students to have experience or interest in every area; we welcome applicants with a strong interest in a single area. Please consider recommending students who have skills or interest in one or more of the following: 
Have a passion for shaping the NSDA's future

Enjoy leading team practices, peer coaching, or developing resources for your program

Value collaborating with diverse groups of people

Have strong writing skills 

Excel in creative problem solving

Have familiarity with social networking platforms 
2024-2025 SLC Selection Process
High school students who will graduate in 2025, 2026, or 2027 are eligible for nomination. Coaches may submit nominations by February 15 through a standard online form, which sends a copy to both the national office and the district chair, if applicable. Each district has the opportunity to nominate one member student for consideration. District winners must be reported by the district chair by March 1. Each country or U.S. territory also has the opportunity to nominate one student. An NSDA committee will review international applications to select one nominee from each participating country or territory. International nominations are also due by February 15.
District and international nominees who are finalists for the SLC will be emailed and asked to submit a short video by the end of March explaining why they'd like to be part of the SLC and how they envision contributing in their own words. The final SLC will be selected in April. Students can expect to commit to three to five hours per month for the council. 
This is a unique way to influence the organization's future and an excellent addition to any student's resume. If you know a student passionate about improving speech and debate, please tell them about this program!
2023-2024 Student Leadership Council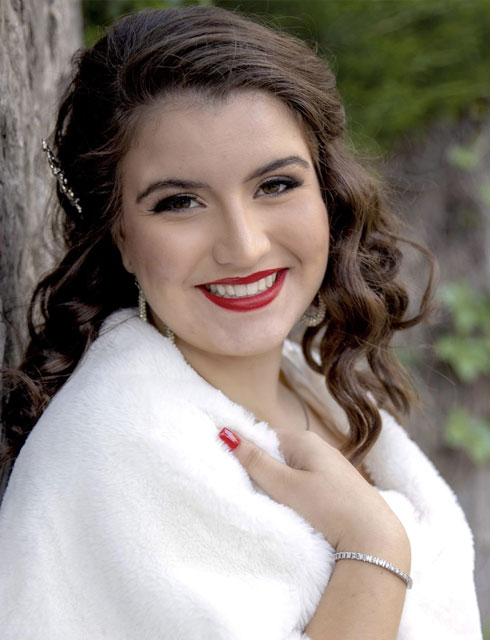 Nicollette Arabie
Buffalo High School, TX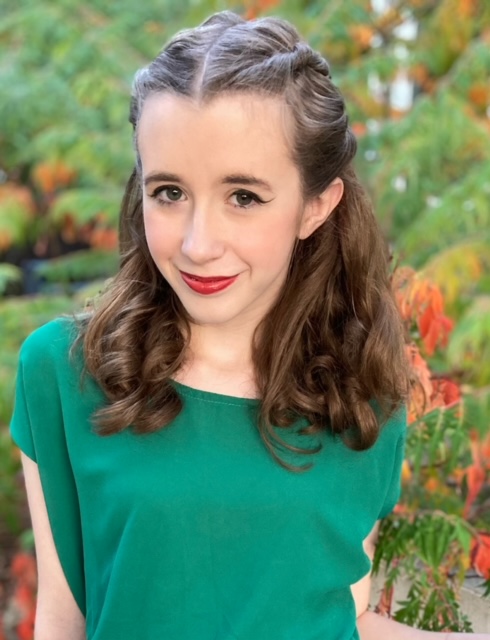 Lauren Beesley
Idaho Falls High School, ID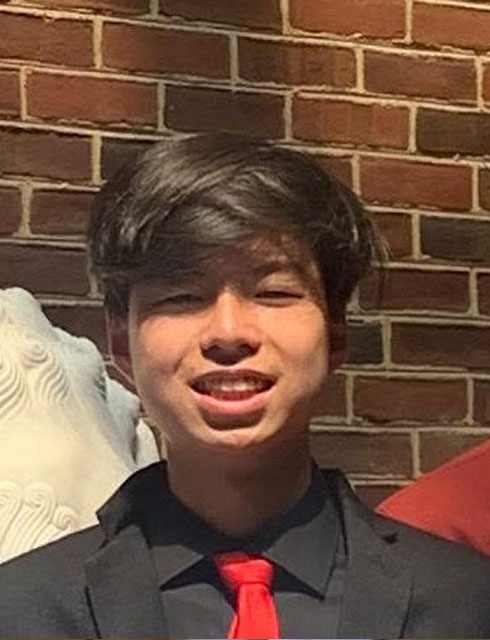 Sam Chen
Boston Latin School, MA
Sam Chen Bio
Sam Chen is a senior at Boston Latin School in Massachusetts. He competes in Public Forum, Congressional Debate, and Worlds Schools Debate, qualifying three times to NSDA Nationals, two times to the Gold TOC, and two times to NCFLs. Notable achievements include going undefeated in prelims at the 2023 National Tournament, advancing to quarterfinals at NCFLs, and obtaining top speaker at the Milo Cup. He also has instructed at seven different debate camps, helped host national and international tournaments, and created Outreach Debate to connect debaters globally. Outside of debate, he volunteers with Encode Justice and Closing the Divide, two organizations that address issues within technology and AI. He loves writing, basketball, and running.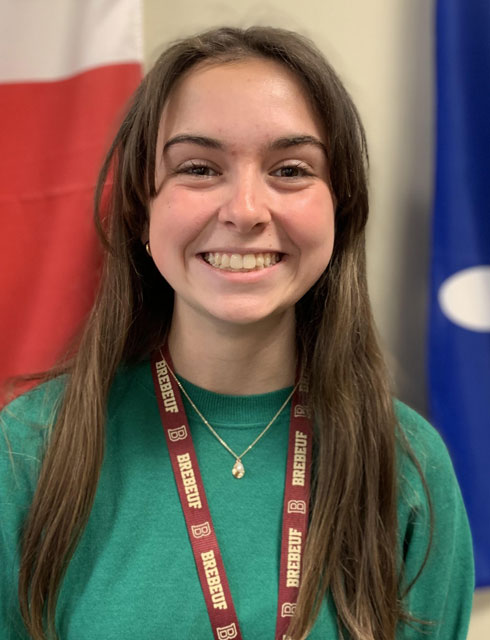 Claire Curran
Brebeuf Jesuit Preparatory School, IN
Claire Curran Bio
Claire has been involved in speech and debate since the sixth grade and currently serves as president of her school's team. In competition, Claire has seen success across numerous events, including three appearances in Indiana state finals in U.S. Extemp (2021 champion, 2022 and 2023 second runner-up) along with being a two-time state finalist in Lincoln-Douglas (2023 champion). Outside of her school team, Claire reached the final round at the 2023 NSDA National Tournament in World Schools Debate with her district team, coming in second overall and placing sixth as an individual speaker. She has had the privilege of being a team member of the 2022-2023 USA Debate Development Team and is now serving as one of 12 students representing her country on the 2023-2024 USA Debate team. Outside of speech and debate. Claire works closely with numerous youth advocacy groups to provide programming for youth wishing to get involved with their state legislature. As the Director of Youth Advocacy for Shelly's Voice, a local charity dedicated to improving the lives of LGBTQ+ Hoosiers, Claire has worked closely with partners at Indiana Youth Group, the ACLU, and IndyPride to provide meaningful support to LGBTQ+ youth in Indiana. In her freetime, Claire can be found explaining figure skating controversy to her friends, driving a carpool, or exploring Indiana's vibrant local restaurant scene. She could not be more grateful for this opportunity to give back to the NSDA and is thrilled to start her year with the inaugural SLC!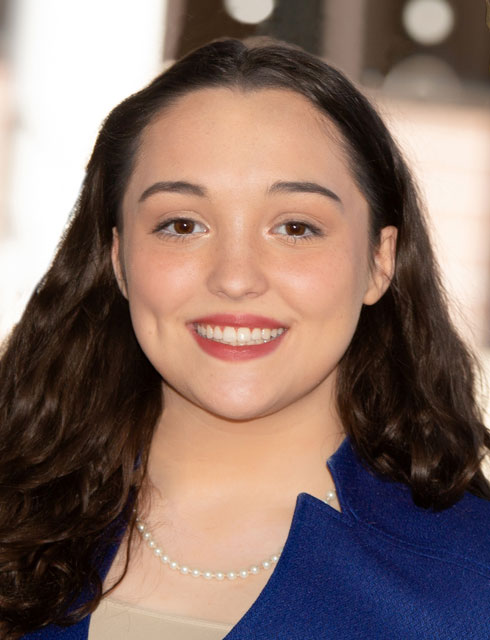 Gabby Garner
Petal High School, MS
Gabby Garner Bio
Gabrielle (Gabby) Garner is a senior at Petal High School in Petal, Mississippi. She started participating in speech and debate during the summer of her fifth grade year, and competed in her first middle school Nationals in 2017 in Birmingham, Alabama. Throughout her years in speech and debate, she has competed in the following events: Original Oratory, Public Forum Debate, Duo, Duet, Storytelling, Prose, Poetry, Dramatic Interpretation, Expository, Original Spoken Word, Big Questions, Declamation, and Congressional Debate. However, her favorites are Duo and Congressional Debate. Outside of speech and debate, she enjoys working with her school's theater program, doing community work within her church, and spending time with her family and friends. She is incredibly excited to work with the NSDA's SLC and hopes to serve the speech and debate community as best as she can.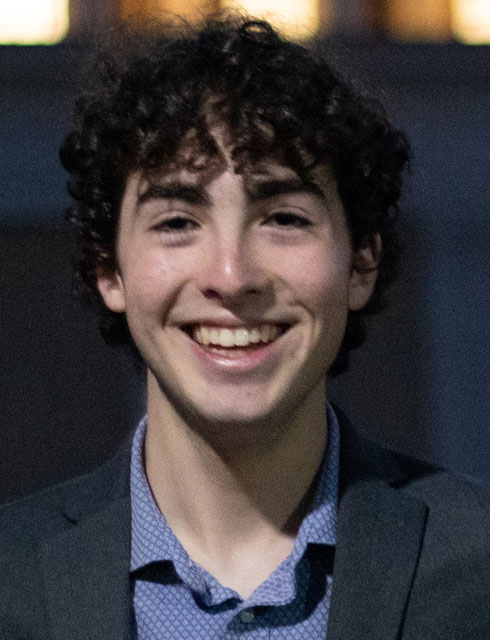 Solomon Goluboff-Schragger
Charlottesville High School, VA
Solomon Goluboff-Schragger Bio
Solomon has been competing in Public Forum Debate for eight years. He and his partner are three-time qualifiers for the Virginia High School League State Championships and the 2022 VHSL state champions. They also won the 2023 Shenandoah Valley Forensics League Championship and have placed in multiple national circuit tournaments. Solomon has been a captain of the Charlottesville High School debate team for three years and is passionate about local and state funding for debate. As the captain of an underfunded program, Solomon has fought hard to gain the resources to have a functioning and inclusive team. He is super excited to be on the inaugural Student Leadership Council and can't wait to share his love for speech and debate in any way he can. Besides debate, Solomon enjoys making movies, taking photos, carving out linocut prints, and adventuring around Central Virginia with his friends.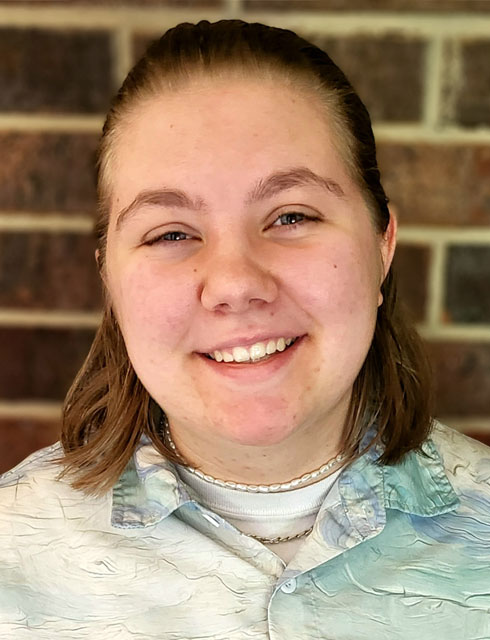 Maxwell Harrison
Edmond Santa Fe High School, OK
Maxwell Harrison Bio
Maxwell Harrison is a junior in high school in Oklahoma. He has been doing speech and debate for three years now and loves to compete in Original Oratory. Others in his family are in the speech and debate community, and Max is thrilled to help contribute to this community by being on the Student Leadership Council. In his free time, Max enjoys other arts—digital illustrations and creative writing. Maxwell hopes to contribute these skills (and more) to the SLC this year!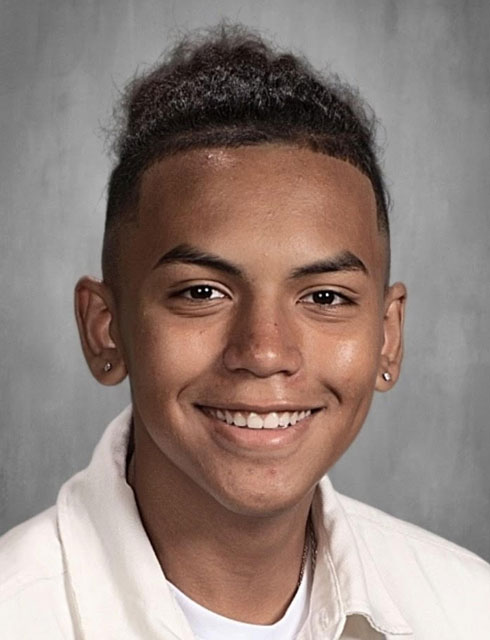 Dariel Herrera
Plymouth High School, IN
Dariel Herrera Bio
Dariel has been involved in Speech for four years. He primarily competes in Duo Interpretation as well as Original Oratory. Notably, he won a state championship in Duo Interp, and in the same year was a semifinalist at the 2023 National Tournament in Phoenix/Mesa, Arizona. He is now a three-time national qualifier. Back at his own school, Dariel serves as the Class of 2025 president as well as treasurer for his school's YFA (Young Feminist and Allies) Club. Additionally, he is a member of the National Honor Society and serves on the Executive Council of his school's speech and debate team. He wishes to share his love of performing and public speaking with others and encourage them to use their voices to create change.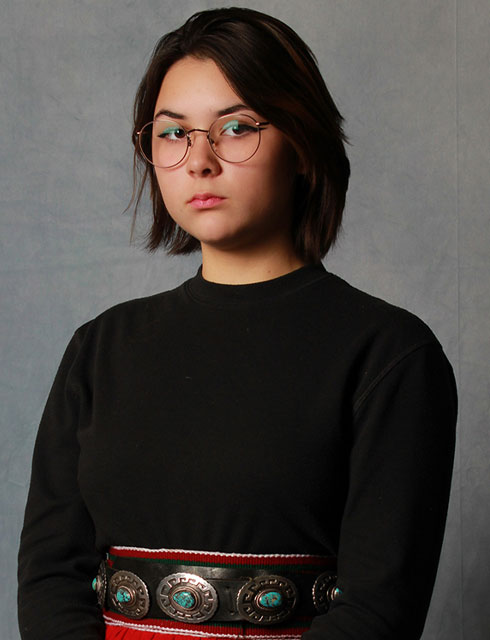 Aspyn Kaskalla
Navajo Preparatory School, NM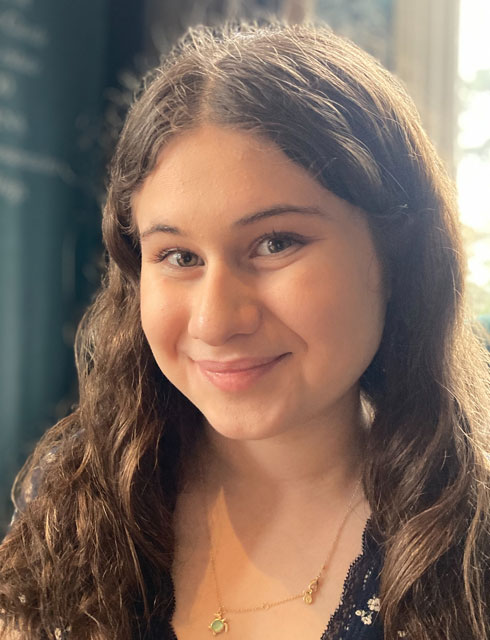 Nora Khalilian
Grandview High School, CO
Nora Khalilian Bio
Nora will take any excuse to be on stage. Whether singing, acting, dancing, professing her love of American History, or winning a trophy, she craves to be in front of a crowd. She is so excited to be on the brand new stage of the NSDA's Student Leadership Council, and even more honored to represent the wonderful state of Colorado. Nora spends most of her time in the world of Congressional Debate, where she is a Colorado state finalist, the captain of her school's Congress team, and fights the Colorado point leaderboard every weekend. She has had amazing experiences and opportunities around Colorado and even at the Harvard Debate Summer Workshop in Cambridge this past summer. This year, she will explore Public Forum, Lincoln-Douglas, and Drama, but will continue intensely with Congressional Debate on the local circuit and national circuit. Outside of debate, Nora excels in music and theater. A total music theory nerd, she has played the piano for three years, viola for four, and the violin for more than 12 years. Nora is a proud member of her school's top chambers singers and accomplished theater ensemble, with a two-time state championship in improvisational theater. She's also an officer in the Thespian Honors Society (Troupe 5996) and starts her school's first ever English Honors Society as president this year. Nora is also a member of the Colorado Youth Congress where she extends her love for advocacy and community service to work on state-wide projects with leaders across Colorado. She is an active volunteer in her community, and particularly loves volunteering and learning about dinosaur fossils at the notorious Denver Museum of Nature and Science. In her free time, Nora enjoys music theory, politics, instagramming, singing tags with friends, and most importantly, having new adventures every day with her family and friends.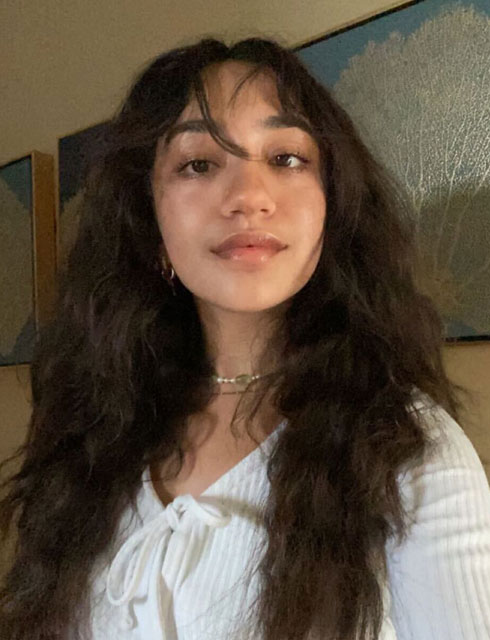 Aaimah Khawaja
Lakeville North High School, MN
Aaimah Khawaja Bio
Aaimah has competed in speech for four years. This is Aaimah's second year being a captain on the speech team, competing in Impromptu and United States Extemporaneous Speaking. Aaimah has gotten the privilege to attend NSDA Nationals twice, and in 2023 made the national final stage in Impromptu. Aaimah hopes to make speech a more accessible activity for all so that more and more students can amplify their voices. Aaimah's favorite part about speech as an activity is the friendships they have made and the leadership skills they have gained.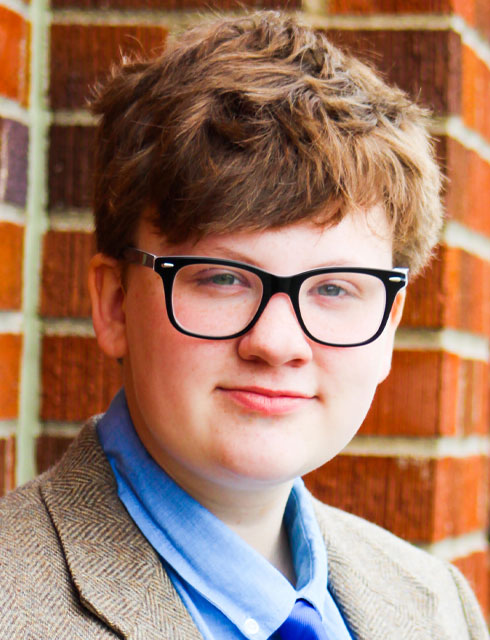 Taite Kirkpatrick
Mount Vernon High School, WA
Taite Kirkpatrick Bio
As the child of a debate coach, Taite likes to say they began their debate career at the age of six, being raised at local tournaments by the Washington State debate community. As a freshman, competing for Mount Vernon High School, they won top speaker in Policy Debate at the WA State Debate Championships. Last season, as a sophomore, they placed second in Lincoln-Douglas Debate, second in Impromptu, and first in Extemp at the state championships. Their Worlds career began as a freshman when they attended NSDA Nationals with Team Puget Sound. Additionally, last season, they were a proud member of the Team USA Developmental Team and happily joined Team USA this season. When not with their extended debate family, Taite also participates in the National Honor Society, Key Club, Skagit Teen Court, and even tried softball last year, resulting in just one black eye. In their free time, Taite loves creating playlists of his favorite 80s music, reading Ray Bradbury short stories, and eating Denny's with the debate team. Taite believes that everyone deserves access to the benefits of speech and debate. They are very excited to be a member of the SLC!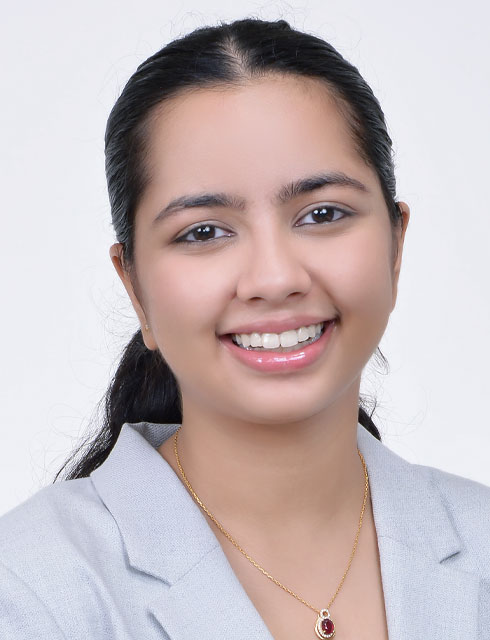 Meherika Majumdar
Saigon South International School, Vietnam
Meherika Majumdar Bio
Hi, my name is Meherika Majumdar I'm a senior and this my fourth year in debate. I primarily compete in public forum, but I have also done other non-NSDA public speaking events like mock trial and MUN. I have won domestic PF tournaments in Vietnam 3 times so far with an equivalent number of runner's up. I have also represented Vietnam at Nationals in the 2020-21 season, as wells represented Vietnam at the Digital Speech and Debate e-Championship last year. At my school, I am one of the vice-presidents of our debate program. In my role, I have worked with my peers to expand the PF community around Ho Chi Minh City, Vietnam and also to other countries in South East Asia, like Singapore. I am super excited to represent the international community in this council and I can't wait to see what we get done this school year!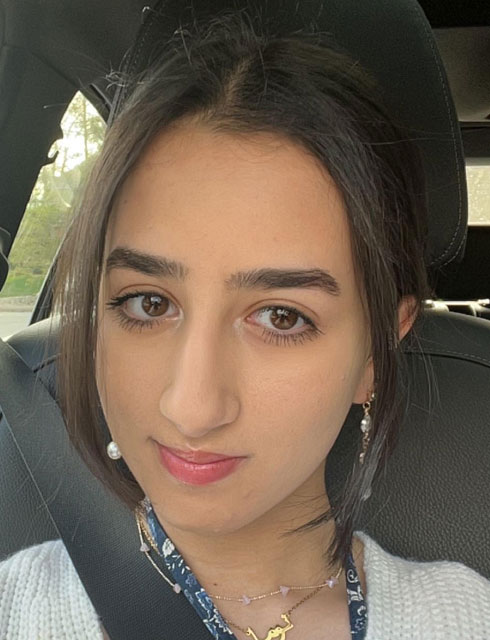 Numa Mujeeb
Notre Dame Academy, OH
Numa Mujeeb Bio
Numa has been involved in speech and debate all four years of high school, competing in Declamation and possibly double entering this year. She has qualified for state and national tournaments, breaking into quarterfinals her sophomore year at states. She is captain of her speech and debate team, focusing on coaching novices, middle schoolers, and anyone who seeks help. She also runs her school's speech and debate Instagram, allowing people to see just how fun this activity is—taking viewers through a typical Saturday at a tournament, recognizing her teammates who perform exceptionally at tournaments, and promoting upcoming team events are just a few of the things that are posted to the team's account. In addition, Numa helps plan events for her team. They have "Speech and Sweets" at the end of every season where they send off their seniors, recognize other teammates, and enjoy yummy desserts with a few performances. Apart from speech and debate, she is on the varsity tennis team, plays the flute, and aids in community food banks. Numa enjoys traveling to India every year to visit her family, baking, and eating out with her friends and family, trying new restaurants. She is so grateful to be a part of the SLC, facilitating change in the speech and debate community.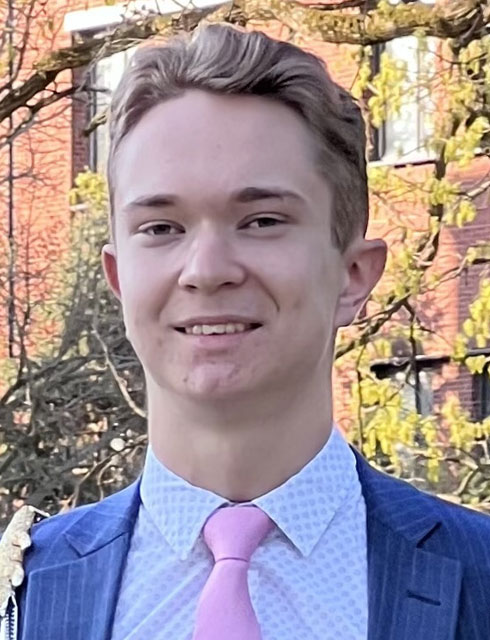 Nicholas Ostheimer
Florida Atlantic University High School, FL
Nicholas Ostheimer Bio
Nicholas has served as president of his debate team for five years and been involved in speech and debate since sixth grade. He founded his school's high school speech and debate team his freshman year and has helped lead it to achieving NSDA charter chapter status. Nicholas competes in Congressional Debate and World Schools Debate. He was a finalist in the 2023 UK TOC and a 2023 NSDA national finalist in Congressional Debate – House. He is currently ranked #1 in the country in Congressional Debate by NSDA points. His accomplishments in World Schools include winning first speaker at the 2022 Malaysia ISDC, championing the 2023 Malaysia ISDC, and making semifinals at the 2023 Zimbabwe ISDC. Nicholas is also the founder and director of Equality in Forensics, a nationwide student-run nonprofit organization dedicated to making speech and debate more accessible through free resources and events.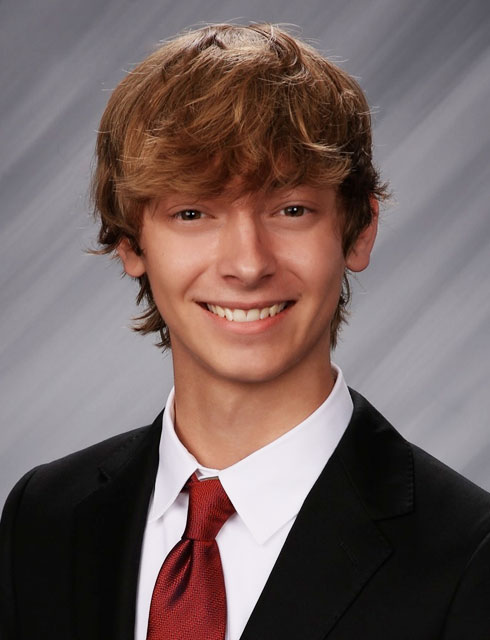 John Otto
Springfield Catholic High School, MO
John Otto Bio
John is a senior at Springfield Catholic High School with a passion for debate. Over the last five years, he has competed in Lincoln- Douglas, Congress, and Public Forum. His dedication has earned him a national ranking in the top 15 in Extemporaneous Debate and a spot as a national congressional semifinalist. Currently, John serves as a student representative for the Ozark District, developing social media strategies and spearheading outreach initiatives for one of the largest districts in the nation. In addition to leading his school's debate team, John is president of Springfield Catholic DECA, a business and entrepreneurship club. His passion for business strategy is highlighted by his multiple state championships and a third place finish at the international level for his start-up business plan. Outside of competition, John is the founder of Legislate, an app designed to streamline Congressional Debate. Whether traveling, building websites for nonprofits, or binging the latest season of "Formula 1: Drive to Survive,"  his dedication and determination are limitless. John looks forward to an incredible year with the SLC.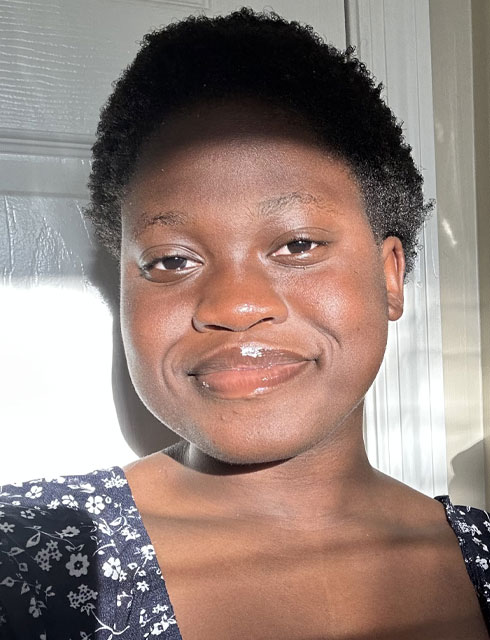 Esther Oyetunji
American Heritage School – Broward, FL
Esther Oyetunji Bio
Esther is in her fourth year in speech and debate, competing in several categories including Informative Speaking, Original Oratory, and Program Oral Interpretation. As a member of the American Heritage speech team, she has championed various tournaments ranging from Florida Varsity State, The Barkley Forum at Emory University, and Harvard University's International Tournament. Most notably, she is a two-time, back-to-back NSDA national champion in Original Oratory. Outside of speech, you'll find Esther being a leader in the Black Student Union, First Priority, and National Honor Society. Esther is so excited to give back to a community that has given her so much and can't wait to see what the Student Leadership Council will do!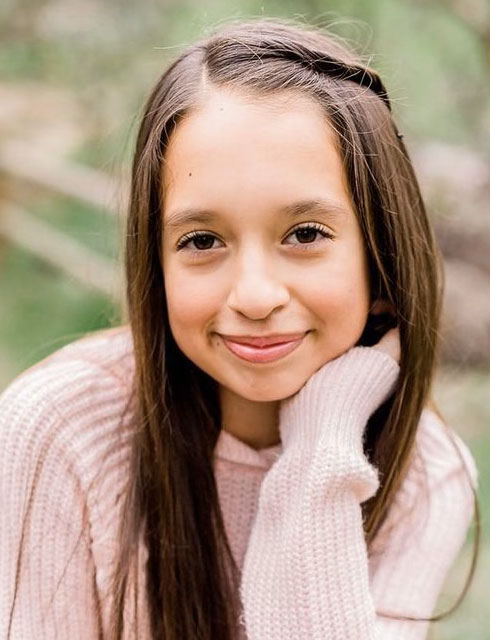 Isabella Palacio
Sage Hill School, CA
Isabella Palacio Bio
Isabella Palacio has been involved in speech and debate for six years. She has primarily competed in Impromptu Speaking, Lincoln-Douglas Debate, and Congressional Debate and has experience in Extemporaneous Speaking as well as World Schools Debate. She currently serves as the outreach director and speech captain of her high school's team and is a five-time national qualifier. Some of her largest accomplishments include ranking 14th at the National Tournament for Congressional Debate in sixth grade and competing at Harvard and Bradley Invitational as a middle schooler. Outside of speech and debate, Isabella is a huge advocate for DEI and social justice initiatives within her community. She was one of six students from her school selected to attend the National Student Diversity Leadership Conference, where she applied the knowledge she gained to her school through various presentations as co-chair of the multicultural education leadership group. Additionally, she serves on the leadership board of GEMfest, which is an organization at her school that plans events for middle school girls to network, learn from female leaders across the U.S., and feel more empowered in their goals. She is vice president of her school's Girl Up Chapter and is a Youth Congressional Leader in her district. In her free time, she loves hanging out with her friends and family, going to dance, and practicing her Spanish.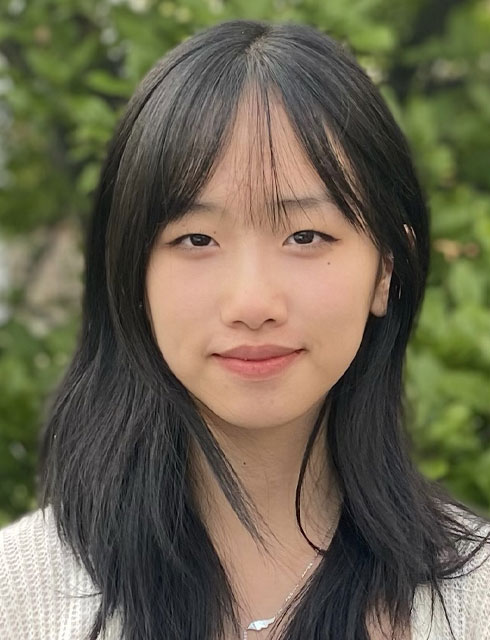 Bohan Pan
Ladue Horton Watkins High School, MO
Bohan Pan Bio
Bohan Pan has been a member of the Ladue Horton Watkins High School team debate since her freshman year. Though she mainly participates in Public Forum, she's competed in a litany of additional events, from Informative Speaking to Congressional Debate. In the 2022-2023 debate season, she won the Missouri State championship in Public Forum and was an octafinalist and top seed at the NCFL Grand Nationals, her first time competing nationally. At school, she's a co-captain of the Public Forum team and is a member of the Spanish Honor Society and Model United Nations. Moreover, she works with middle schoolers all across the city to further the area's middle school speech and debate program, which has been on hiatus for several years. In the St. Louis region, Bohan is the founder of a 501(c)(3) nonprofit organization that offers classes and educational events as a means to provide learning resources for underfunded schools in St. Louis and beyond. In her free time, Bohan enjoys performing with her Duet partner, sparkling water, and Hozier.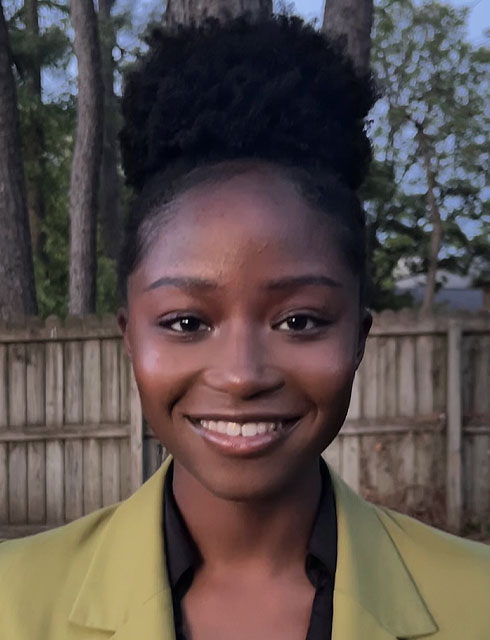 Nora Shitandi
Har-Ber High School, AR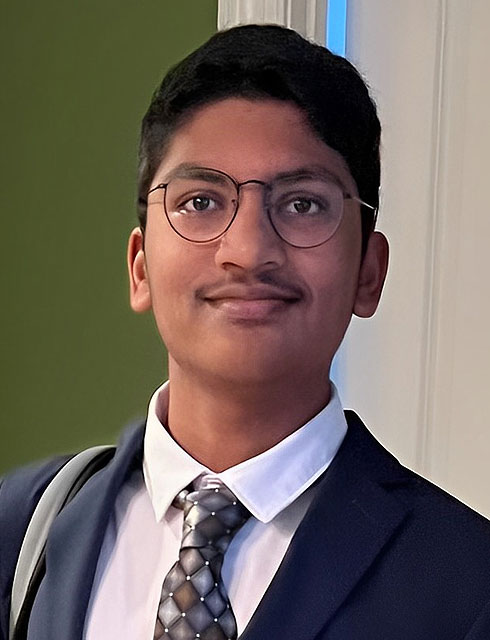 Anish Thota
Charlotte Latin School, NC
Anish Thota Bio
Anish has been involved in speech and debate since the seventh grade, competing in numerous events including Public Forum, Extemporaneous Speaking, and Congressional Debate until settling upon the event he wanted to do for the rest of his high school career: Lincoln-Douglas Debate. In LD, he has qualified to Nationals every year he has competed, advanced to quarterfinals at JV Yale and Laird Lewis, advanced to semifinals at the TFL NC state tournament, and co-championed the 2023 NC West district tournament. Anish is the captain of his school's LD program and takes part in the recruitment of new LD debaters. Outside of debate, Anish is a star rank Boy Scout, president of his school's class of 2025, and an avid player of Super Smash Brothers. Additionally, he writes for a news outlet that he has created called The Politalk. This news outlet has a website, podcast, and YouTube channel. In his free time, you can find Anish playing video games with his brother, volunteering at his local food bank, producing content for his news outlet, and running long distance for his school's track and cross country team.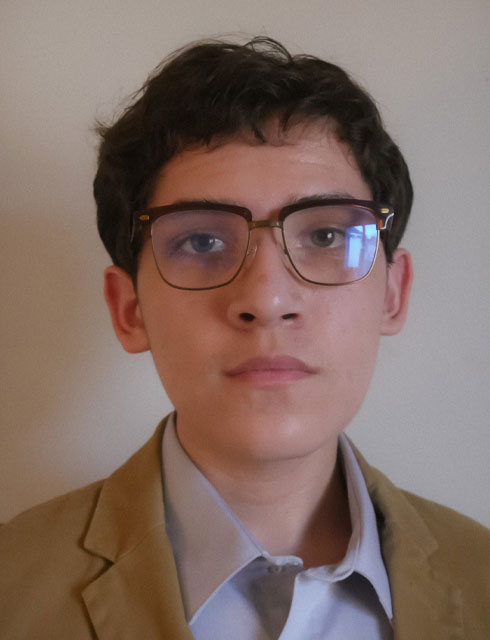 Gabriel Torres
Clear Brook High School, TX
Gabriel Torres Bio
Gabriel can be best described as considerate, concentrated, and off-puttingly caustic. He currently serves as team president for the Clear Brook High School debate team and competes in World Schools Debate. Having started debate his freshman year, Gabriel considers his role on the Student Leadership Council an important opportunity to give back to the speech and debate community through meaningful advocacy. Other speech activities include being a speaker in the 2023 TEDxClearBrookHighSchool program, during which he delivered a talk about the appropriation of Mexican cultures in the U.S. and the ongoing commodification of Frida Kahlo's art. Beyond debate, Gabriel serves as editor-in-chief for his school's Literary Magazine (which he founded in 2022), as well as being president of the Model UN team, Rho Kappa (which he also founded), Eco Club, and the STEM-based volunteer organization CORES. After school, Gabriel can usually be found at the bowling alley, an activity which he does recreationally through his school's varsity bowling team as well as semi-professionally, serving on the Board of Directors for both the Greater Houston Area, and Texas State USBC Associations. A lifelong creative, Gabriel recently had the opportunity to direct his first short film, a project which was selected for the largest student film festival in the country. Lastly, Gabriel finds that the best way to destress is simply to kick back and listen to really good music, especially Charly García, Isabella Lovestory, and/or Elliott Smith.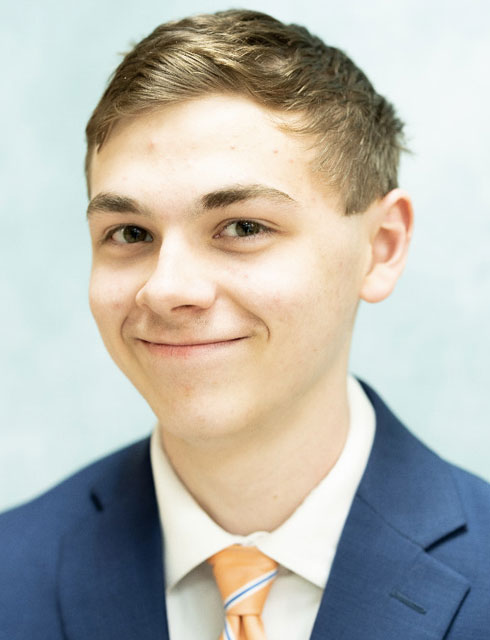 Hayden Watkins
Rowan County Senior High School, KY
Hayden Watkins Bio
Hayden has competed in speech and debate for seven years, competing in everything from Congressional Debate to Prose. Locally, Hayden competes on the reigning Kentucky state champion team and is the first person in his team's history to be state champion in Program Oral Interpretation. Nationally, he has qualified for the NSDA National Tournament each year and advanced to quarterfinals in Extemporaneous Speaking at NCFLs. Besides being a captain on his speech team, he is also a president of his school's Student Government Association and a legislative coordinator/board member of the Kentucky Student Voice Team, a nonprofit organization dedicated to uplifting student voice in Kentucky. He loves to talk about politics, cats, and anything Kentucky. Hayden is honored to be serving as a member of the NSDA Student Leadership Council.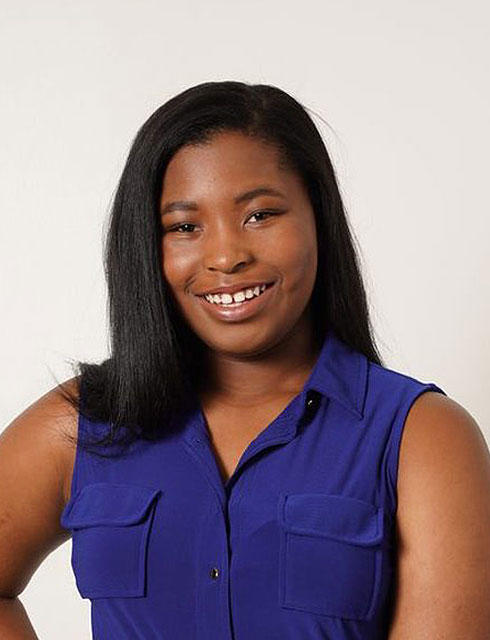 Jade Young
Midlothian High School, TX
Jade Young Bio
Jade's debate career began her freshman year of high school. She actively competes in Public Forum, Congress, and Extemp. In Public Forum Debate, Jade has achieved significant success, securing victories at tournaments such as the Westlake Thunderdome Invitational and the Princeton UIL Fall Classic. In the NSDA district tournament for national qualifiers, she has gone undefeated for two consecutive years, solidifying her spot at the national level. In Congress, Jade has earned regional champion and advanced to the state level, where she placed fourth. In Extemp, she has earned district champion for two consecutive years. Jade, empowered by her role as president for the past two years, mentors her fellow teammates, trains new members, and leads practices. Aspiring to a career in law, she is also an active member of her school's mock trial team, where she led her team to finals for the first time in Midlothian High School history. Outside of debate, Jade actively engages with her community. She serves on the Student Advisory Council, providing insights into the student body experience to the superintendent. Additionally, Jade served as president of the Black Student Union for two years. In this role, she aimed to facilitate insightful discussions about Black historical and contemporary experiences. Jade has participated in several summer enrichment activities such as Girls State, Envision Intensive Law & Trial, and the Aspiring Young Lawyers Camp. In her leisure time, Jade enjoys spending time with friends and family, especially during her Sunday game nights. She loves reading, dancing, and has recently taken an interest in learning new card tricks. Jade is thrilled to be a part of the NSDA Student Leadership Council.