You Are Speech & Debate!
You have already experienced firsthand the power of speech and debate, so stay connected (or reconnect!) with other speech and debate alumni by signing up for an alumni membership. 
Connect with Community
We are the largest speech and debate community in the country, and we want you to stay part of it! When you claim your alumni membership you receive exclusive opportunities to use your speech and debate skills to change the world.  
Consider adding speech and debate to your LinkedIn Resume. Do you volunteer as a coach, judge, or mentor? Add your service to your Volunteer Experience.
Connect on:
Attend Webinars
Our Alumni Webinar Series was created for community development, engaging conversations, and fun! Each webinar is formatted differently with advice on using your speech and debate skills in the real world, conversations with notable alumni, or Q&A sessions with topic-specific panelists.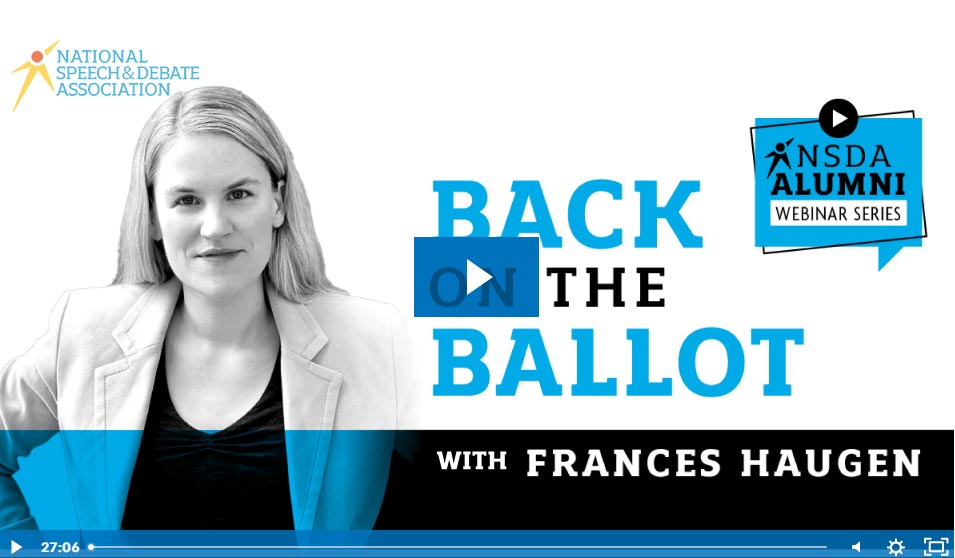 Volunteer
Share your expertise with current speech and debate students. Your engagement will change lives.
Pay it Forward
Create opportunities for future generations of participants with your support. Sign up below to learn more about volunteer opportunities, to join our advocacy efforts, and to support future speech and debate students.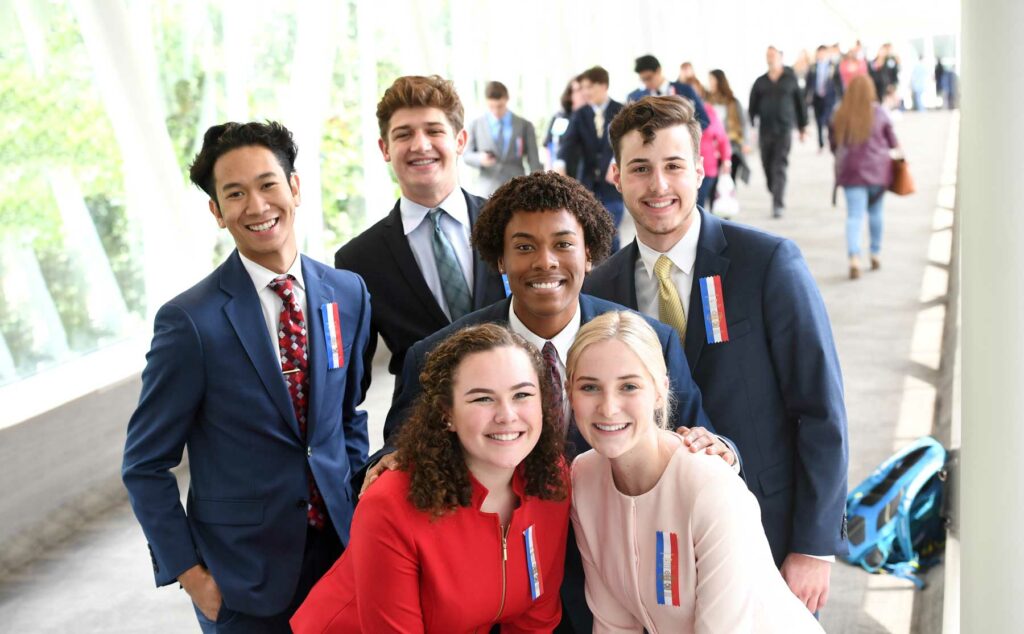 Share your experience!
You know how important speech and debate was to your journey – you lived it. Share your story and inspire others to start their journey. Your words help support our vision to provide speech and debate in every school.
Donate
Speech and debate gives you the ace up your sleeve during those crucial moments in life – whether it's landing your job interview or advocating for change in your community. These are the real final rounds of life where speech and debate makes the difference. Each donation to the Pay It Forward Fund makes speech and debate more equitable, giving speech and debate opportunities to more students and schools.