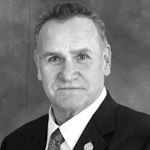 Don Crabtree
President
Park Hill High School
Missouri
About Don
Don Crabtree is a National Speech & Debate Association Hall of Fame member and nine-diamond coach. He began coaching in 1971 and currently coaches at Park Hill High School in Missouri. During this time, he has established himself through service to the forensic community, earning a number of awards including 20 Distinguished Service plaques, the Ralph E. Carey Distinguished Career Service Award, the Missouri State High School Activities Association Award for Distinguished Service, and the National Federation Award for Career Service. Don has been named the Park Hill School District Teacher of the Year and the Missouri Speech Teacher of the Year. He served as host of the 1983, 1994, and 2010 National Tournaments. He currently serves as President of the Board of Directors.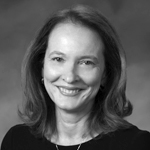 Pam Cady Wycoff
Vice President
Apple Valley High School
Minnesota
About Pam
Pam Cady Wycoff began her teaching and coaching career in 1979 at Mankato Loyola High School, Minnesota, a school of 200 students, where she initiated a new chapter, started a Lincoln-Douglas Debate team, and coached a speech team where more than a quarter of the school population was on the team. In 1989, she became the Director of Speech and Debate at Apple Valley High School, where she built a nationally recognized program and has been a full-time classroom teacher for the past 28 years. In 2009, Pam was named the Apple Valley High School Teacher of the Year. During her tenure as Director of Forensics, Pam coached more than 40 NSDA national finalists, including 18 runners-up and ten national champions. Pam was named Coach of the Year in 2009. Apple Valley High School was awarded the Bruno E. Jacob Award in 1998 and has been recognized with a Team Sweepstakes or Team of Excellence award in 24 different years. In addition to coaching, Pam enjoys "giving back" to the organization. She has been a presenter for instructional videos and has offered coaching workshops around the country. For 28 years, Pam has been a District Committee member and was elected to the Board of Directors in 2005. She currently serves as the Vice President. She has served on the Lincoln-Douglas Debate Topic Selection Committee and as a Board liaison to the Public Forum, Lincoln-Douglas, and Interpretation Committees. For her consistent service, she received her Sixteenth Distinguished Service Plaque in 2017. Pam was inducted into the Minnesota State High School League Hall of Fame in 2004 and the National Speech & Debate Association Hall of Fame in 2007. In 2016, the NSDA named the event of Original Oratory after Joe and Pam Wycoff.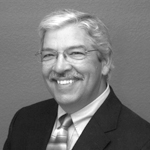 David Huston
Colleyville Heritage High School
Texas
About David
David Huston is an Emory University/Barkley Forum Key Coach and a member of the Texas Forensic Association Hall of Fame. A four-time recipient of the National Speech & Debate Association's Distinguished Service Award, he has served as a district chair in three different districts (West Iowa, Lone Star, and North Texas Longhorn Districts), the Policy Debate Tab Chair and the Director of Logistics at the National Tournament. Additionally, Dave has served as tabulation staff/director for several local, regional, and national tournaments including the Glenbrooks, University of Texas Austin, University of California Berkeley, Texas Forensic Association State Tournament, and the Tournament of Champions. He also served as president of both the IHSFL and FISO while still in Iowa. Dave has coached more than 35 qualifiers for the National Tournament, including the 1999 Lincoln-Douglas Debate national champion and the 2008 Policy Debate National Champion. He received the inaugural Ted Belch Coach Award in 2008. He is a four-diamond coach.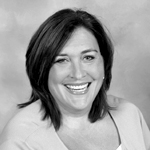 Jennifer Jerome
Millard West High School
Nebraska
About Jennifer
Jennifer Jerome is currently coaching at Millard West High School in Omaha, Nebraska. She has been coaching for 29 years, 22 as a coach in the Association. She has served on the Nebraska District Committee for 16 years, six as chair. In 2010, she was the local director for the NCFL Grand National Tournament held in Omaha and has served at the Archdiocese of Omaha League Director since 2006. Jennifer was awarded the James Thurber Distinguished Teacher award by the Nebraska Speech Communication and Theater Association in 2010. She also sits on the Board of Directors for Guided by Kids, a non-profit in Omaha, that gets students involved with their community by teaching critical thinking skills through speech and debate. Along with numerous state champions and state finalists, Jennifer has coached students to out rounds, including finals, at all levels of national competition. Jennifer is a three-diamond coach.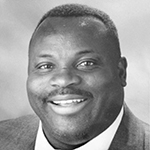 Dr. Tommie Lindsey, Jr.
Retired
California
About Tommie
Dr. Tommie Lindsey, Jr., retired this past June after 41 years of teaching and coaching the James Logan High School Forensics team in Union City, California. Tommie graduated from the University of San Francisco with a major in Communication Arts and Social Science. As a member of the Board, he endeavors to ensure that every student who desires to participate in speech and debate has an opportunity to compete, regardless of their circumstance. He challenged his students "to be the best that they can be," a motto that carried over to his program and is reflected by James Logan High School's unparalleled success as the first school in the history of the National Speech & Debate Association to have won a School of Excellence award for 19 consecutive years. Tommie is the co-author of the book, It Doesn't Take a Genius, and was featured (along with his team) in the award winning documentary, Accidental Hero: Room 408. He has also been featured on The Oprah Winfrey Show as part of her Angel Network. In 1994, Tommie was named California State Teacher of the Year; in 2004, he was inducted into the MacArthur Fellows Program, a grant given to individuals who show exceptional merit and promise for continued and enhanced creative work; and In 2007, he was awarded an Honorary Doctorate by the University of San Francisco for his "Visionary Leadership." Tommie is also a five-diamond coach, a Hall of Fame inductee for both the NSDA and California High School Speech Association, as well as a recipient of the Carlston Family Foundation Outstanding Teachers of America award.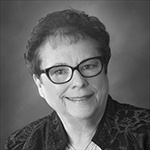 Pamela K. McComas
Retired
Kansas
About Pamela
Pamela K. McComas has been associated with the National Speech & Debate Association since she was a student at Shawnee Heights High School in Kansas. Pam has served as first alternate and now as an at-large member of the Board of Directors. Pam's role on the Board includes regular responsibilities of attending meetings, serving on committees, and listening to members' needs and wants, as well as National Tournament responsibilities, which often include serving in a tab room. In fact, Pam has served in Supplemental tab, Lincoln-Douglas tab, Policy Debate tab, and Speech tab. Pam has coached five national champions and has coached students to the National Tournament every year since her career began, including five national champions. Pam is focusing on "bringing the National Speech & Debate Association into the 21st century in utilizing technology to its fullest," connecting to outside professional organizations to heighten awareness of our mission and vision, and developing curriculum resources to meet the needs of professional educators. Pam is retired and is a seven-diamond coach.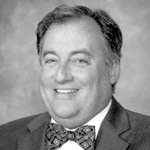 Jay Rye
The Montgomery Academy
Alabama
About Jay
Jay Rye became involved with speech and debate as a high school competitor in 1985, and has served as the Director of Speech & Debate at The Montgomery Academy in Montgomery, Alabama, since 1991. As a competitor for and graduate of the University of Alabama, Jay was the recipient of the 2006 Distinguished Alumni Award from Delta Sigma Rho-Tau Kappa Alpha, the collegiate honor society for speech education. As a five-diamond coach, he served as the District Chair of the Deep South District from 1999-2017, having received the Bronze, Silver, and Gold Awards for District Chair Service as well as being named District Chair of the Year in 2009. In 2007, he was elected a Key Coach of the Barkley Forum at Emory University in Georgia, and in 2009 was the recipient of the Bronx Achievement Award by the Bronx High School of Science in New York. In 2013, Jay was the recipient of the Brother Polowy Coaching Award by Holy Cross in Louisiana, and in 2014 was named the Jenny Cook Mentorship Award by the University School in Florida. Jay has coached 142 individual state champions along with 134 NSDA qualifiers in all events, including the 2006 National Champion in Dramatic Interpretation. Jay served as the Chair of the Host Committee for the National Tournament of the National Speech & Debate Association in 2009, 2013, and 2017. He is an inducted member in the Alabama Speech & Debate Coaches Hall of Fame and the National Speech & Debate Association Hall of Fame. In 2010, Jay was elected 1st Alternate to the Board of Directors for the NSDA. He was re-elected in 2012, elected to full Board status in 2014, and continues to serve in that capacity.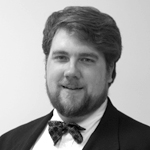 Timothy E. Sheaff
Dowling Catholic High School
Iowa
About Timothy
Timothy E. Sheaff is the speech and debate coach at Dowling Catholic High School in Iowa. He became a member of the Association in high school at Dowling Catholic under the great Dave Huston. He has coached for 25 years at four different schools. He and his amazing wife have six children.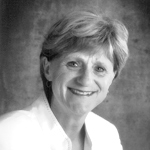 Dr. Polly Reikowski
Admin Rep
Eagan High School
Minnesota
About Polly
Dr. Polly Reikowski began coaching speech and debate in 1973 at Rosemount High School. She opened Apple Valley High School as the Head Speech Coach in 1976, and began her career as an administrator in 1989 for Arts and Activities at Eagan High School. Polly has been honored as a member of the Minnesota State High School League (MSHSL) Hall of Fame Coach for Speech, Debate and One Act Plays. She has served on the MSHSL Board of Directors for 10 years, and has been the director of the State Speech Tournament for the past 16 years as well as tabulation staff for the State Debate Tournament. She has been a Principal at Eagan High School since 1989. Polly received the National Speech & Debate Association Principal of the Year Award in June 2014, and in 2017, she was inducted into the National Speech & Debate Association Hall of Fame. She is honored to serve as the administrative representative on the Board of Directors.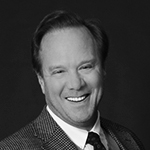 Thomas M. Rollins
Virginia
About Thomas
From Westchester Senior High School in Houston, Thomas M. Rollins elected to attend Georgetown University on the strength of its program in competitive debate. After graduating with a degree in philosophy, he was voted the nation's "Outstanding College Debater of the Decade of the 1970s." Rollins took a year between college and Harvard Law School to read several world histories and histories of philosophy. At Harvard, he served as an editor of the Harvard Law Review and graduated magna cum laude.
After graduation, he clerked for the Honorable James L. Oakes of the Second Circuit Court of Appeals and then practiced law as a litigator in Houston with the firm of Susman Godfrey.
In 1985, he became Chief of Staff and Chief Counsel to the United States Senate Committee on Labor and Human Resources, which enjoyed a broad jurisdiction over federal domestic policy, including federal education spending.
While at Harvard, pressed to prepare in a short time for his final examination in Evidence, he managed to obtain videotapes of 10 one-hour lectures by a noted authority on the subject, Professor Irving Younger. "No more boring subject has been crafted by the mind of man than the Federal Rules of Evidence. But I had no other way out," Rollins says. Rollins planted himself in front of the TV and played all 10 hours nearly non-stop. The lectures, he says, "were outrageously insightful, funny, and thorough." Watching Professor Younger's lectures was one of Rollins' best experiences as a student. It sparked his desire to build a company that would bring the best teachers in the country to anyone who wanted to learn from them.
Rollins left government service in 1989 to found The Teaching Company. The Teaching Company recruits the country's best university, college, and high school teachers, records their lectures in audio and video, and sells these recordings to the public. The great majority of the nearly 6,000 hours of material sold by the Company cover the liberal arts and sciences; more than 10 million courses have been sold. The Company has been described by The New York Times as "a force in continuing education" and by The Wall Street Journal as "the colossus of its field." Rollins served as CEO and Chairman of the Company until he sold most of his interest in 2006; he served as one of its Directors until 2011.
Rollins is married to law school classmate Victoria Radd Rollins. They live with their children Tom (2000) and Kay (2002) in Mclean, Virginia. Rollins coached Virginia State Champion debaters at The Potomac School, and supports debate programs at Georgetown University and through the National Urban Debate League. He received the National Speech & Debate Association's Alumni Lifetime Achievement Award in 2015. He is also the 2012 recipient of the American Council of Trustees and Alumni Merrill Award for promotion of the liberal arts. He has set two Virginia state weightlifting records in the bench press, and won the competitive shotgunning "A Class" World Championship at the World English Sporting Clays tournament in 2011.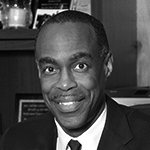 About Robert
As Superintendent of Broward County Public Schools (BCPS), the nation's sixth largest school district, Robert W. Runcie is committed to Educating Today's Students to Succeed in Tomorrow's World.
Upon joining BCPS in 2011, Mr. Runcie developed a strategic plan focusing on high-quality instruction, continuous improvement, and effective communication. As part of these goals, Mr. Runcie has spearheaded initiatives to maximize student learning. This includes creating a digital classrooms program to provide blended, personalized learning environments for students. BCPS became the first district to partner with the non-profit organization Code.org to increase computer science in schools. Computer science courses, curriculum, and activities are now offered at 100% of District schools. Mr. Runcie also has been instrumental in bringing debate to every school in the District. In addition, under his leadership, BCPS became a national model for ending zero tolerance policies for non-violent offenses in schools.
Mr. Runcie is president of the Florida Association of District School Superintendents and serves on the board of numerous organizations. His honors include: 2016 National Alliance of Black School Educators Superintendent of the Year, 2016 Florida Superintendent of the Year, 2015 ALAS Hispanic Serving Superintendent of the Year, 2014 Florida Virtual School Superintendent of the Year, 2014 Consortium of Florida Education Foundations Superintendent of the Year, Champion District Superintendent of the Year for Florida Consortium of Public Charter Schools, the Florida Department of Education's District Data Leader of the Year Finalist, and a 2014 Leader to Learn From by Education Week.
Mr. Runcie previously held leadership positions with Chicago Public Schools and founded a management and technology consulting company.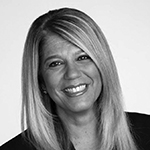 Monica Silverstein
New York
About Monica
Monica Silverstein is an International Human Resources Executive with more than 25 years of experience in national and international markets. Her most recent position is Vice President of Human Resources for NBC Olympics and Remote Operations, a Division of NBC Sports Group. She has been with NBC Universal for more than 12 years. She has been a member of the Executive Team responsible for the strategic planning, implementation, and execution of the Olympic Games. Her specific area is recruiting, selection, operations, and legal compliance of more than 3,000 employees who travel to the Olympic Games. She has been on the ground for the Sochi 2014, Rio 2016, and PyeongChang 2018 Olympics. In addition, she has focused on remote sporting events including the Super Bowl and World Cup.
Prior to her current role, Monica worked in various human resources roles across different divisions that have earned her the ability to grow into more senior roles. She began in Telemundo Network, Spanish Language Television as an HR Director, then transitioned to a global role and focused her efforts in Latin America and Europe. She was promoted to The Flagship Television Station in New York located in 30 Rockefeller Plaza.
For most of her career, Monica's expertise has been in national and multinational corporations such as British Airways, Levi Strauss, and Sheraton hotels, among others. As the human resources leader, she has been a member of executive teams in which she developed strong partnerships and influenced the achievement of organizational goals. She has had a broad exposure to different industries and HR models, employee relations, and legal schemes. Her strong leadership style coupled with her technical, analytical, and problem-solving skills have been an asset to the organizations with which she has been affiliated. Her multi-cultural background has been key to her commitment to diversity, employee engagement, and inclusion in the corporate environments.
Additionally, she is a founding member of the Employee Resources Group for NBC Sports, Corporate Diversity Initiative. She is involved with the Hispanic, Women, and Veteran Networks at NBC Universal. Her passion is coaching and mentoring individuals from high school and college through executive levels.
Monica earned her BA in Human Development and Business Administration from the George Washington University. She has a Life/Executive coaching certificate from the College of Executive Coaching. She attended the Columbia University Graduate Certification Program in Organizational and Leadership Development. Born and raised in Guatemala, Monica is bilingual in Spanish and English.