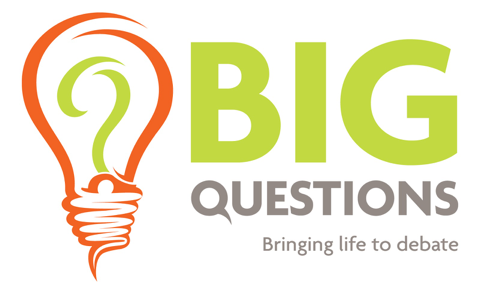 Big Questions is a debate format designed to open students' minds and encourage them to engage in life discussion that may not align with their previously held beliefs. Whether or not students change their opinion, the rich experience of this debate event will advance their knowledge, comfort, and interest in learning more about the subject matter based on the intersection of science and philosophy.
2022-2023 Update: Previously, the Big Questions debate format was financially backed by a third-party foundation which made it possible for us to award grants to teams hosting an event. At this time, Big Questions does not have financial backing; therefore, grants are not available to teams who host a Big Questions debate event. 
We are always looking for ways to support our students, coaches, and schools financially. Teams seeking support may apply for a school grant through the Keith West Memorial Fund (applications open September 1) or fill out our Needs Request Form. 
If you have any questions, please contact us at info@speechanddebate.org. 
Big Questions Debate Topic – 2022-2023
Resolved: Humans are primarily driven by self-interest.
A total of 453 coaches and 1,070 students voted for the resolution. The winning resolution received 43% of the coach vote and 41% of the student vote.
Explore Event Specific Resources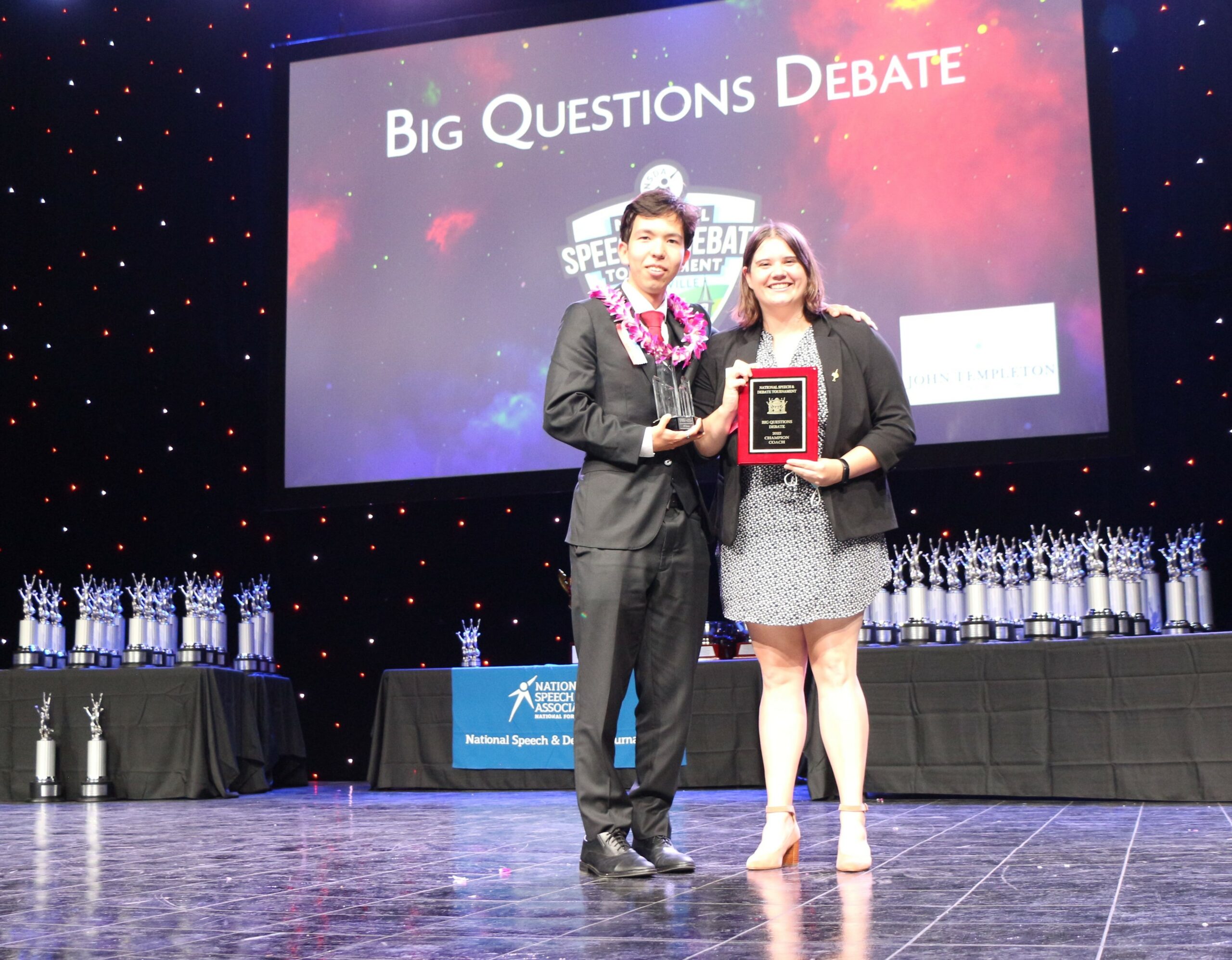 Learn the Format
Big Questions Debate is a debate format that allows students to debate with a partner or as an individual. Debates may be one-on-one, two-on-two, or two-on-one. Topics last all year and concern the intersection of science, philosophy, and religion. Students are assigned a side of the topic before each round and present cases, engage in rebuttal and refutation, and participate in a question period. Often, members of the public are recruited to judge and observe this event. 
Big Questions Final Rounds Archive
2021 Nationals Final Round
Resolved: Mathematics was discovered, not invented.
2020 Nationals Final Round
Resolved: Objective morality exists.
2019 Nationals Final Round
Resolved: Humans are primarily driven by self-interest.
2018 Nationals Final Round
Resolved: Humans are fundamentally different from other animals.

2017 Nationals Final Round
Resolved: Science leaves no room for free will.
As a coach and educator, I like Big Questions because it allows students to discuss big philosophical ideas in a format that all levels of students can attempt. In a time where teachers are constantly told to increase the rigor and broaden the curriculum, this style of debate offers debaters and teachers an opportunity to do both.