National Speech and Debate Education Day

Sign Up to Participate Today!
Is your team planning to celebrate National Speech and Debate Education Day 2018? Complete our sign up form and we'll send you more information! We'd like you to identify your NSDE Day Captain—one contact person who is in charge of your team's efforts. This could be you, or you can designate another coach, student, committee member, parent, or school administrator who can take the lead on your team's behalf. We appreciate all that you do and look forward to supporting your team's efforts. Get started below!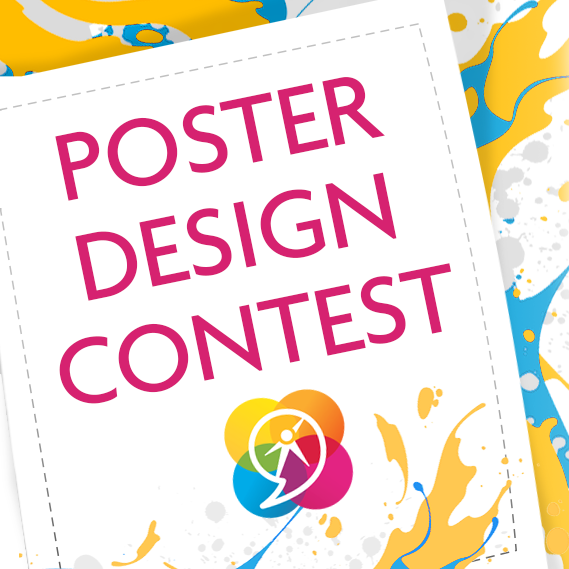 Thank You Grams
Use the links below to send a special message to teachers or administrators who have inspired you! We will share your notes of appreciation on National Speech and Debate Education Day (March 2, 2018).
Brought to you by the National Speech & Debate Association
Celebrity Video Series
We're excited to share a special thank you message for speech and debate coaches from Bradley Whitford. See what this parent and classically trained actor has to say about the valuable work that coaches do every day!
Check out more videos from Bradley Whitford by clicking the links below.
"If you want to become a politician, news anchor, or Oprah, join your school's speech and debate team." — Bradley Whitford
Ideas for Celebrating the Day
We encourage schools to schedule an event on March 2, 2018, in recognition of teachers and students who are transforming tomorrow through speech and debate education. Get inspired below!
Classroom Activities
Classroom Activity #1 – Students prepare a presentation for their class by taking a topic of their choice that is related to the content of the class and offering insights on an issue of concern, with potential changes to address the situation.
Classroom Activity #2 – Examine powerful speeches from unexpected voices. Discussions, essays, or presentations can be arranged in class. Some examples of speeches to examine include, but are not limited to:
Middle School Writing Activity
Middle school teachers can explore scaffolded writing with their students. Click here for more information from our friends at the National Writing Project and Letters to the Next President.
Large Group/Whole School Events
Celebrate Expression Assembly – An assembly where students are afforded an opportunity to express themselves through spoken word poetry, an oratory, an extemp speech, or a debate. After each performance, audience members could be given the opportunity to ask questions about the message—why they framed their opinions the way they did; how they chose what to perform; what motivated them to speak.
Guest Speaker Assembly – The school arranges for a guest speaker to come in and talk about an issue of significance to the student body. That speaker could be anyone. In fact, if the speaker isn't already a renowned speaker, they embody the theme of "unexpected voices." At some point, the speech or speaker should touch on how students can use their voice to affect change.
Town Hall Meeting – Using the town hall concept, students have the opportunity to ask administrators their perspectives on issues important to them. Possible topics could include the impact of early release for professional development on single family homes or working class families; grading policies; bullying; amount of homework; AP classes; or diversity at the school. The principal can lead the Town Hall and have their leadership team on stage with them. A student leader would offer an opening address and outline the ground rules for the questions:
No references to specific individuals
No disrespectful comments
Constructive questions or perspectives only
The opening speech should also be a chance for the student leader to offer a 5-10 minute State of the School speech. Once the speech is over, the event would be turned over to the principal. The principal would make some opening comments and then start the town hall.
Community Events
Celebrate with Mentorship – Recognize National Speech and Debate Education day by planning a day of mentorship for your program. To get started, reach out to teachers in local elementary schools or middle schools that don't have existing programs, and celebrate the day by introducing speech and debate to a new generation. Inspire them to speak up, engage, and think critically.
Host a Showcase and Meet the Team Event – Teachers, students, and alumni can work together to open the doors of their program to the community with a Speech and Debate Day. Invite teachers, students, parents, friends, administrators, and school board members to come see the team perform and talk with students and alumni about the value of speech and debate.
Spread the Word
Use this custom template to invite guests to your National Speech and Debate Education Day event! Be sure to use the hashtag #transformingtomorrow when sharing your event on social media.
You can also download printable posters to spread awareness of the day around your school and community. Check back later for information about new poster designs for 2018!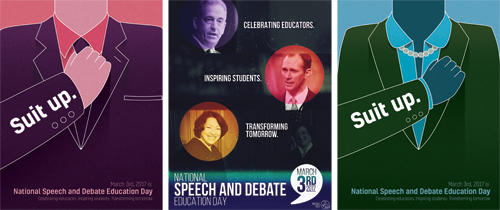 Educator of the Year
The NSDA is proud to continue the National Educator of the Year award. Beginning with the 2017-2018 school year, the NSDA is pleased to recognize individual state winners. Each State Educator of the Year will be considered for the national award. The national winner will be announced on March 2, National Speech and Debate Education Day!
Student Posters
Congratulations to member students Michael Bole and Cindy Ha for winning our 2017 poster design contest! Download their printable posters and help spread the word about National Speech and Debate Education Day. Check back later for information about new poster designs for 2018!
Students, we want to hear from you!
High school students are some of the best mentors for middle school speakers, interpers, and debaters. We value the tremendous work that these mentors do for speech and debate! As we celebrate National Speech and Debate Education Day, we invite all high school students to share the activities they've designed for middle school students. Share your ideas on social media with the hashtag #transformingtomorrow, and your resource may be featured on our website (with authorship credit).
Polling Results
(Thank you for participating on March 3, 2017!)
How do you get pumped up for competition?
Describe your coach in one word!
What have you gained from speech and debate?
2016 U.S. Senate Resolution
On March 15, 2016, the hard work of our students and coaches, along with the value of speech and debate, were officially recognized by the United States Senate!
Co-sponsors include Sen. Charles Grassley (R-Iowa), Sen. Christopher Coons (D-Delaware), and Sen. Angus King, Jr. (I-Maine).
Download a commemorative copy of the official 2016 U.S. Senate resolution (S.Res.398) for National Speech and Debate Education Day!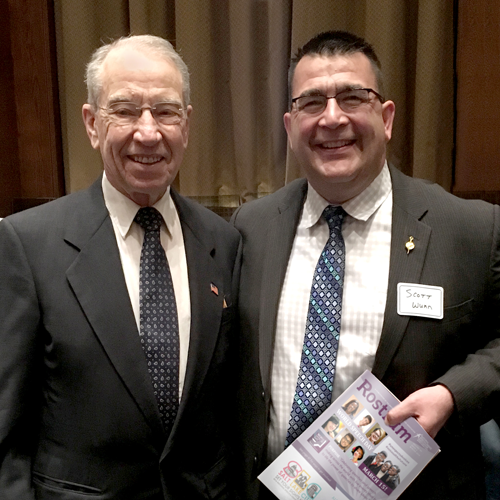 National Speech and Debate Education Day: Video Showcase
In honor of the inaugural National Speech and Debate Education Day in 2016, we asked alumni and students the question: "How did your experience in speech and debate help you get to where you are today?"