Welcome! You have joined the ranks of coaches at more than 3,000 schools in the most highly regarded speech and debate Honor Society. We are so excited that you are helping shape how students prepare for college, career, and life. As a member, you have access to an amazing community of support along with resources that will help you explore what this activity has to offer. 
The guides and resources on this page are designed to introduce you to competitive speech and debate, team management, and all you can do with a membership. If you have a question not answered here, please contact us. We're here to help you!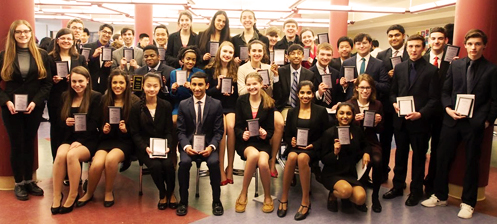 Take the Intro to NSDA Coaching Course
Learn the ins and outs of coaching in our free 
Intro to NSDA Coaching course!
This course is hosted on our learning management system, NSDA Learn, where you can enroll in courses and complete them at your leisure. Intro to NSDA Coaching covers many of the basics of NSDA membership including:
What are NSDA merit points and why are they important?
What can I do to start the season well?
How do I learn more about NSDA points, events, and rules?
What is Nationals and how do students qualify?
What are other forms of recognition through the NSDA?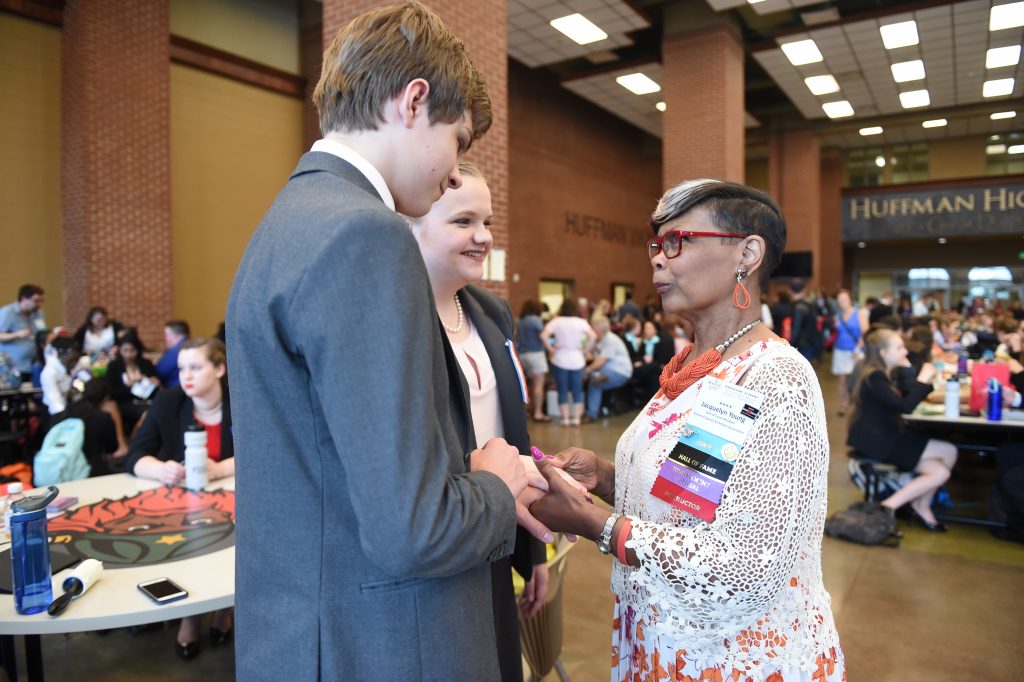 We connect, support, and inspire a diverse community committed to empowering students through speech and debate. Learn more about our mission and vision.
Read a brief history of how we've supported speech and debate since 1925.
Our experienced staff is available to help answer all your speech and debate questions or connect you with local support.
Read an explanation of school, coach, and student memberships.
Read overview of each event and pick up competitive tips.
Learn about earning distinction in the NSDA Honor Society.
An explanation of merit points, how to enter them, and why they matter.
Local, District, and National Tournaments
Learn the ropes with overviews of what to expect at local competition, district tournaments, and Nationals. 
Learn about resources you can access as an NSDA member and where to find them.
Recognition Opportunities
Explore how coaches, students, and schools can earn recognition in our Honor Society.
Read an overview of the Unified Manual, which outlines the Association's governing rules.  
Your first stop for all membership questions!
Learn to create and pay invoices, apply credits, and more.
African American/Black Coach Mentoring
Sign up to be matched with an experienced Black coach to help you learn the ins and outs.
As with any specialized activity, jargon and abbreviations pervade speech and debate activities. Download this guide to learn more.
Find the resources you need to advocate for a new program.
Team Recruitment Strategies
Recruitment is necessary to build a successful program. Get the guide to building your program.
Attending Your First Tournament
Tournaments are the best method for getting new students hooked on speech and debate. 
Find the tools you need to host your first tournament.
Brief description of the three main roles on an NSDA speech and debate team and what each group can see on their account dashboards.
Resources for Coaching Speech
Find coaching and teaching resources for speech events, including public address and interpretation.
Resources for Coaching Debate
Find coaching and teaching resources for speech events, including public address and interpretation.
Self-Guided Student Learning
Share the hub of tools for students to independently build their skills and expand their understanding of different competitive speech and debate events.
Access grab-and-go lesson plans from experts to introduce speech and debate to new students in the classroom.
Here you'll find a collection of final round videos from our National Tournament.
Learn what to expect competing in a variety of speech and debate events. Each one-page guide features unique student and alumni perspectives from across the country. Great tips for new coaches and students alike!