NSDA Online Springboard Series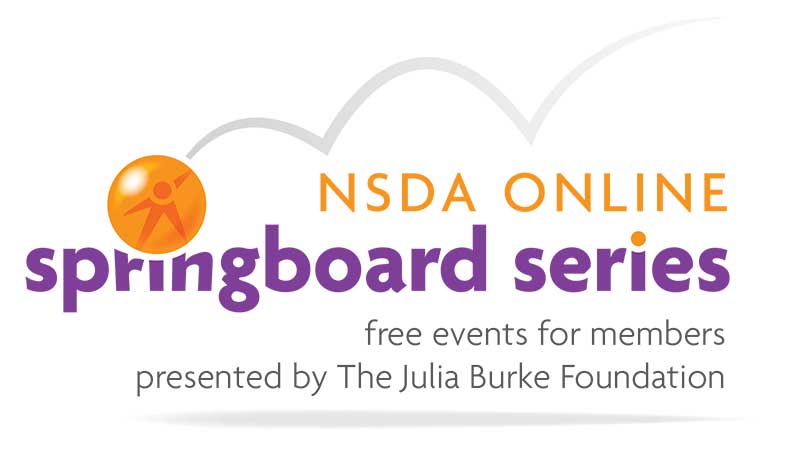 Thanks to the generosity of The Julia Burke Foundation, the online Springboard Series has been expanded. The Springboard Series will again offer FREE speech and debate events. These events will provide a variety of free, online opportunities including after-school scrimmages and two weekend tournaments. We are grateful to announce these events will be offered free for the 2021-2022 and 2022-2023 school years. 
The Julia Burke Foundation was established in memory of Julia Burke, a young woman of substance with a passion for debate. We are proud to partner with The Julia Burke Foundation to offer these opportunities in Julia's memory. 
2021-22 Springboard Series Details
The Springboard Series will provide a variety of opportunities including free online after-school scrimmages and two weekend tournaments during the 2021-22 school year. Both speech and debate events will be offered for current high school and middle school students. Events will offer a mixture of synchronous and asynchronous speech and debate opportunities. 
The Springboard Series will start in September 2021. More details will be available by August 2021. Sign up here for more info.
Springboard Participant Testimonials
I loved participating in this! It was really fun and amazing! It was cool to get people in debate who are out of the state of New Mexico. Thank you so much for doing this! I loved it.
We are very grateful to the Julia Burke Foundation. There is no way our students could have competed any other way. Many of our parents do not have the financial ability to
pay for their child to compete. This was their first chance to compete, and although they struggled, they learned a lot. By giving them this opportunity, the Foundation provided a stepping stone to a new experience. I believe our students will become leaders of our community in the future, the experience of debating and public speaking will best equip them for this.
Thank you so much Julia Burke Foundation! I am the coach of a new middle school team with high poverty and low funds! This opportunity allowed our students this year to compete in their first tournament! Without you, we likely would not have had a tournament this year. Thank you so much for the incredible generosity and treating our students so well!
Experience the Innovation of Online Tournaments
Plan Your Own Online Tournament