Since the National Speech & Debate Association was founded in 1925, we have enrolled nearly two million members in all 50 states. Many of these members have risen to the pinnacle of their respective fields, including Supreme Court justices, media visionaries, Academy Award winners, and more. These are just a few of the many prominent faces of the NSDA. Over the years, the faces may change, but our commitment to changing lives never wavers.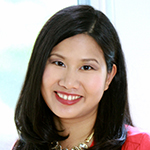 Pintip Dunn
Class of 1995 | Parsons High School, Kansas
Pintip Dunn is a New York Times bestselling author of young adult fiction. She graduated from Harvard University, magna cum laude, with an A.B. in English Literature and Language. She received her J.D. at Yale Law School.
Pintip's novel, Forget Tomorrow, won the RWA RITA® for Best First Book. It is also a finalist for the Grand Prix de l'Imaginaire, the Japanese Sakura Medal, the MASL Truman Award, and the Tome Society It list. In addition, The Darkest Lie was nominated for a Romantic Times Reviewers' Choice Award. Her books have been translated into four languages, and her other titles include Remember Yesterday, Seize Today, Girl on the Verge, and the upcoming Star-Crossed and Malice.
She lives with her husband and children in Maryland.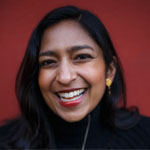 Priya Krishna
Class of 2009 | Greenhill School, Texas
Priya Krishna is a food writer who contributes regularly to the New York Times and Bon Appétit. She is the author of the best-selling cookbook, Indian-ish, which was named a best cookbook of the year by Eater, NPR, Food & Wine, The New York Times, Bon Appétit, and several others.
She is a host on Bon Appétit's popular YouTube channel, where she teaches (among other things) the basics of Indian cooking.
Headshot photo credit is Edlyn D'Souza.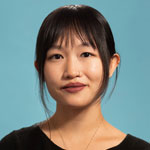 R.F. Kuang
Class of 2013 | Greenhill School, TX
Rebecca F. Kuang is a fantasy novelist, and has written numerous novels including The Poppy War, which was nominated for the 2019 World Fantasy Award for Best Novel. Her later releases include The Dragon Republic, The Burning God, Babel, and Yellowface. Babel debuted at the top spot on The New York Times Best Seller list in 2022.
Rebecca participated in Lincoln Douglas Debate in high school, winning the National Championship at the National Debate Coaches National Championships in 2013. Rebecca was also awarded the top individual speaker award in her division and the NDCA's Marilee Dukes and Patricia Bailey Award earned by the Lincoln Douglas debater in the United States that accumulated the most success over the entire competitive season.
Links:

Social: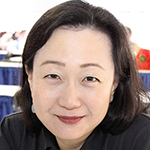 Min Jin Lee
Class of 1986 | The Bronx High School of Science, New York
Min Jin Lee is a Korean American writer whose work frequently deals with Korean American topics. Her debut novel Free Food for Millionaires was published in 2007. It was named one of the Top 10 Novels of the Year by The Times. In 2017, Lee released a novel entitled Pachinko, which is an epic historical novel following characters from Korea who eventually migrate to Japan. It is the first novel written for an adult English speaking audience about Japanese Korean culture. The book is on the "Best Fiction of 2017" lists from Esquire, Chicago Review of Books, and Amazon. Pachinko was named by The New York Times as one of the 10 Best Books of 2017 and was a finalist for the National Book Award for fiction.
IN HER WORDS | "When I was growing up, I was silent. In high school, I decided to join the debate team to overcome my shyness, then after a year I took public speaking classes."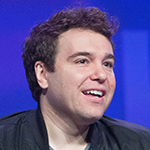 Jon Lovett
Class of 2000 | Syosset High School, New York
Jon Lovett is an American screenwriter, speechwriter, television producer, and podcaster. In 2005, Lovett was hired to write speeches for Hilary Clinton through her 2008 presidential campaign. When Clinton lost the 2008 Democratic primary contest, Lovett won an anonymous contest to write speeches for President Barack Obama in the White House. Lovett wrote speeches in the Obama administration for three years, including policy speeches on financial reform and don't ask, don't tell, as well as remarks at the White House Correspondents' Dinner. After working as a speechwriter, Lovett produced The Newsroom and co-created 1600 Penn. He is a founder of Crooked Media, hosts the podcast Lovett or Leave It, and co-hosts the podcast Pod Save America.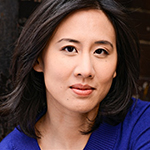 Celeste Ng
Class of 1998 | Shaker Heights High School, Ohio
Celeste Ng is an American author. Her debut novel, Everything I Never Told You, has won multiple awards, was a New York Times bestseller, Amazon's #1 Best Book of 2014, and appeared on the Best Book of the Year lists of more than a dozen outlets. Her short story, Girls at Play, won a Pushcart Prize in 2012. Ng's second novel, Little Fires Everywhere, tells the story of two families in Shaker Heights, Ohio. The book was an instant New York Times Bestseller and Amazon's Best Novel of 2017.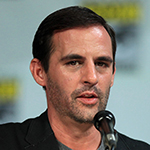 Roberto Orci
Spring Woods High School, Texas
Filmmaker Roberto Orci is a prolific writer and producer across both film and TV. Roberto is the billion dollar filmmaker behind some of the decade's biggest films including Mission: Impossible III, Eagle Eye, Transformers, Transformers: Revenge of the Fallen, Cowboys and Aliens, and the Star Trek films. He also executive produced the hit romantic comedy The Proposal. His writing and producing credits have grossed more than $4 billion worldwide. Roberto competed in Policy Debate in high school.
IN HIS WORDS | "I learned how to think at Spring Woods debate. I learned how to speak, how to find my voice, and how to be myself. Debate teachers are more than teachers."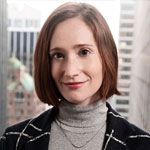 Rachel Sussman
Class of 2008 | Grove High School, Michigan
Rachel Sussman is a Tony Award-winning producer, educator, and entrepreneur who co-founded The MITTEN Lab, an emerging artist residency program in Michigan, and The Business of Broadway, an organization dedicated to "pulling back the curtain" and democratizing the business of Broadway.
Rachel, as part of the producing group Runyonland Sussman, earned her first Tony Award for co-producing Parade. What the Constitution Means to Me (Tony nominated, Pulitzer finalist), The Woodsman (Obie Award), and The Old Man and the Pool are a few of her producing credits.
Social Handles: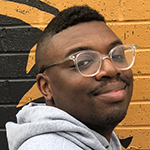 Bryan Washington
Class of 2011 | James E. Taylor High School, Texas
Bryan Washington is a writer from Houston, Texas. His fiction and essays have appeared in The New York Times, The New York Times Magazine, The New Yorker, BuzzFeed, Vulture, The Paris Review, Boston Review, Tin House, Bon Appétit, One Story, MUNCHIES, American Short Fiction, GQ, FADER, The Awl, Hazlitt, and Catapult, where he wrote a column called "Bayou Diaries." His first book, Lot, was published by Riverhead Books in March 2019. His second book, Memorial, will follow from Riverhead in 2020.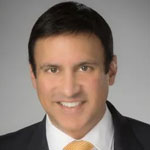 Reuben Advani
Class of 1990 | Apple Valley High School, MN

Reuben Advani serves as CEO of The Global STEM Alliance, an initiative focused on increasing access to and improving the quality of STEM education. Advani has also authored, The Wall Street MBA and Financial Freedom and is requested as a publis speaker at corporate functions, law firms, and non-profits across the nation. He has also been featured in magazines including Investor's Business Daily and U.S. News & World Report.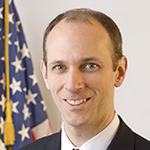 Austan Goolsbee
Class of 1987 | Milton Academy, Massachusetts
Austan D. Goolsbee is the Robert P. Gwinn Professor of Economics at the University of Chicago Booth School of Business. He previously served in Washington as the Chairman of the Council of Economic Advisers and a member of the President Obama's cabinet. His research has earned him recognition as a Fulbright Scholar and an Alfred P. Sloan fellow. Goolsbee serves on the Economic Advisory Panel to the Federal Reserve Bank of New York and has previously served on the Panel of Economic Advisors to the Congressional Budget Office, the U.S. Census Advisory Commission and as a special consultant for Internet Policy to the Antitrust Division of the Department of Justice. As a high school student, Goolsbee won the NSDA national championship in International Extemporaneous Speaking (IX) in 1987.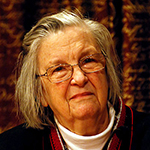 Elinor Ostrom
Class of 1951 | Beverly Hills High School, California
Elinor Ostrom was an American political economist whose work was associated with the New Institutional Economics and the resurgence of political economy. In 2009, she shared the Nobel Memorial Prize in Economic Sciences with Oliver E. Williamson for her "analysis of economic governance, especially the commons." To date, she remains the only woman to win the Nobel Prize in Economics. After graduating with a B.A. and Ph.D. from UCLA, Ostrom lived in Bloomington, Indiana, and served on the faculty of Indiana University, with a late-career affiliation with Arizona State University. She was Distinguished Professor at Indiana University and the Arthur F. Bentley Professor of Political Science and co-director of the Workshop in Political Theory and Policy Analysis at Indiana University, as well as a research professor and the founding director of the Center for the Study of Institutional Diversity at Arizona State University in Tempe. She was a lead researcher for the Sustainable Agriculture and Natural Resource Management Collaborative Research Support Program (SANREM CRSP), managed by Virginia Tech and funded by USAID.
IN HER WORDS | "Since our home in Los Angeles was located at the lower edge of Beverly Hills, my mother arranged for me to attend Beverly Hills High School. Fortunately, I was encouraged to join the debate team in my junior year of high school and participated actively in speech competitions around the state. Learning debate was an important early impact on my ways of thinking. You are taught that there are always at least two sides to public policy questions, and you have to learn a good argument for both sides as well as knowing how to critique both sides."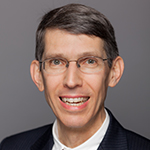 James Poterba
Class of 1976 | Pennsbury High School, Pennsylvania
James Poterba is the Mitsui Professor of Economics at the Massachusetts Institute of Technology and the president of the National Bureau of Economic Research, a non-profit research organization with more than 1,500 affiliated economists. He has served as president of the National Tax Association and as vice president of the American Economic Association. In 2005, he served as a member of the President's Advisory Panel on Federal Tax Reform, and in 2014, he received the NTA's Daniel M. Holland Medal for lifetime contributions to public finance. His research focuses on public policy and retirement security, with a particular emphasis on the role of tax incentives and Social Security. He and his partner Stephen Meagher, coached by the late Hall of Fame coach Edwin Kelly, won the 1976 Policy Debate championship; he also won the "Boys' Extemp" championship that year.
IN HIS WORDS | "The skills that I developed in Debate and Extemp have been invaluable in my academic career. Teaching and presenting new research ideas in seminar settings both depend critically on clear, organized, and persuasive communication. Policy Debate also taught me critical thinking and research skills. I trace my interest in economics and tax policy to the national debate topics my freshman and sophomore years in high school. Those topics—federal financing of K-12 education and guaranteed annual income—remain core issues in my research field."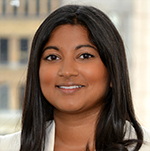 Nandini Ramakrishnan
Class of 2009 | Hinsdale Central High School, Illinois
Nandini Ramakrishnan is a Global Market Strategist in the J.P. Morgan Asset Management Global Market Insights Strategy Team, based in London. She co-authors the Guide to the Markets and other key Market Insights publications relating to macroeconomic and market dynamics. She provides research-driven outlooks for retail and institutional clients based in the UK, Europe, Middle East, and Africa. Nandini speaks frequently on media outlets (BBC, CNBC, Bloomberg, Sky, CNN) and writes a weekly column for the Financial Times Adviser on various investment and macroeconomic topics. Nandini holds a degree in Economics from the University of Chicago and has previously worked in asset-backed debt securities structuring in the J.P. Morgan Investment Bank in the U.S. She has been named a Rising Star in We Are the City's 2017 Investment Management category, an award sponsored by The Sunday Times, and named a 2017 Economic Analyst of the Year by Investment Week.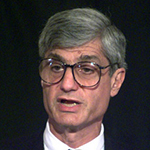 Robert Rubin
Class of 1956 | Miami Beach High School, Florida
Robert Rubin was a lawyer, former cabinet member, and retired banking executive. He served as the 70th United States Secretary of the Treasury during the Clinton administration. Before his government service, he spent 26 years at Goldman Sachs, eventually serving as a member of the board and co-chairman from 1990 to 1992. After his political career he served as a director and senior counselor to Citigroup. He is the founder of The Hamilton Project, an economic policy think tank that produces research and proposals on how to create a growing economy that benefits more Americans. He was co-chairman of the Council on Foreign Relations and is a member of the Africa Progress Panel (APP), a group of ten distinguished individuals who advocate at the highest levels for equitable and sustainable development in Africa.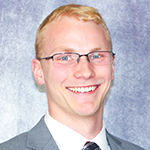 Tayler Sundermann
Class of 2014 | Millard West High School, Nebraska
Tayler W. Sundermann is a senior at the University of Nebraska-Lincoln studying mechanical engineering. He is most recognized for the creation of the national non-profit Put A Sock In It, which takes mismatched socks and redistributes them to those in need across the country. Additionally, he uses his for-profit business Activity Coins LLC to sponsor high performing young people into starting their own businesses, calling them Kid-Trepreneurs.
Community & Social Services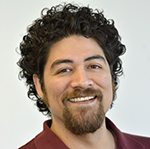 Anthony Barrows
Class of 1996 | Boston Latin School, Massachusetts
Anthony Barrows is a Managing Director at the behavioral economics firm ideas42 where he focuses on domestic poverty, local government, post-secondary education, and civic engagement. Anthony previously worked more than ten years in child welfare, spanning positions in direct service, supervision, training, advocacy, project management, and system improvement. Anthony holds a BA in Philosophy and Art from UMass Boston, an MFA in Printmaking from the San Francisco Art Institute, and an MPA from Harvard's Kennedy School of Government where he was a Gleitsman Fellow at the Center for Public Leadership. Anthony competed in both speech and debate events in high school and remembers his time fondly.
IN HIS WORDS | "Joining the debate team in high school was a lifesaver. Amid a lot of turmoil at school and at home, speech and debate gave me a safe space that was also an outlet for creativity and critical thought I may not have gotten otherwise. And now, more than 20 years after graduating high school, I still use the research and rhetorical skills I honed in my teens, and maintain connections to the network I developed. I count myself lucky to be a member of this community!"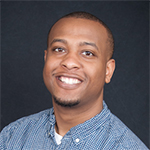 Cory Williams
Class of 2010 | Hattiesburg High School, Mississippi
Decorian "Cory" Williams graduated from Vanderbilt University in 2015 with a degree in Health Care Public Policy. He currently works as a fundraising consultant for non-profit organizations, where he makes strategic development recommendations and helps them build and grow their major gift and annual giving campaigns. Cory continues to work with students at his alma mater, Hattiesburg High School in Mississippi. Cory was named the William Woods Tate, Jr., National Student of the Year by the National Speech & Debate Association in 2010.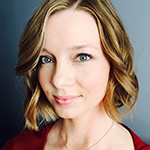 Kristen Soltis Anderson
Class of 2002 | Cypress Creek High School, Florida
Kristen Soltis Anderson is author of The Selfie Vote: Where Millennials Are Leading America (And How Republicans Can Keep Up). She is a political analyst for ABC News and a columnist at The Washington Examiner. She is co-founder of Echelon Insights, an opinion research and data analytics firm, and she co-hosts the bipartisan polling podcast The Pollsters.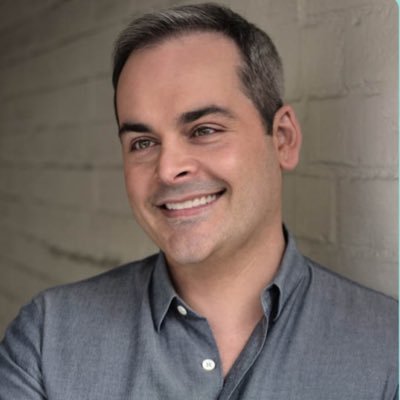 David Begnaud
Class of 2001 | Teurlings Catholic High School, LA
David Begnaud is the Lead National Correspondent for CBS This Morning and Anchor of CBS News Radio's Reporter's Notebook. His reporting has been featured across CBS News broadcasts and platforms including CBS This Morning, the CBS Evening News, 48 Hours, CBS Sunday Morning, as well as CBSN, CBS News' 24/7 streaming news service.
In February 2018, Begnaud was awarded the George Polk Journalism Award for public service for his work reporting on Puerto Rico and Hurricane Maria. In 2023, David received the NSDA Alumni Lifetime Achievement Award.
Links: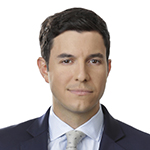 Tom Llamas
Class of 1997 | Belen Jesuit Prep School, Florida
Tom Llamas is an Emmy Award-winning journalist, anchor of ABC News "World News Tonight" weekend editions, and Chief National Affairs Correspondent, reporting for all ABC News programs and platforms.
IN HIS WORDS | "Speech and debate taught me at a young age how to handle serious issues and how to present them in front of an audience."
GET THE POSTERS
English version »
Spanish version »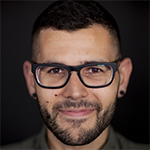 Carlos Maza
Class of 2008 | Christopher Columbus High School, Florida
Carlos Maza is a video producer at Vox.com where he produces a series called Strikethrough, focusing on journalism in the age of Trump. Prior to joining Vox, he was research fellow at Media Matters, where he produced videos and led the organization's LGBT work. He graduated from Wake Forest University in 2010.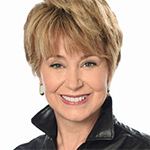 Jane Pauley
Warren Central High School, Indiana
Jane Pauley is an American television journalist and author. She has been involved in news reporting since 1972. She is the anchor of CBS Sunday Morning and previously best known for her 13-year tenure on NBC's Today program, followed by 12 years as co-host of Dateline NBC, and for her public acknowledgements of her struggle with bipolar disorder.
IN HER WORDS | "One of the most important decisions in my life was when the student body of Warren Central High School in Indianapolis decided I should not be a varsity cheerleader. It meant my weekends were free. For the next three years, I spent most Saturdays on the road with the largest National Forensic League chapter in the country. While the fifteen-year-old girl inside of me still mourns the lost letter sweater, the adult Jane is grateful to NFL for something much more important a—career."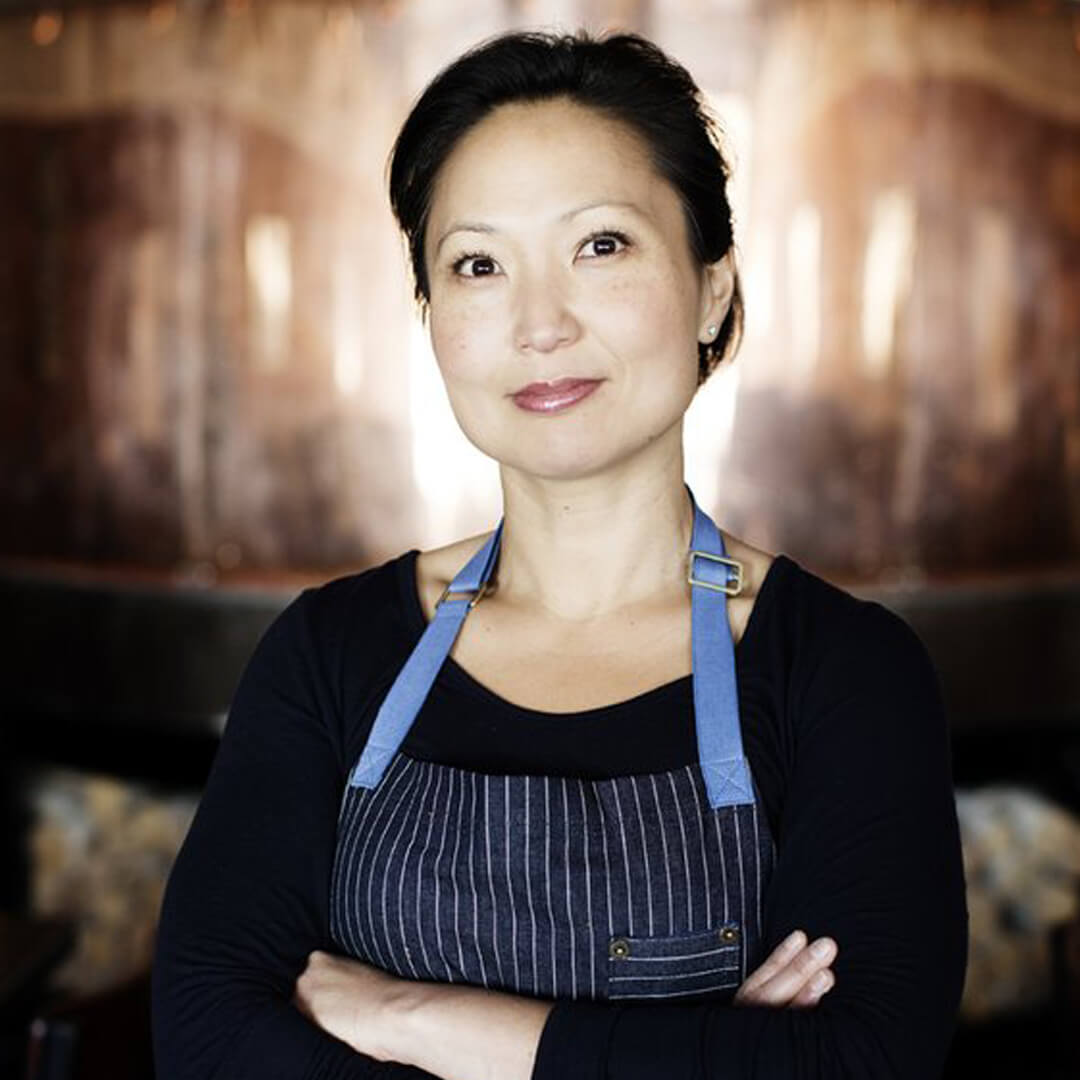 Ann Kim
Class of 1991 | Apple Valley High School, MN
Ann Kim is a James Beard award winning chef and owner of four restaurants including Pizzeria Lola, Hello Pizza, Young Joni, and Sooki & Mimi. Kim immigrated from South Korea to the United States in 1977 at the age of four and settled in Apple Valley, Minnesota with her sister, parents, and grandmother. 
Kim worked as an actress for eight years before deciding to enter the restaurant business. She most recently was featured on season 7, episode 3 of Netflix's Chef's Table: Pizza where she shared her culinary journey and the highs and lows of getting to where she is today.
Social Handles: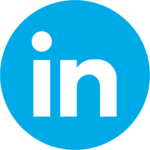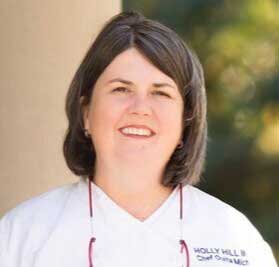 Ouita Michel
Class of 1983
Ouita Michel is a six-time James Beard Foundation Award nominee, including nominations for Outstanding Restaurateur and Best Chef Southeast and the owner of seven restaurants including Holly Hill Inn, Wallace Station, The Midway Bakery, Windy Corner Market, Smithtown, Woodford Reserve, and Honeywood. Michel and her restaurants are regularly featured in local and national media, such as the New York Times, Southern Living, Garden & Gun, Food Network, and the Cooking Channel.
Michel was also a guest judge on Bravo's Top Chef series and wrote the cookbook, "Just a Few Miles South: Timeless Recipes from our Favorite Places" featuring 150 recipes for popular menu items from herh restaurants.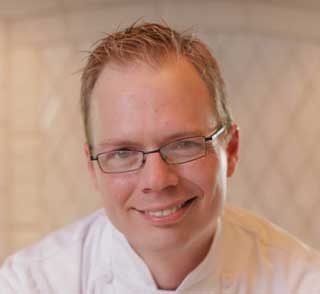 Jim Smith
Charles Henderson High School, AL

Jim Smith is the Executive Chef of the State of Alabama and Chairman of the Alabama Seafood Marketing Commission as well as owner of The Hummingbird Way Oyster Bar in Mobile, AL. As the state chef, he has placed an emphasis on using the best local ingredients and has made strides to encourage support of local farmers and Alabama fishers.
In middle and high school, Jim excelled in debate and ended up at Samford University in Birmingham on a debate scholarship, where he remained passionate about the activity.
Chef Smith is also known for his appearances on Seasons 14 and 16 of the acclaimed Bravo television cooking competition show, Top Chef. 
Featured Recipe – Pickled Shrimp
Social Handles: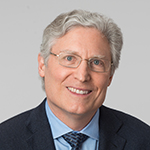 B. Douglas Bernheim
Class of 1975 | Harvard School, California
B. Douglas Bernheim is the Chair of Stanford University's Department of Economics, where he is also the Edward Ames Edmonds Professor of Economics. He has previously served as the Director of the Stanford Institute for Theoretical Economics, and has held faculty positions at Princeton University and Northwestern University. His research has spanned a variety of fields, including public economics, behavioral economics, game theory, contract theory, industrial organization, political economy, and financial economics. His honors and awards include election as a Fellow of the American Academy of Arts and Sciences, a John Simon Guggenheim Memorial Foundation Fellowship, and an Alfred P. Sloan Foundation Research Fellowship. He is also a Partner of Bates White, LLC, one of the nation's premier economic consulting firms, where he serves on the Board of Directors. He has testified as an economic expert in numerous high-profile lawsuits, where his speech and debate training has come in handy. The pinnacle of his speech and debate career was winning the 1976 College Freshman National Debate Championship at Northwestern.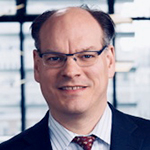 John Bessler
Class of 1985 | Loyola High School, Minnesota
John Bessler is an Associate Professor at the University of Baltimore School of Law, an Adjunct Professor at the Georgetown University Law Center, and of counsel to the Minneapolis law firm of Berens & Miller, P.A. He previously taught a death penalty seminar at the University of Minnesota Law School, where he is currently a visiting scholar at the Human Rights Center. Professor Bessler has written eight books, including multiple books on the subject of capital punishment. The Death Penalty as Torture: From the Dark Ages to Abolition, published in 2017, was the recipient of the Bronze Medal in the World History category of the Independent Publisher Book Awards.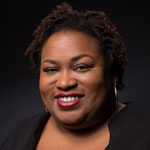 Brittney Cooper
Class of 1998 | Ruston High School, LA
Brittney Cooper is a professor, writer, and public speaker. Brittney is an associate professor of women's and gender studies and Africana studies at Rutgers University. She is co-founder of the popular Crunk Feminist Collective blog and has written three books, "Beyond Respectability: The Intellectual Thought of Race Women," "The Crunk Femenist Collection," and "Eloquent Rage: A Black Feminist Discovers Her Superpower."
Brittney has this to say about her time in speech and debate » "The debate team was the first place I fit, the first place that my loud-mouth, yet slightly introverted Black girl self, felt included, seen, and sure of myself."
Links: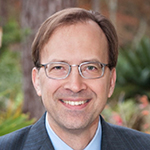 Brian Domitrovic
Class of 1985 | Pittsburgh Central Catholic High School, Pennsylvania
Brian Domitrovic is an author and professor. In 1985, Domitrovic placed second in Congressional Debate at the National Tournament. Domitrovic earned his bachelor's degree at Columbia University, studying history and mathematics. He holds a Ph.D. in history from Harvard University, where he also did graduate work in the department of economics. Domitrovic is the Department Chair and Professor of History at Sam Houston State University. In his Forbes Magazine column "Past & Present," he writes about how history can help illuminate the economic challenges we face today, and how very often historical sources do validate free-market economics. Domitrovic is the author of Econoclasts: The Rebels Who Sparked the Supply-Side Movement and Restored American Prosperity (2014) and co-authored JFK and the Reagan Revolution: A Secret History of American Prosperity (2016) with White House Economic Advisor Lawrence Kudlow.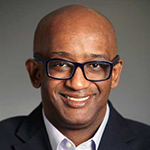 Dr. Mike Edmonds
Class of 1980 | Northwest High School, Tennessee
Dr. Mike Edmonds is the Dean of Students and Vice President of Student life at Colorado College. He also serves as Chair of the Board at Memorial Hospital of South Bend and was previously the Assistant Dean of Students at the University of Mississippi. Dr. Edmonds began his forensic career as a seventh-grader in Clarksville, Tennessee, and majored in theater and speech at the University of Mississippi. He has been elected by the Barkley KEY Society, one of the nation's most prestigious forensic educators honor societies, as an honorary KEY coach. Dr. Edmonds competed in Interp, Congressional Debate, and Extemp and returns to judge at the National Tournament every year.
To learn more, check out this article published in the Winter 2017 issue of Rostrum magazine.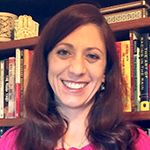 Dr. Stephanie Jenkins
Class of 1999 | Bangor High School, Maine
Dr. Stephanie Jenkins is a researcher, teacher, and activist. Dr. Jenkins is Assistant Professor in the School of History, Philosophy, and Religion at Oregon State University. She is the co-founder and former co-director of the Phronesis Lab for Engaged Ethics, as well as the current Director of the OSU Disability Network. In addition to publishing scholarly articles in moral philosophy, she is co-editing the forthcoming book, Cripping Critical Animal Studies. Nicknamed the "Professor of Phish," Dr. Jenkins designed and teaches the "Philosophy School of Phish," a for-credit college course that uses the rock band as a case study for exploring the Philosophy of Art and Music. The course was featured in this Billboard Magazine article. She discusses the role her debate experience plays in her pedagogical methods in this interview with Engaged Philosophy.
Dr. Jenkins grew up in Bangor, Maine. At Bangor High School, she competed in both speech and debate events. She was the 1999 Maine Lincoln-Douglas Debate champion, a two-time attendee of NFL Nationals, and the first Maine debater to qualify for and attend the Tournament of Champions. Dr. Jenkins graduated summa cum laude and Phi Beta Kappa from Emory University with a B.A. in Philosophy. While in college, she competed in Policy Debate and volunteered for the Urban Debate League as a member of the Barkley Forum. Dr. Jenkins received her M.A. in Philosophy and dual Ph.D. in Philosophy and Women's Studies from the Pennsylvania State University.
IN HER WORDS | "Participating in Lincoln-Douglas and Policy Debate was my most significant educational experience. I use the speaking, critical thinking, organization, and research skills I learned in debate every day. Debate is where I found confidence in my intellectual voice and discovered that ideas matter."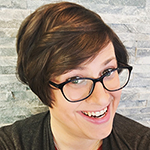 Jessica Kurr
Class of 2007 | Palo Verde High School, Nevada
Jessica Kurr is a postdoctoral fellow in the Department of Communication Arts & Sciences at the Pennsylvania State University. She also serves as an affiliate with the Penn State President's Commission on LGBTQ Equity. She was the second editor for the volume Speech and Debate as Civic Education (Penn State Press, 2017), which received support from the National Endowment for the Humanities and the National Communication Association. She currently researches political rhetoric, specifically how debates unfold over economic, political, and LGBTQ issues. Her work has won awards and been supported by the American Society for the History of Rhetoric, the History of Economics Society, the University of Utah, the Gerald R. Ford Presidential Foundation, and the Volcker Alliance. She previously served as Director of Debate for the Penn State Speech & Debate Society, and she received her Ph.D. from Penn State, MA from Baylor University, and BSBA from the University of Pittsburgh. She competed in Policy Debate while in college and primarily competed in Lincoln-Douglas Debate and International Extemp while in high school.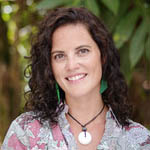 Tiara Naputi
Class of 2002 | Raymore-Peculiar High School, Missouri
Tiara Naputi is an Associate Professor in the Department of Global & International Studies at the University of California Irvine. She is committed to Indigenous rights and decolonization throughout Oceania. Her research and publications address communication, militarism, and the environment with a primary focus on the Mariana Islands and Micronesia. She also examines the contemporary role of the United States military and global militarism and empire in relation to Indigenous issues. She has testified several times at the United Nations Special Political and Decolonization Committee (Fourth Committee) on the decolonization of Guåhan (Guam).
Tiara competed in both speech and debate events in high school in Peculiar, Missouri. She and her teammates were the Missouri Reader's Theatre champions in 2001 and 2002. She graduated magna cum laude from Emporia State University with a B.A. in Communication and a B.A. in Spanish. While attending university, she competed in Policy Debate and participated in Spanish language debates at the Universidad Pública de Navarra (Pamplona, Spain).
Tiara earned an M.A. and Ph.D. in Communication Studies with a graduate certificate in Native American & Indigenous Studies from The University of Texas at Austin. While completing these graduate degrees, she coached the UT-Austin Policy Debate team and coordinated a short-term grant project that fostered bilingual Policy Debate for Spanish/English speakers in Austin and Rio Grande Valley area high schools. She volunteered for the Urban Debate League and University Interscholastic League (UIL) in Texas and served as a volunteer translator and interpreter for immigration legal services serving immigrants and refugees throughout Central Texas.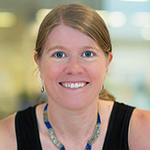 Sarah Parcak
Class of 1997 | Bangor High School, Maine
Sarah Helen Parcak is an American archaeologist, Egyptologist, and remote sensing expert who has used satellite imaging to identify potential archaeological sites in Egypt, Rome, and elsewhere in the former Roman Empire. She is the associate professor of Anthropology and director of the Laboratory for Global Observation at the University of Alabama at Birmingham. In partnership with her husband, Greg Mumford, she directs survey and excavation projects in the Faiyum, Sinai, and Egypt's East Delta.
Catch Parcak using her speech and debate skills in her Ted Talk.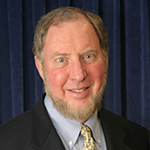 Robert Putnam
Class of 1959 | Port Clinton High School, Ohio
Robert David Putnam is an American political scientist and professor of Public Policy at the Harvard University John F. Kennedy School of Government. Putnam developed the influential two-level game theory that assumes international agreements will only be successfully brokered if they also result in domestic benefits. His most famous (and controversial) work, Bowling Alone, argues that the United States has undergone an unprecedented collapse in civic, social, associational, and political life (social capital) since the 1960s, with serious negative consequences. In 2010, he co-published an article in which he noted that the trend had moved the other way; he continued to advocate a push towards more social capital but he felt his famous thesis ("Americans are now bowling alone") was no longer true. In March 2015, he published a book called Our Kids: The American Dream in Crisis that looked at issues of inequality of opportunity in the U.S.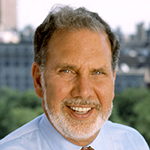 John Sexton
Class of 1959 | Brooklyn Preparatory School, New York
John Edward Sexton is a lawyer and academic. From 1961 to 1975, Sexton coached the debate team at St. Brendan's High School, a Catholic girls' school in Brooklyn, New York, leading the team to five national championships and numerous invitational titles. He was named to the National Speech & Debate Association Hall of Fame in 2003. Still an avid proponent of interscholastic debate, he is chairman of the board of Associated Leaders of Urban Debate (ALOUD), which seeks to bring debate activities to underserved communities in America's urban areas. Sexton served as the 15th President of New York University, from 2002 to 2015. From 1988 to 2002, he served as Dean of the NYU School of Law, during which time NYU became one of the top five law schools in the country according to U.S. News and World Report. From 2003 to 2007, he was the Chairman of the Board of the Federal Reserve Bank of New York; in 2006, he served as chair of the Federal Reserve System's Council of Chairs.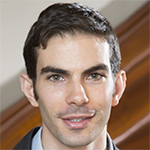 Joe Shapiro
Class of 1999 | Beaverton High School, Oregon
Joseph Shapiro is Assistant Professor in the Department of Economics at Yale University. He is also a Faculty Research Fellow at the National Bureau of Economic Research and a staff member of the Cowles Foundation for Research in Economics. He researches environmental and energy economics, and specifically investigates how globalization affects the environment, the potential of adaptation to climate change, and the costs and benefits of water pollution regulation like the U.S. Clean Water Act. He received a Ph.D. in Economics from MIT, Master's degrees from Oxford and LSE as a Marshall Scholar, and a BA from Stanford. He was named the national champion in Impromptu Speaking in 1999.
IN HIS WORDS | "I did Lincoln-Douglas Debate, Extemporaneous Speaking, and Impromptu Speaking. I use skills from speech and debate practically every day in researching and writing papers, presenting work, and teaching students."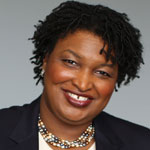 Stacey Abrams
Class of 1991 |Avondale High School, GA
Stacey Abrams is a politician, lawyer, voting rights activist, and an author. She served as the minority leader of the Georgia House of Representatives from 2011-2017 and has been widely credited with boosting voter turnout in Georgia in the 2020 presidential election. Stacey has authored eleven books, both fiction and nonfiction, and was nominated for an Emmy for her voice-over work in a special episode of Black-ish.
Stacey was hired as the inaugural Ronald W. Walters Endowed Chair for Race and Black Politics at Howard University in 2023.
Links:

Social Handles: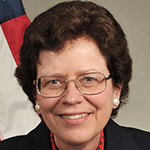 Rebecca Blank
Alexander Ramsey High School, Minnesota
Rebecca Blank was an economist and worked as chancellor of the University of Wisconsin-Madison from 2013-2022. Blank served as United States Deputy Secretary of Commerce when she was named to lead the United States Department of Commerce as Acting Secretary in 2012.
A native of Missouri, Blank is a summa cum laude graduate in economics from the University of Minnesota and holds a Ph.D. in economics from the Massachusetts Institute of Technology. Blank was the national champion in Girls' Extemporaneous Speaking in 1973, a fact that was included in her nomination to be Deputy Secretary of Commerce.
Links: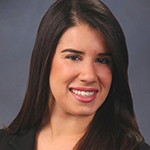 Yvanna Cancela
Class of 2006 | Carrollton School Of The Sacred Heart, Florida
Yvanna Cancela is the first Latina state senator in Nevada and serves as the Executive Director of the Immigrant Workers Citizenship Project, which helps individuals apply to become a citizen free of charge. Previously, she was the political director of Nevada's largest immigrant organization, the Culinary Workers Union in Las Vegas. In high school, Yvanna competed in Policy Debate at Carrollton School Of The Sacred Heart.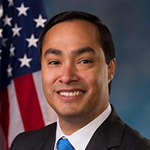 Joaquín Castro
Thomas Jefferson High School, Texas
Joaquín Castro is an American Democratic politician who has served in the United States House of Representatives for Texas's 20th congressional district since 2013. The district includes just over half of his native San Antonio, Texas, as well as some of its nearby suburbs. Joaquín graduated with honors from Stanford University with a Bachelor of Arts in political science and communications and earned a Juris Doctor with his twin brother at Harvard Law School. From 2003 to 2013, Castro was a member of the Texas House of Representatives for District 125. While in the Texas state legislature, Castro served as vice-chair of the Higher Education Committee and was a member of the Judiciary & Civil Jurisprudence Committee.
If you're having trouble getting signed in, you can reset your password by clicking the link at the bottom of the Member Login page, or using the direct links below:
If you don't remember your username, which has to be an email address, you'll need to contact us.
Make sure to check your spam folder if you don't get the reset/reminder email!
If you didn't sign up using an email address, there's no way for us to email you—so you'll need to contact us.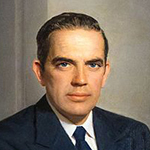 Frank G. Clement
Class of 1937 | Dickson County High School, Tennessee
Frank G. Clement was an American lawyer and politician who served as Governor of Tennessee from 1953 to 1959 and from 1963 to 1967. His 10 years in office was the longest of any of the state's 20th century governors. Clement owed much of his rapid political rise to his ability to deliver rousing, mesmerizing speeches. As governor, Clement oversaw the state's economic transformation from a predominantly agricultural state to an industrial state. He increased funding for education and mental health and was the first Southern governor to veto a segregation bill. In 1956, he dispatched the National Guard to disperse a crowd attempting to prevent integration at Clinton High School.
IN HIS WORDS | "I cannot think of anyone in the country who owes more to his participation in the National Forensic League events than I do."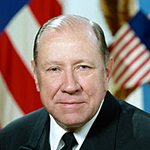 William J. Crowe Jr.
Class of 1940 | Oklahoma City-Classen High School, Oklahoma
William James Crowe Jr. was a United States Navy admiral who served as Chairman of the Joint Chiefs of Staff under Presidents Ronald Reagan and George H. W. Bush. In 1993, President Clinton named Crowe chairman of the President's Foreign Intelligence Advisory Board. Then in 1994, President Clinton appointed Crowe the United States Ambassador to the United Kingdom. He served in that capacity until 1997. Following his retirement from the Navy, Crowe was awarded a 2000 Presidential Medal of Freedom, the United States' highest civilian honor.
IN HIS WORDS | "Debate was the single most important activity I participated in at the Naval Academy."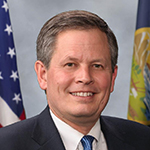 Steve Daines
Class of 1980 | Bozeman High School, Montana
Steve Daines is a United States Senator from Montana. He previously was the U.S. Representative for Montana's at-large congressional district from 2013 to 2015. In the 2014 midterm election, he won an open seat, defeating Democrat Amanda Curtis. Prior to his career in public office, Daines spent 13 years with Procter & Gamble, where he helped expand their business to Hong Kong and China.
If you're having trouble getting signed in, you can reset your password by clicking the link at the bottom of the Member Login page, or using the direct links below:
If you don't remember your username, which has to be an email address, you'll need to contact us.
Make sure to check your spam folder if you don't get the reset/reminder email!
If you didn't sign up using an email address, there's no way for us to email you—so you'll need to contact us.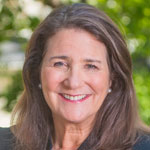 Diana DeGette
Class of 1975 | Denver-South High School, CO
Diana DeGette is a lawyer and politician serving as the U.S. representative for Colorado's 1st congressional district since 1997. DeGette was a Chief Deputy Whip from 2005 to 2019 and is the dean of Colorado's congressional delegation.
DeGette is recognized as a leading voice in the nation's health care debate. As a senior member of the House Energy and Commerce Committee, DeGettehas played a leading role in overseeing the nation's health care agencies and the nation's overall response to the COVID-19 pandemic. She's also led numerous efforts to ensure the nation's environmental laws are being properly enforced, lower the cost of insulin for millions of Americans and take on the climate crisis.
Links:

Social: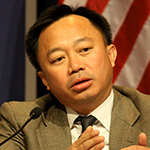 Viet Dinh
Fullerton High School, California
Viet Dinh is a lawyer and a conservative legal scholar who served as an Assistant Attorney General of the United States from 2001 to 2003, under the presidency of George W. Bush. Born in Saigon, in the former South Vietnam, he was the chief architect of the USA PATRIOT Act and is a former member of the Board of Directors of News Corporation.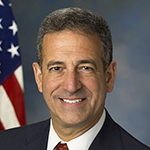 Russ Feingold
Class of 1971 | Joseph A. Craig High School, Wisconsin
Russ Feingold is an American lawyer and politician from Wisconsin. He served as a democratic member of the U.S. Senate from 1993-2011. During his time in the U.S. Senate, Feingold gained a reputation as a political maverick with an independent streak. Previously, he was a Wisconsin State Senator in the 27th district. Feingold received the John F. Kennedy Profit in Courage Award for cosponsoring the Bipartisan Campaign Reform Act, which is a piece of campaign finance reform legislation. In 2013, he was selected by Secretary of State John Kerry to serve as a special envoy to the Great Lakes region of Africa.
If you're having trouble getting signed in, you can reset your password by clicking the link at the bottom of the Member Login page, or using the direct links below:
If you don't remember your username, which has to be an email address, you'll need to contact us.
Make sure to check your spam folder if you don't get the reset/reminder email!
If you didn't sign up using an email address, there's no way for us to email you—so you'll need to contact us.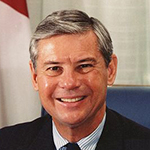 Bob Graham
Class of 1955 | Miami Carol City High School, Florida
Daniel Robert Graham is an American politician and author. A member of the Democratic Party, he was the 38th governor of Florida from 1979 to 1987 and a United States Senator from 1987 to 2005. Graham helped found the Democratic Leadership Council and eventually became Chairman of the Senate Intelligence Committee. Graham served as co-chair of the National Commission on the BP Deepwater Horizon Oil Spill and Offshore Drilling and as a member of the Financial Crisis Inquiry Commission and the CIA External Advisory Board. He works at the Bob Graham Center for Public Service at his undergraduate alma mater, the University of Florida. He also served as Chairman of the Commission on the Prevention of WMD proliferation and terrorism. Through the WMD policy center he advocates for the recommendations in the Commission's report, "World at Risk." In 2011, Graham published his first novel, the thriller The Keys to the Kingdom. He has also written three nonfiction books: Workdays: Finding Florida on the Job, Intelligence Matters, and America: The Owner's Manual.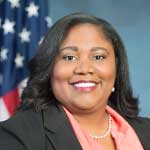 Thamar E. Harrigan
Class of 2000 | North Miami Beach Senior High School, Florida
Thamar E. Harrigan is the Chief of Staff and White House Liaison of the U.S. Trade and Development Agency, a U.S. government agency that helps companies create U.S. jobs through the export of U.S. goods and services for priority infrastructure projects in emerging economies. USTDA links U.S. businesses to export opportunities by funding project preparation and partnership building activities that develop sustainable infrastructure and foster economic growth in partner countries.
Prior to joining USTDA, Ms. Harrigan served as an international trade attorney, most recently through her own international trade and consulting firm. During the Obama Administration, she was the Senior Advisor for Intergovernmental Relations in the office of the Assistant Secretary for Congressional and Intergovernmental Relations at the Department of Housing and Urban Development, and in that capacity, helped to manage implementation of HUD's policies, programs and initiatives, while shaping the agency's interactions with state, local, and tribal governments. 
Ms. Harrigan is a co-founder and served as legal counsel of the Haitian Ladies Network, the largest global platform connecting more than 75,000 women and girls of Haitian descent from across the U.S., Haiti, and around the world. She has served as Vice President of Government Relations and Sponsorship for the Organization of Women in International Trade (OWIT).  She was the Secretary General for 2020 G7 Youth Summit for Young Professionals in Foreign Policy (YPFP) and served as the organization's Director of Youth Summits.
Ms. Harrigan holds a JD degree from St. Thomas University School of Law, and a LLM in International Business Law degree from the National University of Singapore in a joint program with East China University of Political Science and Law.  She also holds a Bachelor of Science in Public Relations and a Bachelor of Arts in History from the University of Florida.  Ms. Harrigan is a licensed attorney in the State of Maryland and the District of Columbia.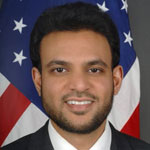 Rashad Hussain
Class of  1997 | Greenhill School, Texas
Rashad Hussain is an attorney, diplomat, and professor, who currently serves as the United States Ambassador-at-Large for International Religious Freedom. He previously served as associate White House counsel, as U.S. Special Envoy of President Barack Obama to the Organisation of Islamic Cooperation (OIC), and the U.S. Special Envoy for strategic counterterrorism communications. Hussain has also served on the United States National Security Council and in the Department of Justice as a trial attorney and a criminal and national security prosecutor.
Rashad was a member of Greenhill High School's nationally recognized policy-debate team, partnering with Josh Goldberg, to win the Texas state debate championship and a number of national competitions.
Links:

Social: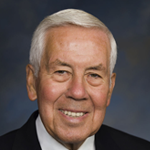 Richard Lugar
Shortridge High School, IN
Richard Lugar served as a United States senator, representing Indiana from 1977 to 2013. During Lugar's tenure, he served as Chairman of the Senate Committee on Foreign Relations, serving as the ranking member of the committee from 2007 until his departure in 2013. Lugar also twice served as Chairman of the Senate Committee on Agriculture, Nutrition and Forestry. Much of Lugar's work in the Senate was toward the dismantling of nuclear, biological, and chemical weapons around the world.
Following his service in the Senate, Lugar established The Lugar Center, a nonprofit public policy institution that focuses on global food security, foreign aid effectiveness, bipartisan governance, and WMD nonproliferation.
Since 2021, the Congressional Senate Debate Final Round has been named after Richard Lugar. Learn more »
Links: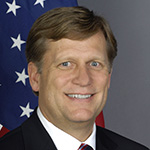 Dr. Michael McFaul
Class of 1981 | Bozeman High School, Montana
Dr. Michael McFaul is an American academic who served as the United States Ambassador to Russia from 2012 to 2014. Prior to his nomination to the ambassadorial position, McFaul worked for the U.S. National Security Council as Special Assistant to the President and senior director of Russian and Eurasian affairs. After his tenure as ambassador in Moscow, McFaul returned to Stanford University as a professor of political science.
In high school debate, McFaul advocated for a repeal of the Jackson–Vanik amendment to the 1974 Trade Act to increase trade between the Soviet Union and America. Thirty years later, McFaul was part of the team that accomplished that goal.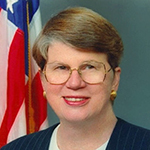 Janet Reno
Coral Gables High School, Florida
Janet Wood Reno (July 21, 1938 – November 7, 2016) served as the Attorney General of the United States from 1993 until 2001. She was nominated by President Bill Clinton on February 11, 1993, and confirmed on March 11, 1993. She was the first woman to serve as Attorney General and the second-longest serving Attorney General in U.S. history, after William Wirt. Reno was born and raised in Miami, Florida, and attended Coral Gables High School. After leaving to attend Cornell University and Harvard Law School, she returned to Miami where she started her career at private law firms. Her first foray into government was as a staff member for the Judiciary Committee of the Florida House of Representatives. She then worked for the Dade County State Attorney's Office before returning to private practice. She was elected to the Office of State Attorney five times.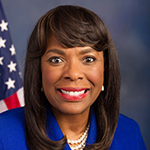 Terri Sewell
Class of 1982 | Selma High School, Alabama
Terri A. Sewell is an American politician, elected in 2010 as the U.S. Representative for Alabama's 7th congressional district. A native of Selma, Sewell was the first black valedictorian of Selma High School, where she was coached by the great William Woods Tate, Jr. She is a graduate of Princeton University, Harvard Law School, and Oxford University and is a public finance attorney. Sewell is a member of the Democratic Party and the first black woman elected to Congress from Alabama.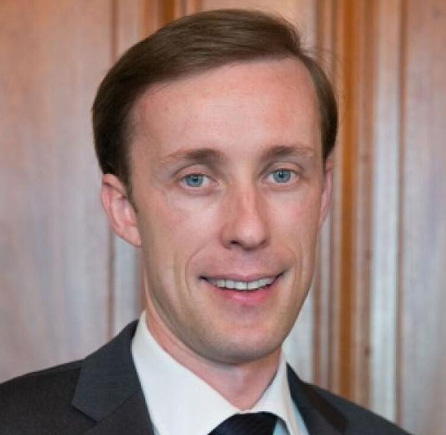 Jake Sullivan
Class of 1994 | Southwest High School, MN
Jake Sullivan is an American political advisor who currently serves as the United States National Security Advisor to President Joe Biden. He was previously Director of Policy to President Barack Obama, National Security Advisor to then Vice President Biden and Deputy Chief of Staff to Secretary Hillary Clinton at the U.S. Department of State. Sullivan also served as Senior Advisor to the U.S. federal government at the Iran nuclear negotiations and Senior Policy Advisor to Clinton's 2016 presidential campaign, as well as visiting professor at Yale Law School.
In high school, Jake was a Coca-Cola Scholar, debate champion, president of the student council, and voted "most likely to succeed" in his class. He went on to earn a Truman Scholarship as a junior at Yale University and competed with the Yale Debate Association.
Links:
Social Handles: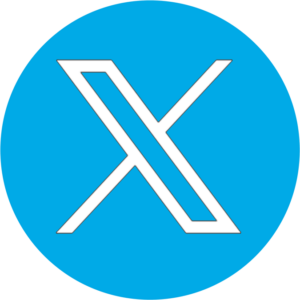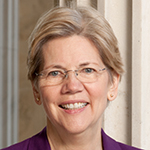 Elizabeth Warren
Class of 1966 | Northwest Classen High School, Oklahoma
Elizabeth Ann Warren is an academic and politician. She is senior United States Senator from Massachusetts. Warren was formerly a professor of law and taught at the University of Texas School of Law, the University of Pennsylvania Law School, and most recently at Harvard Law School. A prominent scholar specializing in bankruptcy law, Warren was among the most cited in the field of commercial law before starting her political career. Warren is a leading figure in the Democratic Party and is popular among American progressives.
IN HER WORDS | In this video, Warren explains how her experience with speech and debate taught her valuable skills.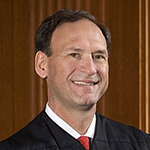 Samuel Alito
Class of 1968 | Trenton Hamilton East High School, New Jersey
Samuel Anthony Alito Jr. is an Associate Justice of the Supreme Court of the United States. He graduated from Yale Law School in 1975, where he was an editor of the Yale Law Journal. He was nominated to the Court by President George W. Bush and has served on the court since January 31, 2006. Alito is considered one of the most conservative justices on the Court and has described himself as a "practical originalist." Alito's majority opinions in landmark cases include McDonald v. Chicago and Burwell v. Hobby Lobby.
IN HIS WORDS | Read this letter written by Justice Alito about his time in debate, courtesy of Tara L. Tate.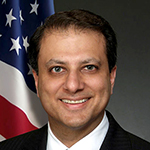 Preet Bharara
Class of 1986 | Ranney School, New Jersey
Preet Bharara is a lawyer, podcast host, and author. He served as the United States Attorney for the Southern District of New York from 2009 to 2017, earning a reputation of a "crusader" prosecutor. Under his leadership, the U.S. Attorney's Office for the Southern District of New York prosecuted nearly 100 Wall Street executives for insider trading and other offenses. In 2019, he released a book entitled Doing Justice: A Prosecutor's Thoughts on Crime, Punishment, and the Rule of Law.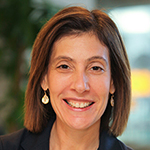 Lisa Blatt
Class of 1993 | Bellaire-Houston High School, Texas
Lisa Blatt heads the Appellate and Supreme Court practice at Arnold & Porter. Blatt has argued 35 cases before the Supreme Court, prevailing in 33. She has argued in front of the Supreme Court more than any other female litigator in the country. The National Law Journal called her a "visionary" and one of "the 100 most influential lawyers in America." The Washingtonian has listed her as one of the "Most Powerful Women in Washington" four times, and Chambers USA has noted her "meticulous oral argument preparation and 'great presence before the court.'" Her oral advocacy is cited as exemplary in the Supreme Court Clerk's Guide for Counsel.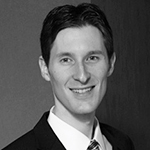 Josh Branson
Class of 2002 | St. Mark's School of Texas, Texas
Josh Branson is a partner at the Washington, D.C. law firm of Kellogg, Hansen, Todd, Figel & Frederick PLLC. Josh specializes in complex civil litigation, with particular experience in securities, antitrust, telecommunications, and anti-terrorism cases. While at the firm, he has delivered oral argument in multiple U.S. Courts of Appeals and has represented clients throughout all phases of district-court and appellate litigation. Prior to joining Kellogg Hansen, Josh served as a law clerk to the Honorable Diana Gribbon Motz on the U.S. Court of Appeals for the Fourth Circuit, and he graduated magna cum laude from Harvard Law School, where he was a research assistant to legendary debater Professor Laurence Tribe.
Josh was a national champion debater in both high school and college. In high school, he won the 2002 National Forensic League (now NSDA) national championship in Policy Debate. In 2005, debating for Northwestern University, he won the National Debate Tournament. In 2006, he was named top speaker of the National Debate Tournament and set what was then a record for the highest speaker points awarded in the history of that tournament.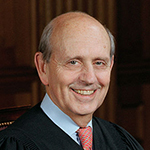 Stephen Breyer
Class of 1955 | San Francisco-Lowell High School, California
Stephen G. Breyer is an Associate Justice of the Supreme Court of the United States. Breyer received an A.B. from Stanford University, a B.A. from Magdalen College, Oxford, and an LL.B. from Harvard Law School. President Clinton nominated him as an Associate Justice of the Supreme Court, and he took his seat August 3, 1994. Breyer is generally associated with the more liberal side of the Court. Breyer has extensive experience in administrative law and is the Court's leading purposivist—considering, determining, and interpreting the purpose of a statute paramount.
IN HIS WORDS | Read this letter written by Justice Breyer about his time in debate, courtesy of Tara L. Tate.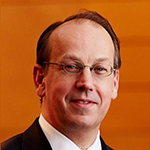 Paul Clement
Class of 1984 | Cedarburg High School, Wisconsin
Paul Clement is a partner in the Washington, D.C., office of Kirkland & Ellis LLP. Paul served as the 43rd Solicitor General of the United States from June 2005 until June 2008. Before his confirmation as Solicitor General, he served as Acting Solicitor General for nearly a year and as Principal Deputy Solicitor General for over three years.
He has argued more than 90 cases before the United States Supreme Court, including McConnell v. FEC, Tennessee v. Lane, Rumsfeld v. Padilla, Credit Suisse v. Billing, United States v. Booker, MGM v. Grokster, ABC v. Aereo, and Hobby Lobby v. Burwell. Paul has argued more Supreme Court cases since 2000 than any lawyer in or out of government. He has also argued many important cases in the lower courts, including Walker v. Cheney, United States v. Moussaoui, and NFL v. Brady.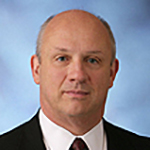 Robert J. Feldhake
Class of 1972 | Maine Township East High School, Illinois
Robert J. Feldhake is the President of The Feldhake Law Firm, APC. He specializes in civil litigation, insurance, public agency representation, business dispute resolution, and alternative dispute resolution. In 2015, he received the Martindale Hubbell Top-Rated Lawyer Award. He has also received the Martindale-Hubbell AV Preeminent Rating every year since 2013.
Robert won the Illinois State Debate Championship in 1972 for Maine Township East High School. As a collegiate debater for Augustana College, he was the top speaker of the National Debate Tournament.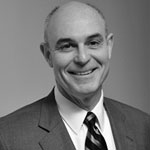 David Frederick
Class of 1979 | Thomas Jefferson High School, TX

David Frederick is an appellate attorney and is a partner with Kellogg, Hansen, Todd, Figel & Frederick, P.L.L.C. Frederick has argued more than 100 appeals, including 50 in the U.S. Supreme Court, and appeared in every federal court of appeals. Frederick has represented clients across the broadest possible spectrum, including individuals, labor unions, large and small corporations, states, the United States, and foreign governments.
When he graduated from high school, he was the all-time point leader in the history of the National Forensic League, the predecessor to the NSDA. Coached by legendary NSDA Hall of Fame coach Lanny Naegelin, Frederick was second at the National Speech Tournament in Original Oratory in 1977 and second at Nationals in Boys' Extemp in 1979. His team at Jefferson High School won the national team championship in 1979.
Links: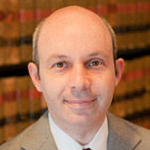 Thomas Goldstein
Class of 1999 | NSU University School, Florida
Tom Goldstein is an appellate advocate, best known as one of the nation's most experienced Supreme Court practitioners. He has served as counsel to one of the parties in roughly 10% of all of the Court's merits cases for the past 15 years (more than 100 in total), personally arguing 41. Only three lawyers in the Court's modern history have argued more cases in private practice. He has been counsel on more successful petitions for certiorari over the past decade than any other lawyer in private practice. Over the past 15 years, the firm's petitions for certiorari have been granted at a higher rate than any private law firm or legal clinic.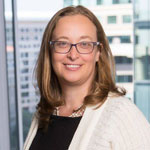 Lindsay Harrison
Class of 1996 | Greenhill School, Texas
Lindsay Harrison is a Managing Partner at Jenner & Block in the Washington D.C. office. Her personal practice spans a range of industries with a special focus on hospitality and real estate companies, colleges and universities, technology and media companies and nonprofit organizations. Lindsay is also a member of the Appellate & Supreme Court Practice, and regularly represents individuals in high-profile cases implicating human and constitutional rights.
Lindsay has argued in front of the U.S. Supreme Court and federal Courts of Appeals, and has led lawsuits against or involving the government. She led the Jenner & Block team that won a major victory preserving the DACA program in the U.S. Supreme Court after the government in 2017 attempted to rescind the program. 
Lindsay's advice to speech and debate students wanting to pursue a career in law, "To me, reading prolifically and writing clearly and efficiently are the two best things you can do to become a really skilled lawyer."
Check out Lindsay's full Rostrum article » Speak Your Truth and Love What You Do
Social: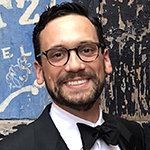 Alex Iftimie
Class of 2003 | The Harker School, California
Alex Iftimie is an attorney at the U.S. Department of Justice in Washington, D.C., where he has served in various roles including Counselor to the Attorney General, Counsel to the Assistant Attorney General for National Security, and Special Assistant U.S. Attorney in the Eastern District of Virginia. Prior to joining DOJ, he clerked for the Honorable Diana Gribbon Motz on the United States Court of Appeals for the Fourth Circuit. Alex completed his J.D. at Yale Law School. He received his B.A. in international relations at the University of Southern California, graduating summa cum laude with election to Phi Beta Kappa.
At Yale, he was elected Editor-in-Chief of the Yale Journal of International Law and worked in the Civil Liberties and National Security Clinic. During his law school summers, Alex worked at the White House Counsel's Office and the Department of Justice. He is a recipient of the Paul & Daisy Soros Fellowship for New Americans and a Fellow at the Truman National Security Project. Born in Romania, he came to the United States when he was 12, following the Romanian revolution. He is a naturalized citizen and his family resides in southern California.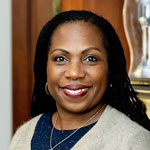 Ketanji Brown Jackson
Class of 1988 | Miami Palmetto Senior High School, Florida
Ketanji Brown Jackson is an attorney and the first Black woman to sit on the Supreme Court of the United States of America. She is also the first Supreme Court justice to have served as a public defender. Prior to her role on the Supreme Court, Jackson served as a judge for the United States District Court for the District of Columbia since 2013.
Born in Washington, D.C., and raised in Miami, Florida, Jackson joined speech and debate under coach, Fran Berger. "That was an experience that I can say without hesitation was the one activity that best prepared me for future success in law and in life," Judge Jackson said in a lecture in 2017. "I learned how to reason and how to write, and I gained the self-confidence that can sometimes be quite difficult for women and minorities to learn at an early age." Jackson placed sixth in Humorous Interpretation at the National Tournament in 1988.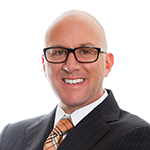 Jeff Joseph
Class of 1990 | Jesuit High School, Florida
Jeff Joseph is a graduate of the University of Denver, College of Law. He is on the advisory council of the Federal Bar Association Immigration Law Section and is Vice President of the Colorado Chapter of the Federal Bar Association. Mr. Joseph currently serves on the national liaison committee between U.S. Citizenship and the United States Department of Labor. In 2004, he received the Joseph Minsky Young Lawyer Award from the American Immigration Lawyers Association. Mr. Joseph was named Immigration Lawyer of the Year in the USA in 2016 from Corporate LiveWire. Joseph Law Firm, P.C. has also been ranked as a Tier 1 law firm in the field of Immigration Law by U.S. News and World Reports. Mr. Joseph has represented clients before the United States Citizenship and Immigration Service, the Executive Office for Immigration Review, the Board of Immigration Appeals, the U.S. District Courts, and the Circuit Courts of Appeals, and has published several opinions in those courts. He is an adjunct professor of immigration law at the University of Denver Sturm College of Law. He currently serves as Secretary of the Joseph Family Foundation and as assistant debate coach for Kent Denver High School.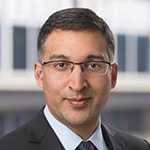 Neal Katyal
Class of 1987 | Loyola Academy, Illinois
Neal Kumar Katyal is a partner at Hogan Lovells, the Paul and Patricia Saunders Professor of National Security Law at the Georgetown University Law Center, and a former Acting Solicitor General for the United States. In 2017, he presented his 35th Supreme Court argument, breaking Thurgood Marshall's 50-year-old record to become the minority lawyer with the most oral arguments before the U.S. Supreme Court.
He served as Vice President Al Gore's co-counsel in Bush v. Gore 2000. He was lead counsel for the Guantanamo Bay detainees in the Supreme Court case Hamdan v. Rumsfeld 2006. The U.S. Justice Department bestowed its highest honor for a civilian to him, the Edmund Randolph Award.
He was a successful high school debater for Loyola Academy (IL) and Dartmouth College (NH).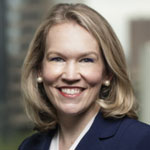 Anna M. Manasco
Class of 1998 | Saint James School, Alabama
Anna M. Manasco is an attorney and a United States district judge of the United States District Court for the Northern District of Alabama. 
From 2009 to 2020, she was a partner at Bradley Arant Boult Cummings where her practice focused on trial strategy and appeals in complex commercial litigation. She had represented clients before the Supreme Court of the United States, numerous federal courts of appeals, and the Supreme Court of Alabama.
Anna was a runner-up of the 1998 Tournament of Champions in Lincoln–Douglas debate. Recently, she participated at the National Speech & Debate Tournament in Phoenix, AZ as a judge. "This is inspiring," she said. "They are spending their summer learning how to have informed, civil discourse about really controversial and important issues."
Links: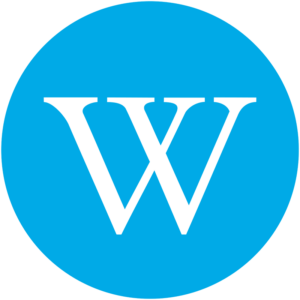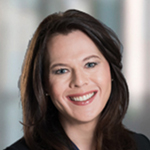 Grace Mead
Class of 1994 | Caddo Parish Magnet High School, Louisiana
Grace Mead is a complex commercial litigator and shareholder at Stearns Weaver Miller in Miami, Florida. Grace attended Dartmouth College, where she continued to compete in debate. She later graduated with High Honors, Order of the Coif, from the University of Chicago Law School, where she was Editor-in-Chief of the Law Review. She then clerked for the Honorable Jerry E. Smith of the United States Court of Appeals for the Fifth Circuit, and was an associate at Wachtell, Lipton, Rosen & Katz. Since, at Stearns Weaver, from 2007 to 2017, she represented BBX Capital Corporation and its Chairman and CEO Alan Levan, which owned the 100-branch Florida bank BankAtlantic in a Securities and Exchange Commission investigation and then enforcement action alleging BBX had concealed loan risks. A six-week jury trial and split verdict in 2014, a successful appeal to the Eleventh Circuit in 2016, and a second six-week jury trial in 2017 resulted in a verdict and judgment for BBX and Mr. Levan rejecting every claim asserted by the SEC. She currently represents Florida pubic college and university donors, recent graduates, and proposed classes of donors, students, and recent graduates in a lawsuit to compel payment of more than $1 billion owed to Florida's public colleges, universities, and their students.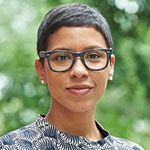 Melissa Murray
Class of 1993 | Lincoln Park Academy High School, Florida
Melissa Murray is an academic and legal scholar and the Frederick I. and Grace Stokes Professor of Law at New York University. Following law school, Melissa clerked for Sonia Sotomayor and Stafan R. Underhill. She was the only African American clerk at the United States Court of Appeals for the Second Circuit.
Prior to her tenure at NYU, Murray taught at UC Berkeley where she was appointed faculty director of the Center on Reproductive Rights and Justice, the United States' first law school think tank to focus on reproductive rights and justice issues.
Since 2019, Murray has co-hosted the podcast Strict Scrutiny, which focuses on SCOTUS and its legal culture.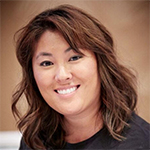 Lindsey Poker
Class of 2004 | Apple Valley High School, Minnesota
Lindsey Poker has more than 10 years of experience in legal, procurement, and consumer/creditor rights. Lindsey spent five years at a law firm in a variety of roles and a short stint in sports journalism reporting on the Minnesota Twins. Lindsey joined U.S. Bank as a contract negotiator in March 2011. She was promoted to Vice President and Senior Procurement Manager in 2013 where she was responsible for the strategic sourcing department and the vendor management at U.S. Bank. She now serves as the Vice President-Region Operations Manager for the Inland Desert area overseeing compliance and operations for approximately 60 branches.
She received a bachelor's degree in Broadcast Journalism from Drake University, an MBA from the University of Minnesota – Carlson School of Management, and a juris doctor from William Mitchell College of Law.
Speech and debate has always played a major role in Lindsey's life. She spent five years coaching at Apple Valley High School and attributes most of her career success to the public speaking and critical thinking skills she learned through speech and debate. More importantly, Lindsey met her husband through the AVHS speech and debate program.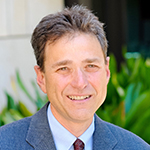 David Sklansky
Class of 1977 | Corona del Mar High School, California
David Alan Sklansky is the Stanley Morrison Professor of Law at Stanford Law School, where he teaches and writes about criminal law, criminal procedure, and the law of evidence, and serves as a faculty co-director of the Stanford Criminal Justice Center. He graduated from U.C. Berkeley with a degree in Biophysics in 1981 and received his J.D. from Harvard Law School in 1984. He clerked for Judge Abner J. Mikva of the United States Court of Appeals for the District of Columbia Circuit and for Associate Justice Harry A. Blackmun of the United States Supreme Court. After practicing labor law at Bredhoff & Kaiser in Washington, D.C., he spent seven years as a federal prosecutor in Los Angeles and then taught law at UCLA and U.C. Berkeley. He joined the Stanford faculty in 2014.
He was a member of the speech and debate team at Corona del Mar High School in Newport Beach, California. During college, he taught at the Golden West Forensic Institute at the University of Redlands and was an assistant debate coach at John F. Kennedy High School in Richmond, California.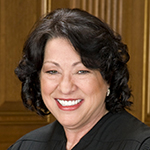 Sonia Sotomayor
Class of 1972 | Cardinal Spellman High School, New York
Sonia Sotomayor is an Associate Justice of the Supreme Court of the United States, serving since August 2009. She has the distinction of being its first justice of Hispanic heritage, the first Latina, its third female justice, and its twelfth Roman Catholic justice. Sotomayor graduated summa cum laude from Princeton University in 1976 and received her J.D. from Yale Law School in 1979, where she was an editor at the Yale Law Journal. Sotomayor was nominated to the U.S. District Court for the Southern District of New Yorkby President George H. W. Bush in 1991; confirmation followed in 1992. In 1997, she was nominated by President Bill Clinton to the U.S. Court of Appeals for the Second Circuit. In 2009, President Barack Obama nominated Sotomayor to the Supreme Court following the retirement of Justice David Souter.
Download this poster featuring Sonia Sotomayor in celebration of National Hispanic Heritage Month!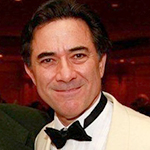 Mark E. Windham
Class of 1976 | Van Nuys High School, California
Judge Mark E. Windham attended UC Berkeley, where he debated on the NDT circuit. He coached and judged throughout college and was a teaching assistant in speech and debate classes at the university. In 1983, he graduated from UC Hastings Law School and practiced law for 24 years. Windham became a Deputy Public Defender, specializing in death penalty defense and scientific evidence, in particular forensic DNA testing, frequently writing and speaking on the subjects. In 2008, Governor Arnold Schwarzenegger appointed him to the bench. Since then, he has served as Judge of the Superior Court for the County of Los Angeles and now supervises the criminal judges in the West District of Los Angeles County.
IN HIS WORDS | "I competed in speech and debate from 1974 to 1976 and made nationals in 1976. With a sense of gratitude for what I received, I am giving back to speech and debate: four years ago I started a speech and debate program at New Roads School in Santa Monica. It is gratifying to see the students learn; their tremendous success has been a plus. Our program continues to grow. High school speech and debate competitors impress me by their effort and commitment; this was instrumental to my own professional success; I assure you that it will contribute greatly to your own."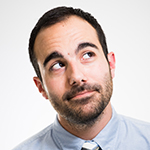 Kevin Allocca
Class of 2002 | St. Thomas Aquinas High School, Florida
Kevin Allocca is an author and technology professional and is currently the Head of Culture & Trends at YouTube, where he tracks popular video phenomena and manages trending content initiatives. He is YouTube's expert on the intersection of web video and global culture, and is often cited in the press on subjects of virality, popularity, and breaking news. His TED Talk on "Why Videos Go Viral" has been watched more than two million times, and he has been a keynote speaker at festivals and industry events all over the world. His book Videocracy, which explores YouTube's most interesting trends and the impact of video on our culture, was published by Bloomsbury in January 2018. He is an alumnus of Boston College and lives and works in New York City.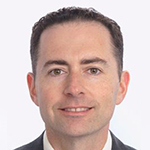 Michael Biddick
Class of 1992 | Greendale High School, Wisconsin
Michael is the founder and CEO of Fusion PPT, one of the fastest growing technology firms in the country and a best place to work in the Washington, D.C. area. Prior to founding Fusion PPT, Michael was with Booz Allen Hamilton and served on the academic staff of the University of Wisconsin Law School. As one of the industry's leading Information Technology experts, Michael has assisted some of the largest organizations across the globe utilize IT to increase efficiency, reduce infrastructure costs, and scale to meet customer needs. Michael has been a contributing technology editor and author at InformationWeek and Network Computing magazines with more than 60 published articles, and is the author of the book Federal Cloud Computing. Michael earned a Master's of Science in Information Systems from Johns Hopkins University and dual Bachelor's degrees in Political Science and Afro-American History from the University of Wisconsin-Madison. He also is the founder and executive director of the non-profit organization Sharon Sharko Debate Foundation, which supports supplemental funding to public high school debate organizations.
IN HIS WORDS | "Debate is a critical life skill that not only enables you to communicate well but also helps you think through and analyze complex problems. It is a skill that everyone can learn with hard work and dedication."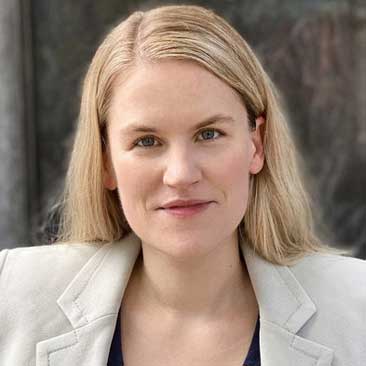 Frances Haugen
Class of 2002 | Iowa City West High School, Iowa
Frances Haugen is a data engineer, scientist, product manager, and Facebook whistleblower. In 2021, she disclosed tens of thousands of Facebook's internal documents to the Securities and Exchange Commission and The Wall Street Journal. 
In 2019, Haugen joined Facebook and while she was there, decided it was important to become a whistleblower due to what she has since described as a pattern of Facebook prioritizing profit over public safety.
Since whistle blowing, Frances has appeared in front of the US Congress, Parliament of the United Kingdom, and European Parliament. She is now working on establishing a non-profit to enhance awareness of the harms of social media.
Find out more ⨠ (link to https://en.wikipedia.org/wiki/Frances_Haugen)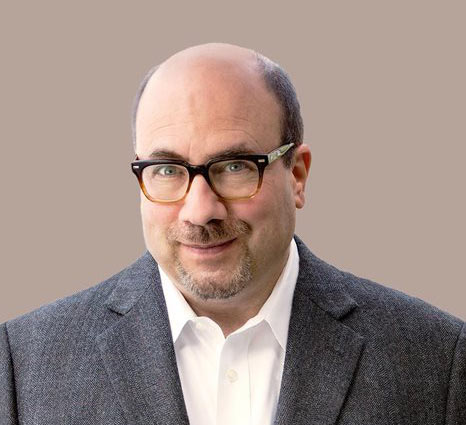 Craig Newmark
Class of 1971 | Morristown High School, NJ
Craig Newmark is an internet entrepreneur and philanthropist best known as the founder of the website Craigslist. Prior to founding Craigslist, he worked as a computer programmer for companies such as IBM, Bank of America, and Charles Schwab. Newmark served as Chief Executive Officer of Craigslist from its founding until 2000. 
In 2015, Newmark founded Craig Newmark Philanthropies by which he has donated hundreds of millions of dollars to address cybersecurity, misinformation, journalism, combating harassment of journalists, and food security. He has been known to say, "As a nerd, I don't know why I need a billion dollars."
In 2005, Time magazine listed Newmark as one of the 100 people shaping the world.
Links:
Social Handles: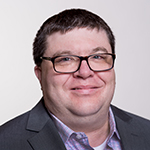 Michael Reszler
Class of 1987 | Aberdeen Central High School, South Dakota
Michael Reszler is the Chief Digital Officer and Sr. Vice President of Strategy and Experimentation at American Public Media Group. Mike has been involved with the creation of the digital news industry since 1996. In that time, he won numerous awards and been involved with and overseen projects that won the Pulitzer, Emmy, and Edward R. Murrow Excellence Award to name a few. He has published and spoken widely on the intersection technology, audiences, and journalism. He was the former Director of Digital News for Knight Ridder where he helped to coordinate the digital newsrooms of 50 different news operations across the country. He hold a Master's Degree and is A.B.D. from the Claremont Graduate School, where he was a Mellow Scholar and Fellow. For Mike, the single most important educational experience of his life was high school speech and debate.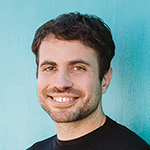 Justin Rosenstein
Class of 2001 | College Prep, California
Justin Rosenstein is the co-founder of Asana, along with Facebook co-founder Dustin Moskovitz. Asana builds software that many of the world's most important organizations use to achieve better results by tracking their work with less effort. The company's mission is to help humanity thrive by enabling all teams to work together effortlessly.
Justin has led the development of products that billions of people use daily. At Facebook, he co-invented and led the development of the Like Button and Facebook Pages, and designed the in-house project management system that Facebook relies on to this day. At Google, he co-invented Google Drive and Gmail Chat.
Justin is also the co-founder of One Project, an emerging non-profit whose mission is to inspire the brightest minds to work on the highest-impact projects for creating social good.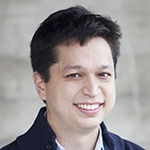 Ben Silbermann
Class of 1999 | Des Moines Roosevelt High School, Iowa
Ben Silbermann is an internet entrepreneur who is the co-founder and Executive Chair of Pinterest, a virtual pinboard that lets users organize images, links, recipes, and other items. The website allows users to create and manage theme-based image collections called 'pinboards.' Examples include events, interests, hobbies, and more. Users can browse other pinboards for inspiration, 're-pin' images to their own collections, and/or 'like' photos. Silberman competed in both speech and debate and attended the National Tournament.