Welcome District Leaders!
We hope these resources serve as a one-stop shop for what you need to help grow speech and debate in your area, communicate with the coaches in your district, and run a successful district tournament.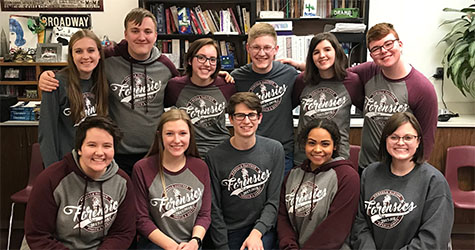 District Leader Forum
Log in to participate in the community forum designed for district leaders across the country to collaborate.
District Leader Onboarding
Take this course designed to help district leaders to assess, sustain, and improve their NSDA district, including how to manage district finance. 
District Newsletters
Access recent versions of district leadership newsletters from the NSDA for reminders and updates.
Not receiving the monthly newsletter? Contact us! 
District Info
Within your account, the District Info tab shares the current district level, progress toward next year's level, current district committee members, and an exportable table of schools with their contact info.
All About Districts Videos
Running a district tournament can be a daunting task. Luckily, the National Speech & Debate Association is here to make sure your tournament runs as smoothly as possible! In this new collection of videos, we introduce the district tournament series, take viewers behind the scenes, and answer frequently asked questions about eligibility, requirements, and more. Watch the videos »
This video can be helpful to show or send out to new member schools approaching districts for the first time. 
Nomination Forms
Promote these forms as a way for your district coaches to nominate individuals for district-level awards. You'll have access to their nominations to name a district winner eligible for the national award.