A core value of the National Speech & Debate Association is service.
As a community dedicated to empowering students through speech and debate, we want to support new programs and underserved schools, as well as connect potential supporters to programs impacted by natural disasters and other hardships.
Please note, in cases of direct support from other schools, the NSDA will help make initial connections to potential supporters, but does not serve as a pass through for funds or items. If you have any questions, please contact us at 
info@speechanddebate.org
.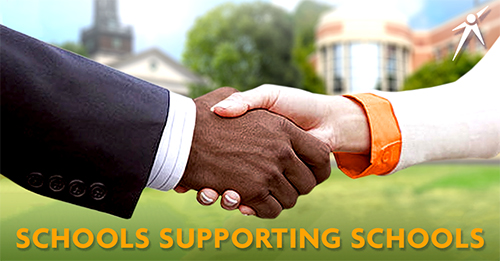 For Teams Seeking Support
If you are an NSDA member program in need, please fill out our Needs Request Form. 
Keith West Memorial Fund
In order to ensure more students have access to speech and debate, the Keith West Memorial School Grant will provide a $5,000 grant to one school each year that shows strong potential but significant lack of financial resources. This fall, one school will receive $5,000 and two schools will receive $2,500. Apply by September 30.
Teams Seeking Support
Click the blue plus sign (+) to the left of each school to learn more about their program and specific needs.
If you see a program you'd like to help, or have items or materials you are willing to donate to other teams, please complete our Supporter Match Form. If you're a team seeking support, we invite you to complete our Needs Request Form.
| Your Name | Email | School | Greatest Need | Additional Needs | State | Status |
| --- | --- | --- | --- | --- | --- | --- |
| Your Name | Email | School | Greatest Need | Additional Needs | State | Status |