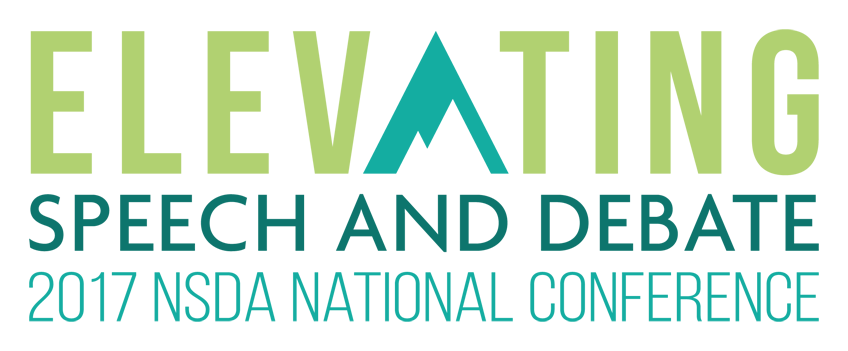 August 24-27, 2017
Join us in Denver, Colorado!
Join the National Speech & Debate Association for the inaugural national education conference for speech and debate with our gracious hosts Cherry Creek High School and the Colorado High School Activities Association (CHSAA). Attendees can earn up to 20 hours of professional development as well as possible graduate credit hours!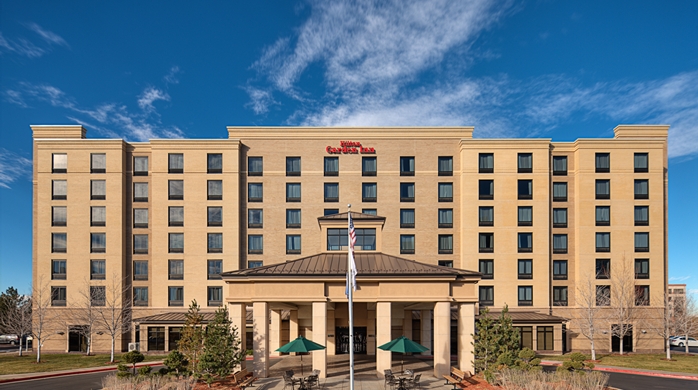 Register by March 3, 2017, to take advantage of our early bird discount!
The 2017 conference is open to all coaches and district leaders interested in speech and debate education. The cost to attend is $199 for members and $299 for non-members. After March 3, 2017, prices increase to $249 for members and $349 for non-members.
Note: The registration fee is non-refundable after March 3, 2017. All registration forms must be completed and payment received by July 1, 2017, to guarantee your spot at the conference.
If you plan to stay at the Hilton Garden Inn Denver Tech Center Hotel, be sure to book your room by August 3, 2017, using Group Code NSD.
NOTE: You must be logged in to complete the conference registration form. If you are not a member of the NSDA, please create a free account on our site, then return to this page to complete the form. If you have any other questions, please contact Steve Schappaugh.
Special Thanks to Our Planning Committee:
Martha Benham (CO)
Don Crabtree (MO)
Pam McComas (KS)
Steve Meadows (KY)
Renee Motter (CO)
Jay Rye (AL)
Session Previews
The following proposals have been accepted for the inaugural speech and debate education conference. We will continue to release exclusive previews of select sessions between now and March 1!
Discovering Your Voice: A Perspective on Helping Students of Color Excel in Forensics
Presenter: Dr. Tommie Lindsey, Jr.
James Logan High School, California
Having had a successful 40-year career teaching a diverse population of students in the Bay Area, Dr. Lindsey has been able to develop some unique techniques for helping students be successful in forensics as well as in their lives after high school. More than 90% of his students move on to four-year colleges and have been able to carry their commitment to social justice and their dedication to service well beyond the classroom. They are only capable of doing this because they have discovered and developed their own voices in forensics and have grown to embody their team's mantra of being "voices for the voiceless."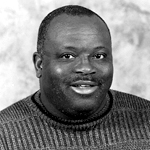 Ensuring Access to Speech and Debate for Students with Disabilities
Presenter: Thomas Mayes, J.D.
Iowa Department of Education
This session will review federal laws that require schools to provide students with disabilities an equal opportunity for participation in extracurricular and nonacademic activities. Mayes will explain how those laws apply to speech and debate competitors with disabilities, and the support that schools and associations may be obligated to provide.
Interp: Bringing Characters to Life
Presenters: Joe and Pam Wycoff
Apple Valley High School, Minnesota
This session will address the basics of oral interpretation, not only as they apply to competition, but also how they apply to the inner workings of effective interpersonal (even intrapersonal) communication. Bringing characters to life means that we bring meaningful communication to life—and with that comes an understanding of the power and potential of both verbal and non-verbal communication. Understanding Interp skills and creating believable characters transcends the competitive realm. One becomes more than a good performer: each person become a master storyteller, a teacher of didactic messages that are creative, relevant, and transferable to many personal and pragmatic walks of life. Joe and Pam believe in the power of the spoken word—the power of words and honest emotions and discernible truths—and how "Interp" and "character building" are valuable building blocks to create some real latitude in the Communication Process of Speaker, Message, Listener, and Feedback. This session will be from one teacher to another; it will focus on offering a differentiated learning style that just might turn the light bulb on for some kids.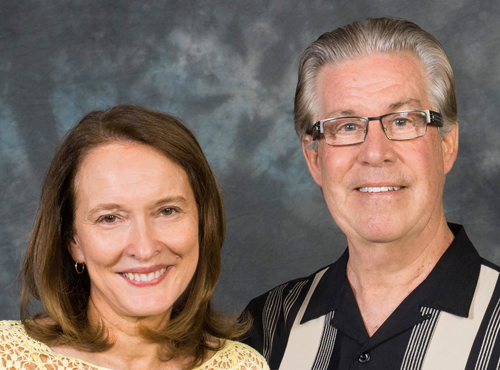 Timeline for Presenters
Thanks to everyone who applied to be a presenter. We look forward to sharing your talents in Denver! Below is the timeline for reviewing and accepting proposals.
• August 15, 2016: Submission proposal opens.
• November 1, 2016: Submissions due.
• November 2, 2016 through February 1, 2017: Community reviews submissions.
• February 1 through February 15, 2017: Schedule created with accepted presentations.
• February 15, 2017: Presenters are notified.
• March 1, 2017: Conference schedule announced.