We hope you will join us August 4-6, 2019, for the third annual NSDA National Speech & Debate Conference, presented in partnership with Colorado College. Hosted in Colorado Springs, the 2019 National Conference is an excellent networking opportunity for hundreds of coaches and educators from across the country. Members earn exclusive discounts to attend in addition to graduate credit opportunities! Read this article in Rostrum magazine for an overview, and watch this web page for more information.
Registration
Regular Price
$349 members
$399 non-members
Early Bird Price
Register before Dec. 31
$249 members
$299 non-members
Note: NSDA members must be logged in to receive discounted pricing. The registration fee is non-refundable after May 1, 2019.
Conference Flyer
Check out our flyer with details about the 2019 NSDA National Speech & Debate Conference.
A Note About Session Proposals
We will review presenter materials soon and notify all applicants of acceptance/denial by December 10, 2018.
Can't attend in person?
Sign up below to access livestream coverage and video recordings!
2019 NSDA Inclusion Workshop
Held August 7-8 in Colorado Springs, Colorado
Following the conference, we will host up to 55 NSDA members in the 2019 NSDA Inclusion Workshop. Participants will practice using strategies for identifying and addressing the policies, programs, and practices that that negatively impact student of color achievement and serve as barriers to all students receiving a world class education.
The Antlers, A Wyndham Hotel
4 S Cascade Avenue | Colorado Springs, CO 80903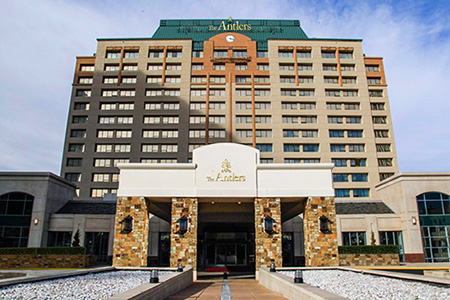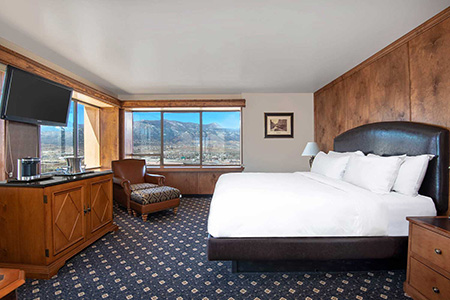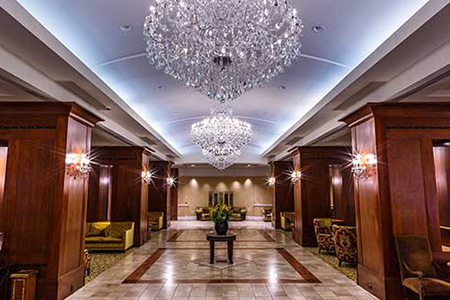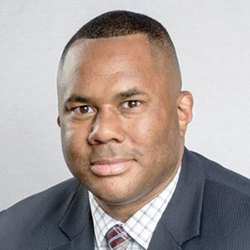 Ryan P. Haygood, Esq.
Civil Rights Lawyer
CEO, New Jersey Institute for Social Justice
Advocate and Spokesperson
About Ryan
One of the nation's leading civil rights lawyers, Ryan P. Haygood, Esq., is CEO of the New Jersey Institute for Social Justice. In this role, he empowered urban communities by connecting residents of color to meaningful jobs, affordable housing, and fair treatment in the criminal justice system. Ryan also served as the deputy director of litigation at the NAACP Legal Defense & Educational Fund Inc., where he litigated some of the most important civil rights cases of our time, including defending a core provision of the Voting Rights Act before the Supreme Court. He is frequently interviewed by media outlets, including MSNBC, CNN, National Public Radio, and The New York Times.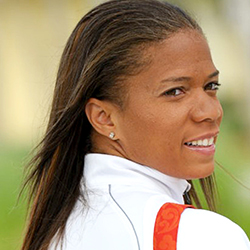 April Holmes
U.S. Paralympic Athlete
Three-Time Medalist and World Record Holder
Best Selling Author, Spokesperson, and Motivational Speaker
About April
This paralympic track and field champion has set 14 world records, putting together several undefeated seasons, and winning three Paralympic medals as well as five World Championship medals. April Holmes has also become an advocate focused on improving the awareness of people with disabilities. She has earned numerous other accolades, including being named in the International Paralympic Committee's "Top 10 Women in Paralympic Sport," being awarded the U.S. Olympic Committee's Spirit Award and the Black Journalists Pioneer Award, and being honored as the NCAA 2015 Inspirational Athlete of the Year and the U.S. Paralympic Mentor of the Year. She also assisted First Lady Michelle Obama on the "Let's Move" Campaign, serves as a U.S. Anti-Doping Athlete Ambassador, and spoke at the United Nations Sport & Social Impact Summit.
Schedule
The following schedule is tentative and subject to change. Times are shown in MT.
SUNDAY | AUGUST 4
4:00 p.m. to 6:00 p.m.
Registration
(The Antlers Hotel)
6:00 p.m. to 7:00 p.m.
Welcome Reception
(Colorado College)
7:00 p.m.
Opening Keynote Speaker
(Colorado College)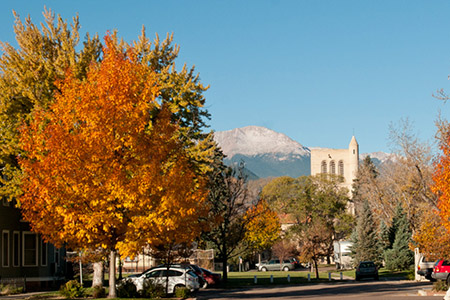 Colorado College (pictured above) and The Antlers Hotel are located less than 1.5 miles apart in downtown Colorado Springs.
MONDAY | AUGUST 5
(The Antlers Hotel)
7:30 a.m. to 8:15 a.m.
Breakfast
8:15 a.m. to 8:45 a.m.
Keynote Speaker
8:45 a.m. to 9:15 a.m.
Networking
9:15 a.m. to 11:45 a.m.
Sessions
12:00 p.m. to 12:45 p.m.
Lunch
12:45 p.m. to 1:15 p.m.
Keynote Speaker
1:30 p.m. to 4:00 p.m.
Sessions
TUESDAY | AUGUST 6
(The Antlers Hotel)
7:30 a.m. to 8:15 a.m.
Breakfast
8:15 a.m. to 8:45 a.m.
Keynote Speaker
8:45 a.m. to 9:15 a.m.
Networking
9:15 a.m. to 11:45 a.m.
Sessions
12:00 p.m. to 12:45 p.m.
Lunch
12:45 p.m. to 1:15 p.m.
Keynote Speaker
1:30 p.m. to 4:00 p.m.
Sessions
Looking for fun and exciting things to experience while you're in Colorado Springs? Click here to learn more!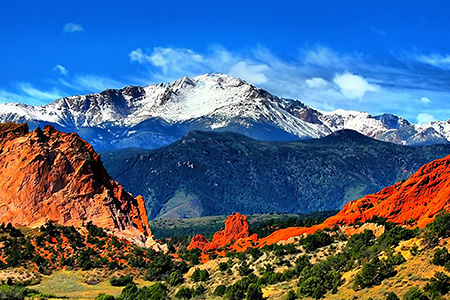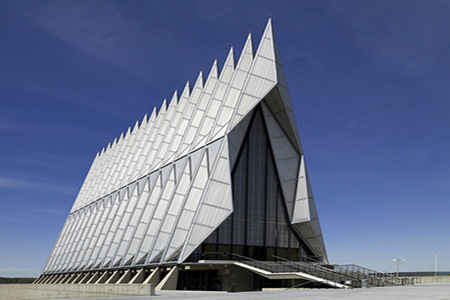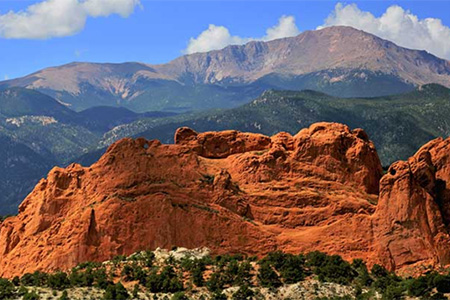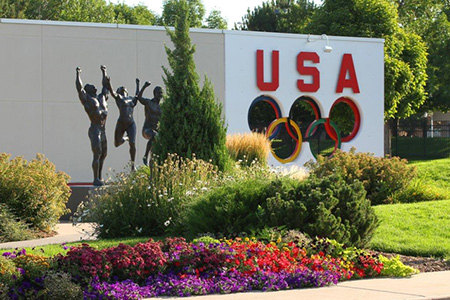 Making the Case to Attend

We can't wait for you to join us at the 2019 NSDA National Conference!
It's a chance to network and learn from other speech and debate educators in person—an opportunity that many don't have access to throughout the year. We're happy to provide the chance for you to meet face to face with each other, and with us, as we discuss innovative strategies, best practices, and much more!
We know resources are limited and administrators have to make tough budgetary decisions. That's why we we've focused on making this conference more affordable than most professional development opportunities.
If you're ready to attend our conference but need some help convincing a decision maker at your school, we're here to help you persuade them. After all, it's what we do best!
Getting Started: Research
Familiarize yourself with the conference sessions, cost, and events.
Answer these questions:
Who makes professional development decisions at your school?
What types of funding are available for professional development (e.g., state, Title I, Title II)?
Does your school have a policy on attending conferences?
Are there members of your NSDA district or other colleagues who are planning to attend? If so, would they be interested in sharing transportation and lodging? This can be a huge cost saver!
Will you miss any days of school?
If your school can't pay for all of the costs of attending, are you willing to cover some yourself?
What sessions do you plan to attend? What will you get out of them? Why are they relevant?
How will you share the information you learn upon your return? And when? Will you use a report, flyer, email, presentation, or activity?
How will your school benefit from your attending the conference?
How will your students benefit from your attending the conference?
What are your school's goals? List them out.
Example 1 – Our school seeks to create a diverse and inclusive learning environment for all students.
Example 2 – Our school seeks to develop innovative creative learning practices.
Example 3 – We strive to foster individual student interests with quality programming and staff.
What are your school's challenges? List them out.
Example 1 – We struggle to find new strategies to approach issues of inclusion.
Example 2 – Many staff members feel overworked and underappreciated.
Example 3 – We are always searching for the best way to build skills in our students that will prepare them to succeed in the workplace.
Now, consider which sessions at the conference would help your organization reach its goals and/or overcome its challenges. List out a few examples and you'll be prepared to bring these to your administrator's attention.
Example 1
School's Goal: Creating a Diverse, Inclusive Learning Environment for All
Related Sessions (2018 examples):
Ensuring Access to Speech and Debate for Students with Disabilities
Discovering Your Voice: A Perspective On Helping Students Of Color Excel in Forensics
Investigating and Addressing Gender Differences in Debate
Grace in the Lion's Den: A Technology Empowered Confrontation of Racism
Reaching Our Goal/Overcoming Our Challenges:
Several conference sessions will help me build an arsenal of tools to confront issues of inclusion. I will learn about existing strategies to help students use technology to confront racism through photography, academic conversation, poetry, and public speaking. These are tools that are applicable in multiple disciplines in our school, including photography, theater, English, and history courses, and I would love to share what I learn with educators in these fields. I will have the chance to investigate gender differences in speech and debate and reflect on how actions and inaction foster and perpetuate beliefs of gender inequality. This session will help me develop solutions to gender disparities in our program, and potentially other extracurriculars in our school. I'll also learn how to make tournaments more accessible to students with disabilities and the supports our school may be obligated by federal law to supply. This will help make our speech and debate a more inclusive and accessible activity for students.
Example 2
School's Goal: Create Innovative and Exciting Curriculum
Related Sessions (2018 examples):
Sentenced to Success: Speech and Debate as a Tool for At-Risk Youth
Great Books Inspire Great Arguments
To Be or Not To Be: That is Debatable!
Argumentation and Rhetoric: A Gateway to a Limitless World
Reaching Our Goal/Overcoming Our Challenges:
I will have a chance to learn how to integrate speech and debate across curriculum to create new and exciting ways to measure student comprehension. I'll learn new strategies for building student respect and creating inclusive citizens, and ways to incorporate at-risk students into speech and debate. I'll be exposed to new ways to address advanced materials with students and discover how to use debate as a problem solving tool when approaching a complex text and a way to discuss classic literature in the classroom. Speech and debate builds critical thinking skills, collaboration, creativity, and communication. I will leave these sessions armed with new ways to incorporate speech and debate and these critical skills into other subjects and extracurriculars, even ones you might not typically expect and I look forward to the chance to share what I learned with other educators at our school.
Cost Benefit Analysis
Use the chart below to estimate your expenses for attending the conference.
Estimated costs of attending:
| | |
| --- | --- |
| Registration | |
| Transportation (flight, mileage, gas, car rental, etc.) | |
| Lodging | |
| Meals (two lunches and one dinner included in registration cost; breakfast included at conference host hotel) | |
| Graduate Credit Hours (optional) | |

Estimated benefits of attending:
Make a rough estimate of potential savings for your school due to your attendance. Will some of these sessions teach you strategies that can save your school money in the future? Write them out and discuss this with your administrator. Be sure to account for graduate credit hours and up to 20 hours of professional development!
Make Your Case: Email Template
Put your request in writing using the sample email template below! Be sure to personalize each section to fit your particular ask.
Dear [NAME],
The 2019 NSDA National Conference, organized by the National Speech & Debate Association, will be held August 4-6 in Colorado Springs, Colorado. The NSDA is the leading voice in the development of resources, competitive and ethical standards, curricular and co-curricular opportunities, and recognition systems for speech and debate. I would like to attend this conference to [YOUR MOST POWERFUL REASON TO ATTEND].
The conference offers [NUMBER] unique sessions over the course of two and a half days that are incredibly relevant to my work as a speech and debate educator. I will have the opportunity to share strategies and learn insights from members of my field across the nation. In addition, I will have the chance to earn up to 20 hours of professional development and possible graduate credit hours.
I estimate that the total cost of attending the conference is [$AMOUNT] including airfare, hotel, and member registration. The tools and strategies I will take away from the conference are well worth the investment. While the conference is specific to speech and debate education, it is clear from the session information that many of the strategies we will explore can be used across all curriculum. Following the conference, I will share the training material and tools with other staff members who can also benefit from what I've learned through [INSERT METHOD]. As an attendee, I will have access to all session materials following the conference.
You can see more detailed session information online at www.speechanddebate.org/conferences. I would be happy to attend any other sessions you think would be beneficial to our school.
Thank you for considering this professional development opportunity!
Sincerely,
[YOUR NAME]
Schedule a Meeting and Follow Up
When you sit down with your administrator, come prepared. Bring them a copy of the available sessions in case they didn't have a chance to look it over and ask for feedback on the ones you're planning to attend. There may be others of interest to them that could help push your case over the top.
If your administrator says yes, get started planning to attend! We can't wait to see you. We encourage you to do a little something to thank them for their support. Be sure to create a strategy for how you'll share what you learned upon your return.
If your administrator says no, follow up and find out why. Is there something you can do to make a better case in the future? If you aren't presenting, would applying to lead a session have made a difference? Use this feedback to plan for the future.
Being a speech and debate teacher is a lonely job. Even at large high schools, there is usually just one teacher in that field, so collaborating and sharing materials requires us to leave our school building. Having so many fellow Lone Rangers in one place makes sharing ideas, methods, and materials much easier! It's ironic that we who teach communication often have no one else to talk to about our field.
Steve Meadows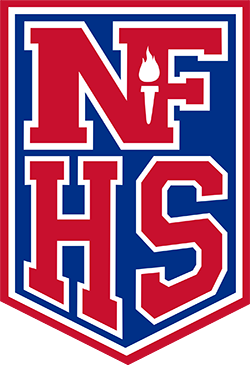 Interested in sponsoring the National Speech & Debate Conference? Contact us!
Conference Expo
Vendors have the opportunity to connect with speech and debate coaches and educators from across the country by choosing one of our expo packages or á la carte table pricing. Note: Conference Expo reservations close July 15, 2019. Contact Emily Kriegel with any questions.


2019 Conference Expo Guidelines
Reservations
While the National Speech & Debate Association will attempt to accommodate requests, final table placement will be at the discretion of national office staff. A reservation is considered complete once a Conference Expo Registration Form has been submitted to the national office and payment has been received by or before July 15, 2019. All payments are non-refundable.
Discounts
Conference Expo vendors who also exhibit at the National Tournament Expo (June 16-21, 2019) can receive 20% off their Conference Expo purchase. Please contact Emily Kriegel for details! Exhibitors may also attend NSDA National Conference sessions by registering here.
Times and Locations
The Conference Expo will be held during the following times in Colorado Springs, Colorado. Vendors may arrive 30 minutes prior to the start time to begin setting up.
Sunday | August 4
4:00 p.m. to 6:00 p.m.
Monday | August 5
9:00 a.m. to 5:00 p.m.
Tuesday | August 6
9:00 a.m. to 5:00 p.m.
Equipment
Reserved exhibition space includes one six-foot or eight-foot table, depending on the location and availability of tables. Please bring power strips and extension cords if needed to access electricity. The NSDA does not guarantee access to electricity and will not provide power strips, power cords, or any other electronic equipment. Public WiFi internet access is not guaranteed. The NSDA cannot store any items for vendors prior to, during, or after the Conference Expo.
Expectations
These guidelines will govern all vending at the 2019 National Conference. The NSDA retains the right to amend its guidelines as needed.
The only exhibitors allowed to vend at the conference will be those who have reserved exhibition space through the NSDA. Non-approved exhibitors will be removed from the premises.
All fees must be paid prior to the start of the Expo. Exhibitors with unpaid fees will not be permitted to attend.
Noise/visual elements from booths must not affect the presentation of other exhibitors. Exhibitors must not impede the operation of the National Conference or exhibit where local rules do not permit selling of products.
Exhibitors must take all materials, including trash, with them at the conclusion of their vending period. A maintenance fee may be assessed if an exhibitor's area is left disorderly or damaged.
Vendors are expected to remain within the vending area and not disrupt any competitor or coach in the course of their preparation for or during the actual competitions.
The Association reserves the right to refuse reservations to any exhibitor.
NOTE: Submitting a Conference Expo Registration Form indicates your knowledge, understanding, and acceptance of the Conference Expo Guidelines. If you do not agree to the guidelines, do not submit a Conference Expo Registration Form.