We hope you will join us August 4-6, 2019, for the third annual NSDA National Speech & Debate Conference, presented in partnership with Colorado College. Hosted in Colorado Springs, the 2019 National Conference is an excellent networking opportunity for hundreds of coaches and educators from across the country. NSDA members earn exclusive discounts to attend. Read this article in Rostrum magazine for an overview, and watch this web page for more information.
Registration
Regular Price
Register before July 31
$349 members
$399 non-members
Note: NSDA members must be logged in to receive discounted pricing. The registration fee is non-refundable after May 1, 2019.
Conference Flyer
Check out our flyer with details about the 2019 NSDA National Speech & Debate Conference.
A Note About Session Proposals
All presenter applicants notified acceptance/denial by December 10, 2018.
Can't attend in person?
Sign up below to access livestream coverage and video recordings!
The Antlers, A Wyndham Hotel
4 S Cascade Avenue | Colorado Springs, CO 80903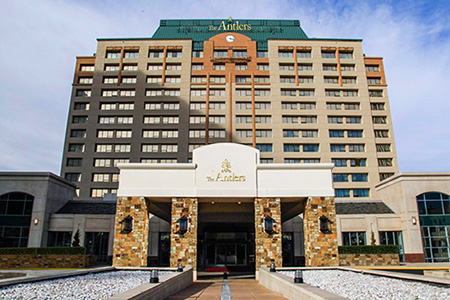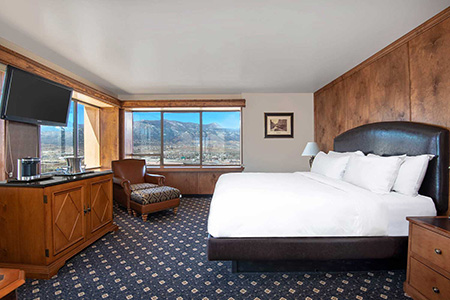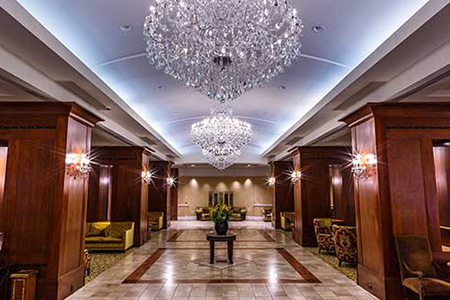 Colorado College
14 E Cache La Poudre Street | Colorado Springs, CO 80903
Colorado College and The Antlers Hotel are located less than 1.5 miles apart in downtown Colorado Springs.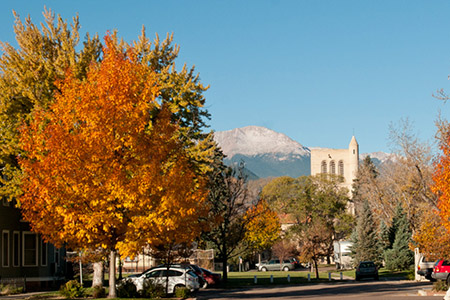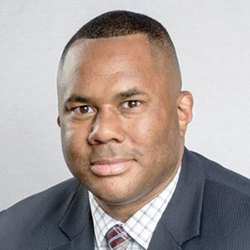 Ryan P. Haygood, Esq.
Civil Rights Lawyer
CEO, New Jersey Institute for Social Justice
Advocate and Spokesperson
About Ryan
One of the nation's leading civil rights lawyers, Ryan P. Haygood, Esq., is CEO of the New Jersey Institute for Social Justice. In this role, he empowered urban communities by connecting residents of color to meaningful jobs, affordable housing, and fair treatment in the criminal justice system. Ryan also served as the deputy director of litigation at the NAACP Legal Defense & Educational Fund Inc., where he litigated some of the most important civil rights cases of our time, including defending a core provision of the Voting Rights Act before the Supreme Court. He is frequently interviewed by media outlets, including MSNBC, CNN, National Public Radio, and The New York Times.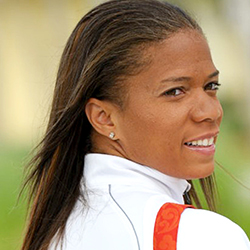 April Holmes
U.S. Paralympic Athlete
Three-Time Medalist and World Record Holder
Best Selling Author, Spokesperson, and Motivational Speaker
About April
This paralympic track and field champion has set 14 world records, putting together several undefeated seasons, and winning three Paralympic medals as well as five World Championship medals. April Holmes has also become an advocate focused on improving the awareness of people with disabilities. She has earned numerous other accolades, including being named in the International Paralympic Committee's "Top 10 Women in Paralympic Sport," being awarded the U.S. Olympic Committee's Spirit Award and the Black Journalists Pioneer Award, and being honored as the NCAA 2015 Inspirational Athlete of the Year and the U.S. Paralympic Mentor of the Year. She also assisted First Lady Michelle Obama on the "Let's Move" Campaign, serves as a U.S. Anti-Doping Athlete Ambassador, and spoke at the United Nations Sport & Social Impact Summit.
Schedule
The following schedule is tentative and subject to change. Times are shown in MT.
Looking for fun and exciting things to experience while you're in Colorado Springs? Click here to learn more!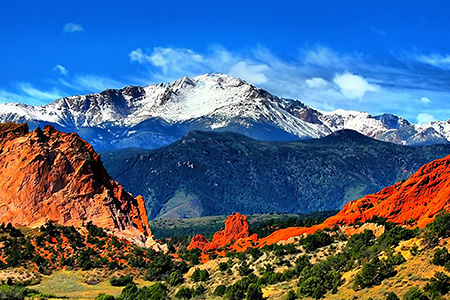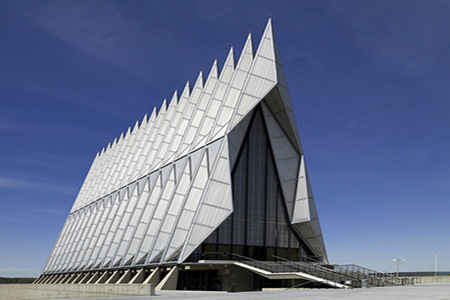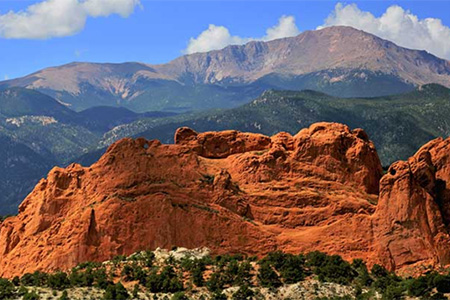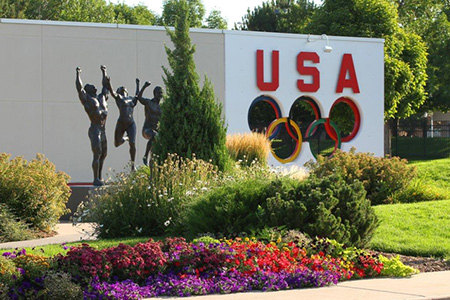 2019 NSDA Inclusion Workshop
Held August 7-8 in Colorado Springs, Colorado
In partnership with Colorado College and presented by the Alben W. Barkley Forum for Debate, Deliberation & Dialogue, we will host selected NSDA members at the 2019 NSDA Inclusion Workshop following the National Conference, August 7-8 in Colorado Springs, Colorado.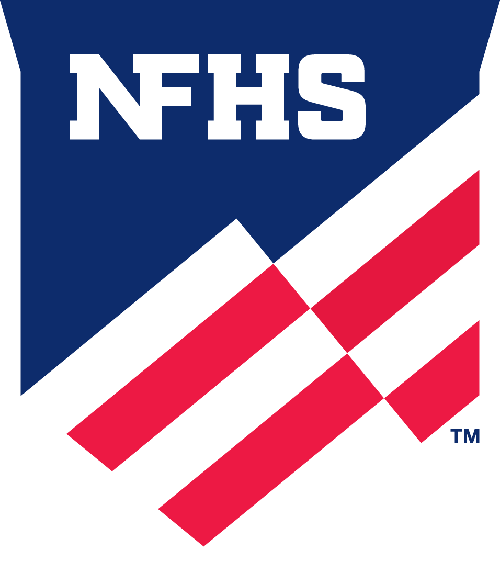 Interested in sponsoring the National Speech & Debate Conference? Contact us!
Making the Case to Attend

We can't wait for you to join us at the 2019 NSDA National Conference!
It's a chance to network and learn from other speech and debate educators in person—an opportunity that many don't have access to throughout the year. We're happy to provide the chance for you to meet face to face with each other, and with us, as we discuss innovative strategies, best practices, and much more!
We know resources are limited and administrators have to make tough budgetary decisions. That's why we we've focused on making this conference more affordable than most professional development opportunities.
If you're ready to attend our conference but need some help convincing a decision maker at your school, we're here to help you persuade them. After all, it's what we do best!
Getting Started: Research
Familiarize yourself with the conference sessions, cost, and events.
Answer these questions:
Who makes professional development decisions at your school?
What types of funding are available for professional development (e.g., state, Title I, Title II)?
Does your school have a policy on attending conferences?
Are there members of your NSDA district or other colleagues who are planning to attend? If so, would they be interested in sharing transportation and lodging? This can be a huge cost saver!
Will you miss any days of school?
If your school can't pay for all of the costs of attending, are you willing to cover some yourself?
What sessions do you plan to attend? What will you get out of them? Why are they relevant?
How will you share the information you learn upon your return? And when? Will you use a report, flyer, email, presentation, or activity?
How will your school benefit from your attending the conference?
How will your students benefit from your attending the conference?
What are your school's goals? List them out.
Example 1 – Our school seeks to create a diverse and inclusive learning environment for all students.
Example 2 – Our school seeks to develop innovative creative learning practices.
Example 3 – We strive to foster individual student interests with quality programming and staff.
What are your school's challenges? List them out.
Example 1 – We struggle to find new strategies to approach issues of inclusion.
Example 2 – Many staff members feel overworked and underappreciated.
Example 3 – We are always searching for the best way to build skills in our students that will prepare them to succeed in the workplace.
Now, consider which sessions at the conference would help your organization reach its goals and/or overcome its challenges. List out a few examples and you'll be prepared to bring these to your administrator's attention.
Example 1
School's Goal: Creating a Diverse, Inclusive Learning Environment for All
Related Sessions (2018 examples):
Ensuring Access to Speech and Debate for Students with Disabilities
Discovering Your Voice: A Perspective On Helping Students Of Color Excel in Forensics
Investigating and Addressing Gender Differences in Debate
Grace in the Lion's Den: A Technology Empowered Confrontation of Racism
Reaching Our Goal/Overcoming Our Challenges:
Several conference sessions will help me build an arsenal of tools to confront issues of inclusion. I will learn about existing strategies to help students use technology to confront racism through photography, academic conversation, poetry, and public speaking. These are tools that are applicable in multiple disciplines in our school, including photography, theater, English, and history courses, and I would love to share what I learn with educators in these fields. I will have the chance to investigate gender differences in speech and debate and reflect on how actions and inaction foster and perpetuate beliefs of gender inequality. This session will help me develop solutions to gender disparities in our program, and potentially other extracurriculars in our school. I'll also learn how to make tournaments more accessible to students with disabilities and the supports our school may be obligated by federal law to supply. This will help make our speech and debate a more inclusive and accessible activity for students.
Example 2
School's Goal: Create Innovative and Exciting Curriculum
Related Sessions (2018 examples):
Sentenced to Success: Speech and Debate as a Tool for At-Risk Youth
Great Books Inspire Great Arguments
To Be or Not To Be: That is Debatable!
Argumentation and Rhetoric: A Gateway to a Limitless World
Reaching Our Goal/Overcoming Our Challenges:
I will have a chance to learn how to integrate speech and debate across curriculum to create new and exciting ways to measure student comprehension. I'll learn new strategies for building student respect and creating inclusive citizens, and ways to incorporate at-risk students into speech and debate. I'll be exposed to new ways to address advanced materials with students and discover how to use debate as a problem solving tool when approaching a complex text and a way to discuss classic literature in the classroom. Speech and debate builds critical thinking skills, collaboration, creativity, and communication. I will leave these sessions armed with new ways to incorporate speech and debate and these critical skills into other subjects and extracurriculars, even ones you might not typically expect and I look forward to the chance to share what I learned with other educators at our school.
Cost Benefit Analysis
Use the chart below to estimate your expenses for attending the conference.
Estimated costs of attending:
| | |
| --- | --- |
| Registration | |
| Transportation (flight, mileage, gas, car rental, etc.) | |
| Lodging | |
| Meals (two lunches and one dinner included in registration cost; breakfast included at conference host hotel) | |
| Graduate Credit Hours (optional) | |

Estimated benefits of attending:
Make a rough estimate of potential savings for your school due to your attendance. Will some of these sessions teach you strategies that can save your school money in the future? Write them out and discuss this with your administrator. Be sure to account for graduate credit hours and up to 20 hours of professional development!
Make Your Case: Email Template
Put your request in writing using the sample email template below! Be sure to personalize each section to fit your particular ask.
Dear [NAME],
The 2019 NSDA National Conference, organized by the National Speech & Debate Association, will be held August 4-6 in Colorado Springs, Colorado. The NSDA is the leading voice in the development of resources, competitive and ethical standards, curricular and co-curricular opportunities, and recognition systems for speech and debate. I would like to attend this conference to [YOUR MOST POWERFUL REASON TO ATTEND].
The conference offers [NUMBER] unique sessions over the course of two and a half days that are incredibly relevant to my work as a speech and debate educator. I will have the opportunity to share strategies and learn insights from members of my field across the nation. In addition, I will have the chance to earn up to 20 hours of professional development and possible graduate credit hours.
I estimate that the total cost of attending the conference is [$AMOUNT] including airfare, hotel, and member registration. The tools and strategies I will take away from the conference are well worth the investment. While the conference is specific to speech and debate education, it is clear from the session information that many of the strategies we will explore can be used across all curriculum. Following the conference, I will share the training material and tools with other staff members who can also benefit from what I've learned through [INSERT METHOD]. As an attendee, I will have access to all session materials following the conference.
You can see more detailed session information online at www.speechanddebate.org/conferences. I would be happy to attend any other sessions you think would be beneficial to our school.
Thank you for considering this professional development opportunity!
Sincerely,
[YOUR NAME]
Schedule a Meeting and Follow Up
When you sit down with your administrator, come prepared. Bring them a copy of the available sessions in case they didn't have a chance to look it over and ask for feedback on the ones you're planning to attend. There may be others of interest to them that could help push your case over the top.
If your administrator says yes, get started planning to attend! We can't wait to see you. We encourage you to do a little something to thank them for their support. Be sure to create a strategy for how you'll share what you learned upon your return.
If your administrator says no, follow up and find out why. Is there something you can do to make a better case in the future? If you aren't presenting, would applying to lead a session have made a difference? Use this feedback to plan for the future.
Being a speech and debate teacher is a lonely job. Even at large high schools, there is usually just one teacher in that field, so collaborating and sharing materials requires us to leave our school building. Having so many fellow Lone Rangers in one place makes sharing ideas, methods, and materials much easier! It's ironic that we who teach communication often have no one else to talk to about our field.

Interested in what sessions have been offered in the past? Looking for a new resource to improve your teaching or coaching? Check out our National Conference Video Archive!
Session Overviews
Our third annual National Conference features more than 40 engaging sessions. Check them out below!
During the 2019 National Speech & Debate Conference, NSDA staff will lead a variety of sessions that address best practices as well as upcoming changes and improvements for those coaching and/or teaching speech and debate.
District Leadership Best Practices
During this session, NSDA district leaders are invited to come together and share ideas, concerns, and best practices. District leaders will have the opportunity to participate in round table discussions and conversations specifically geared toward the concerns and needs of district chairs and committee members. Leaders with a specific best practice or idea to share should reach out to Amy Seidelman, Assistant Executive Director for the NSDA, at amy.seidelman@speechanddebate.org.
Copyrighted Materials + Speech and Debate
Across the country, there has been a rise in concern about copyright issues and interscholastic competition. The National Federation of State High School Associations (NFHS) has begun the process of educating teachers and coaches on best practices for using copyrighted materials in the classroom so they may avoid legal consequences. This workshop will be led by Dr. James Weaver, Director of Performing Arts and Sports for the NFHS. Topics will include fair use, educational exemptions, arrangements, copyright law, and commonly asked questions.
Changes to Districts and Nationals: Looking to the Future
As national office staff and the NSDA Board of Directors strive to improve the district qualification series and National Tournament experience for our members, a variety of pilots, changes, and proposals are being considered and implemented. This session will address district tournament pilots and changes, adjustments to supplemental and consolation events at the 2020 National Tournament (see the article on page 12 for details), adjustments to the District Committee election process, and a variety of other topics. NSDA district leaders are encouraged to join the conversation during this session.
Congressional Debate: Ten Years Later
The last evaluation of rules for Congressional Debate came in 2009. Ten years later, the time has come to once again revisit policies and procedures for Congressional Debate at the district and national level. In March of 2019, an ad hoc committee assessed the impact and evolution of the changes made ten years ago in the context of communication and technological changes, and made a series of rule change recommendations to the Board. This session will discuss those recommendations and plans for moving forward.
Hot Topics Q&A
On the final afternoon of the conference, we will host a conference-wide question and answer session. The goal of this session is to allow for transparency and increased understanding. To facilitate a productive and efficient session, attendees will be encouraged to submit questions for the NSDA staff and the Board members to answer. Questions will also be accepted from those not in attendance. Any questions not answered during this Q&A session (or the additional questions that may arise as a result of this session) will be addressed via email or a phone call in the weeks after the conference.
Acting Truthfully Under Imaginary Circumstances
Presenters: Meg Howell-Haymaker, Mountain View High School, AZ; Debbie Simon, Retired, Hall of Fame Member, MA
The job of the interpreter is to find a way while performing to "live truthfully under imaginary circumstances." If performers gives themselves something physically doable and believable that they have a personal investment in for every beat, they will always have something more important to put their attention on rather than the success or failure of their performance. The goal of our workshop is to explore exercises that will give each performer some tools to bring their text to life. "When truth and virtue are so rare in almost every area of our society, the world needs theatre, and the theatre needs actors who will bring the truth of the human soul to their performances." (Ideas from A Practical Handbook for the Actor by Bruder, Cohn, Olnek, Pollack, Previto, and Zigl)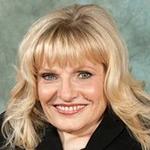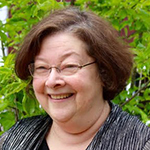 An Assistant Coach You Can Afford
Presenter: Renee Motter, Air Academy High School, CO
Speech and debate guarantees a coach's life is always exciting because every student is working on something different: events, pieces, arguments, voices, topics, everything! Having 30 kids all needing attention is enough to drive a person crazy. Can't figure out how to give lessons on blocking and weighing impacts at the same time? Need a new student to see what a performance looks like? Debate team close to breaking but needs that extra push in their rebuttals? Not sure what to tell students about using the analogy in Original Oratory? This session will look at tapping into the collective wisdom and knowledge of NSDA coaches by using online resources from the NSDA to get students the individual lessons they need.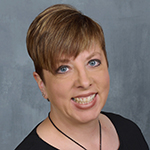 Beginning the Actor's Journey: Developing Truth through Technique
Presenter: Jon Wayne Martin, Broward County Public Schools, Department of Applied Learning, FL
Prepare your students to take their work from the head to the heart by developing truthful response. Attendees will participate in a modified version of Sanford Meisner's "repetition" exercise: an engaging, rudimentary technical tool for listening and responding meant to condition more authentic, in-the-moment actors. In an interactive studio format, this workshop will teach the basic premises behind creating authentic human behavior as a means of expression and provides a holistic approach to skill building for young actors.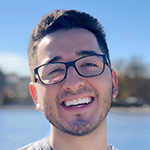 Building Administrator Support for Your Program
Presenters: Richard Bracknell, Carrollton High School, GA; Mario Herrera, Henry W. Grady High School, GA; Jay Stubbs, Bellaire High School, TX
Administrative support within your building can be the key to success for your program or a constant source of frustration. Three active coaches with diverse experiences discuss strategies for building administrative support to allow your programs to flourish. New and existing administrators rarely understand what makes a successful speech and debate program. This session is appropriate for coaches who currently have classes or run their programs as an after-school activity. Issues to be discussed include coaching/supervising needs, stipends, tournament attendance and hosting, as well as many other issues. This session also addresses the issue of bringing new administrators up to speed on issues important to the successful operation of a competitive speech and debate program.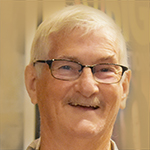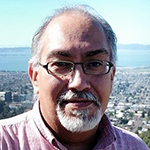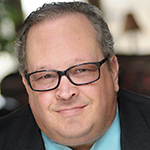 Building and Maintaining a Successful Speech and Debate Team through Minority Students
Presenter: Donald Broussard, Baton Rouge High School, LA
Constant recruitment of students is a necessity when building and maintaining a speech and debate team. However, building and maintaining a team with predominantly African Americans is a challenge. This session will help guide young and seasoned coaches on how to consistently recruit African American students into your program and guide them to success. This session will provide you with ideas as to convince students who are African American to not only join your team, but connect with them, motivate them, mentor them, and guide them down a path that some may not have foreseen. Buckle up and take the ride down the path of a former student and coach who has been through the trial and tribulations. Hear the mistakes he made, the corrections he did, and the success of his students.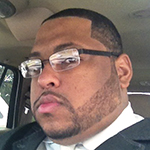 Commonplace Books in the Classroom: How to Harness Culturally Relevant Literacy for Limited Prep Events
Presenter: J. Scott Baker, Ph.D., University of Wisconsin-La Crosse, WI
The adage goes, "you don't know what you don't know." However, often speech and debate students also don't know what they know. Commonplace books, a journaling technique which offers opportunities for students to make cross-curricular connections with literature, coursework, and current events, assists speech and debate teachers to help students connect prior personal and cultural knowledge taken for granted to both competition and interdisciplinary coursework. Attendees will practice use of commonplace books to improve culturally relevant literacy, while simultaneously preparing students for Impromptu and Extemporaneous Speaking competitions.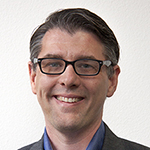 Developing Voices and Leaders: Hints for Teaching, Coaching, Surviving, and Thriving
Presenter: Marti Benham, Cherry Creek High School, CO
Empowering students to find their voice is the greatest reward for teaching and coaching speech and debate activities. This session will examine methods you can employ to recruit and retain students, empower students to find their voice, and develop students as leaders. Some of these methods include classroom activities, student leader selection processes, tournament hosting, student mentoring, and student recognition. Bring your concerns and your ideas because this will be a highly interactive session where you can exchange ideas with others. Helpful hints and ideas to manage your classroom and team will be shared. Attendees will leave with handouts, activities, resources, and ideas to use in the classroom and with their teams.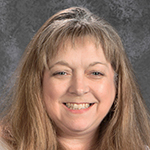 Developing World Schools Debate In Your District
Presenters: Jeremy Beckman, Discovery Canyon Campus, CO; Bill Brown, Woodland Park High School, CO
World Schools Debate is a dynamic form of debate that is growing in popularity. Not only has World Schools (WS) made its appearance nationally with the NSDA, it is beginning to grow at the district level as well. However, many coaches, students, and districts are struggling to plug into this event. If you are looking for ways to grow WS in your district and region, then this session is for you. Join us as we discuss ways to develop not only your district WS teams but also how to grow World Schools Debate competitions in your area.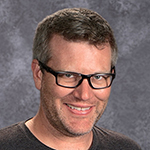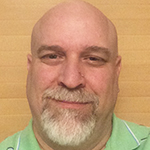 Diving Further into Middle School Speech and Debate: Tools and Techniques for Coaching Younger Voices
Presenters: Debbie Simon, Retired, Hall of Fame Member, MA; Elisabeth F. Venetiou, The Pike School, MA
Middle school speech and debate is a worthy investment. Building on the concept that middle school speech (grades 6-8) coaching is a long-range goal with the aim to build excellent public speakers for life, this workshop explores techniques that work well with this age group. Through a series of hands-on activities for various interpretive and public address speech events, Debbie Simon and Lis Venetiou will work with participants in a workshop style to help them teach the core values of speech to younger audiences. This session will provide practical, usable tools as well as an opportunity for discussion regarding the elementary and middle school level speech and debate students.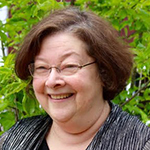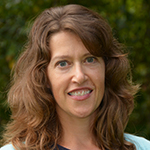 Escape from Lecture: Using Escape Room Strategies to Energize your Debate Team's Season Prep
Presenters: Becky Hansen, Fort Atkinson High School, WI; Dan Hansen, Fort Atkinson High School, WI
Every debate season beings with an uphill climb. There's so much background knowledge to activate, so many new skills to learn, and that doesn't even include all the new topic material. A great way to begin is with a Debate Escape Room! Your team pretends they're "trapped" in the classroom and can only "escape" by solving an interconnected series of puzzles, games, and problems. Escape rooms are student-centered, active learning experiences that energize your students and get them working together while they learn what they need for the season. This session will show you how to design an Escape Room for your team based on your needs and resources. All you need is a classroom and some creativity.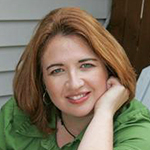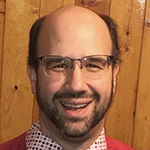 The Ethics of Script Selection, Cutting, Blocking, and Creation: Black and White or Much More Gray?
Presenter: Karson Kalashian, Orosi High School, CA
There are many issues that relate to the ethical use of scripts in competition. Should there be new rules to address some of these methods of script usage? Do coaches agree that some of these practices with regard to scripts are unethical? This session will address (as a group in a round table format) issues such as web pages that 'create' and publish speeches tailored for students, web pages that allow access to 'pre-cut' speeches, coaches that cut speeches by 'splicing' words or phrases together from particular pages, coaches and students who 'copy' cuttings and blocking directly from other competitors speeches, and script selections that mirror who the students are outside of speech and debate. Should ethical boundaries be demarcated?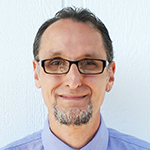 From Competitors to Coaches: Tips and Testimonials on Making the Transition
Presenters: Brianna Heifner, Canon City High School, CO; David Salay, Pueblo West High School, CO
Have a former student who wants to come back and coach on your team? Or, are you a former competitor of the team you coach or want to coach? This interactive session will provide testimonials and tips to transition positively from competitor to coach.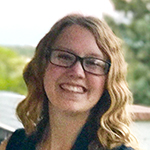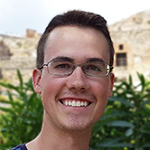 From Preparation to Performance: Ethical Practice of Program Oral Interpretation
Presenters: Jacob Abraham, Stoneman Douglas High School, FL; Ellis Fraser, Flanagan High School, FL; Renea Moss, Miramar High School, FL
The goal of this workshop is to closely examine POI as a method of performance and as a pedagogical practice. We will use a series of different theoretical approaches to better understand the event: Judith Hamera's four performance reductions, Diana Taylor's discussion of archive and repertoire, and Dwight Conquergood's moral mapping of performing the Other. The workshop will ask educators to expand upon how they engage students in the research process and then responsibly perform the amalgamation of literature, characters, voices, bodies, and ideas.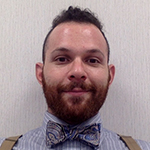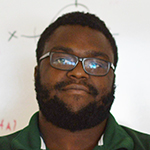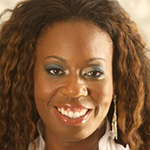 Gender Inequity in Speech and Debate: A Solutions-Focused Discussion
Presenters: Rich Kawolics, Laurel School, OH; Angelique Ronald, California High School Speech Association, CA
Female-presenting and identifying debaters are competitively disadvantaged against their male counterparts; evidence supporting this conclusion has been published and presented throughout the speech and debate community over the past several years. In this discussion-based session, we look at some of the more recent research on feedback given to female- and male-identifying debaters, as well as examining impacts of some of the institutions within the world of speech and debate that contribute to the disparity. We will also share an analysis of new ballot and judge instruction language piloted by CHSSA for its 2019 state tournament. Attendees should expect an interactive and collaborative session as we seek to understand sexist impacts in interscholastic debate and look for a path to greater equity and inclusion in the activity.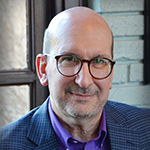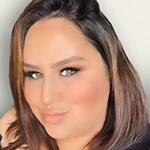 Honoring the Honor Code
Presenter: Tanya Roundy, Summit Academy High School, UT
In this session, we will look at what the Code of Honor means for you and your team, how to make it the center of your team's mission statement and/or code of conduct for all classes and meetings, and how to make it the focal point of how you are seen within your school, district, and state. Just as I do with my class/team and leadership trainees, we will go through this step-by-step with hands-on activities and discussions. You will see how I have implemented this in student leadership trainings, team building, and marketing. I will leave you with a lesson plan, materials, and simple ways to help students learn how to honor themselves and their team through the Code of Honor, along with the lifelong use it will have in any place, job, or situation.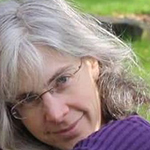 The Importance of Mindsets in the Communication Classroom
Presenter: Rita Yunker, Bishop Canevin High School, PA
The goal of this session is to become familiar with the phenomenon called Growth Mindset and the role it plays in the Communication Classroom. You will become familiar with the power of "Yet" and how understanding its power will help students unleash their potential. We shall further explore the meaning of a false growth mindset; briefly discuss perseverance, resiliency, and grit and the correlation to a productive classroom; the responsibility that we as educators have to not only learn this new psychology of success, but also to have it reflected in all that we say and do; and finally, as a Growth Mindset Coach, how we can take advantage of those opportunities that will empower our students to achieve.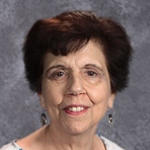 Impromptu Speaking Master Class
Presenter: Iain Lampert, Valley International Preparatory High School, CA
Iain Lampert, the first coach in NSDA history to coach back-to-back Impromptu national champions from the same high school, is eager to share the keys toward developing authentic, spontaneous, and knowledgeable Impromptu competitors. He'll walk participants through an advanced Impromptu session, challenging them to prepare and share limited prep speeches of their own. Come with an open mind, an eagerness to connect with your peers, and a passion for honing your personal gift of gab. By the time you're done, you'll be able to model a multiple of known and successful Impromptu techniques for your students and disseminate top-tier techniques within your speech community.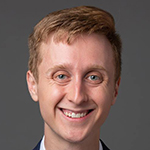 Infusing the Curriculum: An Interdisciplinary Approach to Speech and Debate Classes
Presenter: Elisabeth F. Venetiou, The Pike School, MA
Speech and debate classes create a unique opportunity for teachers to focus on the process of public speaking while utilizing student interests and school curriculum for the basis of the final product. This session will describe the advantages of utilizing a stepping stone approach of each speech or debate by building on the skills of the previous project. Additionally, the presenter will discuss ways to incorporate current events, student interests, school curriculum and the tools of technology to design innovative, effective, and supportive speech and debate courses. Since speech and debate teachers are often a department of one in their schools, there will also be time for discussion and idea sharing.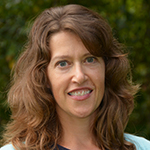 Introduction to Debate (Argumentation)
Presenter: Shawn Briscoe, Maricopa County Community Colleges, AZ
This session models an easily accessible way to introduce students, judges, and other educators to the nature of argumentation and competitive, academic debate. It introduces participants to the nature of construction, deconstruction, and the framing of ideas within the world of debate. Ultimately, it offers insight into how we think about arguments in a competitive environment that can be applied to any format: Public Forum, Policy, Lincoln-Douglas, World Schools, Congressional, and more.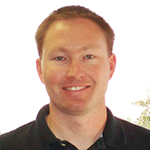 Keeping Our Students Safe: Our Sacred Obligation
Presenters: Ganer Newman, Western Kentucky University, KY; Harry Strong, The Potomac School, VA
The session will involve sharing the result of a committee study about coach sexual abuse within the speech and debate community. We strongly believe that the protection of our students is a sacred obligation. This forum will offer an overview of the depth of the problem, highlight vulnerabilities, provide strategies to protect students and coaches, and propose recommendations to our state and national organizations to reduce the threat of sexual violence. Our purpose is to raise awareness, eliminate opportunities for sexual predators, and better ensure the safety of students in the activity. The committee is comprised of coaches from both the high school and collegiate communities plus a member from the professional speaking community at large.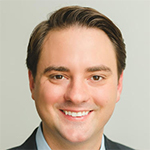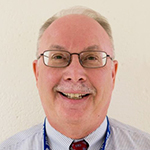 Lessons from Urban Debate Leagues: Making Policy Debate Accessible
Presenters: Ross Faith, Tulsa Debate League, OK; Michael Haskins, Tulsa Debate League, OK
As participation in Policy Debate has declined in rural and suburban schools, it has skyrocketed in urban debate leagues. In this session, we will discuss how urban debate leagues are making Policy Debate accessible and inclusive. Join us as we consider the coaching, judging, and tournament practices that make Policy Debate an enjoyable activity for our students. Leave with best practices on reducing the research and evidence burden, structuring tournaments and judging, and encouraging students to own their success.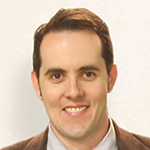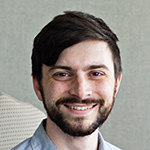 Leveraging Community Support for Speech and Debate
Presenter: Trey Smith, East Mountain High School, NM
In our ongoing vision to ensure every student has access to the NSDA, it's becoming critical to find creative support from our local communities. By identifying partners outside the world of education, we can find supporters willing to help with some of our activity's biggest challenges. Not only can we identify potential funding sources, we can raise awareness of our activity. Potential community partners include legislatures, universities, visitors bureaus, media, and local businesses. In a round table discussion, participants will identify potential community partners; create strategies for implementation; and establish goals for the upcoming year. Whether you want to host a National Tournament, identify a broader base of judges, or solicit donors, this session should generate new ideas in community outreach.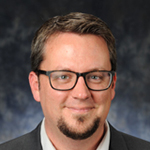 MacGyvering Debate to Prepare Students to Be More Effective Public Advocates
Presenters: Ed Lee III, Alben W. Barkley Forum for Debate, Deliberation and Dialogue, GA; James Roland, Emory University, GA
Changing demographics and cultural makeup of the U.S. are testing our core values in ways that demand immediate public advocacy and engagement to tend to the issues that threaten to drive wedges between various communities. Unfortunately, very few people are trained to facilitate and negotiate difficult conversations that are required to transform incendiary events into opportunities for collective advancement. We will lead an advocacy and civic engagement training workshop that prepares the participants with the tools they need to easily transform their debate curriculum into training modules for public advocacy for social change. This workshop will provide participants with the skills and tools to teach students how to identify and analyze problems, apply persuasion for advocacy, and determine how and where to engage in policy change for social justice.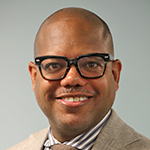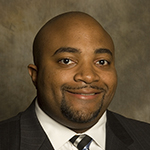 Mindfulness Tools for a Competitive Edge
Presenter: Amy Geyser, Marquette University High School, WI
Mindfulness is a focused awareness practice clinically proven for managing stress, increasing mental clarity, and enhancing critical thinking skills. By paying attention to the present moment in an open, non-judgmental way, we can optimize the effectiveness of our communication and deepen the relationship with our audience. Workshop attendees will learn mindfulness basics and grounding techniques—tools specifically designed to help student speakers regulate their bodies' stress response to achieve a state of relaxed readiness for competition. Specific techniques will include body scan practice, heart breathing, and internal resourcing.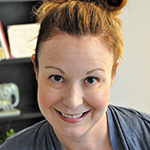 Pillars of Strength: Developing and Sustaining Speech and Debate Teams in Rural Communities
Presenters: Kelsey Johnson, West Fargo Sheyenne High School, ND; Jan Friedman-Pizzo, North Valley High School, OR; Lynn Pizzo, North Valley High School, OR
New and veteran forensic coaches experiencing the challenges of developing or sustaining teams in small, rural, or economically disadvantaged communities are encouraged to attend this session. By the end, participants (including coaches hoping to mentor others in their region) will leave with strategies to facilitate team viability, because every student deserves access to quality forensic programs. Experienced coaches with firsthand knowledge of the unique challenges smaller teams face will teach the "pillars of strength." Topics will include: running summer camps, recruiting and team building, connecting with and mentoring other coaches and alumni, advocating with administration, and involving the community with forensics activities. Attendees will have the opportunity to network with others to gain additional insights.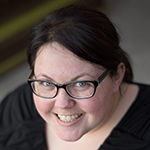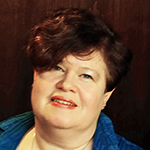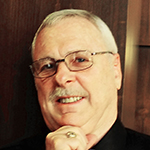 Practice Like You Play: Coach Like They Perform
Presenters: Josh Hamilton, Ph.D., Grapevine High School, TX; Coleman Badgett, junior from Grapevine High School, TX; KJ Marino, senior from Grapevine High School, TX
It happens. You are gifted the opportunity to coach Interpretation events (HI, DI, Duo, POI) but you are hesitant as to where to even begin. Often, the performances in rounds and ballots received don't seem to match the coaching sessions that occurred prior. You struggle to find the disconnect between practice and performance. When we flip our coaching practices to mimic in round scenarios, we can begin to bridge the gap. Using student presenters and live coaching sessions, this presentation seeks to give coaches more tools for their coaching arsenal.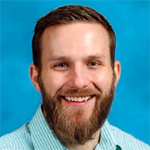 Project Management for Your Sanity and Their Empowerment
Presenters: Kimberly Bayan-Berlat, Mesa High School, AZ; Kevin J. Berlat, Mesa High School, AZ
Does the thought of a new speech and debate season have you a little stressed? Want to give your students an opportunity to step up in leadership? Kevin Berlat and Kimberly Berlat share how they have integrated project management concepts for running a team or a large scale speech and debate event. Pick up tips, ask questions, and put it all into practice so you can keep your team running all season long!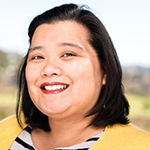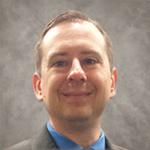 Round Pegs and Square Holes: Norms, Trends, and Rules Minutiae in Speech and Debate
Presenters: Don Crabtree, Park Hill High School, MO; Adam J. Jacobi, Wisconsin High School Forensic Association, WI; Angelique Ronald, California High School Speech Association, CA
Speech and debate events have extensive, complicated, and often contradictory rules. These, as well as unwritten norms and trends, often influence judging as well as adjudication of protests. Some judges and contest officials prefer a strict interpretation of rules since a sharp brightline is easier than a serious discussion about nuance or intentionality. Such literalist approaches often unintentionally harm marginalized populations, discouraging growth in participation, rather than promoting it. The education field is replete with gray areas, and that mindset must guide our thinking about how we structure competition. This panel will facilitate discussion on these issues in hopes of fostering a more inclusive, educational, and positive speech and debate experience for young people.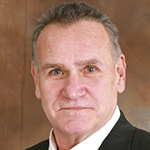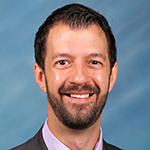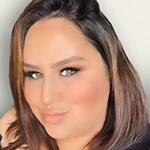 Stand and Deliver
Presenters: Joe Wycoff and Pam Cady Wycoff, Apple Valley High School, MN
Effective use of verbal and non-verbal communication—Voice, Eye Contact, Facial Expression, Gestures, and Movement—is an art, but it is an art that can be taught! We will break down delivery areas into clear, communicable terms so that the "believability factor" is more attainable for your students. These techniques can be cross-applied to any public speaking event, but are particularly useful in Original Oratory and Informative Speaking. We will share our strategies for connecting with an audience—so that your students can STAND and DELIVER!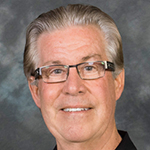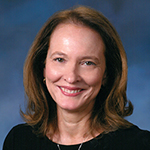 Telling a Story through Argument
Presenters: Pam McComas, Emporia State University, KS; Renee Motter, Air Academy High School, CO
Every story is an argument. The argument may be obvious or subtle, but the audience is compelled to find, understand, and even defend or challenge the argument(s). In today's classroom, students need to learn to analyze arguments by utilizing critical thinking skills in order to understand how the author tells the story through argument, how to analyze evidence the author embeds, and how to evaluate positions taken by the author. In this interactive session, participants will explore the idea of argument in story and will come away with practical tools and best practices for teaching argumentation in all classrooms and disciplines.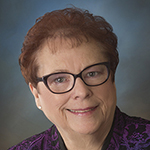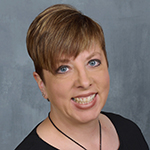 Toward Inclusion: Understanding Bias and Embracing Diversity in Our Classrooms
Presenters: Kristen Stout, Greenwood Lab School / Crowder College, MO; Heather Walters, Greenwood Lab School / Missouri State University, MO
A prerequisite to student and educator appreciation of the importance of inclusion is a broader understanding of the academic literature on the topics of bias, diversity, standpoints, and argument culture. This session will elaborate on confirmation bias, in-group bias, scapegoating, and other challenges individuals might encounter that could limit their ability to embrace diversity. This program will offer resources to instructors and coaches on how to address these issues with their students as well as strategies for acknowledging our own biases. Attendees will leave with lecture material, examples, and exercises to assist students and the ability to add curriculum that promotes the interest of inclusion in our classrooms.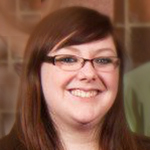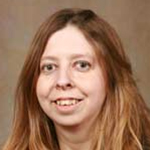 True Detective: Script Analysis for Elementary School Students
Presenters: Jaime Akkusu, Broward County Public Schools, Department of Applied Learning, FL; Yonel Aris, Walker Elementary School for the Performing Arts, FL; Jon Wayne Martin, Broward County Public Schools, Department of Applied Learning, FL
Your students will fall in love with the art of interpreting a story when the burden of making choices for performance is lifted and the words are given the freedom to do most of the work. This interactive workshop will simplify the process of making clear, out-of-the-box performance choices for blocking and characterization using textual evidence. Attendees will participate in a model lesson meant to engage elementary school students in deeper-level reading comprehension through the practice of breaking down and analyzing a text. By scouring a script for important clues, your third-fifth grade students will learn to unlock the mysteries hidden in the text, helping them create performances grounded in the author's intent while fostering artistic growth and integrity.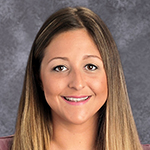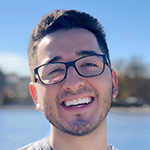 Using the Voice as an Instrument in Interpretation and Oratory
Presenter: Manuel Halkias, Canton McKinley High School, OH
This session will include a variety of diagnostics, activities, handouts, and techniques that will enable coaches of all experience levels and backgrounds help their students use their voices to their best advantage. As a teacher, actor, and coach of more than 30 years, the voice is my passion, and what I will share has helped my students win state titles in Interpretation and Oratory. The voice is a beautiful instrument, and I am delighted to help you in helping your students unlock their potential. We will discuss and demonstrate everything from vocal inventories, accent work, and vocal techniques for your team…from Drama to Extemp!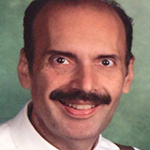 Conference Expo
Vendors have the opportunity to connect with speech and debate coaches and educators from across the country by choosing one of our expo packages or á la carte table pricing. Note: Conference Expo reservations close July 15, 2019. Contact Emily Kriegel with any questions.


2019 Conference Expo Guidelines
Reservations
While the National Speech & Debate Association will attempt to accommodate requests, final table placement will be at the discretion of national office staff. A reservation is considered complete once a Conference Expo Registration Form has been submitted to the national office and payment has been received by or before July 15, 2019. All payments are non-refundable.
Discounts
Conference Expo vendors who also exhibit at the National Tournament Expo (June 16-21, 2019) can receive 20% off their Conference Expo purchase. Please contact Emily Kriegel for details! Exhibitors may also attend NSDA National Conference sessions by registering here.
Times and Locations
The Conference Expo will be held during the following times in Colorado Springs, Colorado. Vendors may arrive 30 minutes prior to the start time to begin setting up.
Sunday | August 4
4:00 p.m. to 6:00 p.m.
Monday | August 5
9:00 a.m. to 5:00 p.m.
Tuesday | August 6
9:00 a.m. to 5:00 p.m.
Equipment
Reserved exhibition space includes one six-foot or eight-foot table, depending on the location and availability of tables. Please bring power strips and extension cords if needed to access electricity. The NSDA does not guarantee access to electricity and will not provide power strips, power cords, or any other electronic equipment. Public WiFi internet access is not guaranteed. The NSDA cannot store any items for vendors prior to, during, or after the Conference Expo.
Expectations
These guidelines will govern all vending at the 2019 National Conference. The NSDA retains the right to amend its guidelines as needed.
The only exhibitors allowed to vend at the conference will be those who have reserved exhibition space through the NSDA. Non-approved exhibitors will be removed from the premises.
All fees must be paid prior to the start of the Expo. Exhibitors with unpaid fees will not be permitted to attend.
Noise/visual elements from booths must not affect the presentation of other exhibitors. Exhibitors must not impede the operation of the National Conference or exhibit where local rules do not permit selling of products.
Exhibitors must take all materials, including trash, with them at the conclusion of their vending period. A maintenance fee may be assessed if an exhibitor's area is left disorderly or damaged.
Vendors are expected to remain within the vending area and not disrupt any competitor or coach in the course of their preparation for or during the actual competitions.
The Association reserves the right to refuse reservations to any exhibitor.
NOTE: Submitting a Conference Expo Registration Form indicates your knowledge, understanding, and acceptance of the Conference Expo Guidelines. If you do not agree to the guidelines, do not submit a Conference Expo Registration Form.