Keith West lived with compassion and care as cornerstone characteristics of his personality. Upon graduation from high school as a three time Iowa state champion and a finalist at the 2000 NSDA National Tournament in Congressional Debate, Keith went to college to pursue his future as an educator, coach, and scholar. Keith dedicated his life to coaching and teaching youth in the ways of argumentation and debate. 
To honor Keith West's life and legacy, his family and friends have established a school grant and two student scholarships.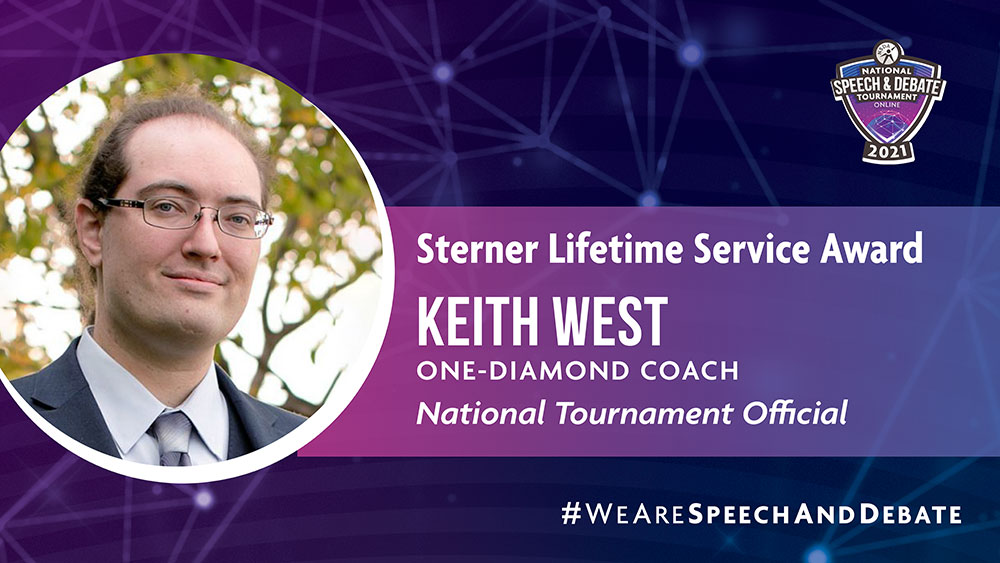 Keith West Memorial School Grant
Keith believed that speech and debate could unleash a student's true potential. In order to ensure more students have access to speech and debate, the Keith West Memorial School Grant will provide a $5,000 grant to one school each year that shows strong potential, but significant lack of financial resources.
Keith West Memorial Student Scholarships
Keith was always ready to offer someone help. In keeping with his generosity in life, each year two senior NSDA members will be selected to receive $1,000 college scholarships in Keith's memory. The application cycle for 2021-2022 school year is now closed. Stayed tuned for more information in the fall.