Letters in Support of Speech and Debate
Sometimes you can't make the case for speech and debate all by yourself.
That's why we've collected letters written by prominent educators, coaches, and advocates of the activity that may help you as you champion this powerful and transformative activity.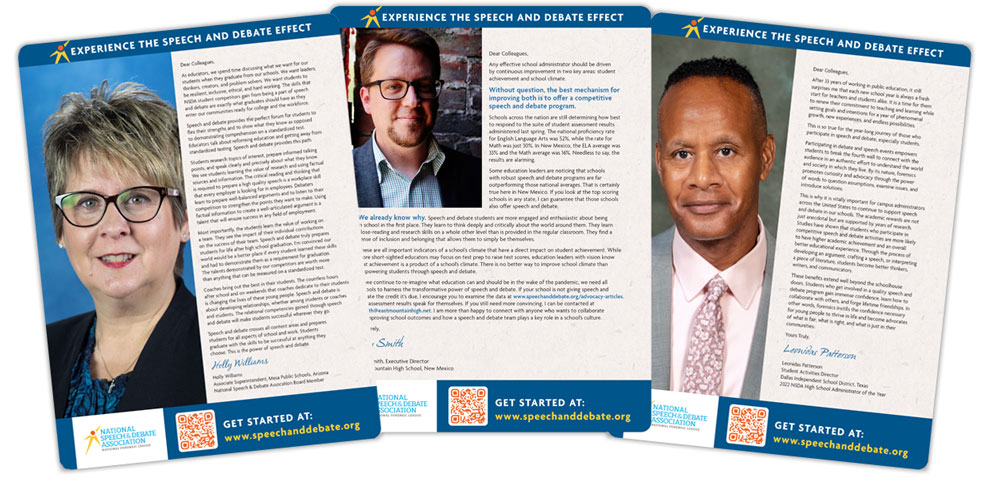 James Melton, NBCT & SHRM-CP, Associate Executive Director, Missouri State High School Activities Association. 2023 NSDA High School Administrator of the Year. Former Director of Fine Arts, Columbia Public Schools (2013 to 2023).
Published in the September/October 2023 issue of Rostrum Magazine.