District Leader Quick Guide
Welcome!

We hope these resources serve as a one-stop shop for what you need to help grow speech and debate in your area, communicate with the coaches in your district, and run a successful district tournament.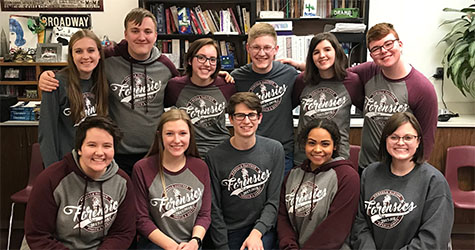 All About Districts Videos
Running a district tournament can be a daunting task. Luckily, the National Speech & Debate Association is here to make sure your tournament runs as smoothly as possible! In this new collection of videos, we introduce the district tournament series, take viewers behind the scenes, and answer frequently asked questions about eligibility, requirements, and more. Watch the videos »
Get an introduction to 501(c)3 status at the district level by reviewing this presentation from the 2017 National Conference Leadership Track.
Important Registration Reminders
Be sure to register your district tournament on Tabroom.com, even if you are not using Tabroom.com as your tournament software.
Any district that runs any portion of the district tournament series between August and December must register their district tournament dates by October 31.
All other districts must register their district tournament dates by November 30.
Districts and Nationals Prep
View the District Leadership Election Results for 2019-2021.
Log in to access the District Leadership Directory.
Each NSDA District Committee has the option, if desired, to appoint a sixth member to advance representation in any underrepresented areas. District chairs may learn more and complete the online District Committee Appointment Request Form here.
Celebrate the contributions of coaches, administrators, parents, or volunteers to your district by nominating them for a District Leader Commendation Award. (Updated form for 2020 coming soon!)
If you are highly qualified to judge and would enhance the diversity of our panels, consider completing a diversity profile and nominating yourself to judge late elimination rounds on Tabroom.com. Please encourage the judges you bring to Nationals to do the same! Instructions are available here.
Submit your district ad for the Tournament Book. (This form closes April 15, 2020. Chairs who request ad space are allowed to submit final ads to emily.kriegel@speechanddebate.org by May 1.)
Report your district award winners for national-level consideration.
Account and Roster Management
Looking for a different resource?