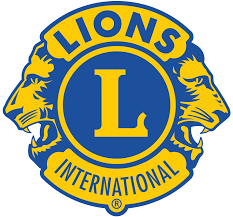 NSDA Districts and Lions Club International promote partnership to support local Speech and Debate activities.
What is Lions Club International?
Lions Clubs International is the world's largest service club organization with 1.4 million members in more than 48,000 clubs worldwide. Founded in 1917, Lions are best known for fighting blindness, but Lions also care for the environment, feed the hungry, fight childhood cancer, and provide diabetes awareness and prevention. LCI will help to achieve its mission by empowering youth to inspire diverse communities to service.
What is an NSDA Lions Club?
An NSDA Lions Club is a specialty club of Lions Clubs International focused on supporting the mission of the National Speech and Debate Association. As Lions, members are empowered to serve their communities, meet humanitarian needs, encourage peace, and promote international understanding. An NSDA Lions Club undertakes activities that empower every child in the United States to become an effective communicator, ethical individual, critical thinker, and leader in a democratic society. NSDA Lions Clubs will create a new generation of leaders in their respective communities to become spokespersons for community service.
How can Lions Club International and the NSDA benefit students and districts?
Joining a network of 350,000 Lions in North America which can assist the NSDA in expanding its programs into new communities.  Further, being an international organization Lions can open the doors for NSDA to expand its sphere of influence internationally.
NSDA Alumni often reach out and want to connect with their old school or the region where they competed in high school. The NSDA Club provides a way for these interested individuals (former NSDA members, current and former NSDA coaches, and forensic judges) to remain actively connected to local NSDA chapter activities. This partnership will create a "home" and network of alumni of NSDA Lions Clubs to strengthen the positive impact of speech and debate in their communities.
Lions Clubs International provides an opportunity for student participants to learn the value of community service, while also learning leadership skills.
Collegiate participants, who join as a club member, gain access to the Lions Learn Center, which provides an opportunity for members to build a resume' by completing a number of leadership courses, which provide transferable skills.
As NSDA is dealing with the COVID-19 crisis, some areas are moving toward an online experience.  Lions in over 11,000 clubs in North America become a resource to provide judges, timekeepers, etc.
While competition is a focal point for NSDA, the confidence to compete can be learned by participants speaking to Lions Clubs.
In phase two of the rollout, an Online LEO club could be formed which would allow high school members to access the Learn Center, document community service and participate in webinars of interest to high school students and their parents, such as college admission, scholarship opportunities and more.
While maybe not the most attractive benefit from an emotional stand point, our $2 million Liability Insurance policy is a benefit, which is essential to all members when sponsoring events and fundraisers.
What are the service projects and responsibilities of membership?
In addition to their Lions membership, NSDA Lions may choose to become certified judges for congress, debate, or speech activities; become trained to coach or direct NSDA activities; or may choose to support the activities of the club directed by local NSDA school chapters. Here are some additional service opportunities:
Assist with judging, coaching, or managing NSDA district contests or activities.
Offer certified judge training for NSDA and other forensic competitions to increase the number of judges available.
Conduct public programs supporting forensics.
Working with NSDA district officers to encourage schools without NSDA chapters to consider joining the NSDA.
Sponsor a public speaking competition at the club, zone, region, or district level.
Fundraise for the benefit of students from the district NSDA chapters to attend and compete at the NSDA National Tournament.
Incorporate the international projects and goals of Lions Clubs International into the forensic experience (e.g., collect food items as entry fees to donate to food pantry; collect used eye glasses as tournaments).
How does an NSDA Lions Club assist the District Committee?
Within the district NSDA Lions Club, a liaison with the district NSDA Committee may be identified as a point of contact. When NSDA district tournaments or events are held, the club liaison will work with the district and local NSDA leaders to determine appropriate activities, projects, and focus support on the mission and purpose of the NSDA and Lions Clubs International. The NSDA Lions Club also works as a liaison between local supporters of forensic activities and the local school districts with school chapters.
What are the steps to chartering an NSDA Lions Club?
Get organized.
Identify 15 or more individuals who want to become the charter members of the club. If fewer than 15 individuals are interested, a club branch NSDA Lions Club may be started.
Work with the District Governor to identify a sponsoring Lions Club in the district as a mentor.
Complete the charter application.
Collect the first half year of dues from each member.
Gain the signature of the Lions District Governor on the charter application.
Name the club.
The name must include the actual name of the municipality or its equivalent governmental structure (e.g., Nebraska NSDA Lions Club).
The name will include National Speech and Debate Association and Lions Club.
What are the costs of membership?
Annual Student International Lions Club dues – $21.50 (collected at time of application)
Annual International Lions Club dues – $43 (1/2 of this amount collected with membership application)

Dues pay for your subscription to the Lions magazine, provide your club with a $2 million liability insurance policy covering your Lions Club activities, provide access to Lions Learn Center, provide access to conventions and national events, and support the operations of the international headquarters.

Annual District dues – variable.

Determined by each Lions district, these dues average around $20/year and support the district activities, pay for district publications, support the Lions conventions and related services to support clubs.

Charter Fees
Until December 31, 2020, all club entrance fees are waived.  Thereafter, a flat $300 fee is assessed for a non-profit like NSDA to form a district Lions Club.  This fee will cover all charter members, who join up to 90 days after the club charter is approved.
"As a coach of 42 years, one of the best experiences I have had came from the partnership between our NSDA Roughrider District and our Dakota NSDA Lions Club. The importance of this joint venture of forensics and community service has ignited both our NSDA District and the Lions Club. The Lions Club serves the students by providing a tournament each year. The proceeds from that tournament help defray the travel expenses of students across North Dakota who qualify for the National Tournament. The students learn the importance of serving the community by having an eyeglass recycling drop off, food drive, and clothing drive for needy students. This, along with other projects, has enriched the lives of our coaches and judges, as well as the NSDA Roughrider speech and debate students. If you'd like to find out more from a coach's point of view, please do not hesitate to contact me."