2024 National Speech & Debate Tournament
2024 National Speech & Debate Tournament
June 16-21, 2024
Des Moines, IA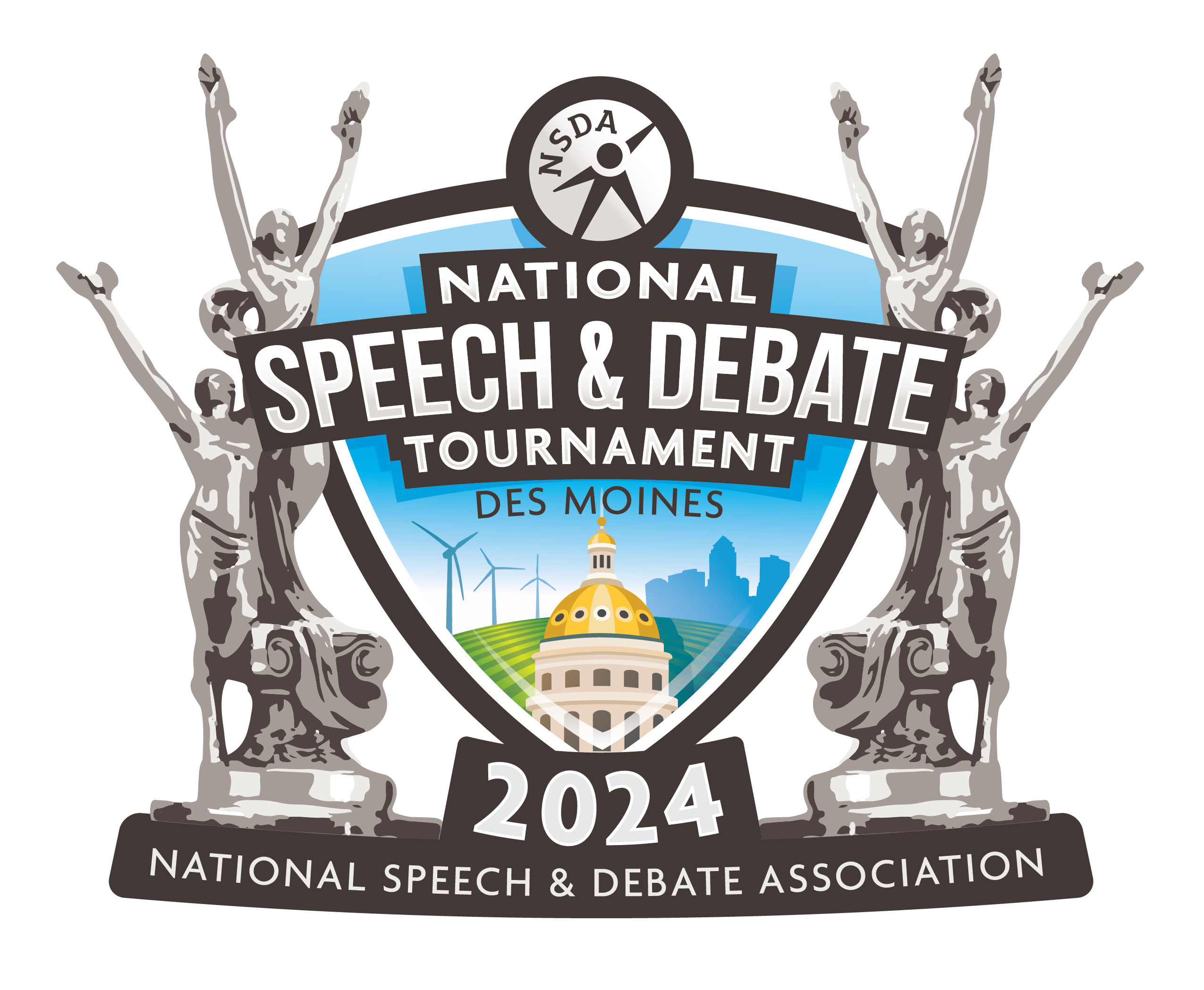 Your organization can provide the platform for more than 6,000 students to share their stories.
Click here
for more information on becoming a sponsor.
National Speech & Debate Tournament
The National Speech & Debate Tournament marks the capstone of speech and debate activities for more than 140,000 members across the country. The student competitors represent the best and brightest young people across the United States and the globe. The tournament is a moving reminder of how the skills students learn in speech and debate empower them to be changemakers, advocates, and future leaders of our world. Email Angela at angela.mcmillan@speechanddebate.org for more information, to attend the tournament, or book an interview. We ask that each person requesting media credentials complete an application; please complete this form to apply for media credentials.