Did you know that the National Speech & Debate Association is also an Honor Society for students? It's true!
Every student member of the National Speech & Debate Association Honor Society pledges to follow our Code of Honor. The Code of Honor puts forth five standards for students to uphold: integrity, humility, respect, leadership, and service These standards have been valued by our organization since our founding in 1925 and were officially adopted as the Code of Honor in 2007! Read the full Code of Honor here.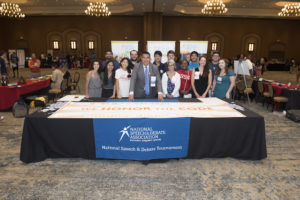 …………………….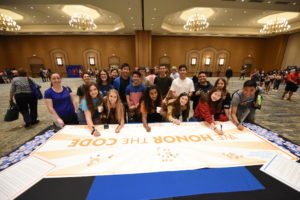 At the 2019 National Tournament, students committed to following the Code of Honor throughout the tournament and beyond by signing a banner. Download a smaller version to print for your team!
Learn more about the Honor Society, how to earn degrees, and other recognition opportunities for students.