Become a Speech and Debate Coach
Make a Difference Through Coaching
Coaches make speech and debate possible! Every team is led by a coach, or team of coaches, who manage the team and teach students the skills they need to succeed in competition and in life. Speech and debate participation is school-based, but anyone can coach, from teachers to grandparents. No prior knowledge or experience is required—we have the training and resources to teach anyone to coach! 
We Provide the Tools and Support
When you become an NSDA coach, you gain access to training tools, curriculum, competitions, and Honor Society recognition for your students. Whether you're teaching speech and debate in the classroom or preparing students to compete in tournaments, we have you covered. Plus, you can get started for free: grants are available for new programs!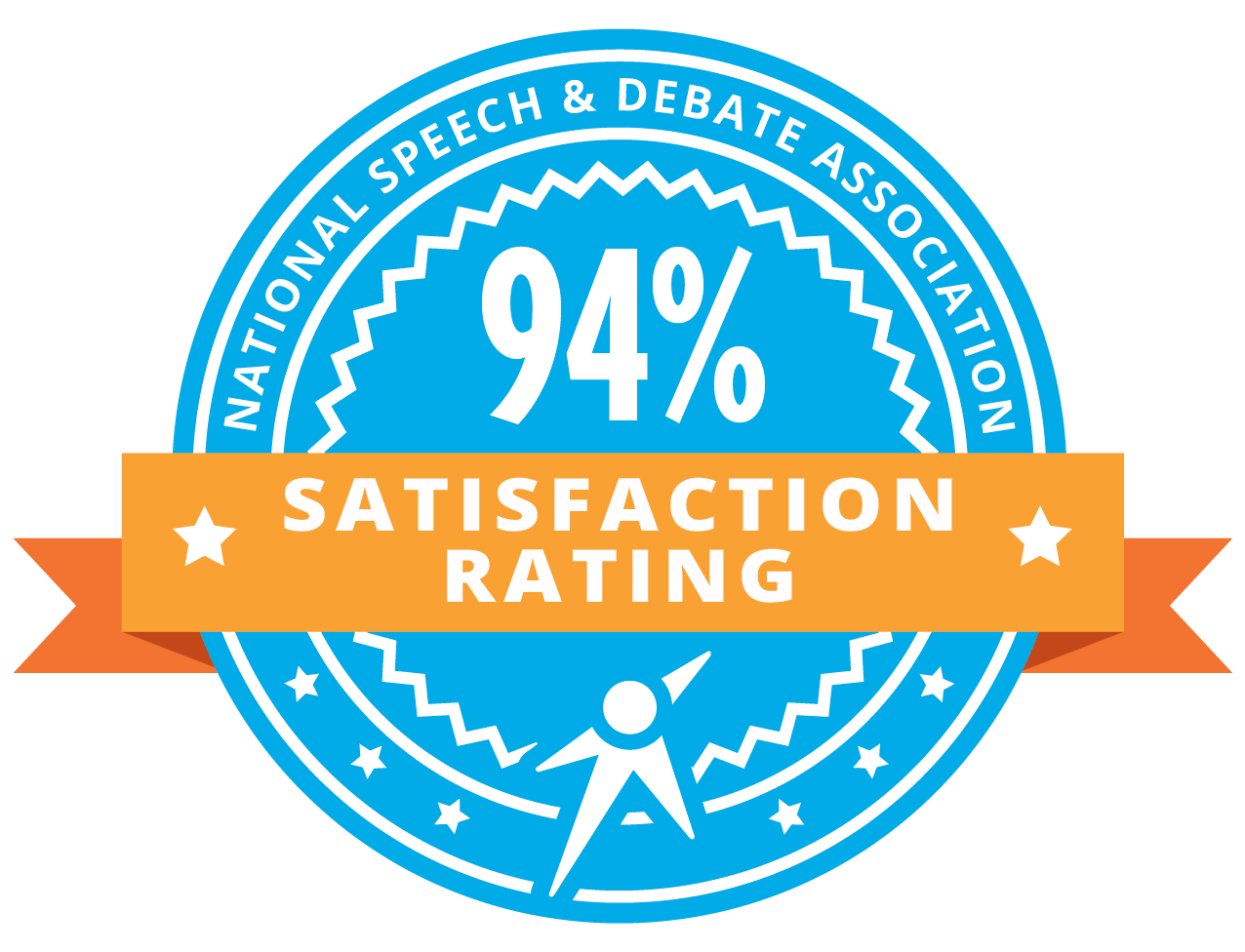 NSDA membership gave me access to the resources that have allowed me to become better at speech and debate and keep a record of my progress.
You have given students the opportunity of a lifetime
Join today and purchase your memberships
Connect with schools in your area
Find tools to teach or coach
Use our kit to pitch a program
What is Speech and Debate?
Speech and debate is a competitive activity that teaches students communication and critical thinking skills they will use in every stage of their lives. Through speaking, debating, and acting, they build confidence and expand their understanding of the world around them. 
With a variety of team and individual competition options, students can choose their own adventure and explore the events that appeal to them. 
Debate involves an individual or a team of debaters working to effectively convince a judge that their side of a topic is, as a general principle, more valid. Students come to thoroughly understand both sides of the topic by considering arguments from all angles. Debate involves a mix of advanced preparation and quick thinking to respond to an opponent. There are events for pairs and individuals.
Two students are debating whether violent revolution is a just response to political oppression.
In speech and debate, acting is classified as Interpretation, because students are interpreting literature and bringing characters to life. Students choose a published work and portray multiple characters without the use of props or costumes: they create distinct characters using only their bodies and their voices. Performances can be funny, dramatic, or a bit of both! There are events for pairs and individuals.
Two students bring a novel about girls who search for friendship amidst slavery to life. 
Students research and write an original speech designed to inform or persuade. Depending on the event, this may be done far in advance to allow for polished delivery or visual aids, or created with limited preparation to teach students to think on their feet. Students compete as individuals. 
A student examines the impacts of hatred in our society. 
This student had 30 minutes to research and practice this speech that predicts the long-term effects of the Green New Deal.