Connect. Support. Inspire.
Issues concerning social justice are more than just topics for speeches or for debate rounds. They affect students, teachers, families, and communities daily. Increasingly, some are choosing violence instead of dialogue in relation to these topics. As an educator, you may feel overwhelmed and unsure how to foster these vulnerable yet critical classroom conversations. Thank you for committing to doing so! Below are some resources to support you as you prepare and engage in this critical dialogue.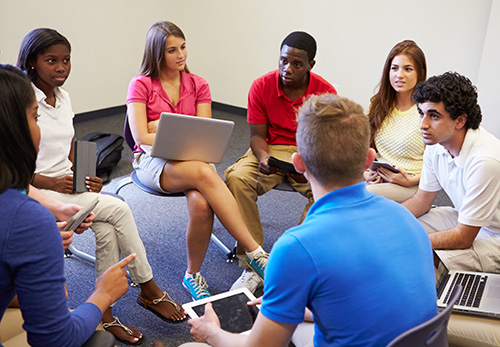 Set shared expectations. Grow together.
Solutions and paths to those solutions may be up for debate, but lived experiences are not. In these critical conversations, your students may want to share personal insights on these social justice issues. These personal insights often come from a place of lived experience. Using these stories allows us to view social justice issues through a critical lens. When having these critical conversations, some students may become uncomfortable. Although you want these conversations to be respectful, please be aware of any ground rules that may limit students from traditionally marginalized and disenfranchised communities from sharing their stories. Please also be aware that students may not feel comfortable sharing their lived experiences—that is okay. 
This collection of resources was compiled through numerous media outlets and academic organizations. If you have a question or concern about a resource featured here, or have material you think we should include, please contact us. 
Choose a Topic of Conversation
We encourage all community members, especially those having critical conversations with students, to consider the words they use. Simply put, words matter. One valuable resource we use at the NSDA is the Conscious Style Guide. Learn more about the words you choose by checking out their website.
Join us in making speech and debate a more diverse, equitable, and inclusive activity.