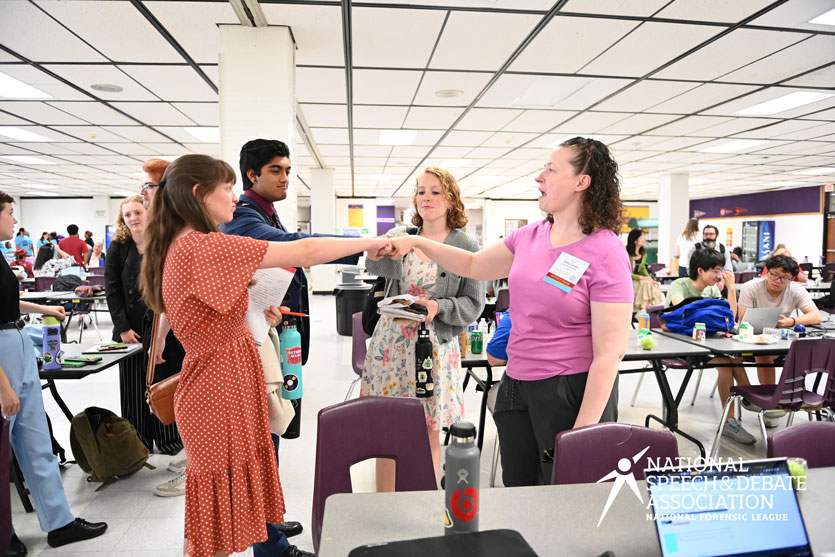 As a speech and debate coach, you wear many hats. You are a chaperone, travel agent, accountant, fundraiser, teacher, researcher, director, mediator, cheerleader—the list goes on. As programs grow or life changes, many coaches find themselves needing additional heads to wear these various hats! That's where assistant coaches come in. Assistant coaches can take many forms, from young alumni, to administrative support, to event-specific leadership. You can even classify peer coaches as assistants of a sort. Whatever form they take, assistant coaches are an incredible asset and a luxury. Extra help means additional funding, and so many programs are already struggling to get the financial support they need. 
We're here to help you advocate for an assistant coach. The length of most speech and debate seasons, the size of your program, and the various events to choose from are all powerful arguments for an assistant coach, both for educational value and for your personal wellbeing.
This guide explores how to assess your needs and goals and craft your pitch. But that's only half of the picture; training an assistant takes time and energy. We'll also explore best practices for hiring and onboarding an assistant.
This course was made possible by the Glenda Ferguson Memorial Fund. Glenda Ferguson was a Hall of Fame coach who led teams in both Texas and Oklahoma. Glenda was known for her mentorship and commitment to supporting others. Throughout the course, we share advice from coaches who assisted Glenda or were mentored by her, as well as other coaches from across the country who hired an assistant, or were one themselves.