NSDA National Conference 2017
Looking Back at the 2017 NSDA National Conference

The 2017 NSDA National Conference was held August 24-27 in Denver, Colorado. Thank you to our generous hosts, Cherry Creek High School and the Colorado High School Activities Association (CHSAA). Attendees earned up to 20 hours of professional development as well as possible graduate credit hours!
For more conference highlights, read the article written by Steve Schappaugh, Director of Community Engagement, published in the 2017 September/October issue of Rostrum magazine.
Special Thanks to Our 2017 Planning Committee
Martha Benham (CO), Don Crabtree (MO), Pam McComas (KS), Steve Meadows (KY), Renee Motter (CO), and Jay Rye (AL)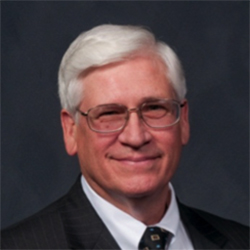 Stephan Turnipseed
Pitsco Education
KEYNOTE | Communication, the Currency of the 21st Century
Thursday, August 24 • 7:00 p.m. MT

Stephan Turnipseed is the Executive Vice President and Chief Strategy Officer for Pitsco Education. Pitsco Education is a world leader in 21st century hands on, project based, personalized learning. Turnipseed is an education thought leader, strategist and entrepreneur. He is the former President of LEGO® Education North America and also led the team at Destination Imagination, an experiential learning company focused on creativity and hosting the world's largest celebration of creativity.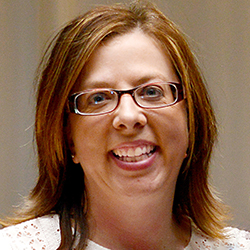 Renee Motter
2017 NSDA Educator of the Year
KEYNOTE | Elevating Voices: The Power of Speech and Debate
Saturday, August 26 • 12:15 p.m. MT

Renee Motter, 2017 NSDA Educator of the Year, earned a double major in English Education and Biblical Studies from Northwestern College in Minnesota, later earning a Master of Arts in Curriculum Development and Instruction. Renee has been teaching English for more than 20 years. In addition, she coordinates the Talented and Gifted program and is the head Speech and Debate coach. Having seen the power of both collaboration and speech and debate, Renee hopes to encourage others to come together to find solutions that are best for students including finding ways to help more students access the benefits and learning afforded through speech and debate.
Thursday and Friday Venue

Hilton Garden Inn
Denver Tech Center
7675 East Union Avenue
Denver, CO 80237



TRAVEL TIME
« approximately an 8-minute drive
between the two venues »
Saturday and Sunday Venue

Cherry Creek
High School
9300 East Union Avenue
Greenwood Village, CO 80111
More than 40 proposals were accepted to the inaugural National Conference for speech and debate in 2017. Check them out below!
Argumentation and Rhetoric: A Gateway to a Limitless World
Presenters: Renee Motter, Air Academy High School, Colorado, and Pam McComas, NSDA Board Member, Kansas
Literacy is the key to expanding our students' world. Argumentation and rhetoric are fundamental components in advancing this goal to prepare students to become responsible global citizens. Language arts teachers must promote the communication and rhetorical arts. Students have to critically understand a plethora of information to determine the argument(s) being made by a speaker or an author and decide on the legitimacy and sound logic of same. One challenge facing educators is how to get students to demonstrate competency and still be creative in this rhetorical process. In an interactive format, these presenters will utilize a variety of techniques and best practices: using close reading strategies to determine the author's argument(s), utilizing effective rhetorical devices in developing arguments, and making, writing, and presenting these arguments in a creative manner. By using a variety of resources, the presenters will illustrate the use of rhetorical devices in argumentative discourse and testing the validity of evidence in support of these argument(s).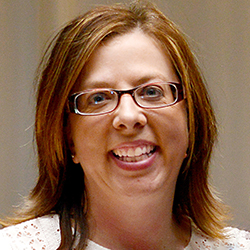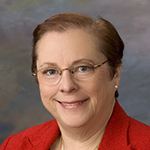 Becoming the "Go-To" Person for Your Speech and Debate Program
Presenters: Susan Knoblauch, Illinois High School Association, and Jan Heiteen, Downers Grove South High School, Illinois
What would your program be like if you were the person who came to mind every time someone said they need X, Y, and Z? Becoming the go-to person in your profession takes consistent, clear, and laser-focused effort. You must be bold in your beliefs and teaching, and you must be seen as a resource in your community. Sound difficult? It's not difficult, but it takes getting a few things nailed down with crystal-clear precision and accuracy, so that people know EXACTLY what you do and who you serve.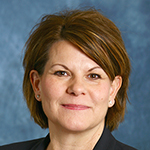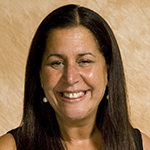 Being an Educator of Significance: 21 Keys to Character and Leaders in the Classroom and Beyond
Presenter: Jill Lofald, Duluth Denfeld and East High Schools, Minnesota
Coaches are the most significant people in students lives. Knowing the impact we have on our students, what steps do we take to educate ourselves on how to be the best coach possible. We will go through a series of questions like: Why do you coach? What does it feel like to be coached by you? How do you coach? How do you define success in your coaching?How intentional is your coaching? We will unwrap the five stages of coaching and finally talk about the steps in teaching character (in our students and our coaching staff) through competitive speech and debate.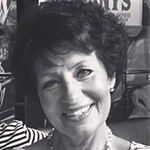 Bridging the Gap: Establishing Successful Curricular and Co-Curricular Opportunities in an Urban District
Presenter: Manuel Halkias, Canton McKinley High School, Ohio
As a 30-year veteran coach of speech and debate in an urban high school, Manuel Halkias' hope is to shed some light as to how speech and debate can be brought into the classroom. He teaches advanced levels of English, AP Seminar, and competitive speech, and he builds the skills learned in this amazing activity into the curriculum. He hopes to share his experience with this and give insight as to how to further include the skills developed in our activity in our own classrooms and in other classrooms in our schools. They fit perfectly!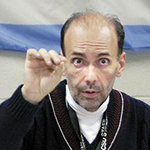 The Coaches Code of Ethics: Aren't We the Adults?
Presenter: Jay Rye, The Montgomery Academy, Alabama
This presentation will cover the Coaches Code of Ethics, including the rationale for the code, how the code was developed, and what served as the foundation for the code. After the presentation, there will be a general discussion among the attendees about the Coaches Code of Ethics.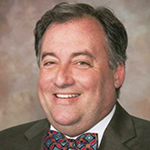 Congressional Debate Across the Curriculum
Presenter: Jay Stubbs, Bellaire High School, Texas
Congressional Debate has more applications than the competitive speech and debate tournament. This session will explore how the skills learned in Congressional Debate (including legislative writing, research, speech construction, and refutation) can be applied to other parts of the school curriculum (social studies, language arts, etc.).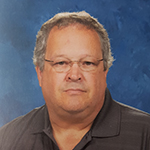 Connect with Teaching Materials
Presenters: Lauren Burdt, Lauren McCool, and Steven Schappaugh, National Speech & Debate Association
On Friday evening, as part of our CONNECT session, attendees will have an opportunity to network and get to know other educators from around the country. The session will have three competition event-focused rooms: one for interp, one for public speaking/public address, and one for debate. Attendees may select a room and are welcome to move between rooms during the session. Before this session, please brainstorm any new types of resources or classroom materials that you would find helpful as you journey through your school year or season.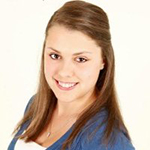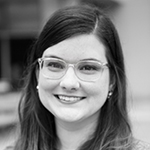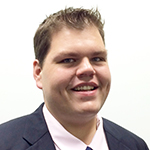 Controlling the Chaos
Presenter: David Huston, Colleyville Heritage High School, Texas
Many of us are expected to not only teach regular classes, but also manage multiple events within a classroom. This session will give practical lessons on how to juggle all of those things and still keep your sanity.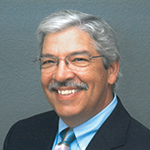 Critical Linkages: From High School, to College, to Career
Presenter: Kevin Minch, Truman State University, Missouri
Forensic education at the high school and college levels should not be viewed as isolated endeavors, but rather as a pathway of education and community building that incrementally prepares students for advancement intellectually and socially. Practicing educators face the immediate concern of creating meaningful relationships between students and coaches at both levels that can be mutually beneficial while preparing students for collegiate experiences, should they elect to pursue them. Additionally, one of the strongest arguments in a forensic educator's arsenal, when advocating for their program, is to make connections to college and career readiness objectives—particularly in the present political and budgetary climate. This session approaches the goal of common community in forensic education from two perspectives: that of building relationships between high school and college teams, and that of using the high school experience to advance the longer term goals of college and career readiness.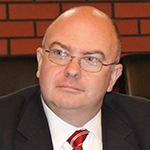 A Day of Discourse, Dialogue, and Debate
Presenter: Jeffrey Miller, Marist School, Georgia
Challenged to create a day that centered around teaching students to learn how to "agree to disagree," Jeffrey Miller created an Informed Discourse Day for the upperclass students at his school. The day focused around social justice and challenged all students to engage in discussions, dialogue, and debate. After completing this successful day, he realized this is something that could be modeled at any school across the country. The day not only had non-debaters learn about a social justice issue and engage in a topic they wouldn't in their core classes, but it also offered the student body a spotlight on the members of the speech and debate program.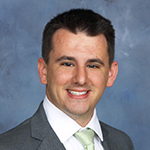 Debate: A Model of Effective Argumentation Instruction
Presenters: Heather Walters, Missouri State University, and Kristen Stout, Greenwood Laboratory School and Crowder College
This panel is for any instructor who teaches or is interested in teaching courses in argumentation at the high school or college level, as well as for any debate coach who would like to learn more about how debate can provide a practical mechanism for introducing argumentation theory concepts to students. The presenters will discuss the format and structure of an argumentation course that uses debates as a base activity, as well as how argumentation theory informs debate practice at all levels. The goal is increasing knowledge for students on what constitutes an effective argument as part of a conversation on how debate education can improve critical thinking skills and the quality of civil discourse in society.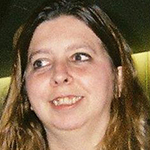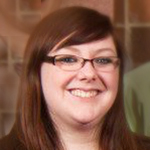 Developing a Champion Oratory in the Classroom and Beyond
Presenter: James Harris, Andover High School, Kansas
This session will focus on the structure and practices that go into making a nationally competitive Oratory. Discussion will center on the idea that this can be done all while competing on a local circuit with primary instruction happening in a curricular setting.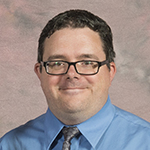 Discovering Your Voice: A Perspective on Helping Students of Color Excel in Forensics
Presenter: Dr. Tommie Lindsey, Jr., James Logan High School, California
Having had a successful 40-year career teaching a diverse population of students in the Bay Area, Dr. Lindsey has been able to develop some unique techniques for helping students be successful in forensics as well as in their lives after high school. More than 90% of his students move on to four-year colleges and have been able to carry their commitment to social justice and their dedication to service well beyond the classroom. They are only capable of doing this because they have discovered and developed their own voices in forensics and have grown to embody their team's mantra of being "voices for the voiceless."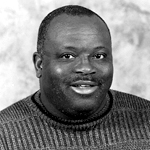 The Educator as Journalist: How the Techniques of Journalism Will Transform Your Classroom Communication
Presenter: Bob Ickes, Leland High School, California
After a nationally recognized high school speech career, Bob Ickes used the deadline-management, research, and oratorical skills he learned in Extemporaneous Speaking and Original Oratory to forge a 30-year career in print journalism and book publishing. He has written for and/or edited at The New York Times, Newsweek, New York Magazine, Vogue, Details, Brill Media, and Inside.com, and has profiled Tom Stoppard, Tony Kushner, Paul Simon, Christopher Durang, Glenn Close, Sigourney Weaver, Samuel L. Jackson, and Audra McDonald, among many others. Bob never lost touch with his NSDA roots, and in the past five years alone, he has coached 30 qualifiers to the National Tournament in Original Oratory. In this seminar, he will explain how he has used career lessons to help those students and the 100 orators he coaches every year for Summit Debate and InterProd. Bob will also demonstrate how teachers can best inspire students to channel their communication skills into media careers. More important, he will produce a variety of teaching tools to empower educators to use the fundamentals of journalism—interviewing, researching, sourcing, point of view—to better know, understand, and motivate their students in the classroom.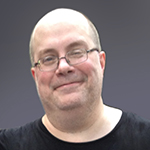 Elevating Achievement: Maximizing Your Squad for Both In-State and NSDA Competition
Presenter: Adam J. Jacobi, Wisconsin High School Forensic Association
Before students can register for NSDA district tournaments, they must earn points participating in local contests. This underscores the important relationship between state associations and the NSDA. However, event rules, judging standards, and contest protocols don't always align, plus a squad of diverse ability levels and interests in competition can leave a coach with much to balance. This session will showcase best practices of developing squad competition philosophies, using tools like NSDA merit points, degrees, and rankings to motivate students, and approaches to goal-setting and measured attitudes with students of varying success.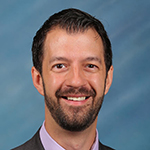 Ending the Debate: Evaluating Student Responses to Changing Incentive Structures
Presenters: Jonathon Shapiro, American University, Adam J. Jacobi, Wisconsin High School Forensic Association, and Anna K. Weixel, Michigan State University
There's no golden formula for making a strong debate performance, but too often coaches and camps stress finding one strategy as a path to success. This session focuses on how to teach students to adapt their style to variations in the rules and methods of adjudication for Congressional Debate. We take participants through different variations of Congress and similar competitions, and then lead them through a few exercises that can be implemented in their programs back home to help their students expand their toolbox.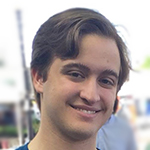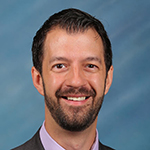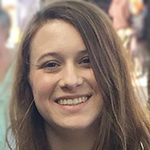 Engaging Students Over the Long Term
Presenters: Sandra J. Berkowitz, Ph.D., and R. Shane Stafford, The Blake School, Minnesota
Developing students' critical thinking and critical communication skills through classes and extracurricular activities is more important than ever. Often as teachers and coaches, we work with students through four years in high school and, in some instances, over seven years if we have students beginning in middle school. In this session, we discuss ways to track student progress and development through the use of rubrics, videos, and collaborative technologies, which allows students, teachers, coaches, and even parents to understand and critically evaluate the evolution of argumentation, style, and delivery.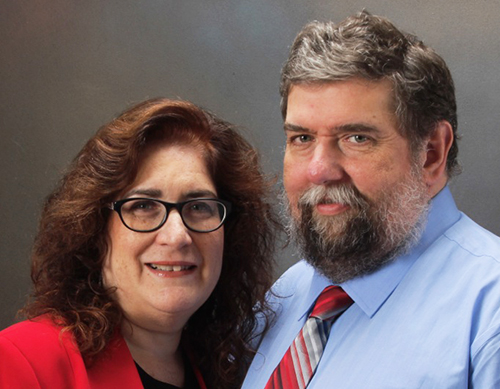 Ensuring Access to Speech and Debate for Students with Disabilities
Presenter: Thomas Mayes, J.D., Iowa Department of Education
This session will review federal laws that require schools to provide students with disabilities an equal opportunity for participation in extracurricular and nonacademic activities. Mayes will explain how those laws apply to speech and debate competitors with disabilities, and the support that schools and associations may be obligated to provide.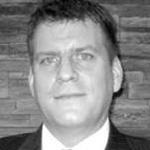 Envisioning a New Standard for Speech, Debate, and Communication Education
Presenters: David A. Yastremski, Ridge High School, New Jersey, and James Weaver, National Federation of State High School Associations
Over the past several decades, many organizations have created standards dealing with speaking, argumentation, listening, and media literacy. For educators, such standards provide direction toward helping students, of all ages, develop their voice and confidence as communicators. On a policy level, such standards help states and school systems recognize the communication discipline as a significant, relevant, and purposeful course of study, worthy of its own identity in licensure, state/school requirements, and overall contribution to the whole child. Along with members of the National Communication Association, the International Listening Association, and the National Association for Media Literacy Education, the current standards will be reviewed, in order to consider how they currently function in our K-12 classrooms in order to raise the question whether bridging the organizations can foster and promote a new vision of communication education.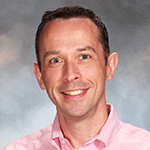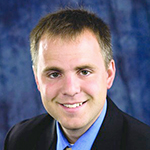 From Aristotle to 21st Century Skills: Redefining the Public Speaking Process
Presenters: David A. Yastremski, Ridge High School, New Jersey, and Harry Strong, The Potomac School, Virginia
With the advent of new technological tools and platforms, communication has evolved to new heights in the past 20 years. Schools are investing in more technology than ever and developing Bring Your Own Technology policies so teachers and students can integrate digital literacy and media into their teaching and study. This workshop will introduce various ways to incorporate cloud-based services (such as Google Drive, Docs, and Forms) along with BYOT options to help bring the art of public speaking, from design to presentation to reflection, into the 21st century.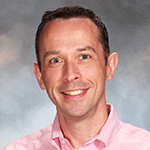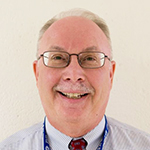 Fundraising Opportunity: Debate Big Questions for Big Bucks
Presenters: Lauren Burdt, Katie Hines, and Steven Schappaugh, National Speech & Debate Association
Earn money for your team or classroom by hosting a new debate event, Big Questions! Do three rounds with your class, team, or tournament, and receive up to $1,700. The accessible format and flexibility in how you hold your event makes it easy to use Big Questions to fund debate competition, buy classroom materials, or introduce debate to students in a low pressure environment. Learn about the interdisciplinary topics, how your students can qualify for Nationals, and receive advice from educators on ways to integrate Big Questions into your classroom or team.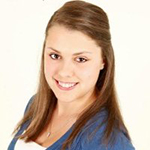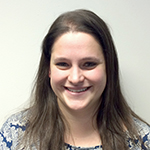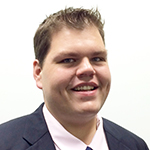 The Future of NSDA Professional Development
Presenters: Lauren McCool and Steven Schappaugh, National Speech & Debate Association
As your newest "go to" person for diamond awards, coach service citations, resource development, and much more, Lauren McCool, along with Steven Schappaugh, will share recent staffing updates and enhancements planned to traditional resources offered by the NSDA. Additionally, the Association is excited to offer new opportunities for coaches to participate in an online professional learning community. Available later this fall, this dynamic platform will offer resource sharing, collaboration, and self-paced courses. Learn what's new and share your feedback in this interactive session!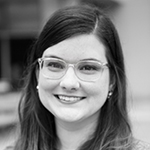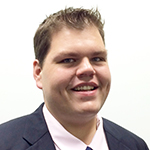 The Gender (Speech and) Debate: Gendered Microaggressions in the Forensic Community
Presenters: Harry Strong, The Potomac School, Virginia; Richard Glover, McClintock High School, Arizona/Southwest Speech & Debate Institute; and Meagan Kowaleski, Success Academy Charter Schools
After years of coaching strong and talented young women, the panelists have grown increasingly concerned about the problems women face in achieving the success they desire. Equally concerning is our community failing to live up to young women's needs and expectations. Using research conducted over three years, combined with years of coaching experience, the panel will discuss the challenges faced by young women in our community, and possible steps we can all take to make this community a place where the voices of these our amazing young women get the audience they deserve.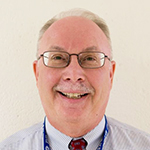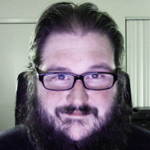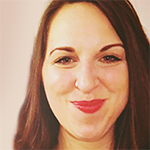 Great Books Inspire Great Arguments
Presenters: Serge Danielson-Francois and Erich Heiden, Divine Child High School, Michigan
The panel will share the coaching strategy they have pursued for their Policy and Public Forum teams over the last three years. They see every resolution as an opportunity to acquaint or re-acquaint their students with the classics of Western literature. They have used John Stuart Mill's Considerations on Representative Government to explore elections, Cicero's De Officiis to explore the custodial authority of the school, and Karl Popper's Logic of Scientific Discovery to explore scientific determinism. Participants will be guided through the critical steps from Chaim Perelman's Realm of Rhetoric to move from argumentation that insinuates self evidence to the meaningful clash of contested truths.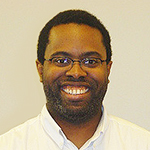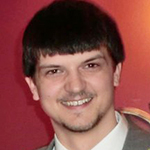 How to Use Technology to Foster a Cohesive Speech and Debate Team
Presenter: Julie Roos, Canyon Springs High School, Nevada
It's 2017, yet a lot of us are still coaching like it's 1984. Whether you're a veteran or this is your first year coaching, you've probably asked, "What can I do to make this the best season ever?" There are myriad things one can do to accomplish that goal, but Julie Roos is here to tell you about the ones that speak to her the most. In this session, you'll learn how to take that smartphone in your pocket and turn it into the assistant coach you've been begging your school to give you the budget for. See how to use everything from GSuite to Unhangouts to Edmodo to connect with your team. So, before you do something that might give your devices a virus, learn how to use technology to foster a cohesive speech and debate team.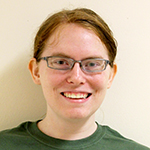 International Best Practices: Strategies for Teaching Debate to First and Second Language Learners
Presenters: Randall Martinez, Christopher Columbus High School, Florida; Athena Lao, Bulgarian English Speech Tournament (BEST) Foundation; and Al Schleicher, Los Angeles Leadership Academy, California
The world of debate is much closer than we initially think. From Latin America to Europe, what is successful in the squad room? Our colleagues across the globe are using debate as a pedagogical tool for teaching students at every language level. This interactive session will provide participants with international strategies to teach debate to all language learners. Come to this session to find out what teachers are doing to move their students toward mastery, and the available opportunities to reach within and across borders.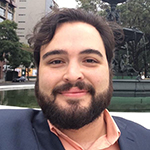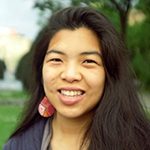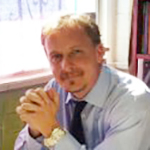 Interp: Bringing Characters to Life
Presenters: Joe and Pam Wycoff, Apple Valley High School, Minnesota
This session will address the basics of oral interpretation, not only as they apply to competition, but also how they apply to the inner workings of effective interpersonal (even intrapersonal) communication. Bringing characters to life means that we bring meaningful communication to life—and with that comes an understanding of the power and potential of both verbal and non-verbal communication. Understanding Interp skills and creating believable characters transcends the competitive realm. One becomes more than a good performer: each person becomes a master storyteller, a teacher of didactic messages that are creative, relevant, and transferable to many personal and pragmatic walks of life. Joe and Pam believe in the power of the spoken word—the power of words and honest emotions and discernible truths—and how "Interp" and "character building" are valuable building blocks to create some real latitude in the Communication Process of Speaker, Message, Listener, and Feedback. This session will be from one teacher to another; it will focus on offering a differentiated learning style that just might turn the light bulb on for some kids.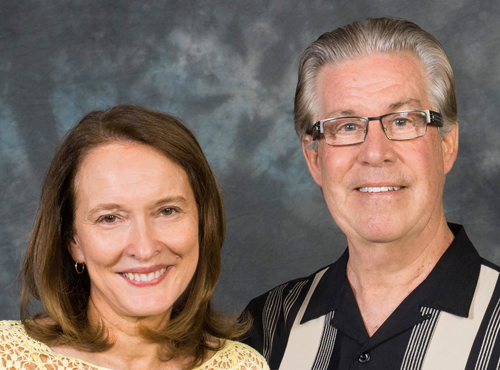 Investigating and Addressing Gender Differences in Debate
Presenter: Shuntá Jordan, Pace Academy, Georgia
In this interactive session, participants will investigate gender differences in speech and debate. By understanding the issues faced by students in the classroom and debate spaces, participants will reflect on how actions and inaction foster and perpetuate beliefs of gender inequality and in response, come up with solutions to better serve all students.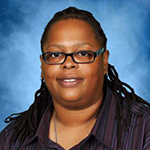 NFHS Services and Opportunities
Presenters: Kevin Minch, Truman State University, and James Weaver, National Federation of State High School Associations
Beginning in 1977, the National Federation of State High School Associations took over leadership of the national Policy Debate topic selection process after more than 50 years of management by the National University Continuing Education Association (now UPCEA). Since that time, with the help of representatives from the NSDA, NCFL, NDCA, and most active debate states, the process for selecting the annual debate topic has become increasingly refined and efficient. Yet recruiting new authors and expanding participation in the process remains a challenge. This session aims to enhance participants' understanding of the topic selection process while informing the community about steps they can take to participate as authors, reviewers, and/or state delegates.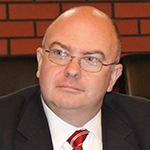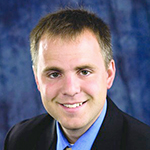 Researching the Activity: What Factors, Detractors, and Elaborators Need to Do
Presenters: Dr. J. Scott Baker, University of Wisconsin-La Crosse, and Adam J. Jacobi, Wisconsin High School Forensic Association
In 2015, two national surveys were conducted as part of a dissertation at Texas A&M University. 434 coaches completed the first survey, which addresses the lived experiences of coaches: impacts, educational benefits, personal sacrifices, and interactions with students during their coaching years. 1,050 alumni completed the second survey, which addresses the perceived influences and personal experiences of students who competed in forensic activities while in high school: academic influences, difficulties, strengths, team interactions, relationships with coaches, and benefits after graduation. This research has resulted in numerous articles over coach and alumni experiences. However, as a whole, additional research in forensic activity is needed. This session discusses results of research, articles in progress, and also what steps should be taken to continue research in forensics as a community.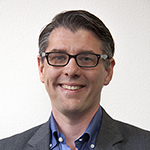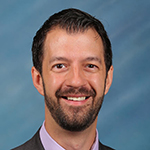 Riding the Zombie Wave: Apocalyptic Strategies for Advancing Argumentation Skills
Presenters: Kevin Minch and Jared Young, Truman State University, and Tyler Unsell, Park Hill High School, Missouri
The panelists will explore three aspects of the Zombie Scholars Academy curriculum that can be deployed in teachers' own classrooms. The session will begin with a brief orientation to the approach of zombies as a metaphor. The bulk of the session will be devoted to the discussion of specific strategies including: (1) The Zombie Apocalypse Survival Debate; (2) The Bug-Out Bag Survival Supply Discussion; and (3) Disaster Preparedness PUblic Service Announcement Argumentation. Copies of lesson plans derived from the programming will be shared.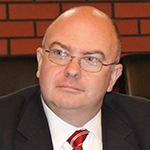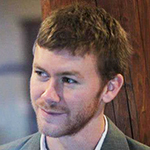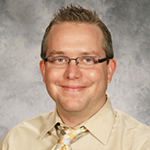 Sentenced to Success: Speech and Debate as a Tool for At-Risk Youth
Presenter: Megan West, Broward County Public Schools, Florida
Now in its fifth year of implementation, the Broward County Public Schools Debate Initiative has taken its Communicators in the Classroom program to new classrooms. With the addition of three alternative high schools and two juvenile justice detention centers, the BCPS Debate Initiative is utilizing speech and debate in a whole new way—to rehabilitate at-risk youth (many of whom have been arrested/sentenced to time in special facilities). This session will provide an inside look into the newest chapter of this special program with takeaways that can benefit ANY coach to help ALL students struggling with grades, discipline issues, and/or real life consequences.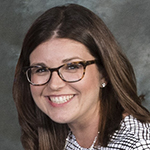 Speech 1: A Trimester Course Aligned to the Common Core
Presenter: Steve Meadows, Danville High School, Kentucky
Based on his thoughts and observations from 26 years of teaching, Steve Meadows will walk teachers and coaches through the units he teaches in his Speech 1 course. Included will be a daily lesson plan calendar, all handouts and descriptions of books and videos used (many from the NSDA website), and a chart showing which Common Core standards each unit seeks to serve (all serve multiple standards). He will also include his personal rationale for the sequence of courses and how they serve the psychology of the development of beginning speakers as they cope with stage fright (practical tips like when they talk to the chalkboard versus talking to an audience, when they move out from behind tables, etc.).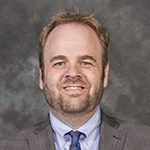 Speech and Debate as Transformative Community Engagement
Presenters: Jeff Joseph, Kent Denver School, Colorado, and Ashley Murphy, Unionville High School, Pennsylvania
This panel will focus on the role of speech and debate in teaching kids skills that transcend the classroom and the tournament and create connections with their communities. The speakers will explore the ways that speech and debate is transforming the way we engage with our communities as well as the way we can use debate as a tool for transformative dialogue and change in society. The goal of this seminar is to give debate teachers and coaches materials and tools to demonstrate the need for speech and debate as part of the curriculum and to market speech and debate to administrators, school boards, parents, and kids. Additionally, this panel will teach ways that kids can use their speech and debate skills to create community connection and engagement. Whether it is by starting a mentoring program within a team or by hosting a local debate watch, speech and debate teams are able to use the skills that they are practicing to enrich their environments.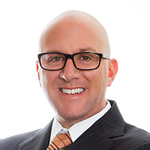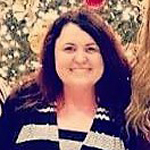 Teaching Speech as a Debate-Minded Coach
Presenters: Andrew Dolberg, Champion Briefs; Martin Page, Delbarton School, New Jersey; and Lexi Tippings, Champion Briefs
Coaches are expected to wear many hats while guiding their team members toward success. For debate-minded educators, a lack of experience in theater or performance art may make speech events seem daunting. Thankfully, the same skills used to help debaters win rounds can be applied to help your speech students approach their events in a whole new way. Join us for an interactive discussion on utilizing skills and experience from coaching Public Forum, Lincoln-Douglas, and Congress to help students understand and master speech events. The session will also include a discussion of the relevance of the analytical skills emphasized in the English and History classroom to coaching performance and argument in Interpretation, Original Oratory, and Extemporaneous Speaking.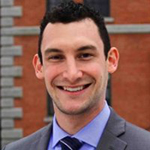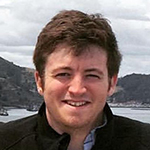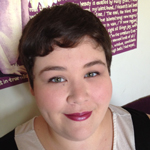 To Be or Not To Be: That is Debatable!
Presenters: Mary Gormley, Montville High School, New Jersey, and Jeff Stutzman, Concord High School, Indiana
Problem solving when approaching and interpreting a complex text such as Hamlet by William Shakespeare can be daunting. The purposes of the activity to be presented is to identity the rhetoric and subtext of the text, as well as implement primary and secondary sources, that validate or invalidate the argument, Resolved: Hamlet is mad. This presentation will explore an alternative, nontraditional approach to research and analysis as an effective means of exploring the social, political, and psychological implications of Hamlet's behavior. Through debate, participants will demonstrate a more comprehensive understanding of the psyche of the tragic hero. Alternate resolution: Had he lived, Hamlet would have been a king "most royal."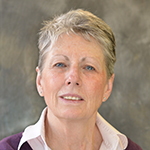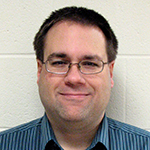 Title I Schools: Rural or Urban, from Surviving to Thriving
Presenters: Dr. J. Scott Baker, University of Wisconsin-La Crosse; Victoria Beard, Spring Woods High School, Texas; and Grant Thomas, Strive Prep – Smart Academy, Colorado
Is speech and debate thriving or just surviving in Title I schools? This session will focus on both rural and urban Title I schools and the unique obstacles they face in sustaining programs. The panel will present helpful tools and tricks for coaches at Title I schools looking to grow their programs as well as useful information for coaches and district committee members hoping to support the teams in their district.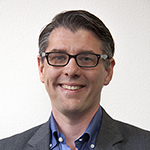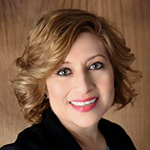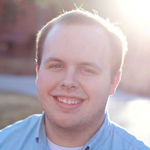 Understanding Strategies for Teaching Common Philosophical Text
Presenter: Jim Dornan, Longmont High School, Colorado
This session will give a layman's explanation of common Lincoln-Douglas philosophical positions with suggestions on how to teach them to your debaters so they will become active participants in critical thinking in the activity.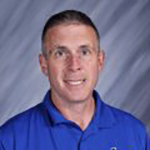 Using Extemporaneous Speaking Strategies to Elevate AP Writing Scores in AP History and AP English
Presenters: Dario Camara and Jenny Cook, Summit Debate, Florida
The best practices for garnering success in Extemporaneous Speaking can now be used to take your students in AP classes to the next level. By teaching students how to answer and develop an extemporaneous speech on AP topic areas and short answer questions, you give them an edge not only on timed writing strategies but on mastering critical thinking skills. This workshop session will present lesson plans and collaborative teaching strategies designed to promote success in AP throughout the year and boost scores at the end!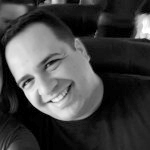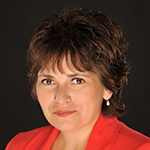 Using Technology to Benefit Your Speech and Debate Team
Presenter: Ian Panchèvre, Prepd
Modern technology has the potential to revolutionize speech and debate. In this session, Ian Panchèvre (Founder of Prepd) will discuss existing tools designed specifically for our community and explore new ways that debate-specific resources can be integrated into the classroom. This session will include an open Q&A period, allowing audience members to explain their technological needs and find possible solutions to bolster the educational outlooks of our students. By attending this workshop, you'll play an integral part in shaping the future of speech and debate technology.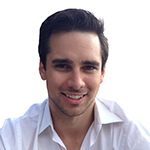 Welcome to My World: Developing a Partnership with Your Principal
Presenters: Byron Arthur and Dr. Joseph Murry, Jr., Holy Cross School, Louisiana
Attendees will have an opportunity to hear the story of how a coach introduced the activity and made the principal an advocate of the program in the building. Topics include ways to educate the administrator about the peculiarities of the activity; motivating the administrator to support the program financially; how to justify expanding a coaching staff through the traditional hiring process; the expectation of the school administrator; and ways to develop communication and trust between the coach and administrator.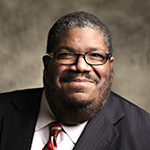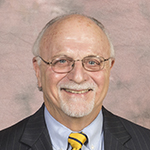 What is Policy Debate? No, It Isn't That Complex
Presenter: Shawn Briscoe, St. Louis Urban Debate League, Missouri
This session introduces new coaches and educators to the Policy Debate format. Contrary to popular opinion, Policy Debate is an incredibly simple format with sound pedagogical structures that promote learning. In this session, the presenter uses a straightforward approach to introduce coaches and educators to the concepts at the heart of Policy Debate.