New Coach Quick Start Guide
Welcome to the world of coaching competitive speech and debate!

We're committed to helping you transition to this new role and find success in the National Speech & Debate Association. We are here for you every step of the way.
Please do not hesitate to contact our Education and Recognition Coordinator Lauren McCool with any questions you may have.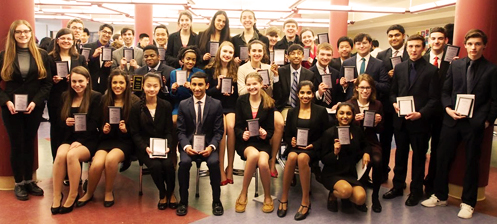 Wondering how to get started? Wanting to lay a firm foundation for your new team? Take our free, self-paced New Coaches Training course that covers many of the things a new coach needs to know and do to get the season underway!
Resource Spotlight
Learn what to expect competing in a variety of speech and debate events. Each one-page guide features unique student and alumni perspectives from across the country. Great tips for new coaches and students alike!