1. The best way to transfer a student is with their NSDA ID. To find it, please:
a. Navigate to your account page.
b. Use the "search records" button on your left-hand vertical menu of your account page to search for the student's name or email address.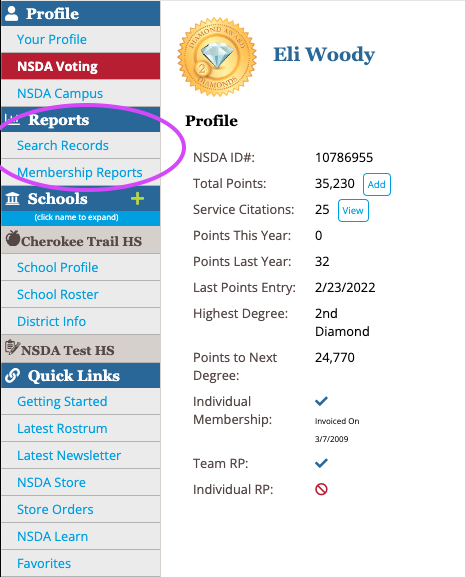 c. Copy their NSDA ID number.
2. Navigate to your school roster page.
3. Select "add student" next to the Students tab at the top and paste their NSDA ID.

4. This should create an approval banner across the page for you to approve and "create new."