Have you ever wished you had a road map to help you teach speech and debate? We have consulted expert coaches to create the Start Here series to act as your guide while navigating a new event or refreshing your instruction. These easy to follow lesson plans are backed up with ready-to-use resources and materials. Lessons, videos, and textbooks are included with NSDA school membership. Explore each collection to preview what students will learn, or join today to access the materials.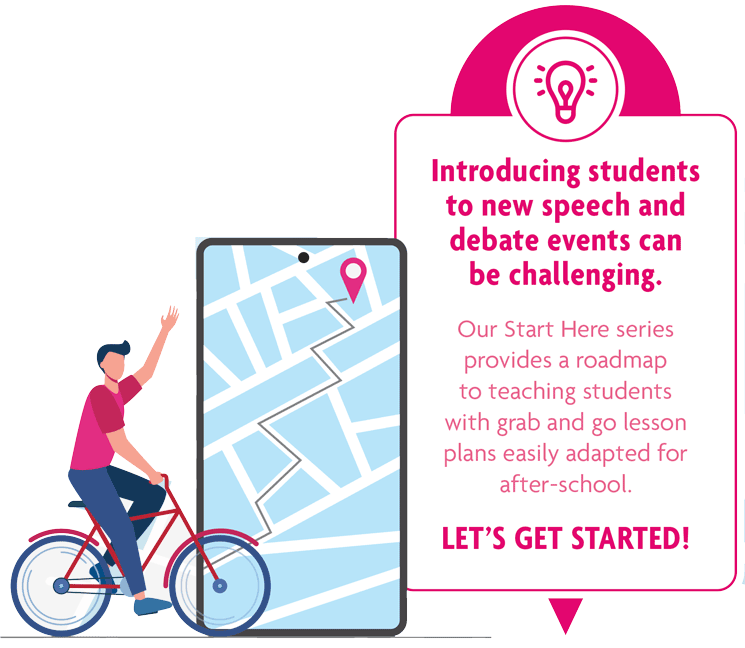 Middle School Interp
Interpretation centers upon a student selecting and performing published material and appeals to many who enjoy acting and theater.
In Interp events, students perform a cutting (a selection of one or more portions of a piece) of a play, short story, or other published work. Students may portray one or multiple characters and may "pop" from one character to another. Each character should be uniquely distinct with vocal, physical, and emotional choices carefully thought out. No props or costumes may be used. Interp events are ten minutes long with a 30 second grace period.
This collection covers Humorous, Dramatic, and Duo (partner) Interp.