Asian American and Pacific Islander Heritage Month
In celebration of Asian American and Pacific Islander Month in May, we have created a poster series featuring speech and debate coaches and alumni! In addition, you'll find a literature collection featuring stories by or about people who identify as Asian American or Pacific Islander.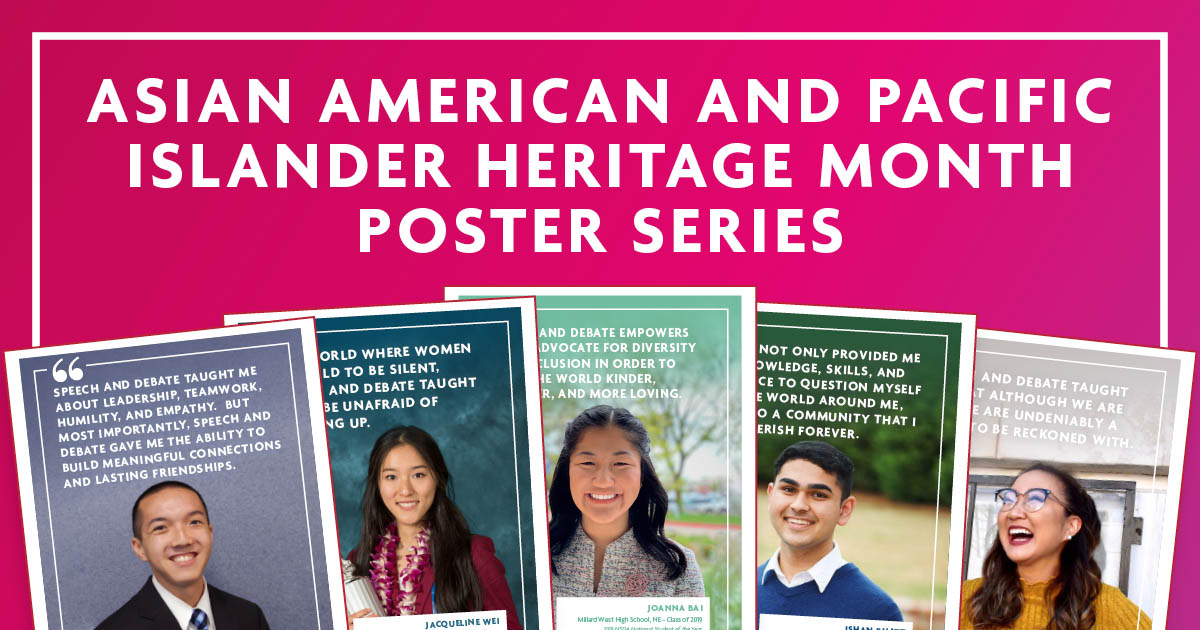 NSDA Poster Template
You can make your own posters featuring current students, coaches, or alumni from your program! Download the template below and follow the instructions to start creating.
This resource is provided under the framework of our Honor Society. We ask that you please feature individuals who live by our Code of Honor.
Literature Collection
Looking for literature for a speech event? Check out our collection of works by Asian American and Pacific Islander authors.

We believe educators featuring topics, themes, and issues that impact an assortment of peoples and our society at large can create more informed global citizens and a space where students feel heard, welcomed, and encouraged to learn. Visit our Diversity and Inclusion page for specific competitive resources to diversify the subject matter at your tournament, classroom, or practice.