We invite you to commemorate Women's History Month at your school or in your classroom with our literature collection and special poster series featuring speech and debate coaches and alumni.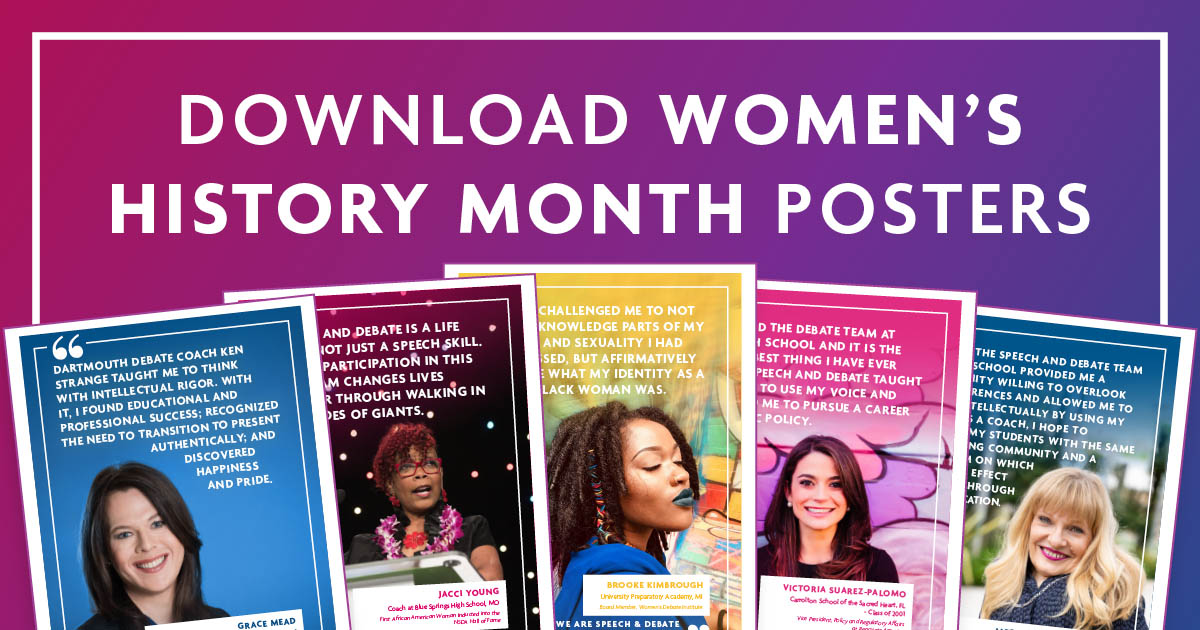 NSDA Poster Template
You can make your own posters featuring current students, coaches, or alumni from your program! Download the template below and follow the instructions to start creating.
This resource is provided under the framework of our Honor Society. We ask that you please feature individuals who live by our Code of Honor.
Thank you for celebrating the month! This month and every month, we invite you to incorporate issues important to women into your speech and debate activities. Explore our Extemp questions, Impromptu questions, and Congress legislation focused on these important issues. Women's History Month Congressional Debate legislation is also featured on our topics page for March 2020.