Inspired by recommendations from the LGBTQ+ Coaches' Caucus, we have created a series of classroom and tournament resources to celebrate Pride Month. We invite you to commemorate the month in your school or community with our special posters featuring speech and debate coaches and alumni! In addition, you'll find a literature collection featuring LGBTQ+ stories and recommended texts for historical context to enhance your next practice, classroom, or tournament experience during June and beyond. Get started below!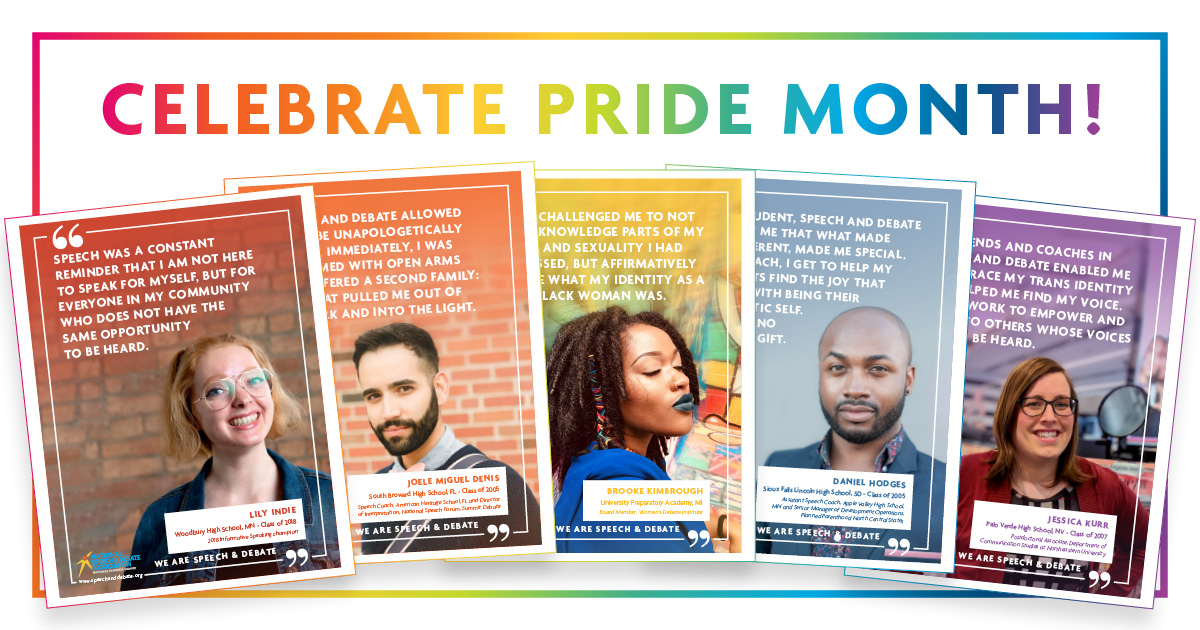 NSDA Poster Template
You can make your own posters featuring current students, coaches, or alumni from your program! Download the template below and follow the instructions to start creating.
This resource is provided under the framework of our Honor Society. We ask that you please feature individuals who live by our Code of Honor.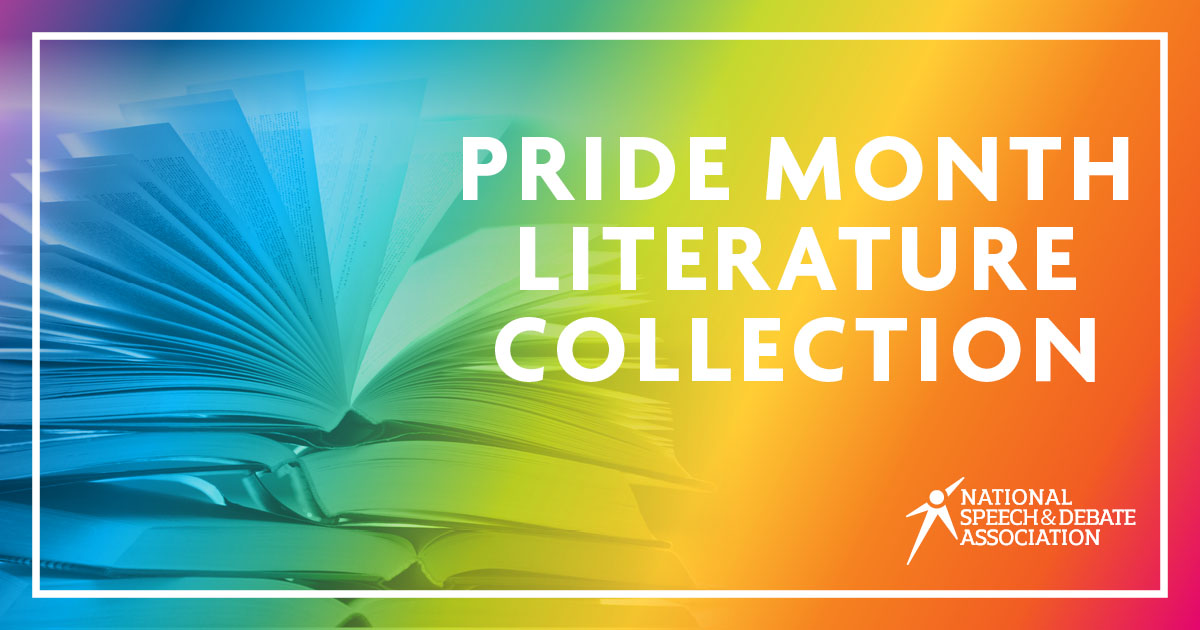 We invite you to explore our literature collection featuring LGBTQ+ stories and recommended texts for historical context.
We're constantly striving to make speech and debate a more inclusive activity. You can download our free resources below to help make your team and your tournaments a safe and welcoming space for all. Thank you to our members of the LGBTQ+ Coaches' Caucus and other community members for significant contributions in developing these materials, with special thanks to Jessica Kurr, Crawford Leavoy, and E. Cram. This Rostrum article provides an overview of the guides available on our website. Visit our Resources page and use the "inclusion" filter to the left of the screen to find related items.
Crawford Leavoy, Director of Speech and Debate at Durham Academy and Moderator of the 2017 NSDA LGBTQ+ Coaches' Caucus, and Kiran Sundar, student at Durham Academy, discuss gender identity and inclusion in speech and debate in the following webinar recording.
Recruitment and Mentoring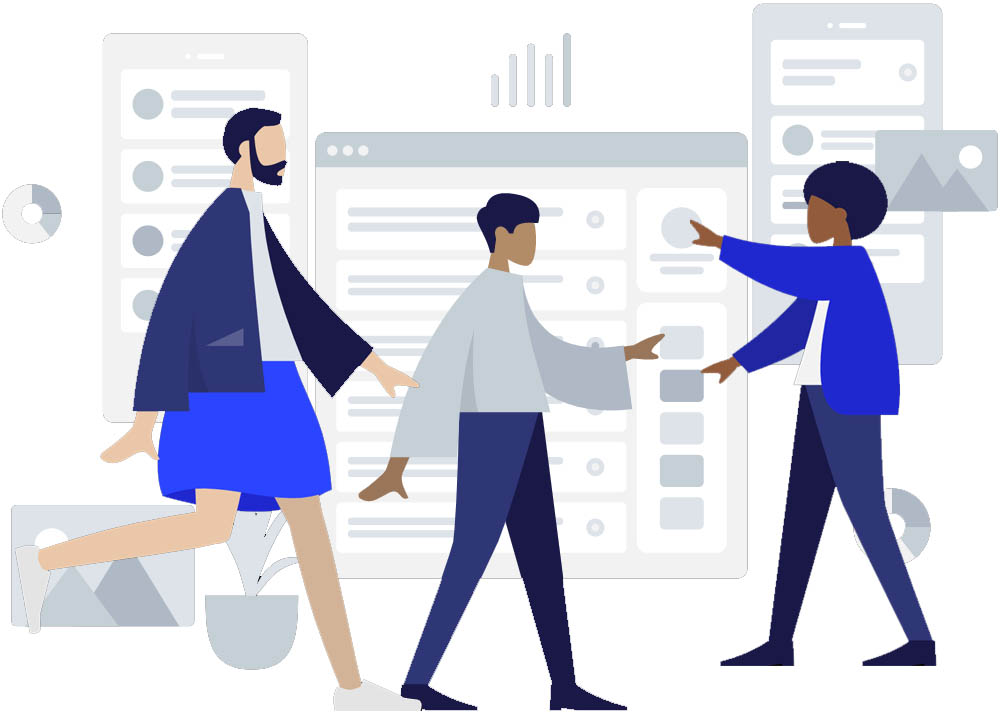 It is not enough for coaches to simply say anyone can join the speech and debate team. Coaches must also be intentional in offering LGBTQ+ students a platform for their voices and fostering a safe and welcome team environment. Our NSDA Learn course Engaging and Mentoring LGBTQ+ Students offers best practices for engaging and mentoring students, including concrete strategies for both LGBTQ+ coaches and straight cis coaches to recruit, navigate conversations about sexuality and gender expression, and advocate for LGBTQ+ student needs. Members can enroll today for free and take the course at their leisure.
We believe educators featuring topics, themes, and issues that impact an assortment of peoples and our society at large can create more informed global citizens and a space where students feel heard, welcomed, and encouraged to learn. Visit our Diversity and Inclusion page for specific competitive resources to diversify the subject matter at your tournament, classroom, or practice.