Inspired by recommendations from the African American/Black Coaches' Caucus and in partnership with Wiley College, we have created a series of classroom and tournament resources to celebrate Black History Month. We invite you to commemorate the month in your school or community with our special poster collection featuring speech and debate coaches and alumni! In addition, you'll find a literature collection featuring works by Black authors and a playlist of videos celebrating Black Excellence.
Interested in seeing more like this? Sign up for our newsletter updates!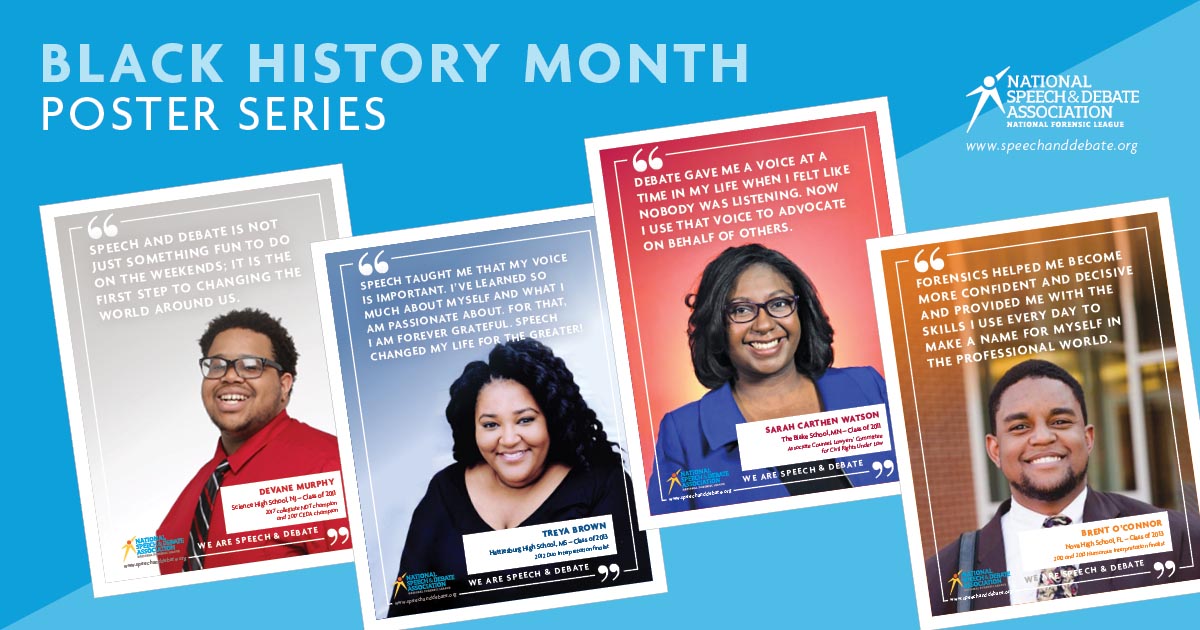 NSDA Poster Template
You can make your own posters featuring current students, coaches, or alumni from your program! Download the template below and follow the instructions to start creating.
This resource is provided under the framework of our Honor Society. We ask that you please feature individuals who live by our Code of Honor.
Literature Collection
Looking for literature for a speech event? Check out our collection of works by Black authors, compiled in partnership with Wiley College.

Recruitment and Mentoring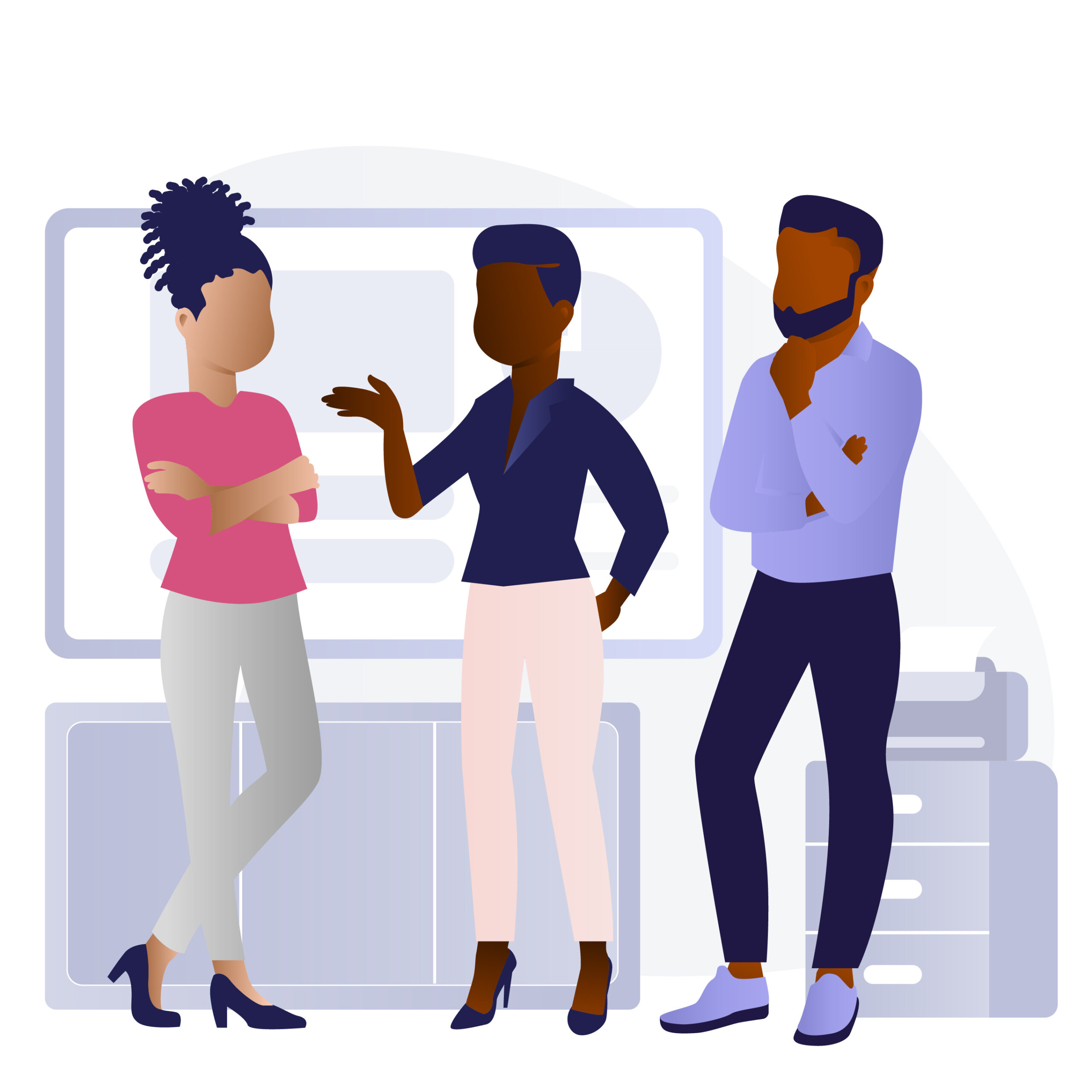 It is not enough for coaches to simply say anyone can join the speech and debate team. Coaches must also actively recruit Black students and foster anti-racist teams. Our NSDA Learn course Engaging and Mentoring Black/African American Students features distinct strategies for engaging and mentoring Black students as a Black coach and as a non-Black coach. Learn to intentionally recruit Black/African American students (and assistant coaches and judges!), create solid parent-coach connections, build an anti-racist team, advocate for students, build equitable relationships, and recognize race while coaching. Members can enroll today for free and take the course at their leisure.
We believe educators featuring topics, themes, and issues that impact an assortment of peoples and our society at large can create more informed global citizens and a space where students feel heard, welcomed, and encouraged to learn. Visit our Diversity and Inclusion page for specific competitive resources to diversify the subject matter at your tournament, classroom, or practice.