Inspired by recommendations from the African American/Black Coaches' Caucus and in partnership with Wiley College, we have created a series of classroom and tournament resources to celebrate Black History Month. We invite you to commemorate the month in your school or community with our special Spark Leaders posters featuring speech and debate coaches and alumni! In addition, you'll find resources to enhance your next practice, classroom, or tournament experience during the month of February and beyond. Get started below!
Interested in seeing more like this? Sign up for our newsletter updates!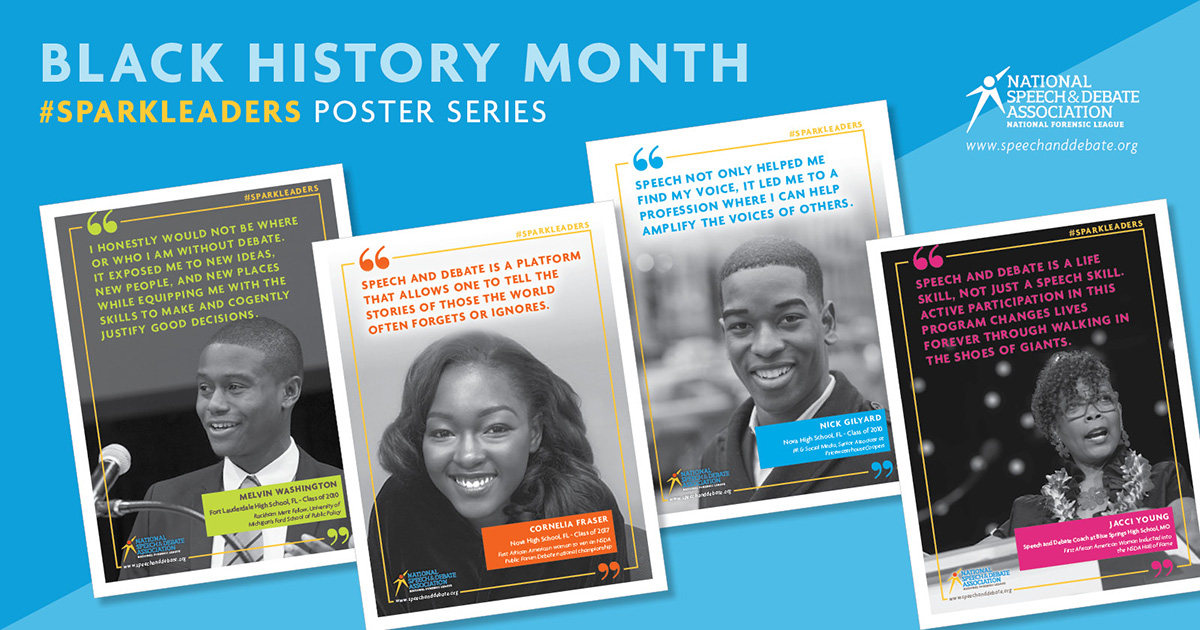 Black Playwrights and Authors
Looking for ways to incorporate Black History Month into your classroom?
Below is an initial list of works from nearly 100 Black authors, compiled in partnership with Wiley College.

Additional Resources
With thanks to Wiley College, Todd Hering, and NSDA staff, we have provided Congress legislation, Extemp practice questions, and various Impromptu prompts focused on Black History Month themes to help spark critical thinking and relevant conversations.