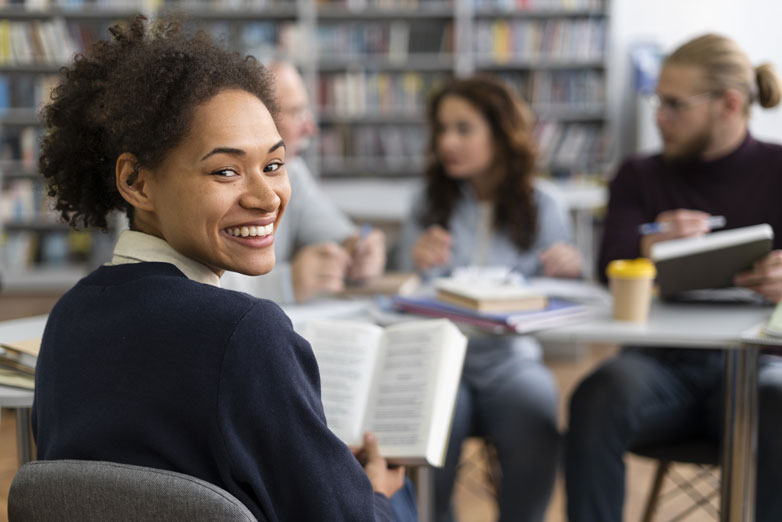 Choosing Your Curriculum and Structure
The structure of your course will partially depend on your schedule and whether you can accommodate a year-long course or a semester. Consider the following structures.
Intro Class (e.g., Intro to Public Speaking): This structure teaches students speech and debate via a single intro-level course. Over time and with interest, this could be scaled up to multiple classes. 
Benefits:

Well-suited to fit graduation requirements for fine arts, ELA. Exposes many students to the basics of speech and debate, which boosts overall ELA. Allows for a single line of instruction and individualized attention. 

Drawbacks:

Risk of class becoming a catch-all in which students are enrolled based on an opening in their schedule as opposed to a desire to learn. Does not allow passionate students to continue their education during school hours. 

Example Class:

Ryan Maloney, Mercyhurst Prep School, PA—"I wanted a class for speech and debate mainly as a way to get more students interested and involved. A secondary benefit would be having time for current members to work on their respective events without needing to attend all of our after-school meetings. I was able to get the class the following school year as a term elective (we are on a trimester system, so it amounts to about 13 weeks a term). I am a Social Studies teacher already at the school, so it was easy to get the class added into my schedule. We all typically teach five core courses and have an elective each term. It was a matter of slotting the speech and debate course into one of my three elective spots for the year. For me, the biggest selling point was the benefits it would provide to students, such as public speaking and research." 
Multiple Classes (e.g., First Period Intro to Argumentation and Third Period Advanced Argumentation): This structure divides beginner and advanced students into different class periods, creating a speech and debate learning pathway.
Benefits:

Creates a pathway for the most dedicated students to expand their skills during the school day. Allows for a single line of instruction and individualized attention. 

Drawbacks:

Harder sell to administrations, as it makes up more of your total course load. 

Example Class:

Joshua Cauley, Heritage High School, CA—"I inherited an existing speech and debate class at my school. Students did not compete; it was solely a class. I added an advanced level that was more for tournament prep and advanced instruction. This structure gives me time to review what students are doing and give critiques, but it can still be stressful to have advanced students doing so many events (DI/HI, PF, LD, Info, and Congress) in the same class. Overall, I'm building a culture where the kids know what they are doing and are teaching others. This has helped me as a teacher and coach think through my process thoroughly."
Multi-Level Class (e.g., Speech 1, Speech 2, Speech 3): In this approach, multiple classes are combined into one time block and students receive differentiated curriculum. This allows students to take speech and debate classes multiple times while still allowing the instructor to teach other courses. 
Benefits:

Options for all experience levels and long-term exposure to speech and debate. Opportunity for peer coaching/teaching by advanced students to novices, which builds

leadership skills

. 

Drawbacks:

Balancing differentiated curriculum may be challenging for new speech and debate teachers. Difficulty giving rigor for advanced students. The greater the experience difference, the greater the challenge. For example, a class with Speech 1 through Speech 4 would be more challenging to balance than Speech 1 and Speech 2.

Example Class:

Marissa Hart, Mesquite High School, AZ—"I made a 'stacked' class. My district has a Beginning Speech class that is on the books but no one offers. Forensics (the actual 'speech and debate' class) is an honors weighted elective. So, I pitched a stacked class (two preps in the same class period) to the admin in charge of registration. I explained that, for both classes, I would follow the NSDA list of events. Beginning Speech would have different requirements than Forensics. In Original Oratory, for example, Forensics students would need to hit the NSDA 10-minute memorized specifications, while my Beginning Speech students would only need to hit seven minutes memorized with the front of a notecard. For Impromptu, Forensics students would need to run the event as prescribed, while my Beginning Speech students would get seven minutes to plan and would need to hit four minutes talking (easier, but still the same events). My assistant principal liked this idea! It also gave me a buffer for students who might like the idea but may not feel they're ready for the honors class. Beginning Speech is a semester-long class, though, so I tell students to sign up for it twice to be in the class the whole year." 
Questions to consider in choosing your structure:
What gaps are there in your school's existing curriculum and how does your class help fill them? 

For example, a required Intro to Argument course shifts the responsibility of teaching parts of an argument from ELA instructors to you. 

How does your structure help accomplish your goals? 

In a multi-level or intro level class, how would you offer individualized assessments to your advanced students? 

Imagine you have a state champion and a student who has no interest in the activity in the same class. How will you assess them? How will you establish those level-based assessments? Tip: Consider portfolios/project based learning. 

Are there other options you should consider, like designing the course for English Language Learners or creating a Dual Enrollment Class if you have your Master's Degree in Communication or Theater?