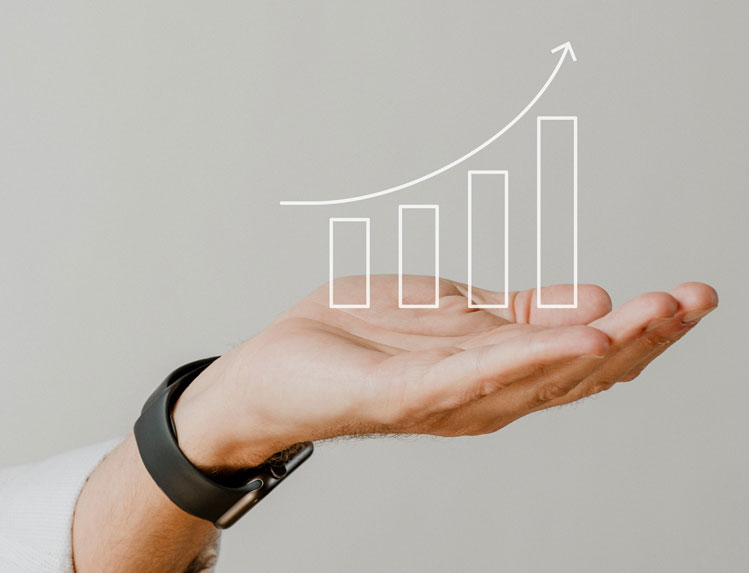 Explain Your Events
Most people have a basic understanding of what speech and debate is: it involves research, public speaking, and competition. As you prepare your pitch, plan for how you will simply explain the specific events students would explore in the class and their benefits. For short summaries, visit our competition events page. 
Tell Them Why
At least part of your pitch should address the benefits of a class for academic performance, school-wide, district, or state education goals, career-readiness, and equitable access. Use these talking points to put together your pitch. For more resources, including NSDA flyers, letters, and PowerPoint templates, visit our advocacy page. Would a message from the NSDA be helpful? Reach out when you're ready to Annie Reisener, Director of Membership, at annie.reisener@speechanddebate.org with information about your goals and how we can help.
Academic: Speech and debate teaches students to read, write, speak, and listen effectively. Numerous studies have shown the impact of the activity on test scores and academic outcomes. These benefits include:
Higher GPAs.

Higher SAT Math and Evidence-based Reading and Writing exam scores.

Increased likelihood to meet the College Board's benchmarks for college readiness.
Admission to top universities.

Higher student confidence and self-esteem.

Increased engagement in the classroom.

Increased likelihood to graduate. 
Offering speech and debate during the day cements the value of the program and expands both the amount of time students dedicate to these skill-enhancing activities, their incentive to excel, and the number of students who have access to the program.
To demonstrate the academic benefits, tie your course content to your state standards. The ties to ELA are clear: speech and debate clearly involves reading, analysis, critical thinking, writing, argumentation, and research. Consider the unique ways other elements contribute to different core subjects, like how an informative speech results in the presentation of artistic work or how debate events require the summarization and synthesis of information typically related to Science standards. Create a breakdown of how the content your class will teach directly relates to the state standards and prepare to present it to your administration. Intermixing a performance or two, or clips from performances, may help contextualize the learning for those unfamiliar with our activity. 
Examples:
Reference the documentation for an example of ties to standards from Ad Astra, a debate league focused on providing programs and resources to schools in Kansas. 
Reference the Arkansas example in the Using Students topic (to follow) for an example of incorporating performances and students in your pitch. 
Career Readiness: Speech and debate gives students the skills to excel in whatever profession they choose. From Supreme Court justices and politicians, to doctors and lawyers, to teachers and actors, countless alums credit speech and debate as a crucial tool in their tool box. Communication, generally, is even its own professional career path! Organizations and institutions across the world have communication strategists and analysts, social media managers, and crisis communication experts.
According to a LinkedIn survey of more than 660 million professionals, the most in-demand soft skills are creativity, persuasion, collaboration, adaptability, and emotional intelligence, all of which are developed through speech and debate. 
Creativity:

Speech and debate empowers students to make artistic choices about how they bring words to life. 

Persuasion:

Students learn how to best convince an audience in the face of equally well-informed, persuasive competition.

Collaboration:

Students work with teammates and coaches to craft stories, create arguments, build upon feedback, and perfect their performances. 

Adaptability:

Students learn to think on their feet and tailor a performance to a given audience.

Emotional Intelligence:

Students learn to see both sides of an issue and to use appropriate strategies for questioning things they do not understand.
Increased interest in classes. 

Increased attendance rates.

Higher graduation rates.
Decreased negative student behavior.

Increased school pride.
Expanding Access 
Students who cannot afford to attend tournaments, who need to work after school, or have family obligations may be unable to participate in speech after school or on weekends. For example, wealth and income gaps contribute to a broader educational opportunity gap for Black students (University of Iowa, 2018). This disadvantage is especially pronounced when it comes to participation in extracurricular activities, such as speech and debate (Burkhardt, 2016). Some speech and debate teams may have participation fees that drive down the participation of low-income students by more than one-third, which is especially harmful to Black students who are disproportionately challenged by income barriers. 
Even if schools limit the direct costs associated with participating in speech and debate, there are certainly still marginal costs and substantial opportunity costs associated with participating in speech and debate. Marginal costs to participating in speech and debate tournaments that students and their families may have a difficult time overcoming might include transportation costs, competition attire, and/or competition meals. Perhaps even more challenging, however, are the hidden opportunity costs that are extremely difficult to avoid. For example, students participating in speech and debate have less time for jobs that help support their families, or they may be unable to watch younger siblings in families that cannot afford childcare costs. In households with multiple children, especially single-parent households, it may be difficult for parents to navigate their jobs and transport their children as they participate in extracurricular activities such as speech and debate. Offering an avenue to participation during the day can give more students access to the benefits of participation.*
* Excerpted from the free NSDA Learn course Engaging and Mentoring Black/African American Students