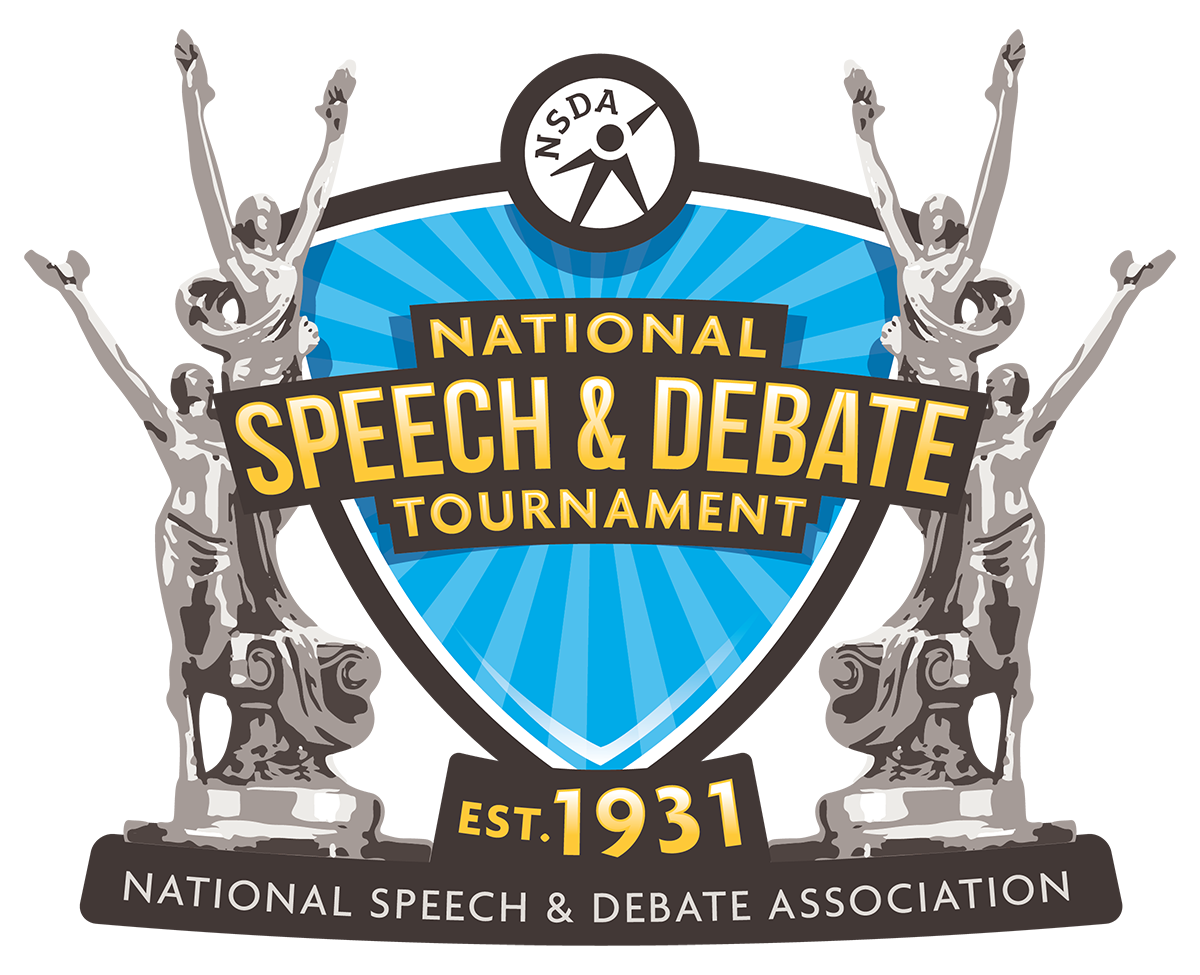 In order to compete in the National Tournament, a high school student must first qualify by being successful in a district tournament.
A high school student may be eligible to compete in their district tournament if they meet meet the following requirements: 
Students must be paid NSDA members prior to the district tournament entry deadline set by the District Committee. All necessary fees must be submitted to the national office by this deadline. 

A student may not have attended a secondary school more than nine semesters and must meet the age/eligibility requirements of their state activities association. 

Students must be officially registered as a member user with a valid, unique email address on the organization website. 

Students must have a minimum of 25 merit points, at least 10 of which were gained in interscholastic contests.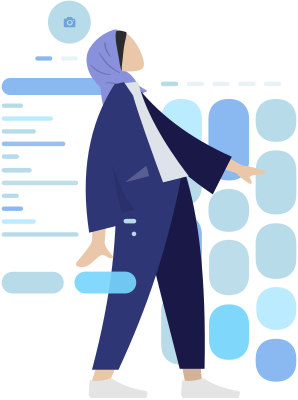 Who runs the district tournament?
Each member high school is placed in a regional NSDA district. The district tournament series is run by your District Committee, which is a group of five or more individuals elected by the members of your district, and led by your district chair. Each district elects a District Committee to provide stewardship and leadership to its chapters, conduct the district tournament, and perform other local duties. The best way to learn more about your specific district's tournament series is to contact your district chair.
You can find the names and emails of your District Committee by logging in to your NSDA Account and clicking on the District Info button on the left side of your screen. Once the new screen opens, you'll see a variety of information about your district! 
Who is eligible to compete in a district tournament?
Only member students from NSDA schools are eligible to compete. Unlike local tournaments throughout the year, students may not compete in the tournament without being NSDA members with a Degree of Merit (at least 25 points in the honor society). Students who are currently eligible will have a check mark in that column on your team roster.
How many students can I bring to a district tournament?
The number of entries (students/teams competing) afforded a school at the district tournament is limited based upon the school's overall strength. 
A school's total strength is equal to the top 3 active, paid coach degrees plus ALL the active, paid student degrees. Only members with an email address attached to their account can contribute to a school's strength, so make sure your members provide an email address! An email address can be entered by a student when they sign up for an account or it can be added by an advisor or a coach with permissions when creating an account from the student roster. For an example of strength, please see this illustrated guide. You can view your school's strength on your Account page. To determine your allotted entries based on your strength, see the chart in the the High School Unified Manual.
What are entry requirements?
Students can only participate in one event at the National Tournament, which we refer to as single entry. For that reason, if a student elects to compete in multiple events in the district tournament series to increase their chances of qualifying to Nationals, they must indicate the event they would prefer to compete in at Nationals prior to the start of the district qualifying tournament. This preference is indicated on the Single Entry Letter of Intent, required as part of the registration process. 
Partnered events always take precedence
i.e., you may not leave your partner behind. If students qualify in a partner event, that event must be taken to Nationals unless both students qualify in another event. If students are double entered in two partner events (e.g., Public Forum and Duo) students must have the same partner in both events. If one partner is not able to attend the National Tournament, other partners may not be substituted, and the remaining student cannot take the other event – the partnership event will be dropped entirely.
We want to ensure your first district tournament experience goes smoothly! Both your district committee and the NSDA staff are available to help you navigate the tournament. If you have questions, reach out to your district chair or contact us at (92-) 748-6206 or info@speechanddebate.org.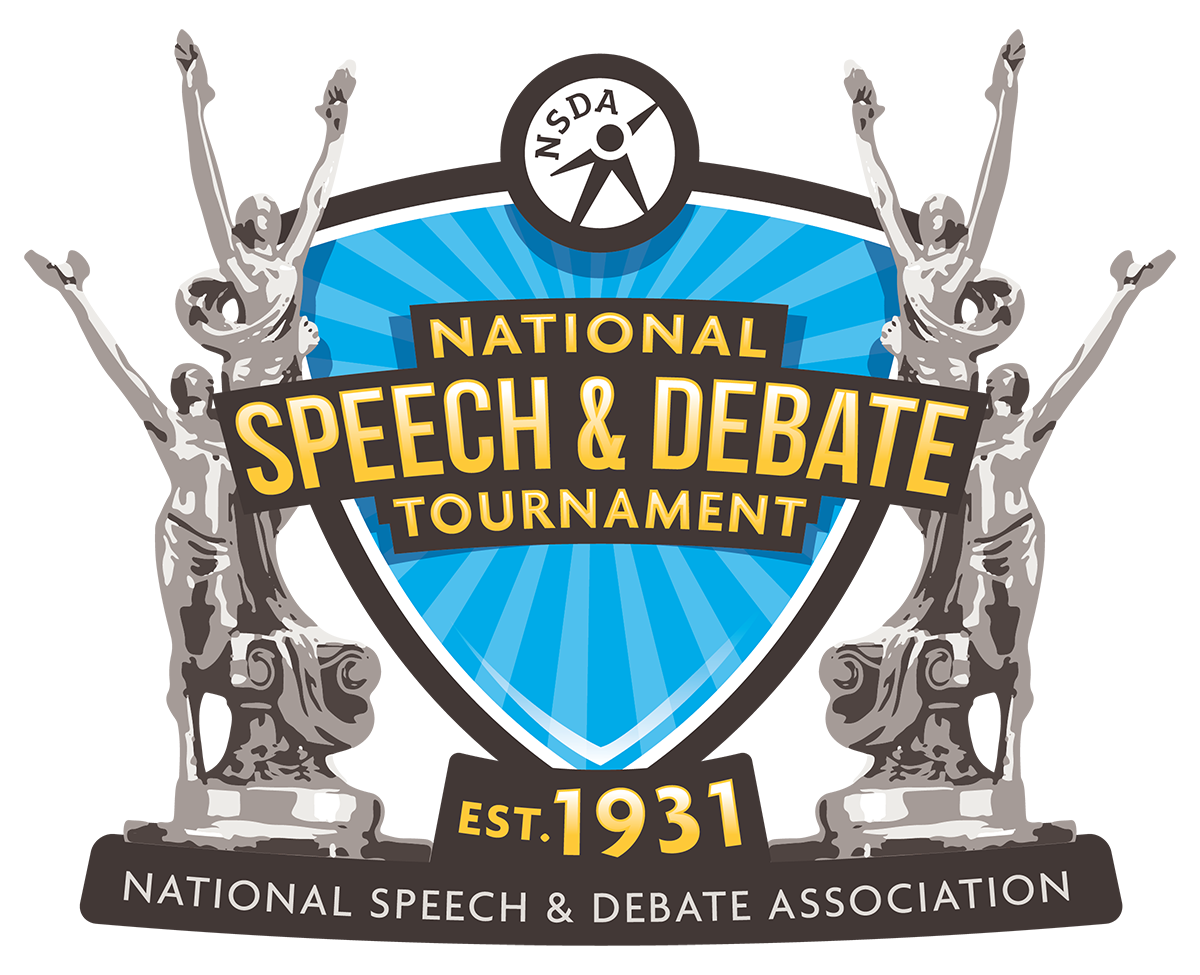 Since 1931, the National Speech and Debate Tournament has elevated public speaking. Every June, more than 6,000 middle and high school students travel to the largest academic competition in the world to debate current events, voice their views, and share their stories. After months of preparation, rigorous qualifying tournaments, and five days of prestigious national competition, the best of the best will be crowned champions in front of a live audience of thousands and tens of thousands more streaming the events online. Students compete in main events at the start of the week and, if they are eliminated, can opt to participate in Supplemental events for additional opportunities to compete during the week. Middle school students can register to compete. High school students qualify to attend Nationals through their district tournament.